Axios Pro Rata
July 24, 2023
I'm back for another week while Dan is continuing his vacation!
Top of the Morning
There's a new(ish) social media app on the block.
Driving the news: On Sunday night, Elon Musk began rolling out the long-teased rebrand of Twitter into X.
Why it matters: Musk bought Twitter last year for $44 billion with the help of other equity investors and billions in loans, so finding the "on" switch for the money printers is paramount.
Flashback: Since the start of his ownership saga of the social media company, Musk has repeatedly talked about turning the product into a "superapp" that bundles a slew of services into one platform.
Musk also appears intent on reviving the "X" brand — one he's loved since the 90s (it was the name of the company he co-founded and merged into what became PayPal).
And since day one, he's made his disdain for advertising well known.
State of play: So far, the company has tinkered with some product features (mostly reserved for paying subscribers) like increasing the character limit on posts, and enabling longer video uploads.
In May, the company acquired Laskie, a job-matching startup, to bolster Twitter's offerings to corporate users.
And he's been very focused on pushing users to sign up for the paid version of the service via both carrots and sticks.
Yes, but: Some investors have already curbed their enthusiasm.
My thought bubble: Musk certainly has his work cut out for him.
Super-apps have been a hugely successful concept in Asia, but haven't fared as well in Western internet culture for a number of circumstantial reasons.
And while Musk has been able to get his fans onboard with his changes at Twitter, such as signing up for the paid subscription service, entirely throwing away the Twitter brand could very well alienate much of what's left of a user base that's stuck around nostalgic reasons.
Other tech companies that have rebranded — namely Alphabet and Meta — did so as part of corporate reorganizations. Most importantly, they retained the names of the consumer products.
The bottom line: Musk isn't quite starting from scratch, but close.
The BFD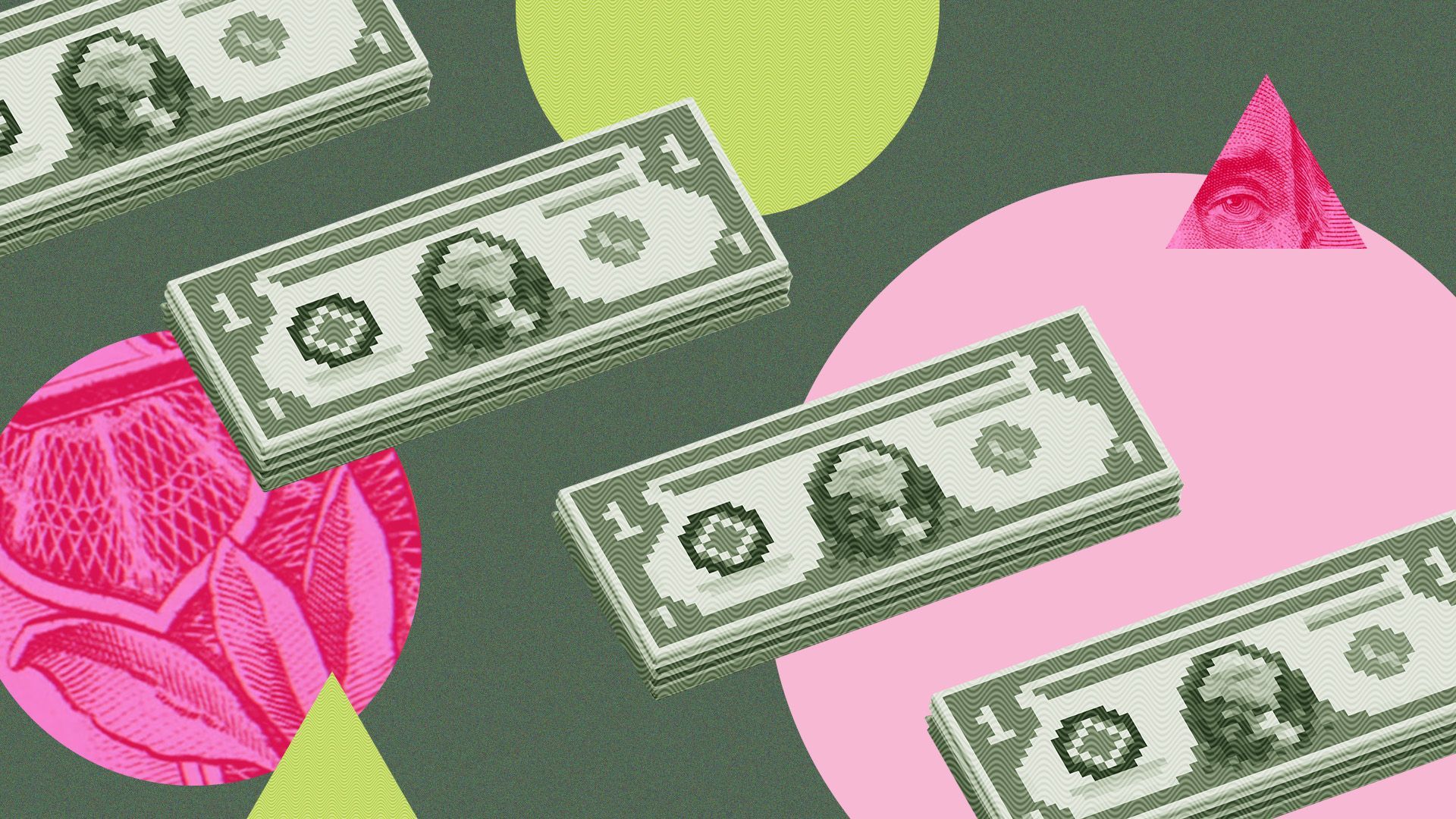 Bain Capital has agreed to buy Gautam Adani's family's 90% stake in Adani Capital and Adani Housing for $120 million in primary capital, and $50 million in non-convertible debentures.
Why it's the BFD: The Adani empire has been embattled since short seller Hindenburg Research published a scathing report in January.
Details: Gaurav Gupta, Adani Capital's managing director and CEO, will retain 10% of the company and remain in his roles.
The bottom line: "The sale of Adani Capital will help Adani cut liabilities on his conglomerate's balance sheet as it focuses on its infrastructure development businesses, including building a new airport on the outskirts of Mumbai. The group has been consolidating its range of businesses as it seeks to recover from a damaging short-seller attack earlier this year." — P.R. Sanjai, Bloomberg
Venture Capital Deals
⛽️ OneTrust, an Atlanta-based ESG data company, raised $150m in funding led by Generation Investment Management. www.onetrust.com
⛽️ Aeroseal, a Miamisburg, Ohio-based sealant manufacturer, raised $67m in Series B funding co-led by Breakthrough Energy Ventures and Climate Investment, with participation from Beazer Homes and Aramco Ventures, Building Ventures, 2150, and Energy Impact Partners also participating. https://axios.link/44zWph7
🚑 Immatics, a German a clinical-stage cancer biopharma company, raised $35m in a private placement from Bristol Myers Squibb (NYSE: BMY). www.immatics.com
🚑 UpLift, a Tampa, Fla.-based behavioral health company, raised $10.7m in Series A funding led by Ballast Point Ventures, with Kapor Capital, Front Porch Ventures, and B Capital also participating.
• Quench.ai, a Murietta, Calif.-based online learning recommendation service, raised $5m in pre-seed funding led by firstminute capital. https://axios.link/47f8k63
• Cleanlab, a San Francisco-based maker of AI accuracy boosting software, raised $5m in seed funding led by Bain Capital Ventures. www.cleanlab.ai
• Frigade, a San Francisco-based develop tools startup, raised $3m in seed funding led by Craft Ventures and La Famiglia, with Y Combinator, Defy.vc, Magic.fund, and angel investors also participating. www.frigade.com
• Stylib, a U.K.-based design research and review software startup, raised £1.5m in pre-seed funding led by Foundamental, with Nemetschek Group and Redstone Built World Strategy also participating. www.stylib.com
Private Equity Deals
• GTCR acquired Once For All, a U.K. and France-based compliance and supply chain management software provider, from Warburg Pincus. https://axios.link/44TTwaQ
🚑 TT Capital Partners acquired a majority stake in Pyx Health, a Tuscon, Ariz.-based provider of social interactions. https://axios.link/43GFrfT
SPAC Stuff
🚑 BlueRiver Acquisition Corp. and Spinal Stabilization Technologies agreed to merge at post-transaction enterprise value of about $302m, assuming a $40m PIPE and 100% redemptions by BlueRiver shareholders.
Liquidity Events
• Altice USA hired Goldman Sachs to explore a potential sale of Cheddar News, the New York-based business new video network it acquired in 2019, according to the NYT. https://axios.link/46YYAwu
• Public Storage (NYSE:PSA) agreed to acquire Simply Self Storage, an Orlando, Fla.-based self-storage company, from Blackstone Real Estate Income Trust for $2.2b. https://axios.link/44CW6lS
• Liontrust Asset Management (LON: LIO) has declined to increase its $124m offer for GAM Holding, a U.K.-based asset manager. https://axios.link/3Oq8D6l
More M&A
• FullBeauty Brands acquired Cuup, a New York-based intimates apparel company. https://axios.link/43DBWqz
🚙 Lyft is considering a possible sale of its bike and scooter division, according to the WSJ. https://axios.link/3O4tH14
🚙 Safran agreed to buy Raytheon Technologies' flight controls business in cash at an enterprise value of $1.8b. https://axios.link/44EnQ9y
🚙 The Barclay family hired Clearwater International for the potential sale of Yodel, a U.K. courier company, according to Sky News. https://axios.link/46ZctL4
• ADQ and a consortium of Abu Dhabi funds called off a planned deal for a stake in Phoenix Holdings, an Israeli financial services firm. https://axios.link/3Kapjwg
Fundraising
• United Ventures, an Italian early-stage venture firm, is raising €150m for its third fund and has made a first close. www.unitedventures.com
• TitletownTech, a Green Bay, Wis.-based venture firm formed by the Green Bay Packers and Microsoft, raised $70m for its second fund. https://axios.link/3O7iHzL
• Supply Change Capital, a Los Angeles-based venture firm focused on the future of food, raised $40m for its first fund. https://axios.link/46ZdoLx
It's Personnel
• Kimmeridge, a New York-based alternative asset manager focused on the energy sector, hired Max Warburton senior managing director. https://axios.link/44ZFnbZ
Final Numbers
🙏 Thanks for reading Axios Pro Rata, and to editor Javier David and copy editors Mickey Meece and Bryan McBournie! Please ask your friends, colleagues and Gen Xers to sign up.