Axios Pro Rata
March 11, 2021
🎧 Axios Re:Cap continues its series on The Week America Changed. This afternoon's episode features Dr. Steven Corwin, CEO of NewYork-Presbyterian Hospital, who had to make some of the toughest calls of anyone.
Subscribe to hear the whole series, including yesterday's episode with NBA commissioner Adam Silver about his decision to shut down the league one year ago tonight. Upcoming guests include NIAID director Anthony Fauci, United Airlines CEO Scott Kirby and White House Chief of Staff Ron Klain.
Top of the Morning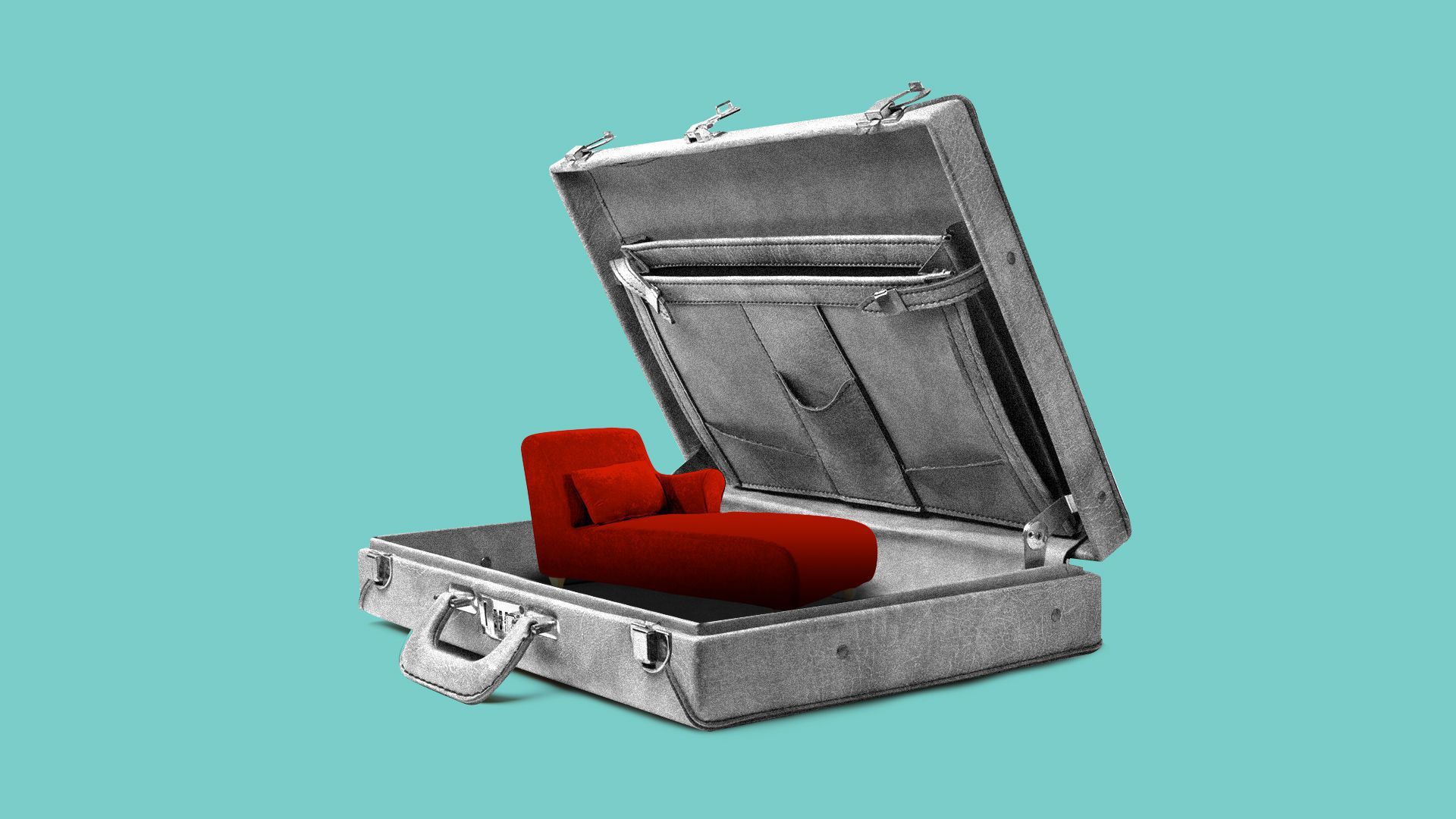 Thomas H. Lee Partners has agreed to double the size of an assistance fund for former workers of Art Van, a Michigan-based furniture and mattress retailer it bought in 2017 but which went bankrupt less than three years later.
Why it matters: It shows how the Toys R Us settlement set something of a precedent. And if we get one more, it will be an official trend.
Backstory: Art Van was founded in 1959 and had more than 100 stores when THL acquired it in 2017 from Art Van Elslander.
THL reportedly paid around $215 million, but only for the retail operations. The underlying real estate was spun off via sale-leaseback transactions — the same sort that arguably helped sink Toys R Us and several other private equity-backed retailers.
It was a turnaround play, as Art Van's top and bottom lines were shrinking when THL arrived. But the buyout firm wasn't able to stem the bleeding and it ended 2019 in the red. By January 2020 Art Van defaulted on its loans, and it filed for Chapter 11 bankruptcy just as the pandemic ramped up in early March.
There was no prepackaged buyer. Instead, Art Van's lenders announced liquidation plans for all 169 of its stores. 3,100 employees would lose their jobs, including more than 250 at headquarters.
Workers cried foul, emboldened by local politicians and a labor activist group that helped Toys R Us workers get $20 million from Bain Capital and KKR after that retailer went bust.
THL soon agreed to put up $1 million, or $400 per eligible worker, and to match up to another $1 million in outside donations. The firm hoped for those outside donations to come from lead lenders like Wells Fargo or Art Van's founding family (which had banked nearly $600m on the original sale), but only around $100k materialized.
The assistance fund money came from THL's individual partners, not from limited partners in its funds.
But pressure continued to increase, despite CARES Act payment offsets, particularly as THL raised $900 million for an automation-focused fund and began raising $4.25 billion for its ninth flagship buyout fund.
THL, which no longer invests in retail, was under no legal obligation to pay a dime. And it lost almost its entire investment on Art Van — unlike the Toys R Us investors, who had recouped lots of money via dividend recaps.
But, again, Toys R Us had set a precedent — particularly for a firm that was soliciting new fund capital from public pensions.
So, after nearly a year of haggling, THL this week agreed to effectively double the assistance fund size.
Because not every ex-Art Van employee applied to the fund, the new payouts are expected to average $1,200 per employee, per Bloomberg. That's close to the original $1,500 requested, largely to cover lost health benefits.
For context, around half of the 33,000 ex-Toys R Us workers were eligible for its assistance fund, with payouts based primarily on tenure. Amounts ranged $200 to $12,000. Like with Art Van, not all eligible ex-employees applied, thus increasing check sizes for those who did.
The bottom line: This is still the exception to the private equity rule. But that might not be true much longer.
The BFD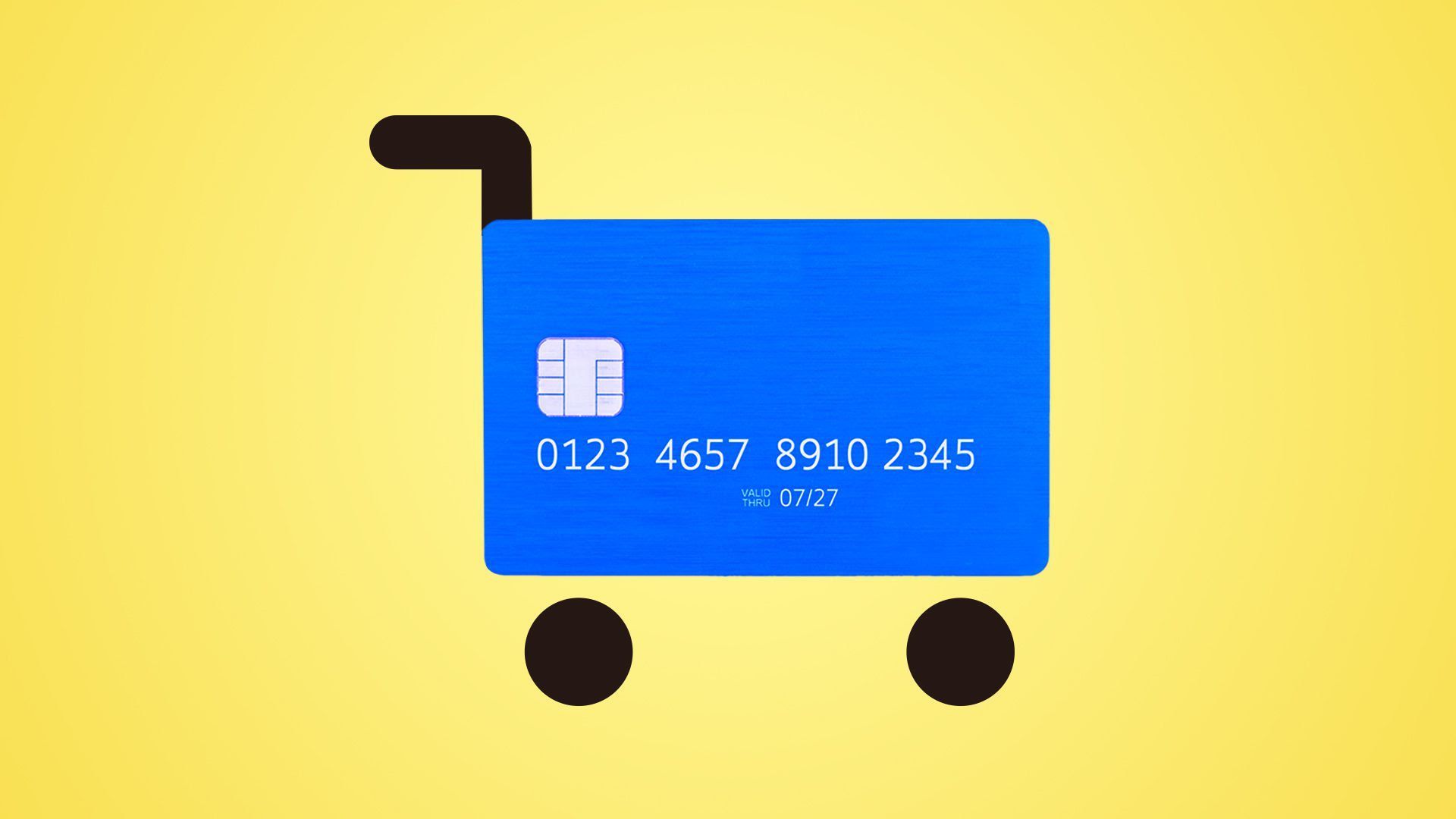 Coupang, a South Korean e-commerce giant, raised $4.6 billion in its IPO. It priced shares at $35, above its upwardly revised range, for an initial market cap of $60 billion.
Why it's the BFD: It's the largest U.S. IPO for a foreign issuer since Alibaba in 2014. And that tracks, given that Coupang is most often compared to Alibaba and Amazon (albeit with a smaller target market).
Details: The company reports a $475 million net loss on $12 billion in revenue for 2020, and had raised around $4 billion in private funding from firms like SoftBank Vision Fund, Greenoaks Capital, Maverick Ventures and Sequoia Capital.
The bottom line: "The e-commerce firm was founded by Korean-American billionaire Bom Suk Kim in 2010 and is headquartered in Seoul. It has more than 100 fulfilment and logistics centers in over 30 cities that provide next-day delivery for orders placed before midnight. Coupang employs 15,000 drivers in South Korea for its deliveries and has branched out into other services such as food and grocery delivery." — Saheli Roy Choudhury, CNBC
Venture Capital Deals
• BlockFi, a Jersey City, N.J.-based crypto-lending platform, raised $350 million in Series D funding at a $3 billion valuation co-led by Bain Capital Ventures, DST Global partners, Pomp Investments and Tiger Global. Return backers include Valar Ventures, Breyer Capital, Susquehanna Government Products, Jump Capital and Paradigm. http://axios.link/2koy
🚑 Valo Health, a Boston-based drug discovery startup leveraging machine leasrning, raised $300 million in Series B funding led by Koch Disruptive Technologies. http://axios.link/dg6R
🚑 Forward Health, a primary care startup, raised $225 million in Series D funding from backers like Founders Fund, Khosla Ventures, SoftBank and Mark Benioff. http://axios.link/YkBH
• Optibus, an Israeli AI platform for mass transit, raised $107 million in Series C funding. Bessemer Venture Partners and Insight Partners co-led, and were joined by Verizon Ventures, Pitango, New Era Capital Partners, Dynamic Loop and Blue Red Partners. http://axios.link/shao
🚑 Ixlayer, a San Francisco-based health diagnostics platform, raised $75 million in Series A funding. General Catalyst led, and was joined by PearVC Bobby Yazdani, Dara Khosrowshahi, Anne Wojcicki, Zeshan Muhammedi and Hamid Moghadam. www.ixlayer.com
• Oishii, an indoor vertical strawberry farming startup, raised $50 million in Series A funding led by a fund formed by Toyota Motors, Sumitomo Mitsui and SPARX Group. http://axios.link/u6re
• Pico Interactive, a San Francisco-based developer of enterprise VR solutions, raised $37.4 million in new Series B funding from Co-Stone Asset Management, Shenzhen Yidun Media Investment Fund, Jianyin International Capital Management and CCBI Tech Venture. www.pico-interactive.com
• Flatfile, a Denver-based provider of data onboarding software, raised $35 million in Series A funding. Scale Venture Partners led, and was joined by Workday Ventures and insiders Afore Capital, Gradient Ventures and Two Sigma Ventures. www.flatfile.io
• Centrical, a New York-based employee success platform, raised $32 million. Intel Capital and insider JVP co-led, and were joined by C4 Ventures, Citi Ventures, Aleph, CE Ventures and 2B Angels. www.centrical.com
• Damon Motors, a Canadian developer of electric motorcycles, raised more than C$30 million from Benevolent Capital, SOL Global Investments and Zirmania. www.damon.com
• Section4, a New York-based upskilling platform, raised $30 million in Series A funding. General Catalyst led, and was joined by Learn Capital and GSV Ventures. www.section4.com
• Hi Marley, a Boston-based messaging platform for insurers, raised $25 million in Series B funding. Emergence Capital led, and was joined by insiders Underscore VC, True Ventures, Bain Capital Ventures and Greenspring Associates. www.himarley.com
🚑 Tausight, a Boston-based protected health information startup, raised $20 million in Series A funding. Polaris Partners and Flare Capital Partners co-led, and were joined by .406 Ventures. www.tausight.com
• LinearB, an Israeli software delivery startup, raised $16 million in Series A funding. Battery Ventures led, and was joined by 83North, Ariel Maislos and TechAviv Founder Partners. www.linearb.io
⚡ LO3 Energy, a Portland, Ore.-based provider of digital tools to utilities for distributed resources like solar, raised $11 million in Series B funding from Shell Ventures, Shikoku Electric Power, Braemar Energy Ventures, Sumitomo and Centrica. www.lo3energy.com
• Heyday, a Montreal-based chatbot developer, raised C$6.5 million in seed funding from Innovobot and Desjardins Capital. http://axios.link/tKdc
• Flex Club, a South African car subscription marketplace, raised $5 million led by Kindred Ventures. http://axios.link/23rS
🧀 Cheese, a Pasadena, Calif.-based digital banking platform aimed at Asian Americans and immigrants, raised $3.6 million in seed funding. Ifly.com and Amplify co-led, and were joined by Wedbush Ventures, Idealab, Operate Venture Studio, Adam Nash and Spencer Rascoff. http://axios.link/AnfR
Private Equity Deals
• CPE Capital is nearing a A$2.3 billion deal for Bingo Industries (ASX: BIN), an Australian waste management firm, per The Australian. www.bingoindustries.com.au
• Learning Curve Group, a British education and training company owned by Agilitas, acquired Antrec, a British adult education company. www.learningcurvegroup.com
• Long Ridge Equity Partners invested in Drawbridge, a provider of cybersecurity software to the alternative asset industry. www.drawbridgepartnersllc.com
Public Offerings
• Alkami, a Plano, Texas-based provider of digital banking solutions for banks and credit unions, filed for a $100 million IPO. It plans to list on the Nasdaq (ALKT) and reports a $51 million net loss on $112 million in revenue for 2020. Alkami raised around $250 million from firms like General Atlantic (24.1% pre-IPO stake), S3 Ventures (23.9%), Argonaut PE (16.2%) and D1 Capital Partners (5.6%). http://axios.link/Iza7
• First High-School Education Group, a Chinese private high school operator, raised $75 million in its IPO. It priced at $10 (within range), will list on the NYSE (FHS) and reports $5 million of net income on $42 million in revenue for the first nine months of 2020. http://axios.link/IMg9
SPAC Stuff
• BuzzFeed is in talks to go public via acquisition by 890 5th Avenue Partners (Nasdaq: ENFA), per Bloomberg. Just days ago, BuzzFeed laid off dozens of staffers who had joined via the HuffingtonPost acquisition. http://axios.link/WNgE
• CIIG Capital Partners II, a TMT SPAC, filed for a $300 million IPO. http://axios.link/1RXh
• Marty Franklin, who created the SPAC that bought Burger King in 2012, co-founded two new SPACs, one seeking to raise $450 million and the other seeking to raise $250 million. http://axios.link/hgJz
🚑 HighCape Capital Acquisition II, a life sciences SPAC, filed for a $200 million IPO. http://axios.link/ddLz
• Quinzel Acquisition, a SPAC formed by Gotham Capital, filed for a $200 million IPO. http://axios.link/EaSz
• Ocean Drive Acquisition, a real estate SPAC, filed for a $250 million IPO. http://axios.link/ZN3O
⚡ Rice Acquisition II, an energy transition and sustainability SPAC led by ex-Rice Energy execs, filed for a $250 million IPO. http://axios.link/OrMu
• Springwater Special Situations, a SPAC formed by special situations firm Springwater Capital, filed for a $150 million IPO. http://axios.link/MjAQ
• Trinity Acquisition, a lifestyle businesses SPAC, filed for a $250 million IPO. http://axios.link/n6mW
Liquidity Events
• Platinum Equity is seeking a buyer for PCI, a Singapore electronics manufacturing services provider that could fetch $400 million, per Bloomberg.
• Super League Gaming (Nasdaq: SLGG) acquired Mobcrush, a Santa Monica, Calif.-based live-streaming platform for gamers, for an undisclosed amount of stock. Mobcrush had raised $35 million from Evolution Media, Sony, Kleiner Perkins, Raine Ventures, Lowercase Capital, First Round Capital, Bonfire Ventures, Ascolta Ventures and Preon Capital Partners. www.mobcrush.com
More M&A
• A.P. Moller-Maersk is seeking a buyer for its cold container unit, which could fetch around $1 billion, per Bloomberg. http://axios.link/A69V
🚑 Grifols (Nasdaq: GRFS) agreed to pay $80 million for the 56% stake it doesn't already own in GigaGen, a South SF-based developer of recombinant biotherapeutic medicines. http://axios.link/ZvpS
• MasMovil, a Spanish telco, is in talks to merge with the Spanish unit of London-listed Vodafone, per Expansion. http://axios.link/lbe7
Fundraising
• Aurora Capital Partners raised more than $1.7 billion for its sixth fund, per Buyouts. http://axios.link/9TRT
• Clerisy, a consumer-focused growth equity firm formed by Alexandra Wilkis Wilson (co-founder of Gilt and Glamsquad) and Lisa Myers (ex-L Catterton partner), raised $100 million for its debut fund. http://axios.link/cwGu
• Volpe Capital, a VC firm focused on Latin American tech held an $80 million first close for its debut fund. LPs include SoftBank, BTG and Banco Inter. http://axios.link/Tmvc
In Memoriam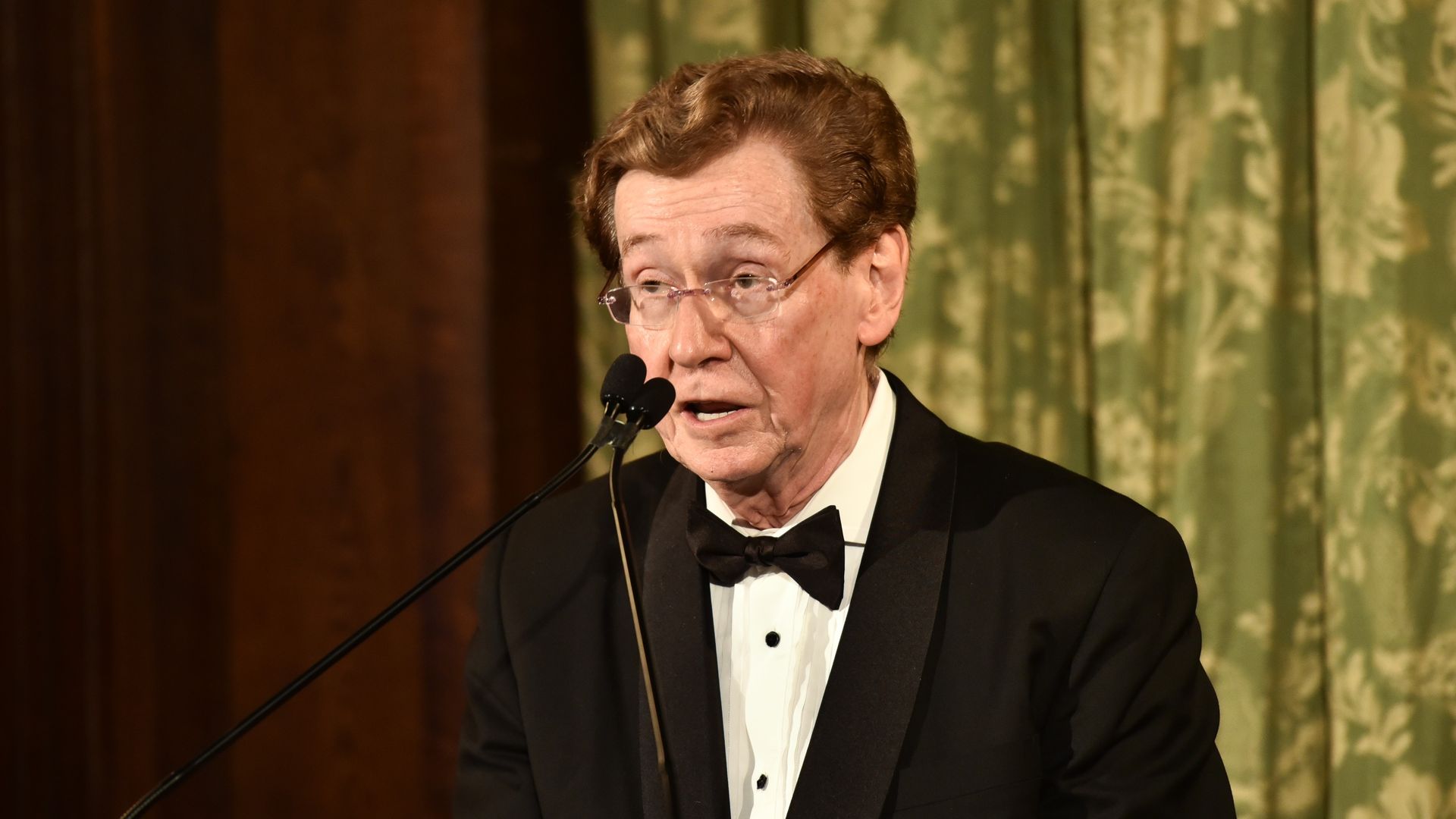 Richard Driehaus, a longtime Chicago investor and philanthropist, has passed away at the age of 78, after suffering a cerebral hemorrhage.
Driehaus was best known as the founder in 1982 of mutual fund firm Driehaus Capital Management, which now has more than $13 billion in assets under management.
In 2011 he formed Driehaus Private Equity to focus on "entrepreneur-led and family-owned enterprises."
Per the Chicago Sun-Times: "In 2000, Barron's named him to its all-century team of 25 individuals it identified as most influential in the mutual fund industry. For all his success in Wall Street, Mr. Driehaus cherished the outlook and friendships Chicago bestowed. He told a City Club of Chicago audience in 2016, 'In New York, I'm just another successful guy. You can't make an impact in New York. But in Chicago, you can because it's big enough and it's small enough and people actually get along enough' — a line that drew cheers."
He is survived by his three daughters and two sisters.
Final Numbers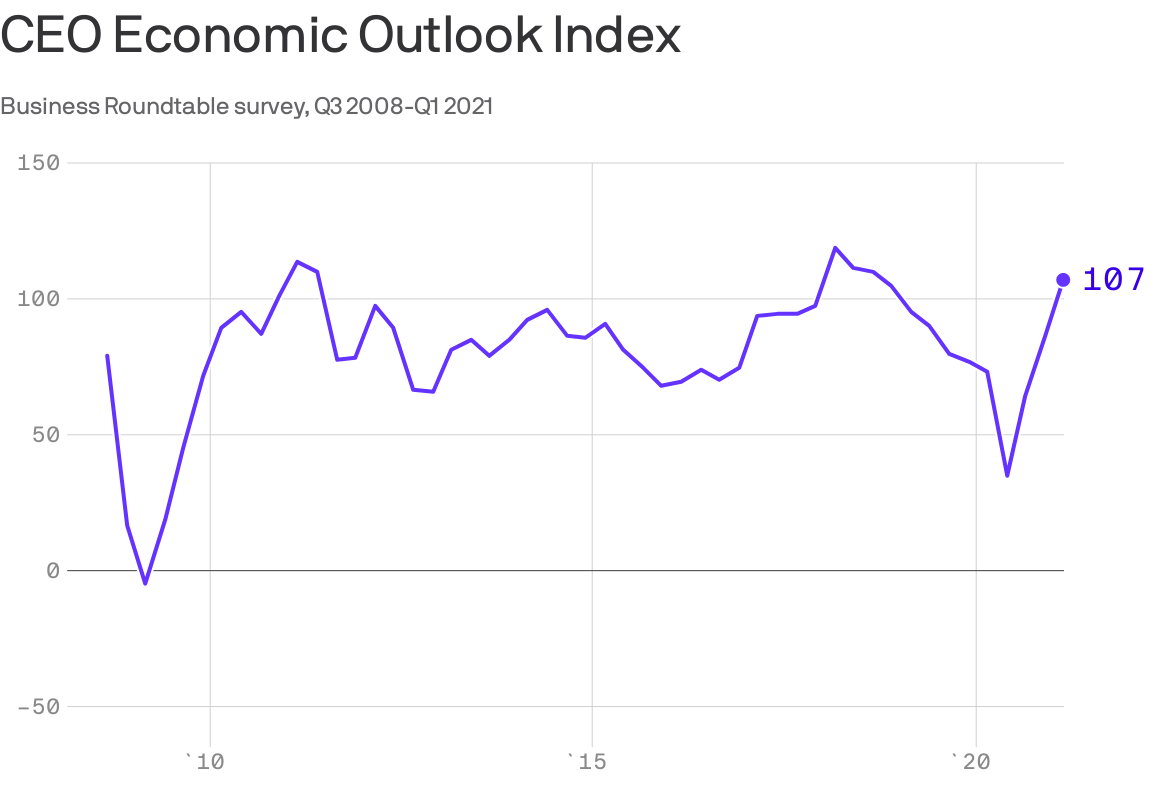 Go deeper: CEO optimism keeps rising
✅ Thanks for reading Axios Pro Rata! Please ask your friends, colleagues and optimistic CEOs to sign up.