Axios Pro Rata
March 17, 2022
🏀 Last chance to get in on our March Madness contest, as brackets must be filled out by noon ET today. Join more than 750 of your fellow readers, with the winner getting Axios swag, bragging rights and the chance to write part of a future newsletter.
Go to ESPN's Tournament Challenge page, and either log in to your ESPN account or sign up.
Click on the Groups option, and search for Axios Pro Rata (if you played last year, just hit "rejoin"). Our password is: SPAC
Top of the Morning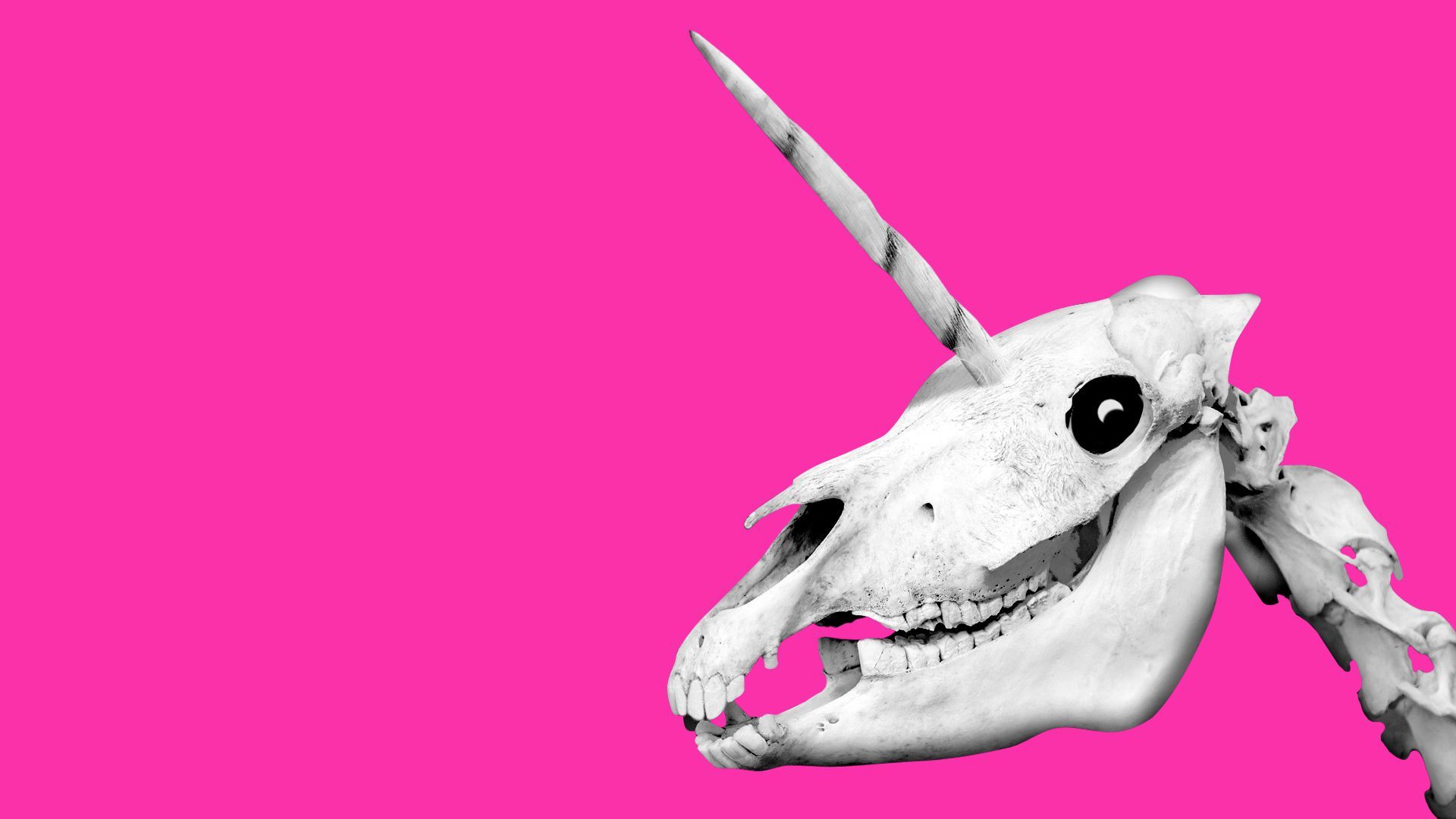 The age of unicorns may soon give way to the age of zombies.
These are startups that raised big cash at nosebleed prices over the past year, but which now will struggle to grow into their valuations.
They've likely got a few years of cash runway, so won't be taking new venture funding that would feel offensively dilutive.
The ultimate outcome could be a lot of private equity rollups, assuming the bulls are settling in for an extended hibernation.
"These zombie companies aren't going to shut down, because they're real businesses, and maybe they get extra time to figure some things out," says Justin Fishner-Wolfson, co-founder of 137 Ventures. "But they're not going to be worth anything to a lot of their [later-stage] investors, at least until the private equity guys show up."
For zombie companies, a big challenge will be maintaining morale among employees who've become accustomed to rising equity values. And in recruiting new talent when stock options are no longer a golden ticket.
There also could be some layoff waves, particularly if management teams based 2021 hiring on the assumption of 2022 VC raises at higher valuations.
For VCs, there could be some very tough talks with limited partners. Even though most venture funds don't mark-to-market, there are enough crossover investors who do — and LPs pay attention.
The bottom line: Things have changed, and both sides of the startup funding equation must adapt to a new normal.
The BFD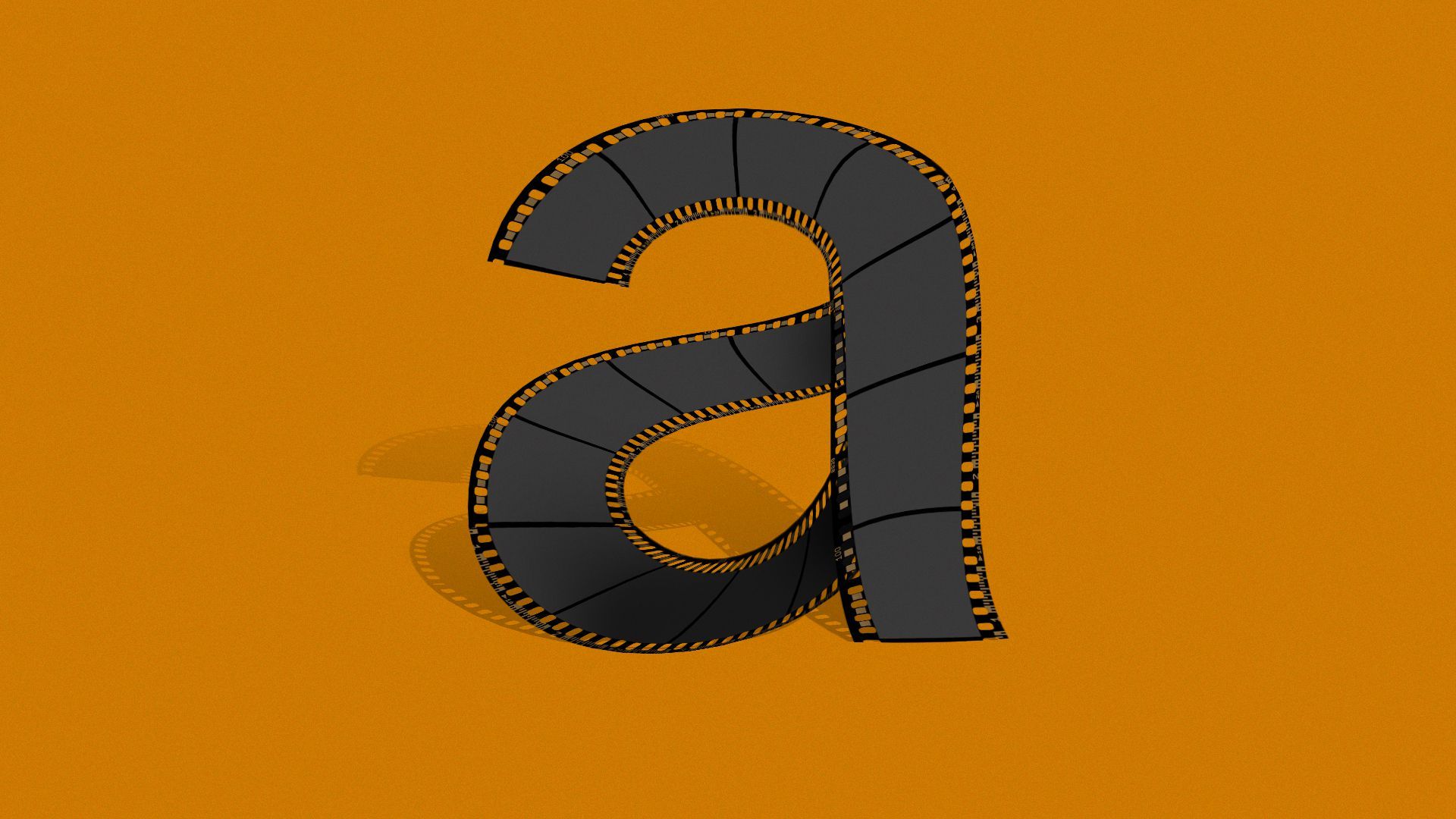 Amazon this morning closed its $8.45 billion acquisition of Hollywood studio MGM, after the deadline for a lawsuit from U.S. regulators expired.
Why it's the BFD: This is Amazon's second-largest acquisition, behind Whole Foods. It's also a big punt by FTC chair and Amazon critic Lina Khan, who may simply be biding her time until she gets a Democratic majority.
The bottom line: James Bond and Rocky will now fight crime and contenders under the Amazon logo.
Venture Capital Deals
• Getir, a Turkish grocery delivery company, raised $768m in Series E funding at an $11.8b valuation. Mubadala led, and was joined by Abu Dhabi Growth, Alpha Wave Global, Sequoia Capital and Tiger Global. http://axios.link/qvXe
• SiFive, a San Mateo, Calif.-based chip designer that uses RISC-V architecture, raised $175m in Series F funding at a $2.5b valuation led by Coatue. It comes just says after the company sold its custom chip unit for $210m in cash. http://axios.link/96PS
• Webflow, an S.F.-based no-code visual development platform for the pro website and CMS markets, raised $120m in Series C funding at a $4b valuation. YC Continuity led, and was joined by CapitalG, Accel, Silversmith and Draper Associates. http://axios.link/V7kA
• Amplience, a London-based commerce experience platform, raised $100m in Series D funding from Farview Equity Partners, Sixth Street and insider Octopus Ventures. http://axios.link/GlP9
• Amagi, a New York-based developer of SaaS for broadcast and connected TV, raised $95m at over a $1b valuation. Accel led, and was joined by Norwest Venture Partners and Avataar Ventures. http://axios.link/Bnkz
🚑 Precirix, a Belgian developer of radiopharmaceuticals, raised €80m in Series B funding. INKEF Capital, Jeito Capital and Forbion co-led, and were joined by insiders Gimv, HealthCap, Novo Holdings, Pontifax VC, V-Bio Ventures and BioMed Partners. http://axios.link/UGM8
• Nautilus Labs, a New York-based ocean shipping logistics platform, raised $34m in Series B funding. M12 and Microsoft Climate Innovation Fund co-led, and were joined by NSS Advisors, Systemiq Capital, Root Ventures, Quiet Capital, TMV and Amplifier. http://axios.link/jEji
• Todyl, a Denver-based security cloud platform, raised $28m in Series A funding. Anthos Capital led, and was joined by Tech Operators, Blu Ventures and StoneMill Ventures. www.todyl.com
🚑 Avive Solutions, an S.F.-based connected response platform for out-of-hospital cardiac arrest, raised $22m in Series A funding from Questa Capital, Catalyst Health Ventures and Laerdal Million Lives Fund. http://axios.link/NZqw
• Clockwork, a server clock synchronization startup, raised $21m in Series A funding led by NEA. http://axios.link/22o1
• Doxo, a Seattle-based bill payment platform, raised $18.5m in Series C funding. Jackson Square Ventures led, and was joined by MDV, Sigma Partners and Bezos Expeditions. http://axios.link/xy8H
🚑 Curiox Biosystems, a Woburn, Mass.-based biological sample prep automation company, raised $15m in Series C funding. Luha Private Equity led, and was joined by KB Investment Co. and Quad Investment Management. www.curiox.com
• Pallet, an Everett, Wash.-based maker of portable shelters for the homeless, raised $15m co-led by DBL Partners and Citi Impact Fund. http://axios.link/TBsX
🚑 Canopy, a Palo Alto-based oncology care startup, raised $13m. GSR Ventures led, and was joined by Samsung Next and UpWest. www.canopycare.us
• Workhound, a Chattanooga, Tenn.-based employee feedback management startup, raised $12m in Series A funding from Level Equity. http://axios.link/30e8
• Protégé, a Chicago-based video audition startup, raised $8.5m in seed funding led by Sequoia Capital. http://axios.link/e3Xl
• Solo, an S.F.-based long-haul trucking platform for autonomous systems, raised $7m in seed funding. Trucks VC led, and was joined by Maniv Mobility and Wireframe Ventures. www.soloavt.com
• Wombat Exchange, a Hong Kong-based multichain stableswap backed by Binance, raised $5.25m in Series A funding co-led by Animoca Brands and Hailstone Ventures. http://axios.link/VGOE
• Liveblocks, a Wilmington, Del.-based real-time collaboration API, raised $5m in seed funding. Boldstart led, and was joined by Atlassian, Kima Ventures and Seedcamp. http://axios.link/WvYp
• Oorbit, an entertainment metaverse startup, raised $5m in seed funding from HOF Capital, Mark Cuban and deadmau5. www.oorbit.tv
• Twelve Labs, an ML solution for summarizing and searching video, raised $5m in seed funding. Index Ventures led, and was joined by Radical Ventures, Expa and Techstars Seattle. http://axios.link/e3fB
• Zitti, an L.A.-based payment and credit platform for food industry management, raised $4m in seed funding led by Crossbeam Venture Partners. www.zitti.com
• RSTLSS, a digital fashion label and co-creation platform, raised $3.5m in seed funding led by Bitkraft Ventures. www.rstlss.xyz
• Retrocasual, a Seattle-based provider of quality assurance systems for manufacturing, raised $3.4m co-led by Glasswing Ventures and Differential Ventures. www.retrocasual.ai
🌎 Cambium Carbon, an Albuquerque-based reforestation startup, raised $3.2m in seed funding. MaC VC led, and was joined by Soma Capital, Joe Tsai, Rise of the Rest and Blue Ivy Ventures. www.cambiumcarbon.com
• Big Cabal Media, a Nigerian media company whose titles include TechCabal and Zikoko, raised $2.3m in seed funding. MaC VC led, and was joined by Luminate, Unicorn Group and Future Africa. http://axios.link/aUfT
Private Equity Deals
• Capital D acquired a majority stake in Phrasee, a London-based natural language generation platform for online marketing. Other backers include Morgan Stanley Expansion Capital and Keyhaven Capital Partners. www.phrasee.com
🚑 KKR bought a majority stake in Biosynth Carbosynth, a U.K.-based life sciences reagents, custom synthesis and manufacturing services company. Existing backer Ampersand Capital Partners rolled over its equity in Biosynth, which also acquired Vivitide, a Gardner, Mass.-based provider of custom peptides and antibodies. www.carbosynth.com
• Trifecta Collective, a trade show platform backed by GreyLion, acquired the North American Trailer Dealers Association. www.greylion.com
• Waterland bought RUF Group, a German bed and sofa bed manufacturer. www.ruf-betten.de
Public Offerings
• Belle Fashion Group, a Chinese shoemaker owned by Hillhouse Capital and CDH Investments, is planning to raise around $1b in a Hong Kong IPO. http://axios.link/5zSY
SPAC Stuff
🌎 EO Charging terminated its merger agreement with First Reserve Sustainable Growth Corp. (Nasdaq: FRSG), which would have given the British EV charging firm an implied $675m valuation.
Reminder that Axios Pro's Climate Deals newsletter launches Monday. Learn more.
Liquidity Events
• Baring PE Asia has ended efforts to sell Chinese packaging firm HCP, after final bids from firms like Carlyle came in short of the $1.5b it was seeking, per Bloomberg. http://axios.link/T17y
• Datto (NYSE: MSP) is exploring strategic alternatives, including a possible sale, after receiving a takeover approach, per Bloomberg. Vista Equity holds around a 69% stake in the Norwalk, Conn.-based cloud backup and security software firm, which has a $3.8b market cap. http://axios.link/5wRv
🛢️ Pine Brook Partners and Camcor Partners are seeking a buyer for Canadian heavy oil producer Serafina Energy, which could fetch over C$1b, per Reuters. http://axios.link/rLZc
More M&A
• AllianceBernstein (NYSE: AB) agreed to buy Minneapolis-based CarVal Investors, a credit-focused private alternative investments manager with $14.3b in assets under management, for $750m upfront (plus earnouts).
When I wrote yesterday to expect more alt asset consolidation, following EQT's purchase of Baring PE Asia, I didn't quite expect it to come so quick. Particularly when it comes on the same day that KKR agreed to buy a Japanese real estate manager from Mitsubishi and UBS Asset Management for around $2b in cash.
• Airbus (Paris: AIR) may bid for the cybersecurity business of French software firm Atos (Paris: ATOS), per a French television report. http://axios.link/QPpp
• U.K. antitrust regulators said they're investigating NortonLifeLock's (Nasdaq: NLOK) proposed $8.6b takeover of rival cybersecurity firm Avast (LSE: AVST), sending Avast shares plunging. http://axios.link/uvGY
• TuSimple (Nasdaq: TSP), a San Diego-based autonomous trucking firm, is seeking to sell its China unit, after reaching an agreement with U.S. national security regulators to restrict the unit's data access, per Reuters. http://axios.link/6Bll
It's Personnel
• Brendan Dillon, former co-head of leveraged debt capital markets at UBS, joined Veritas Capital as a partner, per LevFin Insights.
• Chano Fernandez, co-CEO at Workday, joined KKR as a senior adviser to the firm's tech team. http://axios.link/joDp
• Berkeley SkyDeck Fund promoted Brian Bordley to partner. www.skydeck.vc
• Connecticut Innovations promoted Matt Storeygard, a proud Haverford College alumni, to senior managing director. http://axios.link/NLKi
• Forgepoint Capital, a cybersecurity-focused VC firm, promoted Ernie Bio to partner. http://axios.link/dy5k
✅ Thanks for reading Axios Pro Rata! Please ask your friends, colleagues and leprechauns to sign up.