August 31, 2018
The newsletter is off Monday for Labor Day, but will return on Tuesday. Have a great long weekend, and be sure to email me feedback and scoop from your final days at the beach...
Top of the Morning
It has never been a better time to be a large American company, with stocks at record highs and corporate taxes at 60+ year lows. But with great success comes great scrutiny, and big business is now getting hammered by both sides of the political aisle.
Why it matters: The rhetorical heat is only going to intensify as we head into the midterms.
From the left: Senator Bernie Sanders next week will propose a tax on large, profitable businesses whose employees utilize federal assistance programs like food stamps, Medicaid or public housing. If McDonald's, for example, has an employee who receives $1,000 worth of federal benefits, then McDonald's Corp. would basically get a $1,000 IRS bill.
Sanders is taking particular rhetorical aim at Amazon, even asking warehouse employees to send him stories of insufficient pay or poor working conditions.
Amazon chose to respond, which is something it hasn't done after any of President Trump's barbs. The Bezos borg says that Sanders is sharing bad info — not differentiating between full-time employees and part-timers (or those who only worked at Amazon for a short period of time).
Sanders' basic argument is that these companies, and their CEOs, are reaping massive profits while many of their workers struggle to pay the rent.
His bill won't become law, at least not in this Congress, and increasing the federal minimum wage is probably a more efficient means of achieving his desired end. But he can throw a lot of reasonable-sounding math out there.
From the right: President Trump's attacks on big tech are having major downstream effects, and it goes well beyond next week's congressional hearings of alleged political bias.
Sen. Orrin Hatch yesterday asked the FTC to investigate Google for potential anti-competitive behavior in its search and digital ad business.
Trump, in a Bloomberg interview, egged him on: "I won't comment on the breaking up, of whether it's that or Amazon or Facebook. As you know, many people think it is a very antitrust situation, the three of them. But I just, I won't comment on that."
But the most consequential move might have come from cable news, where Fox's Tucker Carlson last night basically sided with... Bernie Sanders.
Per Carlson: "Jeff Bezos is the richest man in the world. Many of his employees are so poor, you're paying their welfare benefits. And he's not the only tech billionaire offloading his payroll costs onto taxpayers. This is an indefensible scam. Why is only Bernie talking about it?"
When Tucker talks, Trump listens. Then he tweets, and Congressional Republicans fall quickly into line.
Bottom line: Most of the fire is being aimed at tech, because it makes an easy political pinata, but this is just as much about supermarkets, fast-food and other low-pay industries. Unemployment might be low, but exploiting unhappy employment may be about to surge.
Also...
• SEC chair Jay Clayton wants to make it easier for retail investors to put money into private companies, in part because he feels that too few companies are going public.
🛴 Money can't buy me permits: San Francisco yesterday awarded permits for its e-scooter pilot program to only two companies: Scoot and Skip.
Why it matters: It's a major upset, in that the city didn't pick bigger and much-better capitalized names like Bird, Lime, Lyft or Uber.
This also gives upstarts Scoot and Skip big visibility among media and investors. It also gets a good proving ground for other markets, although the "experience" factor may be muted by an initial cap of just 625 scooters per company (which could be raised to 2,500 after six months).
Consolation prize: The four SF losers yesterday did get pilot permits from Santa Monica.
Go deeper: Kia has much, much more.
• It's never a good sign when a VC firm deletes the "team" page from its website. But that's what recently happened at Social Capital, which is hemorrhaging more talent.
The latest departures are investing partner Mike Ghaffary, who joined just last summer after having been CEO of Yelp Eat24, and marketing boss Ashley Mayer, who came aboard at the end of 2015. Do not be surprised to hear of more. And soon.
📆 Calendar watch: CBS execs had told employees that the investigation into allegations against CEO Les Moonves would wrap up by the end of August. That's today, and it's exactly the sort of news companies like to dump late Friday before a holiday weekend.
The BFD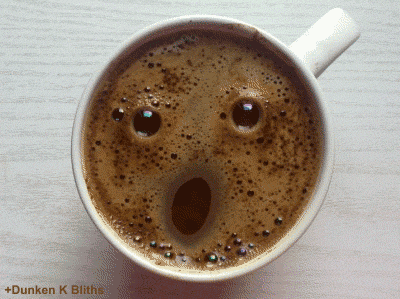 Coca-Cola Co. (NYSE: KO) agreed to buy British coffee shop chain Costa Ltd. for $5.1 billion from Whitbread (LSE: WTB).
Why it's the BFD: Because this is Coke's first-ever move into the branded restaurant space (loosely defined), and also is part of soda companies trying to diversify beyond their sugary, carbonated roots. Plus, it means the Starbucks/JAB ladder will become a three-legged stool.
Yes, I'm aware that this is Coke's second BFD of the week, following Tuesday's Moxie news, but isn't that really on you for not doing an even more interesting deal?
Bottom line: "Coke's approach was unsolicited, as the company was keen to get a foot in the door before Costa was snapped up by one of the giant players in the coffee business." — Thomas Mulier, Bloomberg
Venture Capital Deals
🚑 Tempus, a Chicago-based company that collects and analyzes molecular and clinical data to improve disease treatments, raised $110 million in Series E funding at a post-money valuation of around $2 billion. Backers include Baillie Gifford, T. Rowe Price, NEA and Revolution Growth. http://axios.link/Kf0L
🚑 Jacobio Pharmaceuticals, ,a Beijing-based drug developer focused on cancer, autoimmune and infectious diseases, raised $55 million in Series C funding. Qiming Capital and Hillhouse Capital co-led, and were joined by Prudence Investment Management. http://axios.link/uV9O
• BestSign, a Chinese e-signature platform, raised $45 million in Series C funding. Tiger Global led, and was joined by return backers Matrix Partners, DCM Ventures and Morningside Venture Capital. http://axios.link/9F88
• Infinite.io, an Austin, Texas-based provider of data storage intelligence systems, raised $10.3 million in Series B funding. Ex-Motorola CEO David Galvin led, and was joined by Chicago Ventures, Equus Holdings and PV Ventures. http://axios.link/jMXN
• Lunaphore Technologies, a Swiss developer of devices for cancer tissue diagnostics, raised $5.5 million in Series B funding from firms like Occident Group and Zürcher Kantonalbank. www.lunaphore.com
Private Equity Deals
• LDC bought FC Business Intelligence, a London-based B2B events and content company. www.fcbusinessintelligence.com
• Prism, a Pittsburgh-based environmental remediation and demolition contractor owned by White Oak Group, has acquired Abatement Industries Group, a West Haven, Conn.-based asbestos abatement and demolition contractor. www.prismresponse.com
Public Offerings
🚑 Arvinas, a New Haven, Conn.-based biotech focused on prostate and breast cancers, filed for a $100 million IPO. It plans to trade on the Nasdaq under ticker ARVN, with Goldman Sachs as lead underwriter. The company raised around $117 million in VC funding from firms like Canaan Partners (18.52% pre-IPO stake), 5AM Ventures (18.52%), RA Capital (7.94%), OrbiMed (5.95%) and Nextech (5.13%). http://axios.link/x40A
• Qualtrics, a Provo, Utah-based provider of corporate survey and analytics technology, is interviewing banks for a possible IPO, per Bloomberg. The company was most recently valued at $2.5 billion by investors Accel, Insight Venture Partners and Sequoia Capital. http://axios.link/Dmim
More M&A
• Amazon (Nasdaq: AMZN) reportedly paid $40 million to buy Tapzo, an Indian startup that aggregates app-based services. http://axios.link/dnS5
• Fosun International is in talks to buy a $500 million stake in troubled German wholesaler Metro AG from Ceconomy AG (DB: CEC), per Bloomberg. http://axios.link/LgN7
• Renesas Electronics (Tokyo: 6723) said it is considering a takeover offer for IDT (Nasdaq: IDTI), a San Jose, Calif.-based chipmaker that has a market cap of around $4.9 billion. That sound you hear is CFIUS' ears perking up. http://axios.link/85Ba
• News Corp. (Nasdaq: NWSA) flatly shot down a report that it has interest in buying The New York Daily News. http://axios.link/1Ayd
🌯 Pershing Square Capital Management has cut its stake in Chipotle (NYSE: CMG) from 10% to 7.4%. http://axios.link/b3kf
🚑 Stryker (NYSE: SYK) agreed to buy K2M (Nasdaq: KTWO) a Leesburg, Va.-based maker of spinal surgery devices, for $1.4 billion in cash, or $27.50 per share (26% premium to Wednesday's closing price). http://axios.link/HIgg
Fundraising
• Future Perfect Ventures has raised $25 million of a $50 million-targeted VC fund that will focus on blockchain startups, per Forbes. http://axios.link/zwKx
• Powerplant Ventures, a Manhattan Beach, Calif.-based seed and early-stage firm, is raising upwards of $100 million for its second fund, per an SEC filing. www.powerplantvc.com
🚑 Quan Capital is raising up to $300 million for its second biomedical-focused VC fund, per an SEC filing. www.quancapital.com
⛽ Riverstone Holdings is preparing to target $5 billion for its seventh flagship energy private equity fund, per Reuters. http://axios.link/2SOb
• Tyree & D'Angelo Partners, a Chicago-based lower mid-market private equity firm, is raising up to $100 million for its second fund, per SEC filings. www.tdpfund.com
• Vista Equity Partners is formally in market with its eighth flagship buyout fund, per SEC filings. Earlier reports suggested it would target $12 billion.
Final Numbers