Axios Pro Rata
March 07, 2018
Top of the Morning
Nearly 9% of decision-makers at U.S. venture capital firms are women, according to a new Axios analysis.
The upside: This is an increase from 7% at this time in 2017 and from 5.7% in 2016.
The downside: We're still in single-digit territory, despite a year of heavy emphasis on the VC market's lack of senior women.
The methodology: We asked PitchBook for a list of all U.S.-based VC firms that had raised at least one fund of at least $100 million between 2013 and 2017. We then examined the firms' websites to determine the decision-making level of investment management, sometimes using supplemental information like SEC filings. We excluded administrative staffers (COO, CFO, IR, marketing, etc.). In short, we were looking for people who can write checks.
Specific numbers: We found 91 of 1,015 decision-makers at 232 U.S.-based VC firms were were women, compared to 72 out of 1,019 last year at 227 firms. Remember that the sample changes a bit, due to a different 5-year fundraising period.
• Trade wars: Gary Cohn is out as President Trump's top economic advisor, which also means there won't be a White House meeting tomorrow among CEOs who fear their companies will be hurt by the proposed steel and aluminum tariffs.
Mike Allen has the backstory on Cohn's departure.
Top contenders for Cohn's old job include Trump trade advisor Peter Navarro and CNBC's Larry Kudlow. Also wondering if this could be the WH job that Colony Capital's Tom Barrack finally takes.
The EU has laid out its possible tariff response, with a particular focus on agricultural products like peanut butter and cranberries.
• Hold your fire: Remington has delayed its bankruptcy filing for at least a week, and also said that Ankura Trust has replaced BofA Merrill Lynch as the restructuring's term loan agent.
• Chip chat: Broadcom this morning fought back against charges that its prospective purchase of Qualcomm would cause the later to lose its 5G leadership position, thus creating a national security risk.
Broadcom pledged not only to maintain Qualcomm's current 5G work, but to accelerate it.
It also said it would create a $1.5 billion fund "with a focus on innovation to train and educate the next generation of engineers in the U.S. This will ensure America's lead in future wireless technology."
• Last picture show: Maria Contreras-Sweet and Ron Burkle last night bailed on their $500 million deal for Weinstein Co., after claiming to have discovered new liabilities. The Weinstein board insists that it had been transparent about its "dire financial condition."
• Come correct: On Monday I claimed that the SEC had not penalized a private equity firm since Jay Clayton took over, which neglected a $13 million fine against TPG in late December for misleading investors. Also: Yesterday's issue incorrectly stated that the new HQ round was at a $100 million pre-money valuation, when it was a $100 million post-money. Apologies on both counts.
The BFD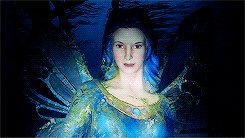 S&P Global has agreed to acquire Kensho, a Cambridge, Mass.-based provider of AI-powered analytics for traders, for around $550 million in cash and stock.
Why it's the BFD: Because it appears to be the largest-ever purchase of an AI startup, topping Google's 2014 deal for DeepMind.
Caveat: It's effectively a flat price from where Kensho raised its last round of funding one year ago (a round that S&P Global led). Earlier backers included Breyer Capital, Xfund, General Catalyst and Goldman Sachs.
Bottom line, per Forbes: Kensho's goal is to "use machine learning to make complex financial analysis as easy as a search on Google."
Venture Capital Deals
• Magic Leap, a Plantation, Fla.-based mixed-reality company, has raised $461 million in new Series D funding, including $400 million from Saudi Arabia's Public Investment Fund. The round total is now $963 million.
• 17zuoye.com, a Beijing-based online education platform, reportedly has raised $200 million in Series E funding led by Toutiao.
• Nubank, a Brazilian digital credit card upstart, has raised $150 million in sixth-round funding. Existing shareholder DST led, and was joined by Dragoneer Investment Group, Thrive Capital and return backers Founders Fund, Redpoint Ventures, Ribbit Capital and QED. http://axios.link/OOKE
• Ecobee, a Toronto-based maker of smart home technologies, has raised US$61 million in Series C funding. Energy Impact Partners led, and was joined by Thomvest, Relay Ventures and the Amazon Alexa Fund. www.ecobee.com
• Atomwise, a San Francisco-based startup that uses AI to discover new medicines and agricultural compounds, has raised $45 million in new funding. Monsanto Growth Vetures, Data Collective and B Capital Group co-led, and were joined by Baidu Ventures, Tencent, Dolby Family Ventures and return backers YC, Khosla Ventures and DFJ. www.atomwise.com
• Qualia, a San Francisco-based real estate tech startup aimed at streamlining the home closing process, has raised $33 million in Series B funding. Menlo Ventures led, and was joined by from 8VC, Bienville Capital and Barry Sternlicht. www.qualia.com
🚑 Medial EarlySign, an Israeli developer of AI-based patient management software, has raised $30 million in Series B funding. aMoon Fund led, and was joined by Horizons Ventures. http://axios.link/hQHT
• Upskill, a Tysons Corner, Va.-based enterprise AR startup, has raised $17.2 million in new funding. Accenture and Cisco Investments were joined by return backers Boeing, GE Ventures and NEA. http://axios.link/477p
• True Botanicals, a Mill Valley, Calif.-based luxury skincare startup, has raised $8.5 million in Series A funding. Sonoma Brands led, and was joined by Unilever Ventures and Cue Ball Capital. http://axios.link/TKOX
• Snyk, a London-based cybersecurity startup focused on vulnerabilities in open source libraries,, has raised $7 million in Series A funding. Boldstart Ventures and Canaan Partners co-led, and were joined by FundFire and HeavyBit. http://axios.link/80Lp
• Camera IQ, a Santa Monica, Calif.-based "camera experience manager," has raised $4.3 million in seed funding. Shasta Ventures led, and was joined by Betaworks, Homebrew and WndrCo. www.cameraiq.co
• Corvus Insurance, a Boston-based commercial insure-tech startup initially focusing on the cargo market, has raised $4 million in funding led by Bain Capital Ventures. http://axios.link/zXsl
• Blockdaemon, a New York-based blockchain nodes deployment service, has raised $3.3 million in seed funding led by Comcast Ventures. www.blockdaemon.com
• ELSA, a San Francisco-based developer of a language-learning app, has raised $3.2 million in seed funding led by Monk's Hill Ventures. http://axios.link/UReU
• Automox, a Boulder, Colo.-based developer of a "patching system of record," has raised $2 million in funding led by Blue Note Ventures. www.automox.com
Private Equity Deals
⛽ Ace Gathering, a Katy, Texas-based portfolio company of Rock Hill Capital, has acquired Recoil Energy Systems, an Abilene, Texas-based provider of crude oil reclamation services. www.acegathering.com
⛽ The CapStreet Group has sold its stake in Gulf Stream Marine, a Houston-based cargo handling company, to Logistec Corp. (TSX: LGT) for $65.7 million. http://axios.link/7aAS
• Flexpoint Ford has backed a management-led buyout of Dash Financial Technologies, a Chicago-based advanced multi-asset trading technology and execution services platform, from GTCR. www.dashfinancial.com
• Satori Capital has acquired a majority stake in Zorch International, a Chicago-based branded merchandise distributor. www.zorch.com
• Temasek and GIC are in talks to buy D.ream Group, operator of high-end restaurants like Nusr-Et steakhouse (known for that Salt Bae video) for upwards of $1.5 billion, per the FT. http://axios.link/2DTX
• TPG Capital is seeking a buyer for its 43% control stake in BFI Finance, an Indonesian consumer finance company, per Bloomberg. First-round bidders include Baring Private Equity Asia, Warburg Pincus, Cathay Financial (Taiwan) and Shinhan Financial Group (S Korea). http://axios.link/ReAB
🚑 UnitedHealth Group (NYSE: UNH) is the latest bidder for the ambulatory services unit of Envision Health (NYSE: EVHC), per Bloomberg. Other suitors include The Carlyle Group and a consortium comprised of Clayton Dubilier & Rice, Onex Corp. and Hellman & Friedman. http://axios.link/XVCl
• Wild Sports, a Chicago-based maker of branded tailgating and outdoor games, has acquired KanJam, a maker of backyard and beach games. Wild Sports backers include Expedition Capital Partners, Centerfield Capital Partners and Cardinal Equity Partners. www.wildsports.com
• Wynnchurch Capital has acquired Heartland Automotive Services, an Irving, Texas-based operator of 523 Jiffy Lube service centers. The company will be merged with existing Wynnchurch portfolio company Mid Atlantic Lubes, with the combined entity renamed Team Car Care. www.heartland.jiffylube.com
Public Offerings
• Univision has withdrawn registration for an IPO that was originally filed in 2015. Shareholders in the Spanish-language broadcaster include Madison Dearborn, Thomas H. Lee Partners, Haim Saban, Providence Equity Partners and TPG.
• Vrio, a Dallas-based digital entertainment services in South America owned by AT&T, has filed for a $100 million IPO. It plans to trade on the NYSE under ticker VRIO, with Goldman Sachs listed as lead underwriter. It reports $48 million of net income on over $5.5 billion in revenue for 2017.
Liquidity Events
🚑 Inovalon (Nasdaq: INOV) has agreed to acquire Ability Network, a Minneapolis-based provider of healthcare management and administration SaaS, from Summit Partners for $1.2 billion in cash and restricted stock. http://axios.link/cfLf
• Penske Media has acquired SheKnows Media, a network of female-focused websites and conferences whose backers had included Great Hill Partners and Comcast Ventures. http://axios.link/CPxI
• SK Telecom has submitted a non-binding bid to acquire ADT Caps, a South Korean security systems maker currently owned by The Carlyle Group, per local news reports. The deal could be valued at around $2.8 billion. http://axios.link/IKAX
More M&A
• Bayer said that it is in exclusive talks to sell its vegetable seed business to BASF, in order to help smooth its regulatory path to buying Monsanto. http://axios.link/ssVe
• The Chicago Stock Exchange said it is seeking new buyers, after the SEC blocked a planned $25 million sale to a group of China-based investors. http://axios.link/ec1h
Fundraising
• Ventech, a Paris-based VC firm, has held a €140 million first close on its fifth flagship fund, which is targeting a total of €200 million. http://axios.link/swHm
It's Personnel
• Kristine Koren has joined Mayer Brown as a partner. The fund formation attorney previously was with Skadden Arps. www.mayerbrown.com
• James Maloney, former VP of public affairs for the American Investment Council, has joined Edelman as a VP of financial comms and capital markets.
• Sorenson Capital has promoted Bert Roberts to managing director, with a continuing focus on biz dev and investor relations. www.sorensoncapital.com
• StepStone Group has promoted six to partner: Ian Aaker (PE), Rebecca Ajavananda (IR/marketing), Kate Budiselik (infrastructure/real assets), Tracy Harris (PE), Jay Morgan (real estate) and John Walters (real estate). www.stepstoneglobal.com
Final Numbers