Axios Pro Rata
September 20, 2023
Top of the Morning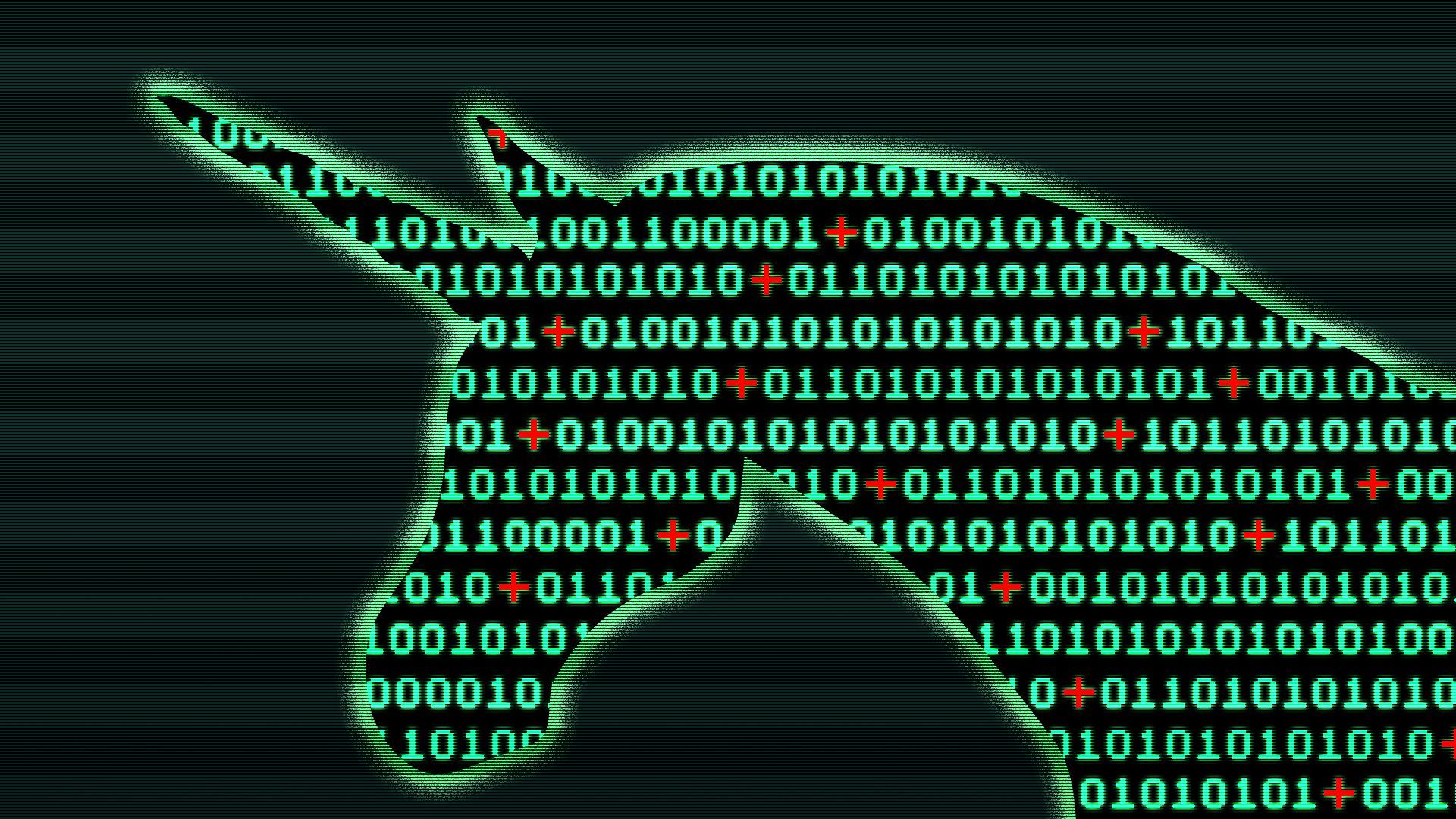 It's been nearly three years since the collapse of Intarcia, a diabetes-focused biotech that had burned through around $2 billion from venture capitalists.
Tomorrow may mark the beginning of its unlikely revival.
Why it matters: More than 30 million Americans have Type 2 diabetes, according to the CDC.
Driving the news: The FDA on Thursday will host a public hearing to discuss its past rejections of Intarcia's lead drug candidate.
Such meetings are highly unusual, and typically are about pulling an approved product from the market.
Former Intarcia CEO Kurt Graves says he believes this is the first public hearing request to be granted for an unapproved product. Graves chalks that up to "substantial issues of facts," although it may also reflect the diabetes community's political power.
Backstory: Intarcia developed a matchstick-sized implantable device that continuously delivers a GLP-1 medicine for up to six months, for the purpose of controlling blood sugar, whereas similar drugs require shots either daily or weekly.
In short, it promised both convenience and increased patient adherence. And the Boston-based company ran large clinical trials that proved efficacy.
But Intarcia's initial submission, which comically exceeded 1 million pages, was rejected by the FDA in late 2017 because of both product manufacturing quality concerns and the presence of acute kidney injury in some trial patients.
Intarcia resubmitted in 2019 and basically got the same result. By the end of 2020 it gave up — hiring advisory firm Sherwood Partners to wind down the company and find a buyer for its assets.
Kurt Graves meanwhile would become executive chairman of i20 Therapeutics, a Harvard University spinout that had developed an oral biologics delivery platform. He'd also continue working on the FDA appeals for Intarcia, even though the company no longer had official employees.
Fast forward: Last month, i20 made three major announcements:
It raised $46 million in Series A funding, named Graves as CEO, and acquired Intarcia's diabetes assets.
Acquisition terms weren't disclosed, but Graves says it included an upfront payment and possible earnouts/royalties were the FDA to change its mind. It's possible that some Intarcia investors — none of whom also backed i20 — could eventually benefit, but Intarcia creditors are first in line for "hundreds of millions" of theoretical dollars.
Theory of the case: Graves plans to argue that the FDA approved several other GLP-1 drugs, most notably Novo Nordisk's Ozempic and Wegovy, despite acknowledging acute kidney injury as a risk factor, including for patients without underlying renal disease.
He hopes that the FDA not only will approve Intarcia's lead candidate, given the comps, and also that it will declare that acute kidney injury is a so-called "class effect" of GLP-1 drugs.
The bottom line: It's unclear how long it will take the FDA to decide on next steps after the hearing, which you can watch via YouTube beginning at 9am ET tomorrow, except that it will likely be measured in months.
The BFD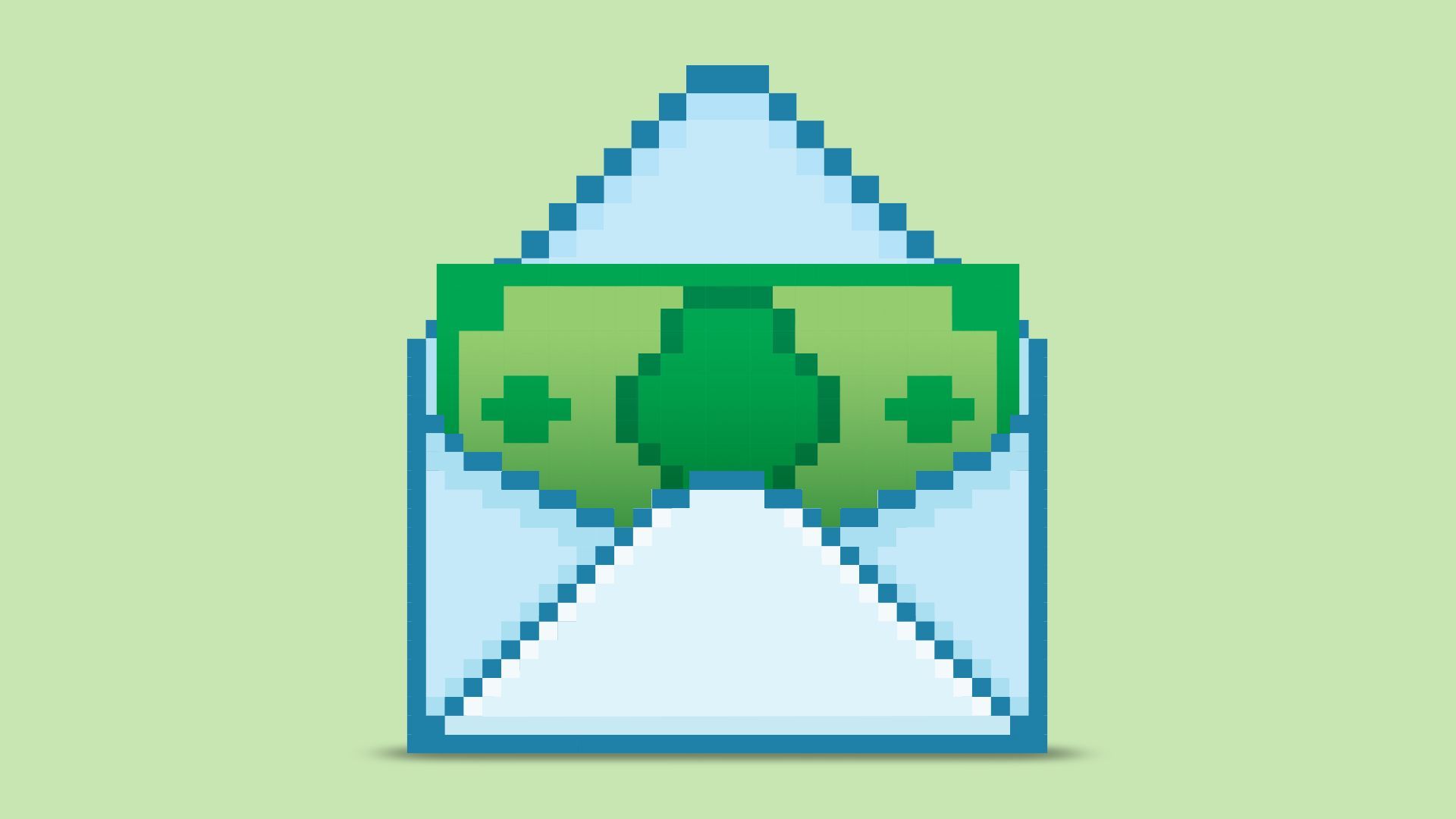 Klaviyo, a Boston-based provider of e-commerce marketing automation SaaS, raised $576 million in its IPO after pricing above its proposed range.
Why it's the BFD: There are a lot more SaaS companies in the IPO pipeline than there are chip design or grocery delivery companies.
Details: Klaviyo sold 19.2m shares at $30 per share, giving it a fully diluted value of around $9 billion. It originally filed to sell shares at $25-$27, before raising the range to $27-$29.
It reports $15 million of net income on $321m of revenue for the first half of 2023, and will list on the NYSE under ticker symbol "KVYO."
Shareholders include Summit Partners (21.3% pre-IPO stake), Shopify (11.2%) and Accomplice (5.7%). The company's last private round came in July 2022 at a $9.5 billion post-money valuation.
The bottom line: "Klaviyo's IPO will be an ultimate yardstick for SaaS in 2023/2024. Top growth, top margins, top founders, will cruise past $1B in ARR. Whatever multiple they end up trading at ... You are almost certainly worth less." — Jason Lemkin, CEO of SaaSTR
Venture Capital Deals
• JOKR, an instant grocery delivery startup focused on Latin America, raised $50m in Series D funding at an $800m post-money valuation (down from $1.3b in February) led by Convivialité Ventures, the VC arm of Pernod Ricard. Other backers include Lombard Odier and insiders G Squared, GGV, Balderton Capital, Monashees, Greycroft and Tiger Global. https://axios.link/3PLKJ6b
🚑 Corti, a Copenhagen-based AI assistant for health care clinicians raised $60m in Series B funding. Prosus Ventures and Atomico co-led, and were joined by Eurazeo, EIFO, and Chr. Augustinus Fabrikker. https://axios.link/3PocqRa
🚑 Magnet Biomedicine, a Cambridge, Mass.-based biotech focused on molecular glues, raised $50m in Series A funding co-led by Newpath Partners and Arch Venture Partners. https://axios.link/3PNubuB
🚑 ReCode Therapeutics, a Menlo Park-based genetic medicines developer, raised $50m in Series B extension funding from Solasta Ventures, Bioluminescence Ventures and insiders OrbiMed Advisors, AyurMaya, Leaps by Bayer, Vida Ventures, MPM Capital, Pfizer Ventures, EcoR1 Capital, Sanofi Ventures, Amgen Ventures and Osage University Partners. https://axios.link/3Lui5no
• Legit Security, an Israeli cybersecurity startup focused on application delivery, raised $40m in Series B funding. CRV led, and was joined by Bessemer Venture Partners, Cyberstarts and TCV. https://axios.link/461bFoe
🚑 Tolremo Therapeutics, a Swiss biotech focused on non-genetic cancer drug resistance, raised $39m in Series A funding. BioMedPartners led, and was joined by Pierre Fabre Invest. www.tolremo.com
• ZayZoon, a Canadian earned wage access provider for SMBs, raised US$34.5m in Series B funding. Framework led, and was joined by EDC and ATB Financial. https://axios.link/3riEFbU
🚑 Inbound Health, a Minneapolis-based provider at-home skilled nursing solutions, of raised $30m in Series B funding, per Axios Pro. HealthQuest Capital led, and was joined by insiders Flare Capital Partners and McKesson Ventures. https://axios.link/44YS3j9
• Tabular, a San Jose, Calif.-based data automation platform, raised $26m. Altimeter Capital led, and was joined by Andreessen Horowitz and Zetta Venture Partners. https://axios.link/3EJsdoH
• Bastion, a New York-based web3 infrastructure startup, raised $25m in seed funding. A16z crypto led, and was joined by Laser Digital Ventures, Not Boring Capital, Robot Ventures and Alchemy Ventures. https://axios.link/3EIu6BW
• Kuku FM, an Indian audio content platform, raised $25m in Series C funding. Fundamentum Partnership led, and was joined by the IFC and Vertex Ventures. https://axios.link/454la4y
🚑 Take Command, a Dallas-based provider of employee health benefits SaaS, raised $25m. Edison Partners led, and was joined by insiders LiveOak Venture Partners and SJF Ventures. www.takecommandhealth.com
• Alcion, a Santa Clara, Calif.-based data management startup, raised $21m in Series A funding led by Veeam. www.alcion.ai
• Fernride, a German autonomous trucking startup, raised $19m in Series A extension funding from DTCF, Munich Re Ventures, Bayern Kapital and Klaus Kleinfeld. https://axios.link/46kIBri
⚡ Mojave Energy Systems, a Sunnyvale, Calif.-based developer of energy-efficient air conditioning products, raised $12.5m. At One Ventures and Fifth Wall co-led, and were joined by Xerox Ventures. https://axios.link/46exgsX
• Flashwire Group, a Singaporean digital bank focused on crypto, raised $10m in Series A funding from Legend Trading, Cobo, GATE.io, VeChain, CyberX and SuperChain Capital. www.flashwire.com
🚑 Mural, a Berwyn, Pa.-based clinical trials facilitator, raised $8m in seed funding, as first reported by Axios Pro. Bessemer Venture Partners led, and was joined by Virtue VC, Operator Partners, Arkitect Ventures, Correlation Ventures and Project Mayhem Ventures. https://axios.link/3LRBQWr
• Complete Farmer, a Ghanian agriculture marketplace, raised $7m in equity funding. Acumen Resilient Agriculture Fund and Alitheia Capital co-led, and were joined by Proparco, Newton Partners and VestedWorld Rising Star Fund. The company also secured $3.4m in debt. https://axios.link/3RsR7Aw
• Paxton, a Portland, Ore.-based generative AI legal assistant, raised $6m in seed funding. WVV Capital led, and was joined by Kyber Knight and 25Madison. www.paxton.ai
🚑 HealNow, a New York-based pharmacy payments facilitator, raised $5.5m in seed funding, per Axios Pro. Bonfire Ventures led, and was joined by Walkabout Ventures, Remarkable Ventures, Alabama Futures Fund and Impulsum Ventures. https://axios.link/3rkb7us
• Afterparty, a fan connection and monetization platform for creators, raised $5m. Blockchange Ventures led, and was joined by Acrew Capital, Act One Ventures, Tamarack Global and Wilson Sonsini. www.afterparty.com
• Aspinity, a Pittsburgh-based provider of "near-zero power AI solutions," raised $5m in Series B funding from insiders Anzu Partners, Birchmere Ventures, Mountain State Capital and Riverfront Ventures. www.aspinity.com
⚡ Electron, a London-based provider of marketplace software for electricity, raised £4m. East Innovate led, and was joined by Riverstone, Nesta and One Planet Capital. www.electron.net
• Monark, a Canadian provider of leadership development SaaS, raised C$1.5m in seed funding. Storytime Capital led, and was joined by The51, Archangel and UCeed. www.leadwithmonark.com
Private Equity Deals
• A&M Capital Partners acquired a majority stake in VTG, a Chantilly, Va.-based provider of digital transformation solutions to the defense and intelligence communities, from The Jordan Co. www.vtgdefense.com
• American Physician Partners, a Brentwood, Tenn.-based portfolio company of BBH Capital Partners, filed for Chapter 11 bankruptcy protection after failing to merge with rival SCP Health. https://axios.link/3PKfmJ7
🚑 Avel eCare, a Sioux Falls, S.D.-based portfolio company of Aquiline Capital Partners, acquired Fident Health, an Addison, Texas-based virtual hospitalist provider whose backers included New Capital Partners. www.avelecare.com
• DBAY Advisors agreed to buy British bakery group Finsbury Food (LSE: FIF) for £143.4m. https://axios.link/3PhJSbG
• Partech acquired a 30% stake in UpSlide, a Paris-based provider of finance industry productivity and brand compliance SaaS. www.upslide.net
• RMA, a Rancho Cucamonga, Calif.-based portfolio company of OceanSound Partners, acquired A3GEO, a Berkley, Calif.-based provider of geotechnical, geologic, and earthquake engineering services. www.rmacompanies.com
• Sixth Street Partners entered exclusive talks to acquire GreenSky, an Atlanta-based installment lending platform, from Goldman Sachs, per Reuters. Other members of the Sixth Street Group include PIMCO and KKR. A rival offer had been led by Apollo Global Management. https://axios.link/44TERvS
🚑 Unifeye Vision Partners, a Dallas-based portfolio company of Waud Capital Partners, acquired Insight Vision Group, an LA-based ophthalmology group. www.uvpeye.com
🚑 Varsity Healthcare Partners acquired EPS, provider of cosmetic surgery and medical spa services in the Minneapolis/St. Paul area. www.edinaplasticsurgery.com
Public Offerings
⚡ ADES Holding, a Saudi oil and gas driller, will be valued at over $4b after pricing at the top of its IPO range. https://axios.link/3rjVS4C
• Carrier Global (NYSE: CARR) is considering an IPO for its commercial and residential fire unit, per Bloomberg. https://axios.link/3RnXwgl
• CVC Capital Partners, the London-based buyout firm, could go public as early as November, per Bloomberg. https://axios.link/3PJYRN3
⚡ OQ SAOC, an Omani energy firm, is seeking to raise up to $771m in a local IPO for its gas pipelines business. https://axios.link/3PIKmJn
SPAC Stuff
• United Printing & Publishing, an Abu Dhabi-based printer of identification cards, agreed to go public at an implied valuation of around $163m via ADC Acquisition Corp. (AD: ADC), the first SPAC listed in the Middle East. https://axios.link/3rmI49A
Liquidity Events
🚑 Boston Scientific (NYSE: BSX) acquired Relievant Medsystems, a Minneapolis-based maker of medical for back pain, for $850m in upfront cash and undisclosed earnouts. Relievant had raised around $270m in VC funding from firms like Canaan Partners and NEA. https://axios.link/3t4dXEw
• CrowdStrike (Nasdaq: CRWD) acquired Bionic, a Palo Alto, Calif.-based app security posture management startup, for a reported $350m. Bionic had raised over $80m from firms like Battery Ventures and Insight Partners. https://axios.link/45ZD35J'
• TPG hired North Point to find a buyer for Mendocino Farms, a fast-casual restaurant chain that could fetch over $400m, per Reuters. https://axios.link/3rqB6QL
More M&A
🛴 Bird Global (NYSE: BRDS) acquired e-bike and scooter operator Spin for $19m (including $10m in upfront cash) from Berlin-based TIER Mobility. https://axios.link/44Z4aww
• Buildkite, an Australian CI/CD platform for software developers, acquired Packagecloud, a Las Vegas-based provider of cloud-based storage and distribution software. Buildkite backers include General Catalyst and OpenView Venture Partners. https://axios.link/3PqFK9l
🚑 Fresh Tracks Therapeutics (Nasdaq: FRTX), a Boulder, Colo.-based biotech, is shutting down after failing to find a buyer or merger partner. https://axios.link/3RrMuXe
• Italy's government may sell a 15% stake in state-backed lender Monte Paschi. https://axios.link/3PmJuZH
🚑 Oxford Biomedica (LSE: OXB) entered exclusive talks to buy viral vector manufacturer ABL Europe from Institut Merieux for €15m. https://axios.link/3PKevIp
🍷 Pernod Ricard (Paris: RI) is again seeking a buyer for its wines business, per Bloomberg. https://axios.link/450PM78
🚑 Philip Morris International (NYSE: PM) is seeking to sell a stake in Vectura, the asthma inhaler maker it acquired in 2001 for £1.1b, per the WSJ. https://axios.link/45VRPdV
⚡ Redwood Materials, the VC-backed battery recycler led by J.B. Straubel, acquired Germany-based Redux Recycling. https://axios.link/3rpd5tm
• Shein is in talks to acquire online apparel label Missguided from Mike Ashley, per Sky News. https://axios.link/452rOZ0
Fundraising
• Goldman Sachs raised $14.2b for its latest private equity secondaries fund. https://axios.link/3ZrBQ51
• Angular Ventures, a London-based firm co-led by Gil Dibner and David Peterson, is raising up to $125m for its third fund, per an SEC filing.
• Aquanow, a Gibraltar-based digital assets infrastructure provider, launched a VC arm. www.aquanow.io
• Blue Sea Capital, a Florida-based lower midmarket PE firm, raised $618m for its third fund. https://axios.link/46dq14m
• Gutter Capital of New York is raising $50m for a fund focused on early-stage startups focused on climate change, economic mobility and affordability, per Axios Pro. www.gutter.cc
• Humble Growth, a new PE firm focused on consumer products, raised $312m for its debut fund. It's led by Orgain founder Andrew Abraham, RXBar founder Peter Rahal and attorney Nick Giannuzzi. https://axios.link/45WZzfI
It's Personnel
🌎 Asher Goldman rejoined Generate Capital as a vice president, having previously left to obtain his MBA. www.generatecapital.com
• Jeanette Gorgas (ex-chief strategy officer at Grant Thornton) and Sean Dolan (CEO of NorthLink Aviation) joined Tiger Infrastructure Partners as operating partners. www.tigerinfrastructure.com
• Clayton Hale is joining Wells Fargo as co-head of equity capital markets. He previously was with Citigroup. https://axios.link/46kHHuU
• Jim McConville, former U.S. Army chief of staff, joined AE Industrial Partners as an operating partner. www.aeroequity.com
• Gregory Peter joined Keensight Capital as an M&A director for North America. He previously was with Bregal Sagemount. https://axios.link/44YgQ6W
🌎 Lisa Schulz joined Drawdown Fund, the climate tech platform of Tiger Grass Capital, as a managing director. She previously was with Spring Growth Partners and the Global Environment Fund. https://axios.link/3t39Wjx
Final Numbers
Instacart shares opened yesterday at $42, before closing its first trading day at $33.70 per share (12% above its $30 IPO price).
That's a huge win for early VCs like Sequoia Capital, which led the Series A round at $0.24 per share, and Andreessen Horowitz, which led the Series B round at $2.98 per share.
But it's a loss, at least so far on paper, for investors in its last several private rounds (and even worse when compared against the S&P 500 over the same period), as Axios' Felix Salmon writes.
And that latter group also includes both Sequoia and Andreessen Horowitz, which co-led the company's Series I round at $125 per share, alongside Fidelity, T. Rowe Price, D1 Capital Partners and Broad St Ventures.
Thanks for reading Axios Pro Rata, and to copy editors Mickey Meece and Bryan McBournie! Please ask your friends, colleagues and drug evaluators to sign up.