Axios Pro Rata
December 09, 2022
🚨 Breaking: Sam Bankman-Fried this morning says he's willing to testify at a House hearing next Tuesday, after last night missing a deadline for responding to a Senate request that he testify at a similar hearing (setting up a possible subpoena.
Top of the Morning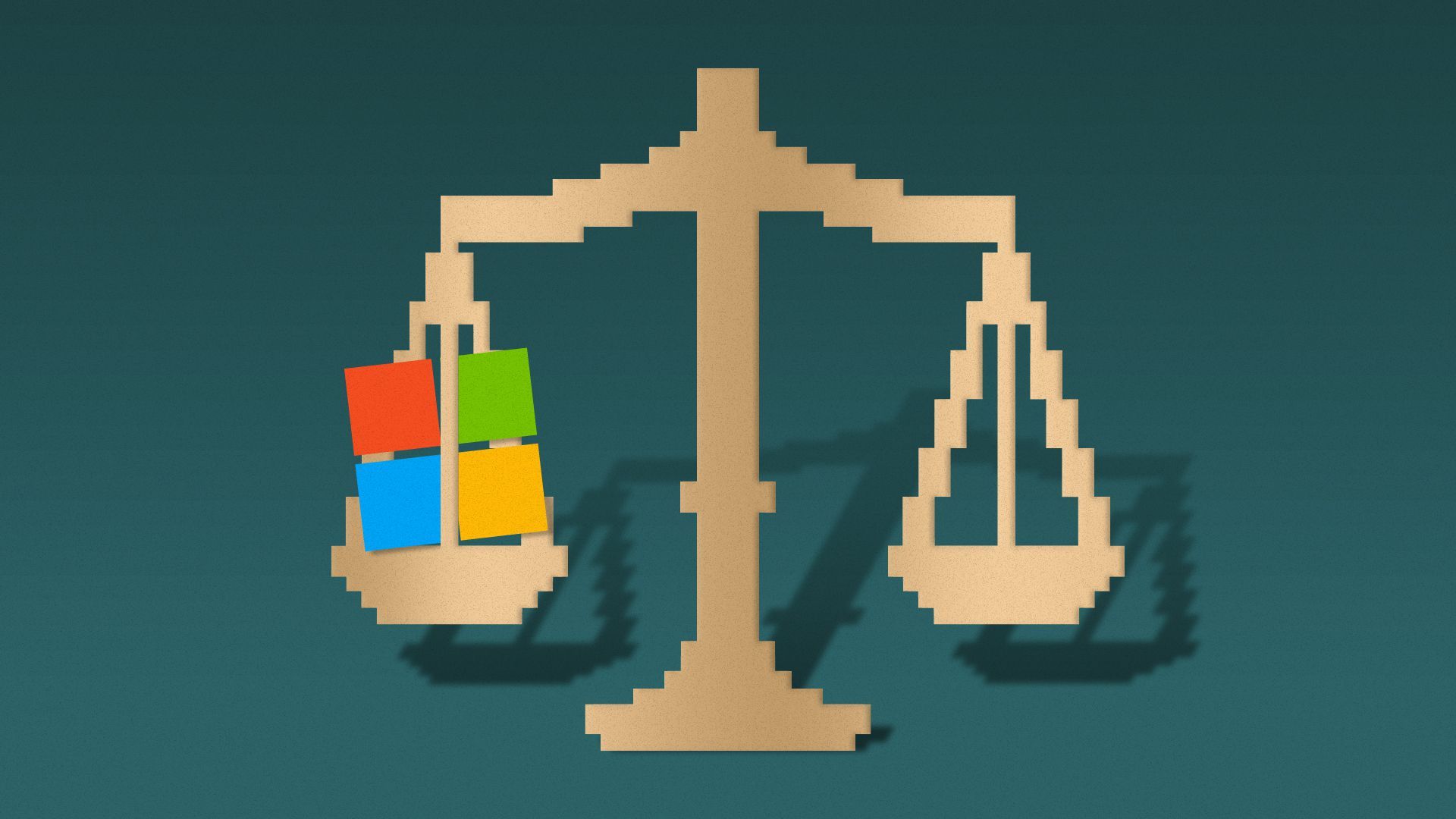 The Federal Trade Commission yesterday smacked Microsoft as hard as it could. With a feather.
Driving the news: The FTC yesterday sued to block Microsoft's $68.7 billion takeover of video game maker Activision Blizzard, arguing that competition would be harmed if the maker of Xbox owns top titles like Call of Duty and Candy Crush.
Why it matters: This is the Biden administration's highest profile legal action against a tech giant. And it's a bit surprising given that Microsoft had previously avoided D.C.'s techlash spotlight, despite having a larger market cap than Amazon, Alphabet or Facebook.
Yes, but: The FTC isn't putting its strongest foot forward.
It isn't asking for an injunction to stop Microsoft from closing the deal, likely reasoning that an ongoing European Commission investigation renders the need for an injunction obsolete. It's the same thing the FTC believed when rescinding an injunction request against Illumina's deal for Grail — a deal that Illumina then went ahead and closed anyway (although it still may be forced to pay fines and divest).
It also filed in its own administrative court rather than in federal court, which may suggest it doesn't have the strongest confidence in its own case in front of federal judges. For context, it filed in federal court and sought an injunction when trying to stop Facebook from buying VR startup Within Unlimited (that trial kicked off yesterday).
For context, the FTC also filed in administrative court against Illumina. And lost.
What to know: FTC chair Lina Khan has taken a much more expansive view of antitrust law than her predecessors, particularly when it comes to vertical mergers like Microsoft-Activision. And she's argued that it's worth pursuing longshot cases, believing they could help nudge Congress to broaden the applicable laws.
However, this strategy could easily backfire — emboldening Big Tech rather than cowing it. So far, the evidence seems to point in that direction, as this year has seen not just Microsoft/Activision, but also Alphabet buying Mandiant and Amazon agreeing to buy both One Medical and iRobot.
Look around: That European investigation is where the real antitrust action may be, and why Activision shares continue to trade well below Microsoft's $95 per share bid. For example, the EC did decide to block Illumina's deal for Grail, whereas the FTC lost its administrative court case on that merger.
The bottom line: Microsoft just got its first major U.S. antitrust challenge in more than two decades, when it ultimately prevailed but was so distracted that it allowed Google to emerge. Expect this new one to be less consequential.
The BFD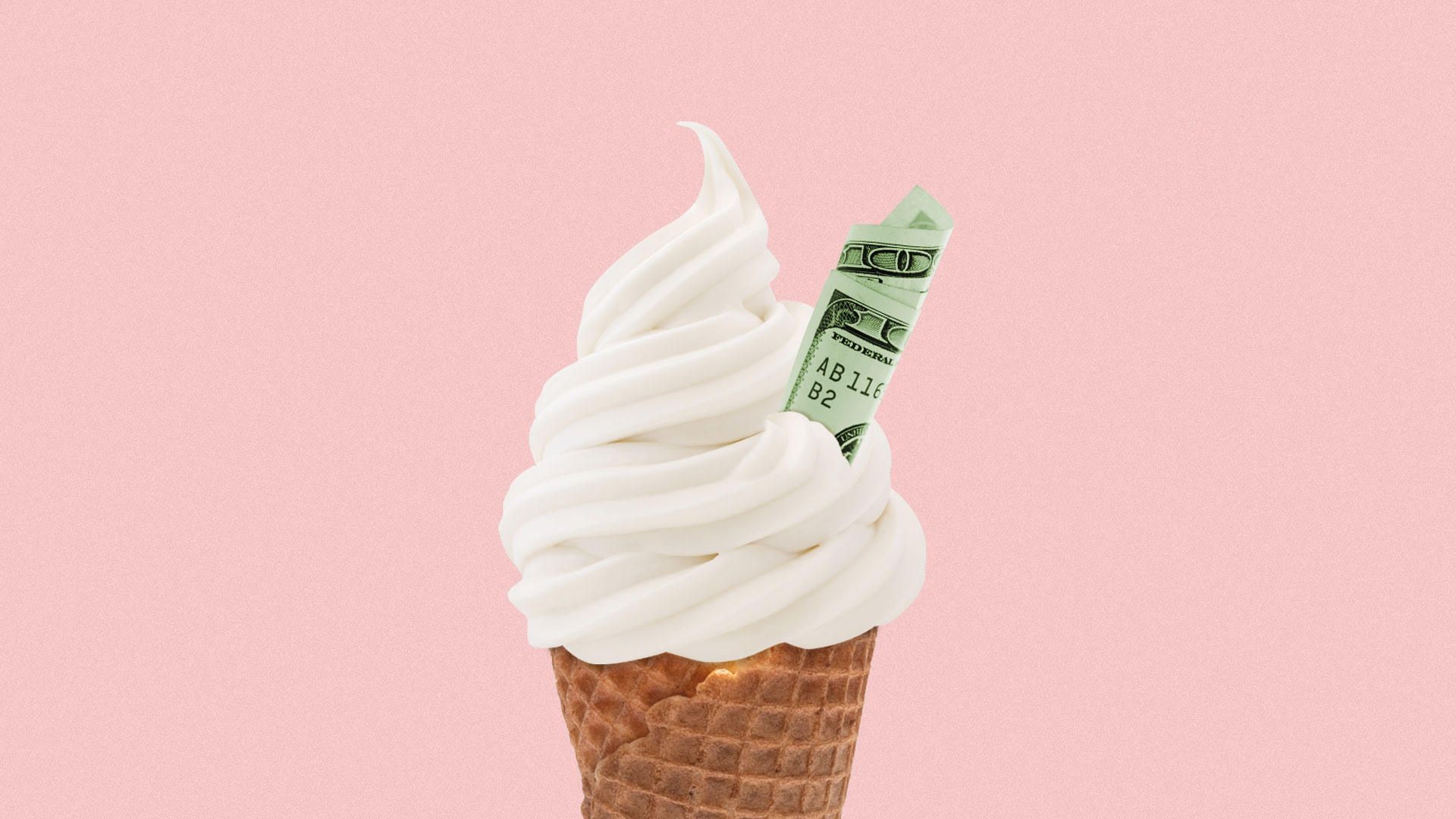 Unilever (NYSE: UL) may seek to sell a U.S. ice cream brand portfolio that could fetch up to $3 billion, per Bloomberg. Breyers and Klondike would be included, but Ben & Jerry's would not.
Why it's the BFD: Because Breyers makes the best mint chocolate chip. Oh, and also because this could be the final M&A act for Unilever CEO Alan Jope, who plans to retire at the end of next year. And maybe because there's now something of a comp, with Italian candy giant Ferrero Group this week agreeing to buy the Iowa-based maker of Blue Bunny ice cream.
The bottom line: "Unilever is the world's biggest ice cream maker. But Jope has been under pressure to prove the sugary treat can continue to thrive within a company that's focusing on improving the nutritional value of its products." — Bloomberg
Venture Capital Deals
🚑 Sonde Health, a Boston-based developer of vocal biomarker tech, raised $19.25m in Series B funding, as first reported by Axios Pro. Partners Investment led, and was joined by NEOM Investment Fund, KT Corp. and insiders PureTech Health, M Ventures, MP Healthcare Venture Management, Neoteny and Evidity Health Capital. https://axios.link/3iBxIOf
🚑 Ubie, a Japanese symptom checker app and hospital SaaS, raised $19m in new Series C funding from Sogo Medical, AAIC Investment, Japan Impact Investment, Rakuten Capital, Shoko Chukin Bank, Japan Finance Corporation and Mizuho Bank. https://axios.link/3hcWSCx
🚑 Cardiosense, a Chicago-based developer of wearables for spotting heart disease, raised $15.1m in Series A funding, as first reported by Axios Pro. https://axios.link/3PjAsMz
• Bitwave, an SF-based provider of crypto tax accounting and compliance software, raised $15m in Series A funding. Hack VC and Blockchain Capital co-led, and were joined by SignalFire, Valor Equity Partners, Arca, Pulsar Trading and Alumni Ventures Blockchain Fund. www.bitwave.io
• Syncfy, a Latin America-focused open finance platform, raised $10m in seed funding. Point72 Ventures led, and was joined by JAM Fund, Ausum Ventures, Avalancha Ventures, FJ Labs, Mantis VC and XBTO Humla Ventures. www.syncfy.com
• Uplinq, a Scottsdale, Ariz.-based provider of bookkeeping software for SMBs, raised $5.6m in seed funding. AZ-VC led, and was joined by Live Oak Ventures, Merus Capital and members of the Kuwaiti Royal Family. www.uplinq.ai
• Komi, a website builder tool for celebrities and influencers, raised $5m in seed funding led by Contour Venture Partners. https://axios.link/3UN1qgx
• Akros Technologies, a Japanese provider of asset management software, raised $2.3m from Z Venture Capital. https://axios.link/3iL835U
Private Equity Deals
• Baring Private Equity Asia canceled a deal to buy a majority stake in listed South Korean polyimide film manufacturer PI Advanced Materials for nearly $1b, due to debt financing issues. https://axios.link/3iRjaKI
🎵 Concord Music Group, a portfolio company of Wood Creek Capital Management, priced $1.8b of senior notes in what's believed to be the largest ever securitization of music rights. Apollo Global Management structured the transaction and Apollo funds led the investor syndicate. https://axios.link/3Bm7O7N
• Greenbriar Equity Group acquired Applied Aerospace Structures, a Stockton, Calif.-based provider of complex composite and metal bonded structural assemblies. www.aascworld.com
⚡ Green Rock Energy Partners acquired PSA South Hills Landfill Gas, a renewable natural gas production facility in Pennsylvania. www.greenrockep.com
• Mediawan, a French media group backed by KKR, agreed to buy a 60% stake in production company Plan B Entertainment from Brad Pitt, per CNBC. https://axios.link/3VLFLXv
• Novvia Group, an Austell, Ga.-based portfolio company of Kelso & Co., acquired Rahway, a Cranbury, N.J.-based distributor of steel drums and other rigid packaging solutions. www.rahwaysteeldrum.com
• Sun Capital Partners is in advanced talks to buy British professional services firm K3 Capital (LSE: K3C) for around £257m. https://axios.link/3iPKWHq
• WHP Global, a New York-based brand management firm backed by Oaktree Capital Management, agreed to invest a total of $260m into apparel retailer Express (NYSE: EXPR) and a separate IP joint venture the two groups are forming. https://axios.link/3Fe8RaZ
SPAC Stuff
• Banzai International, a Bainbridge Island, Wash.-based virtual event platform, agreed to go public at an implied $380m post-transaction enterprise value via 7GC & Co. Holdings, a tech-focused SPAC formed by 7GC and Hennessy Capital. https://axios.link/3uDDdPc
• Heritage Distilling, a Gig Harbor, Wash.-based craft distillery, agreed to go public via Better World Acquisition Corp. (Nasdaq: BWAC), a SPAC formed by N*GEN Partners. https://axios.link/3W1tIoP
• Intrepid Acquisition I, a SPAC led by Robert Jornayvaz III (co-founder of Intrepid Potash's predecessor company), withdrew registration for a $200m IPO. https://axios.link/3ULkvQv
Liquidity Events
• Keurig Dr Pepper (Nasdaq: KDP) agreed to buy a 30% stake in Nutrabolt, the parent company of C4 Energy drinks, for $863 million. Sellers include MidOcean Partners. https://axios.link/3VZOsxL
More M&A
• China Aircraft Leasing Group (HK: 01848) is considering asset sales that could fetch around $3b, per Bloomberg. https://axios.link/3PaWdy8
• Deutsche Bahn, a German rail operator, is seeking to launch a sale process for Schenker, its international logistics unit, per Reuters. https://axios.link/3PfraB3
• GoodLeaf Farms, a Canadian vertical farming company, raised $150m co-led by McCain Foods and Power Sustainable Lios. https://axios.link/3UBi176
It's Personnel
• James Crenshaw joined Carlyle as head of credit capital markets. He previously spent 11 years with Bank of America. https://axios.link/3FbKIC4
• Marcio Lempert joined SYN Ventures, an Israeli VC firm focused on cybersecurity, as a partner. He previously founded Red Access and was CEO of the Dualis Social Venture Fund. https://axios.link/3HicQ9c
• Yokasta Segura-Baez joined ArcLight Capital Partners as a managing director of IR and fundraising. She previously was with Capital Dynamics. https://axios.link/3hdMSsQ
• Tyler Schinto joined Presidio Ventures as a senior principal. He previously was with iCapital Network and Sumitomo Corp. of America. https://axios.link/3W5fByy
Final Numbers
✔️ Thanks for reading Axios Pro Rata, and to copy editors Bryan McBournie and Nick Aspinwall! Please ask your friends, colleagues and ice cream scoopers to sign up.