https://www.axios.com/newsletters/axios-pro-rata-2aecfe6c-e6eb-4e3a-9502-64464b879668.html?chunk=0#story0
Top of the Morning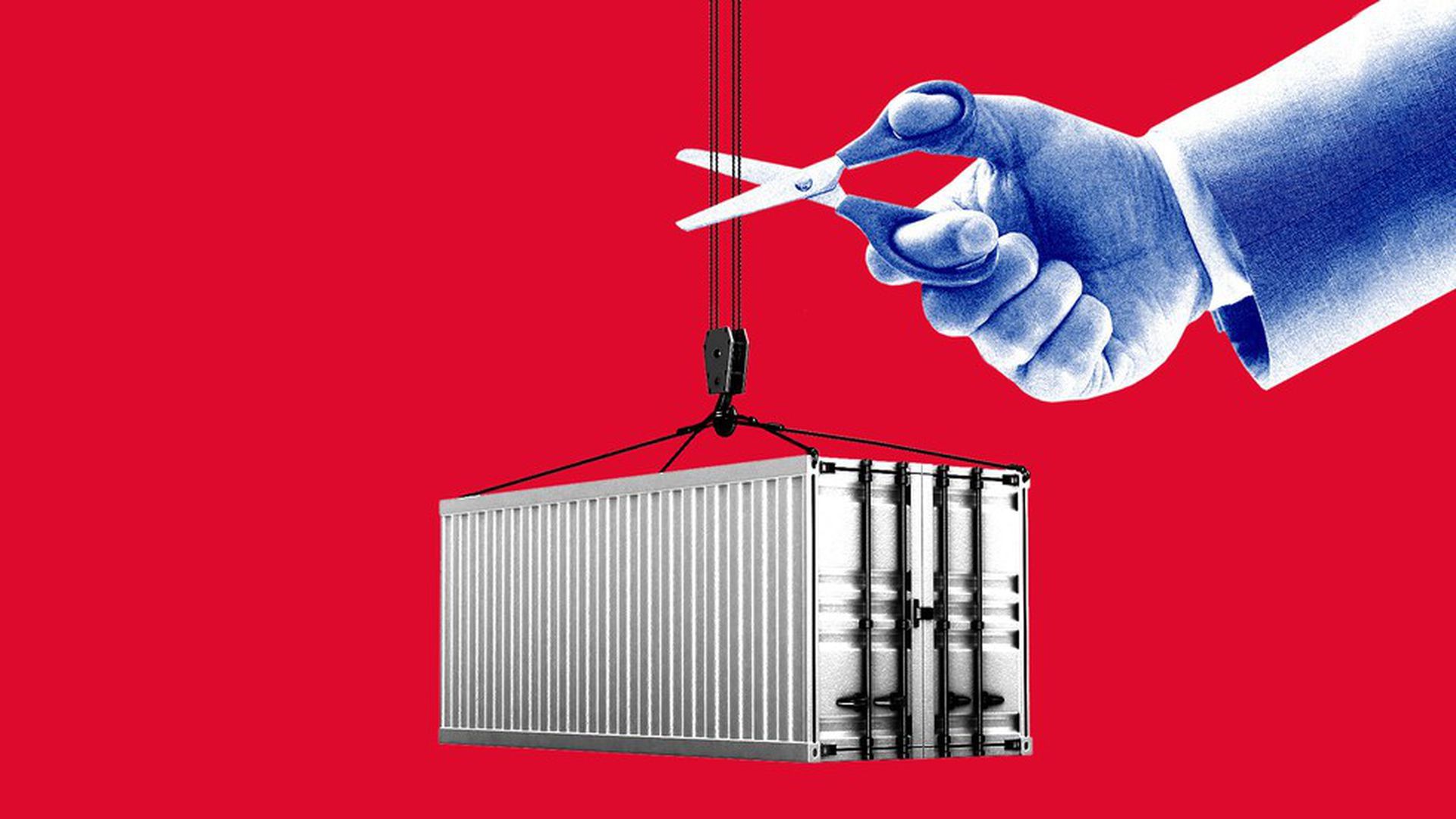 Illustration: Rebecca Zisser / Axios
President Trump's trade war enthusiasm may soon extend to Chinese investment in U.S. companies. Per Politico:
Trump told Cabinet secretaries and top advisers during a meeting at the White House last week that he wanted to soon hit China with steep tariffs and investment restrictions in response to allegations of intellectual property theft, according to three people familiar with the internal discussions.
No specific details have leaked yet, but this seemingly could curtail the trend of Chinese companies and investment firms plunging money into U.S. companies, including Silicon Valley tech startups. Just imagine if the restrictions applied to big spenders like Alibaba or Tencent, and what the retribution could be for U.S. investors who play heavily in China.
Just yesterday we wrote that Trump's decision to block Broadcom's purchase of Qualcomm was, in part, an indirect proxy in the IP protection fight to come against China.
Globalist optimist: Trump is known to change his mind on just about everything.
Protectionist optimist: Trump is now marching to the beat of his own drummer more than ever before, and that drummer thinks trade wars are good.
Not really related, but notable: China Investment Corp. has sold its remaining stake in The Blackstone Group. State-owned CIC originally agreed to buy up to 9.9% in Blackstone just weeks before the U.S. investment firm's mid-2007 IPO, and later upped its position to 12.5%. According to Reuters, CIC held around 4.5% at the end of 2017, which would have been valued at the time at around $950 million.
• Boxing: We just posted an interview with Box CEO Aaron Levie, ahead of next week's IPO for Box's kinda/sorta rival Dropbox. Topics include what surprised him in the Dropbox numbers, if investors should view the two companies as comps and what he makes of Salesforce buying into the IPO. Here's an excerpt:
"With Dropbox there's really never been a B2B that looks like this, which is partially because consumerization of the enterprise is brand new. I think it's more like if Skype had been taken public. There's probably two comps within the structure of Dropbox: One is a consumer business, like a Spotify or Netflix or Pandora. And the other is a sort of SMB-type company, maybe like Hubspot."
• Crypto calendar: Congress this morning will hold its first-ever hearing on initial coin offerings. You can stream it live on C-Span.org. Scheduled witnesses are Georgetown law professor Chris Brummer, Coinbase chief legal officer Mike Lempres, Wilson Sonsini attorney Robert Rosenblum and Coin Center research director Peter Van Valkenburgh. CoinDesk sets the stage.
• Energy reader: Why Tillerson's exit could shake the oil markets
• Surveys say: The Business Roundtable yesterday said its quarterly CEO Economic Outlook Survey — which asks about hiring, capital spend and sales expectations — reported its most optimistic outlook since being started 15 years ago.
Also, an EY survey finds that 42% of companies are planning to use at least part of their newfound tax savings on M&A activities.
• Gametime: More than 600 Pro Rata readers are participating in our March Madness Extravaganza, which kicks off tomorrow. To join:
Log into your ESPN.com account, or sign up on the ESPN.com homepage.
Go to the Tournament Challenge group page and search for the Pro Rata 2018 group (search box is about halfway down the page). Password: TheBFD
Create your bracket before the games begin tomorrow afternoon.
https://www.axios.com/newsletters/axios-pro-rata-2aecfe6c-e6eb-4e3a-9502-64464b879668.html?chunk=1#story1
The BFD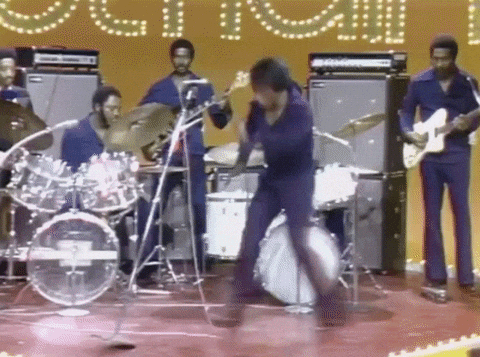 Prudential PLC (LSE: PRU) — the London-based insurer, not the U.S.-based financial services company — said that it will split off its M&G Prudential business, which focuses on the UK and Europe. As part of the move, M&G also will sell £12 billion of shareholder annuity in Rothesay Life.
Why it's the BFD: Because this reflects how some European insurers are seeking to alleviate the high costs of new solvency rules, which also have prompted M&A and split activity by such companies as Standard Life and Old Mutual.
Bottom line: "The two businesses that emerge will be distinctive -- a high-growth emerging market play and a capital-light dividend machine." Equities analyst Nicholas Hyett, via MarketWatch
https://www.axios.com/newsletters/axios-pro-rata-2aecfe6c-e6eb-4e3a-9502-64464b879668.html?chunk=2#story2
Venture Capital Deals
• Warby Parker this morning confirmed its $75 million Series E round led by T. Rowe Price, and also said that it expects to be profitable for full-year 2018.
🚑 TAE Life Sciences, a Foothill Ranch, Calif.-based developer of potential treatments for head and neck, glioblastoma multiforme cancers, has raised $40 million in Series A funding led by Artis Ventures. www.taelifesciences.com
• Outdoor Voices, a New York-based maker of workout and outdoor clothing, has raised $34 million in Series C funding led by GV. http://axios.link/T1ya
🚑 Escalier, a Dutch biotech focused on dermatologic and autoimmune diseases, has raised $19 million in Series B funding from Forbion, New Science Ventures and BioGeneration Ventures. http://axios.link/chWi
• Luminate Security, a developer of secure access solutions for hybrid cloud environments, has raised $14 million in Series A funding from U.S. Venture Partners, Aleph Venture Capital and Microsoft's ScaleUp program. www.luminatesec.com
• Wefarm, a UK-based farm-to-farm digital network for sharing information, has raised $5 million in new seed funding led by True Ventures. www.wefarm.org
• LandscapeHub, a Chicago-based startup focused on procurement processes for the nursery and landscape markets, has raised $4.4 million in seed funding. Chicago Ventures led, and was joined by Hyde Park Venture Partners and Hyde Park Angels. www.landscapehub.com
• Tech will Save Us, a British maker of "hackable" toys, has raised $4.2 million in Series A funding. Initial Capital led, and was joined by Backed VC, SaatchInvest, All Bright Unltd-inc and Leaf VC. http://axios.link/0jkm
https://www.axios.com/newsletters/axios-pro-rata-2aecfe6c-e6eb-4e3a-9502-64464b879668.html?chunk=3#story3
Private Equity Deals
• Encore Consumer Capital has acquired a minority stake in Supergoop, a San Antonio, Texas-based skincare brand focused on UV protection. www.supergoop.com
• TA Associates has acquired a majority stake in Confluence, a Pittsburgh-based provider of investment data management automation solutions. www.confluence.com
https://www.axios.com/newsletters/axios-pro-rata-2aecfe6c-e6eb-4e3a-9502-64464b879668.html?chunk=4#story4
Public Offerings
• Bridgewater Bancshares, a Bloomington, Minn.-based community lender focused on commercial real estate, raised $79 million in its IPO. It priced 6.7 million shares at $11.75 (high end of range), and will trade on the Nasdaq under ticker BWB. Sandler O'Neill and D.A. Davidson served as lead underwriters. www.bridgewaterbankmn.com
• Opes Acquisition Corp., a SPAC formed by Axis Capital Management to purchase a Mexican company, raised $100 million in its IPO by pricing 10 million shares at $10. It will trade on the Nasdaq under ticker OPESU, while EarlyBird Capital served as lead underwriter.
• Zscaler, a San Jose, Calif.-based "security-as-a-service" company, increased its IPO terms from 10 million shares at $10-$12 to 12 million shares at $13-$15. It would set its IPO terms to 10 million shares at $10-$12 per share. It would have a fully-diluted market value of around $2.07 billion, were it to price in the middle. The company reports a $35 million net loss on $126 million in revenue for 2017, and plans to trade on the Nasdaq under ticker ZS. It has raised around $180 million in VC funding, most recently at a $1 billion valuation, from firms like TPG Growth (8.8% pre-IPO stake), EMC Ventures, Dell Technologies Capital, Lightspeed Venture Partners and CapitalG. www.zscaler.com
https://www.axios.com/newsletters/axios-pro-rata-2aecfe6c-e6eb-4e3a-9502-64464b879668.html?chunk=5#story5
Liquidity Events
• KKR is considering a sale or IPO of Cognita Schools, a UK-based education group with 68 schools in eight countries, according to Bloomberg. The company could be worth around $2.8 billion, and has received interest from PE owners of both Nord Anglia Education (CPPIB and Baring PE Asia) and GEMS Education (Blackstone). http://axios.link/dh1j
https://www.axios.com/newsletters/axios-pro-rata-2aecfe6c-e6eb-4e3a-9502-64464b879668.html?chunk=6#story6
More M&A
• The Blackstone Group has acquired a passive, minority equity stake in Rockpoint Group, a Boston-based real estate investment management firm. http://axios.link/Sobo
• InterContinental Hotels Group (LSE: IHG) has agreed to acquire a 51% stake in upscale hotelier Regent Hotels and Resorts for $39 million in cash. http://axios.link/Qnyi
• Lindsell Train said it may sell its1.8% stake in Dr. Pepper Snapple (NYSE: DPS) ahead of the company's planned merger with Keurig Green Mountain. http://axios.link/0zD6
• Remington has delayed its planned Chapter 11 bankruptcy filing for a second time, now extending the deadline from today to Sunday. http://axios.link/1xJq
• Societe Generale has entered into exclusive talks to acquire the equities, markets and commodities unit of Germany's Commerzbank, per Handelsblatt. http://axios.link/47ZV
https://www.axios.com/newsletters/axios-pro-rata-2aecfe6c-e6eb-4e3a-9502-64464b879668.html?chunk=7#story7
Fundraising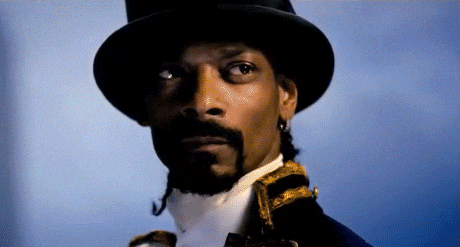 • Casa Verde Capital, the VC firm co-founded by Snoop Dogg, has closed its debut fund with $45 million in capital commitments. http://axios.link/qM3y
• Tiantu Capital, a Chinese venture firm, has partnered with Chinese fast-food chain with Zhou Hei Ya International to form a $475 million fund to invest in consumer companies. http://axios.link/Y7R7
https://www.axios.com/newsletters/axios-pro-rata-2aecfe6c-e6eb-4e3a-9502-64464b879668.html?chunk=8#story8
It's Personnel
• Kelsey Deshler has joined Carleton College as chief investment officer. She previously was global head of manager research at BlackRock. http://axios.link/RlDZ
• Julia Hawkins has joined British VC firm LocalGlobe as a partner. She previously led investments and strategy for Universal Music UK. www.localglobe.vc
• Insignia Capital Group has promoted Pradyut Shah to managing director, Julian Hinderling to principal and Nick DeTrempe to vice president. www.insigniacap.com
https://www.axios.com/newsletters/axios-pro-rata-2aecfe6c-e6eb-4e3a-9502-64464b879668.html?chunk=9#story9
Final Numbers
The latest: Broadcom this morning officially abandoned its Qualcomm pursuit, but reiterated its intention to redomicile in the U.S. Read Broadcom's full statement.