Axios Pro Rata
November 16, 2022
Top of the Morning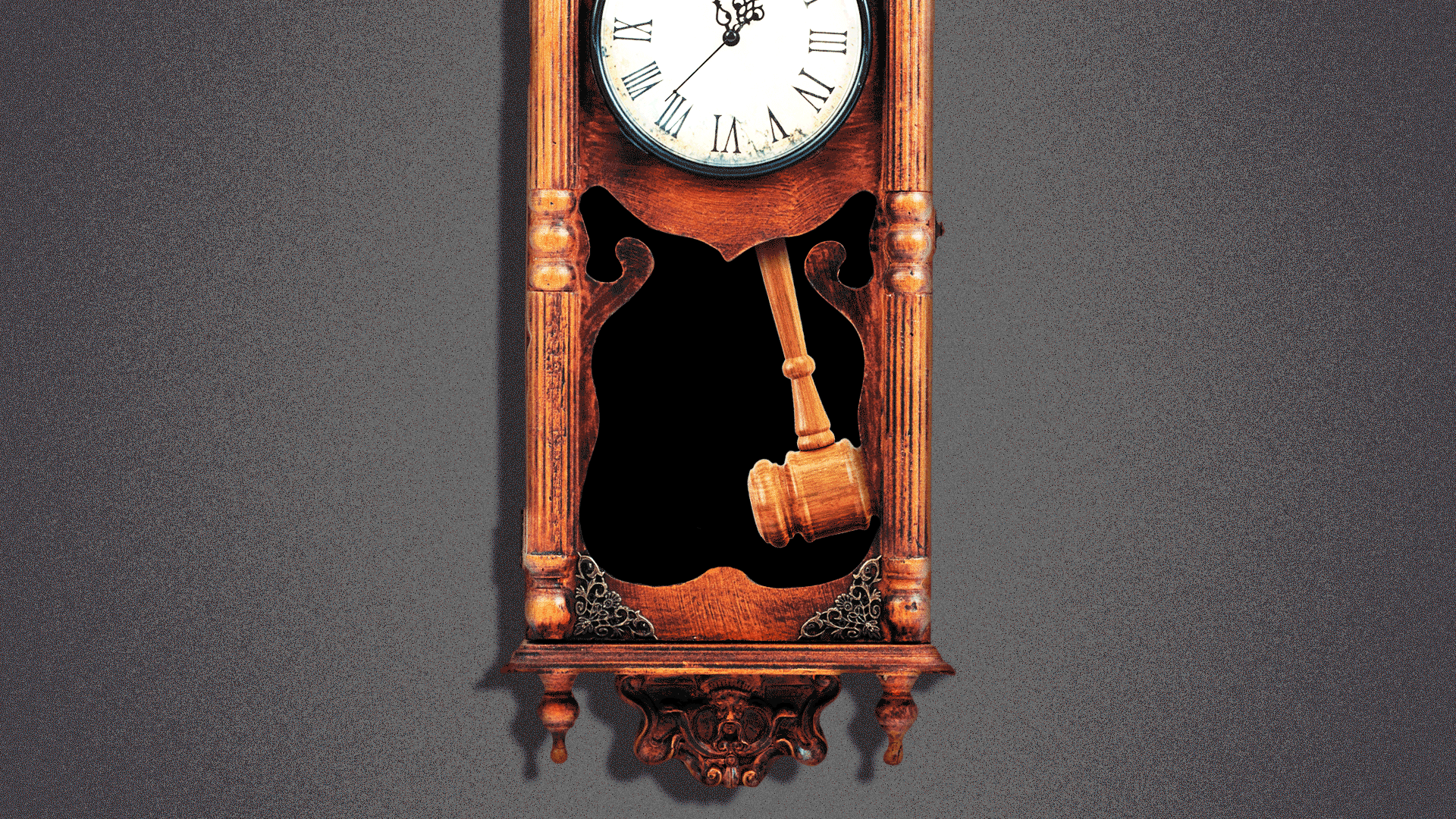 Elizabeth Holmes on Friday will learn her punishment for defrauding investors in her failed blood-testing company, Theranos.
Prosecutors want a 15-year jail sentence, per a 46-page court filing that also asks that Holmes pay full restitution.
Defense attorneys are asking for 18 months of house arrest, plus community service, per an 82-page sentencing memorandum that portrays Holmes as an unsophisticated business newbie who was unfairly maligned by media meanies.
Holmes' defense also includes dozens of letters of support from family, friends and associates. Among them: Venture capitalist Tim Draper, entrepreneur Gina Bianchini, Sen. Cory Booker (D-NJ) and the current proprietor of Buck's Restaurant in Woodside, California.
As a quick reminder, Holmes wasn't found guilty of any charges involving Theranos patients.
While we await sentencing for Holmes, some quick updates on other major court cases that we've discussed in this space:
Tom Barrack, founder of Colony Capital, earlier this month was found not guilty of acting as an unregistered foreign agent for the United Arab Emirates.
Jurors deliberated for two days, and also exonerated co-defendant Matthew Grimes, who at the time of arrest was president of a SPAC that Barrack chaired.
Leon Black, co-founder and former CEO of Apollo Global Management, filed a new lawsuit against his former mistress Guzel Ganieva, arguing that she and her attorneys conspired to "harm and humiliate him."
Black previously had sued Ganieva, fellow Apollo co-founder Josh Harris and a PR exec for conspiring to ruin his reputation, but that case was dismissed. One wrinkle to the new case is the inclusion of allegations that Ganieva was a Russian spy.
Elon Musk is expected to testify today in Delaware Chancery Court. But it has nothing to do with the Twitter deal. This is about his Tesla compensation.
Robert Smith, founder and head of Vista Equity Partners, is expected to testify for the prosecution against Carlos Kepke, an attorney who allegedly helped Smith dodge millions of dollars in taxes. The trial begins after Thanksgiving.
Smith was also expected to testify in a massive tax fraud case involving former software exec Robert Brockman, but that ended when Brockman died in early August.
The BFD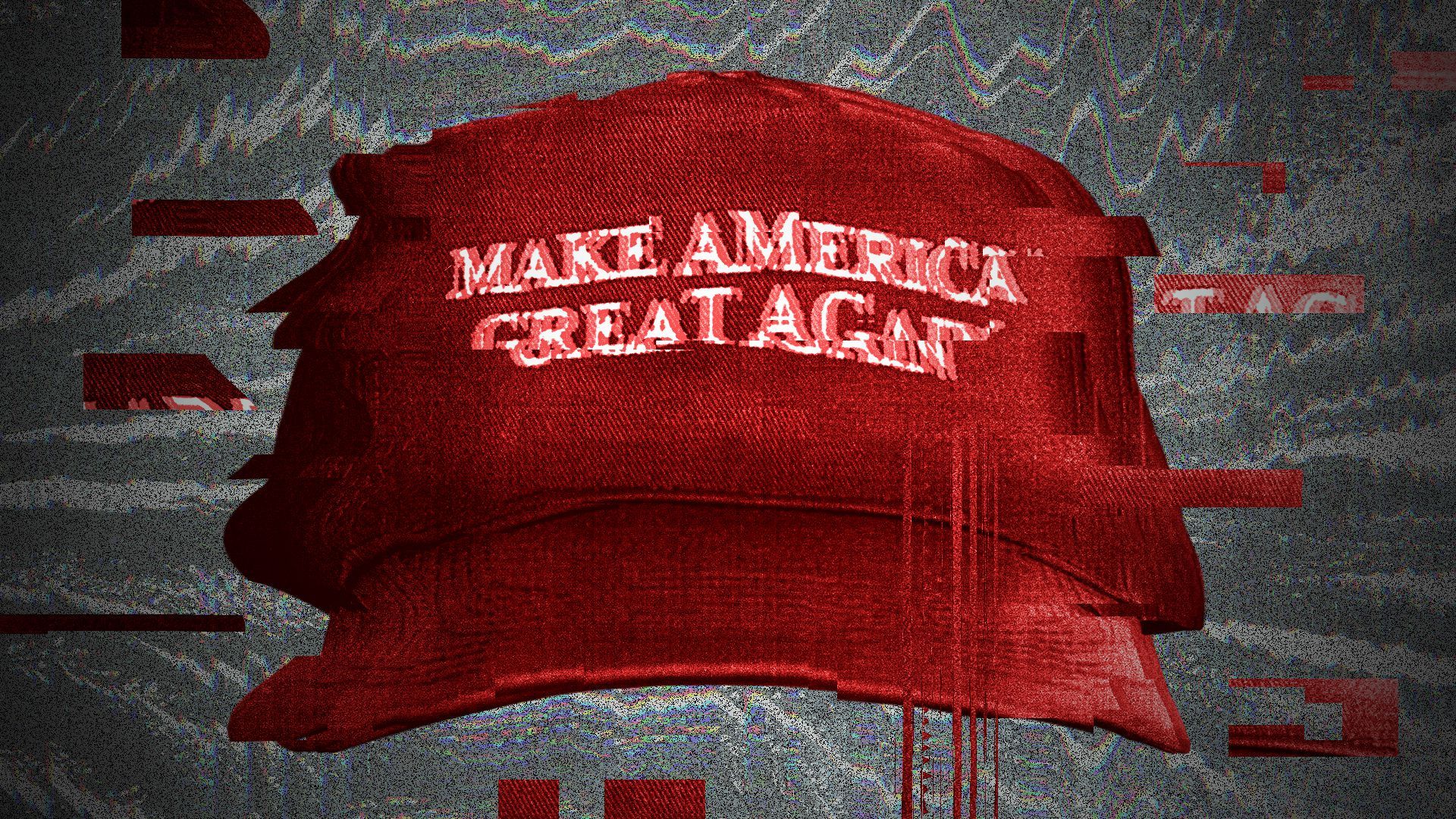 Steve Schwarzman, co-founder and CEO of Blackstone Group, tells Axios that he will not support former President Trump's 2024 campaign.
Why it's the BFD: Schwarzman was known to have had significant influence within the Trump White House, particularly on trade issues. His is the second defection of a Wall Street megadonor from Trump in as many weeks, with Citadel founder Ken Griffin previously endorsing Ron DeSantis.
What Schwarzman's saying: "America does better when its leaders are rooted in today and tomorrow, not today and yesterday. It is time for the Republican Party to turn to a new generation of leaders and I intend to support one of them in the presidential primaries."
The bottom line: Private equity still has deep ties to Trump, as both former presidential adviser Jared Kushner and former Treasury Secretary Steven Mnuchin have raised their own funds since Biden took office. Neither have yet returned a request for comment about if they plan to participate in the campaign or would return to the White House.
Venture Capital Deals
🚑 DispatchHealth, a Denver-based provider of in-home medical care, raised $330m in Series E funding. Optum Ventures led, and was joined by Adams Street Partners, Olayan Group, SVB, Pegasus Tech Ventures, Blue Shield of California and insiders Humana, Oak HC/FT, Echo Health Ventures and Questa Capital. https://axios.link/3EC37sI
• Matter Labs, an Ethereum scaling startup, raised $200m in Series C funding. Blockchain Capital and Dragonfly co-led, and were joined by LightSpeed Venture Partners, Variant and Andreessen Horowitz. https://axios.link/3EDGjc4
• Yahaha, a low-code immersive gaming platform, raised $40m in Series A+ funding. Temasek and Alibaba co-led, and were joined by 37 Interactive Entertainment, 5Y Capital, HillHouse, Coatue, ZhenFund, Bertelsmann Asia Investments, BiliBili and Xiaomi. https://axios.link/3E2lllu
• WeaveGrid, an SF-based provider of electric vehicle data software, raised $35m in Series B funding. Salesforce Ventures led, and was joined by Activate Capital, Emerson Collective, Collaborative Fund, MCJ Collective and insiders Coatue, Breakthrough Energy Ventures, Grok Ventures and The Westly Group. www.weavegrid.com
🚑 Aescape, a New York-based developer of automated massage therapy devices, raised $30m in Series A funding. Valor Siren Ventures and Valor Equity Partners co-led, and were joined by Fifth Wall, Alley Robotics Ventures and insiders Crosslink Capital, Alumni Ventures and Kevin Love. www.aescape.co
• Parallel Domain, a Palo Alto, Calif.-based provider of 3D environment generation software, raised $30m in Series B funding. March Capital led, and was joined by insiders Costanoa Ventures, Foundry Group, Calibrate Ventures and Ubiquity Ventures. www.paralleldomain.com
🥒 Pickle, a Cambridge, Mass.-based maker of truck-unloading robots, raised $26m in Series A funding from Ranpak, JS Capital, Schusterman Family Investments, Soros Capital and Catapult Ventures. https://axios.link/3Ahoe0S
• Buildkite, an Australian integration and continuous delivery platform for software developers, raised US$21m in Series B funding. OneVentures and AirTree co-led, and were joined by General Catalyst. www.buildkite.com
• Baraka, a Dubai-based commission-free investment platform, raised $20m in Series A funding. Valar Ventures led, and was joined by Knollwood. https://axios.link/3AlvRmV
• Cambridge GaN Devices, a British fabless semiconductor startup, raised $19m in Series B funding. Parkwalk Advisors and BGF co-led, and were joined by IQ Capital, CIC, Foresight Williams Technology and Martlet Capital. www.camgandevices.com
• EngFlow, a German startup that speeds up code compiling, raised $18m in Series A funding from Tiger Global, Firstminute Capital and insider Andreessen Horowitz. https://axios.link/3hDkvE5
• MadKudu, a Sunnyvale, Calif.-based lead-scoring platform, raised $18m in Series A funding. Felicis led, and was joined by BGV, Alven and Techstars. https://axios.link/3UGF5Cb
🚑 Torigen Pharma, a Farmington, Conn.-based animal health biologics company, raised $13m in Series A1 funding. Werth Family Investment Associates and Connecticut Innovations co-led, and were joined by Ironwood Capital and Advantage Capital, Emerald Development Managers, Gaingels, Kema Fund, University of Notre Dame, SoGal Ventures and the UCONN Innovation Fund. www.torigen.com
• Valcre, a San Diego-based commercial real estate appraisal platform, raised $12.7m in Series A funding. Avenue Growth Partners led, and was joined by Second Century Ventures. www.valcre.com
• Atmos, an SF-based online marketplace for custom home design and development, raised $12.5m in Series A funding. Khosla Ventures led, and was joined by insiders Bedrock, JLL Spark and YC. https://axios.link/3GjNVl5
• The Trading Pit, a Liechtenstein-based trading and asset management firm, raised €10m led by Pinorena Capital. https://axios.link/3gana88
• Freshpaint, an SF-based customer data integration startup, raised $9.5m in Series A funding led by Intel Capital. www.freshpaint.io
• TheGist, a workplace productivity AI startup, raised $7m in pre-seed funding co-led by StageOne Ventures and Aleph. www.thegist.ai
• Relay Commerce, a New York-based aggregator of e-commerce software, raised $6.25m in seed funding. Primary led, and was joined by Twelve Below, AlleyCorp, and Max. The company also secured $20m in debt from TriplePoint Capital. https://axios.link/3hL7HM7
🌎 Fennel, an ESG investing and shareholder engagement app, raised $5m from individual investors, per Axios Pro. https://axios.link/3GlXwYD
• Supernova, a design systems startup, raised $4.8m in seed funding. Wing VC led, and was joined by EQT Ventures and Kaya VC. https://axios.link/3hK0fRl
• Payload, a headless open source CMS, raised $4.7m in seed funding. Gradient Ventures led, and was joined by YC, MongoDB Ventures, SV Angel, Grand Ventures and Exceptional Capital. https://axios.link/3TJj6cy
🚑 Ayble Health, a virtual care provider for digestive diseases, raised $4.6m in seed funding co-led by Upfront Ventures and M13, per Axios Pro. https://axios.link/3TF1QVR
🚑 CalmWave, a Seattle-based AI startup focused on hospital operations, raised $4m in seed funding. Bonfire Ventures led, and was joined by Tau Ventures, A12 Incubator, Seachange Ventures and Hike Ventures. https://axios.link/3Ogmdru
• SigmaOS, a London-based browser startup focused on productivity, raised $4m in seed funding. LocalGlobe led, and was joined by YC, 7percent Ventures, Moonfire Ventures, Shine VC, TrueSight Ventures, Pioneer Fund and Venture Together. https://axios.link/3tzk2FP
• Beam, a Thai one-click payment startup, raised $2.5m in seed funding. Sequoia Capital India and Surge co-led, and were joined by Partech. https://axios.link/3Amluz7
• Impacked, a New York-based online marketplace for packaging, raised $2.5m in seed funding led by TenOneTen Ventures. https://axios.link/3tyIt6i
🌎 Volta Greentech, a Swedish algae feed additive for livestock, raised €2m from the Swedish Board of Agriculture, Vinnova and Almi Väst. https://axios.link/3Uza4QF
• Prof Jim, a Sunnyvale, Calif.-based ed-tech platform, raised $1.5m from Hannah Grey, Avalanche VC and Behind Genius Ventures. www.profjim.com
🚀 Elon Musk tweeted "false" in reply to a Bloomberg report that SpaceX is seeking to raise new funding at a $150b valuation.
Private Equity Deals
• BDT Capital Partners acquired a minority stake in Exyte, a German builder of semiconductor fabs. www.exyte.net
• Broad Sky Partners invested in Smith + Howard, an Atlanta-based tax and accounting firm. www.smith-howard.com
• Caltius Equity Partners invested in Aphix, a provider of commercial landscape services in Kentucky and Tennessee. www.aphix.com
🚑 Carlyle is considering a bid for Heritage Provider Network, an urgent care provider focused on Southern California, per Bloomberg. Axios Pro previously broke news of HPN's sale process, which could fetch more than $7b.
• CVC Capital Partners and Group Black are pursuing a joint bid to buy Vox Media, which has raised over $320m in VC funding, per Axios. https://axios.link/3X1dSMa
• Forbes Media is in exclusive talks to sell to for $800m to a consortium of investors that includes GSV Ventures and India-based SUN Group, per Axios. https://axios.link/3UU6X5C
⚡ ICG agreed to acquire Dos Grados, a renewable energy projects developer focused on Spain and Portugal. https://axios.link/3Ajnfx6
• IT Voice, a Birmingham, Ala.-based portfolio company of Baymark Partners, acquired Jaekle Group, a Macedonia, Ohio-based provider of managed IT services. www.itvoice.com
• Kelso & Co. acquired Definition 6, a digital customer experience agency with offices in Atlanta and New York. www.definition6.com
• Prospect Partners acquired Entech Computer Services, a Ft. Myers, Fla.-based managed IT and cybersecurity services provider for SMBs. www.entechus.com
• Renovus Capital agreed to acquire the legal advisory business of Chicago-based HBR Consulting. https://axios.link/3txlSHp
• Rohm (Tokyo: 6963), a Japanese chipmaker, said it may join the Japan Industrial Partners-led takeover offer for Toshiba (T:6502). https://axios.link/3X5zc30
• Peninsula Capital acquired a 40% stake in Italian beachwear e-tailer MC2 Saint Barth. https://axios.link/3TA2CU8
Public Offerings
🚑 Acrivon Therapeutics, a Watertown, Mass.-based developer of precision oncology therapies, raised $94m in its IPO. The company priced 7.6m shares at $12.50, versus plans to offer 5.9m at $16-$18. It will list on the Nasdaq (ACRV), and had raised over $120m from firms like Chione (26.7% pre-IPO stake), RA Capital Management (11%), Perceptive Advisors (9.3%), Citadel (6.9%), Wellington (6.9%) and Sands Capital (6.6%). https://axios.link/3WsaUA6
• Rhodium Enterprises, a Wilmington, Del.-based bitcoin miner, withdrew IPO registration. In September it agreed to go public via SPAC. https://axios.link/3hLDTiu
More M&A
• Estée Lauder (NYSE: EL) agreed to a $2.8b takeover of fashion label Tom Ford. BFD flashback.
• Holland Mountain, a London-based business consultancy, acquired PE Stack, a Westlake Village, Calif.-based private capital data research firm. www.pestack.com
🚑 SonderMind, a Denver-based behavioral health startup valued by VCs at over $1b, acquired Total Brain, an SF-based neuroscience company. www.sondermind.com
It's Personnel
• Faisal Choudhury (ex-Glenfarne Group) joined NOVA Infrastructure as a senior VP. The firm also added associates Michael Troy and Noah Frick. www.novainfrastructure.com
• Austin Ericson joined Star Mountain Capital as legal counsel and chief compliance officer. He previously was with H.I.G. Capital. www.starmountaincapital.com
• Shari Young Lewis joined the private funds group of Cresset Partners as a managing director. She previously was a private equity partner with Aon Investments. https://axios.link/3UHuneQ
• Russell Read, former chief investment officer of CalPERS and the Alaska Permanent Fund, joined 10X Capital as CIO. https://axios.link/3GfHZtr
Final Numbers
Today in crypto: The lending arm of crypto bank Genesis Global Trading has temporarily suspended customer withdrawals and new loan originations, citing "unprecedented market turmoil" caused by the collapse of FTX. It adds that it's exploring "all possible options."
✅ Thanks for reading Axios Pro Rata, and to copy editors Mickey Meece and Nick Aspinwall! Please ask your friends, colleagues and presidential candidates to sign up.