Axios Pro Rata
March 12, 2021
🎧 Axios Re:Cap continues its series on The Week America Changed. This afternoon's episode will feature Dr. Anthony Fauci, taking us behind the scenes of decisions like the European travel ban.
Top of the Morning
SPACs have become the favored route to Wall Street for moonshot tech companies, such as electric vehicle or spaceship companies that have yet to commercialize their electric vehicles or spaceships. But that could change if regulators close a loophole about forward-looking projections.
Driving the news: The SEC Investor Advisory Committee yesterday held a meeting on the SPAC boom, which touched on everything from record-breaking volume to historical performance to retail investor protections to why on earth I was asked to testify.
One issue that came up repeatedly was how SPAC sponsors and their target companies have safe harbor protections for forward guidance, particularly as compared to IPO issuers.
A pre-revenue company being bought via SPAC can explain its expectations for 2025 commercialization, without fears of being held liable if those expectations don't materialize.
That same company, going public via IPO, cannot.
The SEC may conclude it ain't broke so doesn't need fixing. But if it wants to even the playing field, its choices are:
Close the loophole, removing safe harbor for all "going public" companies.
Expand the safe harbor to also cover IPO candidates.
The bottom line: The SEC is playing catchup. But it does indeed plan to catch up.
Go deeper: Regulators eye the SPAC boom
The BFD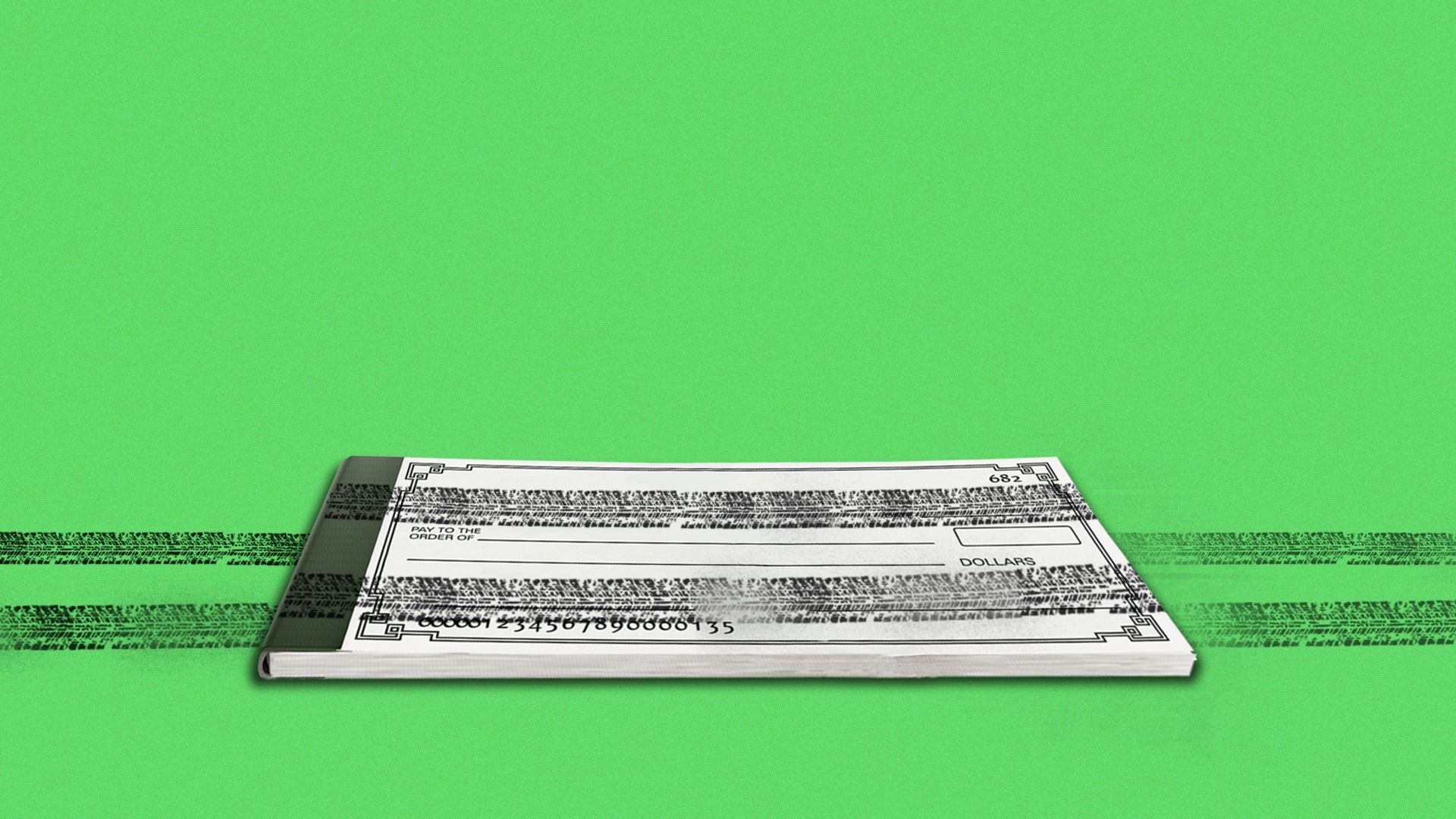 Holley Performance Products, a Kentucky-based aftermarket auto parts retailer owned by Sentinel Capital Partners, agreed to be acquired by Empower Ltd. (NYSE: EMPW), a SPAC formed by private equity firm MidOcean Partners.
Why it's the BFD: Private equity firms swap companies all the time, but it's highly unusual to see it done via SPAC. There was the 2020 case of Gores Holdings III buying PAE from Platinum Equity, but that's even more of an outlier because it was a trade between brothers (Gores is led by Alec Gores, while Platinum is led by Tom Gores).
Details: The deal gives Holley an implied valuation of $1.55 billion, including a $240 million PIPE from such investors as Wells Capital Management and Wasatch Global Investors.
The bottom line: "Founded more than 115 years ago, Holley had net sales in 2020 of about $580 million, up more than 25% from the year prior. It would be one of the few companies going public via a SPAC that has been around for decades and has existing sales. Many others pursuing SPAC mergers are tied to futuristic themes such as space travel and green energy." — Amrith Ramkumar, WSJ
Venture Capital Deals
• Epidemic Sound, a Stockholm-based marketplace for media to source background music, raised $450 million at a $1.4 billion post-money valuation from The Blackstone Group and EQT Growth. http://axios.link/3TPz
🚑 Monte Rosa Therapeutics, a Boston-based developer of precision medicines that degrade disease-causing proteins, raised $95 million in Series D funding. Avoro Capital Advisors led, and was joined by Fidelity, T. Rowe Price, BlackRock and return backers Versant Ventures, NEA, Aisling Capital, Cormorant, HBM Healthcare, GV, Amzak Health, Sixty Degree Capital, Casdin Capital and Cambridge Asset Management. www.monterosatx.com
• FalconX, a San Mateo, Calif.-based cryptocurrency trading platform, raised $50 million at a $675 million valuation from Tiger Global and B Capital Group, per Bloomberg. http://axios.link/aKmm
• Alt, a P2P marketplace for sports cards, raised $31 million in seed and Series A funding. Seven Seven Six led, and was joined by First Round Capital, Thirty Five Ventures, Addition Ventures, SV Angel, BoxGroup, Chapter One and angels like Nat Friedman and the Collison brothers. Go deeper in today's Axios Sports.
• Gather, a virtual gathering space platform, raised $26 million in Series A funding. Sequoia Capital led, and was joined by Index Ventures, YC Continuity, Jeff Weiner, Dylan Field and Kevin Hartz. http://axios.link/uUP6
• Cowbell Cyber, a Pleasanton, Calif.-based provider of cybersecurity insurance for SMEs, raised $20 million in Series A funding. Brewer Lane Ventures led, and was joined by Pivot Investment Partners, Avanta Ventures, Markel Corp. and insiders ManchesterStory, Tri-Valley Ventures and Holmes Murphy. http://axios.link/10OI
🚑 ForSight Robotics, an Israeli optical surgery robotics startup, raised $10 million in seed funding from Eclipse Ventures and Mithril Capital. http://axios.link/wAbr
🚑 Apploi, a New York-based health care staffing platform, raised $8 million. Underscore VC led, and was joined by insider Defy Partners. http://axios.link/fEXK
• Legl, a British provider of workflow SaaS to law firms, raised $7 million in Series A funding. Octopus Ventures led, and was joined by insiders Backed, Samaipata and First Round Capital. http://axios.link/m6YI
• Woflow, a San Francisco-based menu management platform, raised $3.5 million in seed funding. Craft Ventures led, and was joined by Base10 Partners, Flex Capital and Garuda Ventures. http://axios.link/QvQb
• PropSwap, a Las Vegas-based secondary marketplace for sports bets, raised $2 million from Fama Ventures and individual angels. www.propswap.com
Private Equity Deals
⛽ Apollo Global Management offered to buy Aegion (Nasdaq: AEGN), a pipeline services company that agreed last month to be acquired by New Mountain Capital for $963 million, per Bloomberg. No specifics on price, but Apollo is said to have offered more than New Mountain's $26 per share, but less than $30. http://axios.link/PEBv
🚑 Charterhouse Capital Partners said it's in exclusive talks to sell French OTC drugmaker Cooper to CVC Capital Partners and Avista Capital Partners, with earlier reports suggesting a €2.2 billion price tag.
• CVC Capital Partners agreed to pay up to £365 million for around a 14% stake in the Six Nations rugby tournament. http://axios.link/F2bj
• Thomas H. Lee Partners acquired a majority stake in AbacusNext, a San Diego-based provider of SaaS for legal, accounting and compliance-focused professionals, from PSG. www.abacusnext.com
Public Offerings
• JOANN Stores, a fabric and crafting retailer owned by Leonard Green & Partners, raised $131 million in its IPO. It priced at $10 per share, well below its $15–$17 offering range, and will list on the Nasdaq (JOAN). http://axios.link/kFOT
🚑 Longboard Pharma, a San Diego-based drugmaker focused on neurological diseases, raised $80 million in its IPO. It priced at $16 per share (high end of range) and will list on the Nasdaq (LBPH). It was formed by Arena Pharmaceuticals (Nasdaq: ARNA) in January 2020. http://axios.link/iOJY
SPAC Stuff
• BCC Investment, a SPAC formed by Bain Capital Credit, filed for a $300 million IPO. http://axios.link/eLED
• Catalyst Partners Acquisition, an enterprise software SPAC formed by General Catalyst, filed for a $400 million IPO. http://axios.link/hOKb
• C&W Acquisition, the fifth real estate SPAC formed by Cushman & Wakefield, filed for a $250 million IPO. http://axios.link/ge8g
• SEP Growth Holdings, a tech SPAC formed by Sumeru Equity Partners, filed for a $250 million IPO. http://axios.link/IKbI
• Sizzle Acquisition, a restaurant and hospitality SPAC, filed for a $125 million IPO. http://axios.link/tZf4
• SPGL Acquisition, a semiconductor SPAC formed by Gaas Labs, filed for a $250 million IPO. http://axios.link/qfp8
• Valor Latitude Acquisition, a Latin America tech SPAC formed by Latitude Capital Group, filed for a $200 million IPO. http://axios.link/9c5S
Liquidity Events
🚑 Ani Pharma (Nasdaq: ANIP) agreed to buy Novitium Pharma, an East Windsor, N.J.-based generic drugmaker, for $163.5 million in cash and stock. Sellers would include Bourne Partners. http://axios.link/eZfP
• Bentley Systems (Nasdaq: BSY) agreed to buy Seequent, a New Zealand-based provider of geological and geophysical modeling software, from Accel-KKR for US$1.05 billion in cash and stock. http://axios.link/yLad
• CVC Capital Partners is restarting the sale process for Sweden's AR Packaging, which could fetch more than €1.3 billion, per Bloomberg. http://axios.link/93mt
🚑 Takeda (Tokyo: 4502) exercised an option to buy Maverick Therapeutics, a Brisbane, Calif.-based developer of a T-cell engager platform, for up to $525 million. Sellers include MPM Capital. http://axios.link/5kjO
More M&A
• Japan Post Holdings (Tokyo: 6178) agreed to buy an 8.32% stake in Japanese ecommerce company Rakuten (T: 4755). http://axios.link/MGQg
• JD.com (Nasdaq: JD) is in talks to buy all or a stake in Shanghai-listed Sinolink Securities for at least $1.5 billion, per Reuters. http://axios.link/fufA
Fundraising
• The Blackstone Group is targeting $4 billion for its fourth Tactical Opportunities fund, which mostly invests in assets that usually fall outside the scope of other Blackstone funds. http://axios.link/TRZq
• BrandProject, a Toronto-based VC firm focused on consumer brands, raised C$54 million for its debut fund. www.,brandproject.com
• High Alpha Capital, an Indianapolis-based VC firm, raised $110 million for a new fund. http://axios.link/vTYV
• KKR is targeting $12 billion for its fourth global infrastructure fund, per Reuters. http://axios.link/TpFo
• Openspace Ventures, a Southeast Asia-focused VC firm backed by Temasek, raised $200 million for its third fund. http://axios.link/df0o
• PAI Partners raised €920 million for its debut midmarket fund. http://axios.link/zmV8
It's Personnel
⚡ Alfredo Marti and Carl Williams, co-heads of power investing at Riverstone Holdings, are leaving to form their own renewable energy-focused firm, per Bloomberg. Joining them will be Riverstone partners Chris Hunt and Ken Ryan. http://axios.link/IucB
• Dinesh Paliwal, former CEO of Harman International, joined KKR as a partner focused on private equity investments. www.kkr.com
Final Numbers
Cleantech window: VC firm Energy Impact Partners created a stock performance index that tracks companies spanning a wide range of climate-friendly tech, not just narrow verticals, Axios' Ben Geman writes.
The bottom line: They're crushing the broader market.
✅ Thanks for reading Axios Pro Rata! Please ask your friends, colleagues and SPAC prognosticators to sign up.