Axios Pro Rata
December 06, 2022
Top of the Morning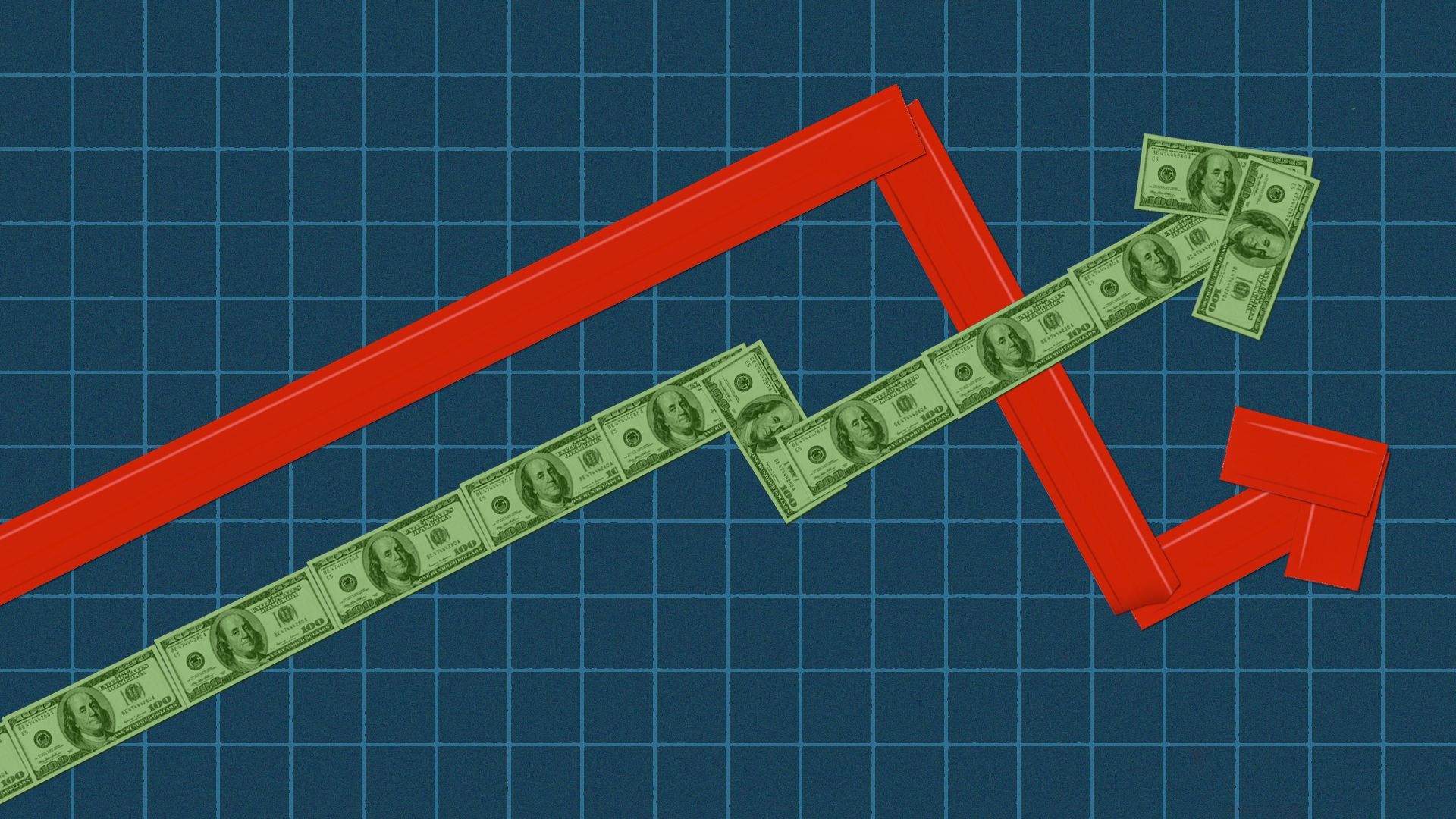 Jennifer Choi yesterday was named permanent CEO of the Institutional Limited Partners Association (ILPA), a trade group representing around 600 institutions that manage over $2 trillion in assets.
Why it matters: Choi, who had been acting CEO since June, now leads the only organization dedicated to foundational investors in alternative assets like venture capital and private equity. The endowments and pension funds and charitable foundations that pay their 2-and-20 in exchange for outsized returns (or so the theory goes).
So I asked Choi about ILPA's top priorities for the coming year:
1. Regulation. ILPA is pleased with a series of transparency and standardization proposals from the SEC, but has a big nit with part of the private fund advisers rule proposed in February.
Specifically, the group opposes a provision that would prohibit certain types of side letters, and require general partners to disclose any preferential LP treatments to all current and prospective investors on a rolling basis and annually.
Choi argues that side letters are essential to certain LPs, which might be unable to otherwise invest. For example, a carveout for cannabis investments or an LPAC seat requirement. Moreover, the rolling basis disclosures could create time and cost burdens that either would be passed onto LPs or simply dissuade GPs from providing any sorts of side letters. ILPA, she says, prefers requiring a "most favored nation" process that it believes could meet the same disclosure goals.
Separately, ILPA also is asking the SEC to extend new quarterly fee and expense reporting requirements from the fund-level to the LP level upon request.
2. Structure: Alignment of interest between GPs and LPs has strengthened significantly over the past decade, but Choi says that the alt asset market's growth and innovation (e.g., private credit) has created new challenges in determining industry standard fund structures.
"You can have victories in some parts of the market but see zero movement or alignment in other parts," she explains.
One solution, she argues, is encouraging the return of in-person annual LP meetings. Particularly at this fraught moment, with LPs trying to better understand the status of the monies already invested.
3. ESG: Choi acknowledges that ESG means different things to different members, and that the "G" is rarely considered, but says ILPA must work to help LPs better reconcile their own commitments with those of their GPs.
The BFD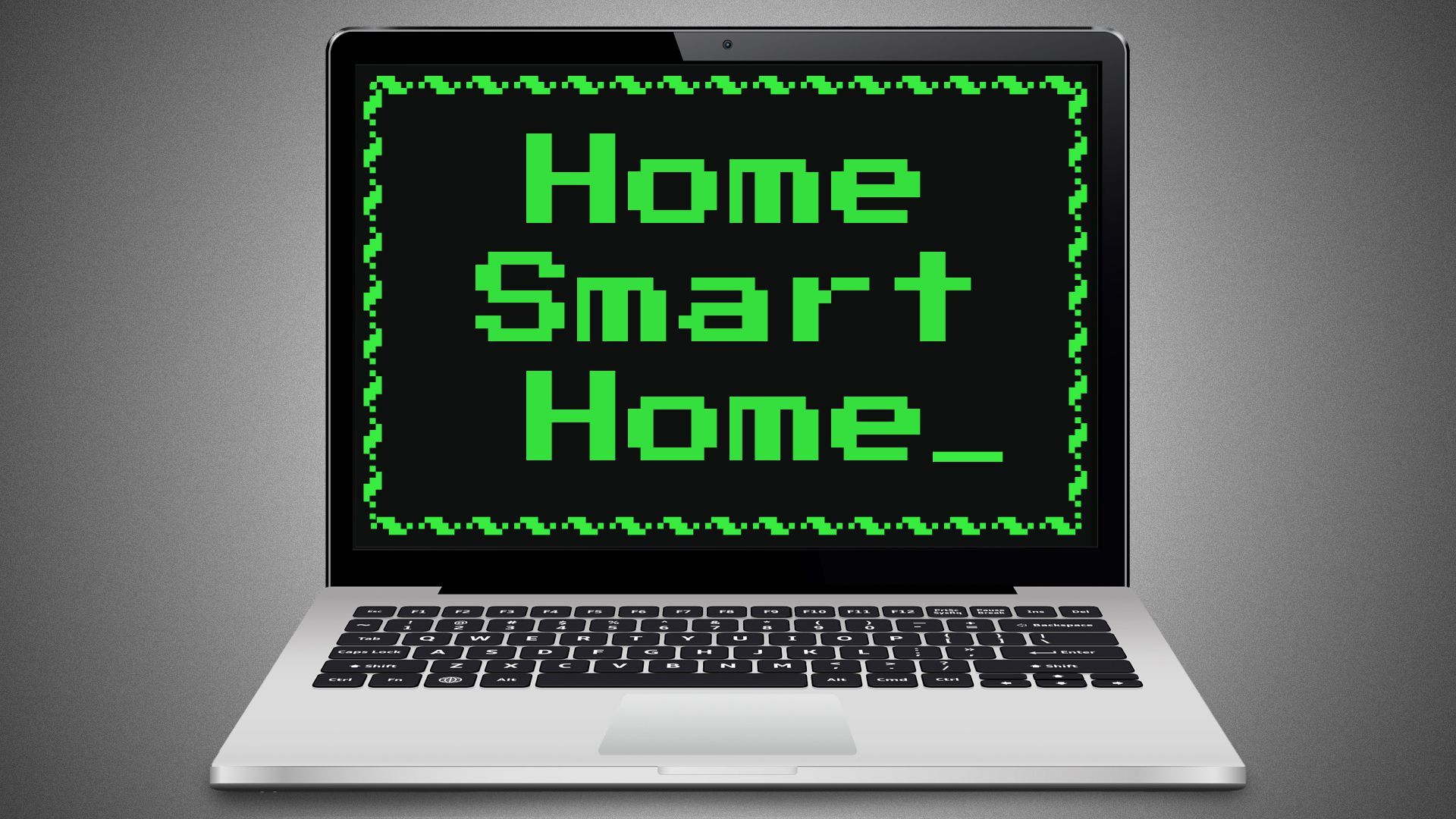 NRG Energy (NYSE: NRG) agreed to buy Vivint Smart Home (NYSE: VVNT), a Provo, Utah-based home security and automation company, for $2.8 billion.
Why it's the BFD: This is a big boomerang for the SPAC market, which yesterday was stung by a pair of large deal terminations (Circle and Footprint).
Vivint was a Blackstone-backed business taken public by a Fortress Investment Group SPAC in 2020, and its exit comes on the same morning as three new SPAC merger announcements at a combined pre-money equity value of $2.7 billion.
Details: NRG will pay $12 per share in cash, representing a 33.5% premium to yesterday's closing price for Vivint shares and a bump to the baseline $10 SPAC price. NRG also will assume $2.4 billion in debt.
The bottom line: "The Vivint Smart Home acquisition fits within NRG's years-long effort to reduce its reliance on power generation for revenue, and to expand into the retail energy and consumer markets. But even as the company seeks to burnish its sustainability cred, it still owns sizable stakes in fossil fuel-fired generation, including coal." — Alan Neuhauser, Axios
Venture Capital Deals
• Oda, a Norwegian grocery delivery firm, raised around $151m at a $353m valuation (down from $900m in April 2021) from Kinnevik, Verdane and Summa Equity. Prior lead investor SoftBank didn't participate. https://axios.link/3Y29VHp
🚀 Slingshot Aerospace, an El Segundo, Calif.-based space data analytics startup, raised $41m in Series A2 funding. Sway Ventures led, and was joined by C16 Ventures, ATX Venture Partners, Lockheed Martin Ventures, Valor Equity Partners and Draper Associates. https://axios.link/3UBEtx5
• NeuReality, an Israeli maker of AI accelerator chips, raised $35m in Series A funding from Samsung Ventures, Cardumen Capital, Varana Capital, OurCrowd, XT Hi-Tech, SK Hynix, Cleveland Avenue, Korean Investment Partners, StoneBridge and Glory Ventures. https://axios.link/3iIJnet
🚑 Vaxxas, an Australian vaccine developer, raised A$34m co-led by insiders OneVentures and UniQuest. www.vaxxas.com
• Chattermill, a London-based customer experience analytics startup, raised $26m in Series B funding. Beringea led, and was joined by Runa Capital, DN Capital, Ventech, Btov, SVB and Blossom Street Ventures. https://axios.link/3FvCk1B
• Osome, a Singapore-based financial administration platform, raised $25m in Series B funding from Illuminate Financial, AFG Partners and Winter Capital. https://axios.link/3VXOXHR
• Expeto, a Canadian private mobile network management startup, raised US$13m in Series B funding. Sorenson Capital led, and was joined by 5G Open Innovation Lab, Samsung Next and Mistral Venture Partners. https://axios.link/3gXFim9
• Carputty, an Atlanta-based fintech focused on auto financing, raised $12.3m in Series A funding co-led by Fontanalis Partners and TTV Capital. www.carputty.com
• Prophia, a platform that extracts data from commercial real estate contracts, raised $10.2m in Series A funding. Cercano Management led, and was joined by SignalFire and Spear Street Capital. https://axios.link/3iDTgKp
• Cacheflow, a Los Altos, Calif.-based embedded finance startup focused on closing software sales, raised $10m from GV and GGV Capital. https://axios.link/3uu9aJS
• Rezonate, a cloud identity protection startup with offices in Boston and Israel, raised $8.7m in seed funding. Flybridge and State of Mind Ventures co-led, and were joined by toDay Ventures and Merlin Ventures. https://axios.link/3HaSX3T
• Pylon, an embedded mortgage-as-a-service infrastructure startup, raised $8.5m in seed funding. Conversion Capital led, and was joined by Peter Thiel, QED Investors and Fifth Wall. www.pylonlending.com
• Axiom, an Israeli identity and access management automation startup, raised $7m in seed funding led by S Capital. https://axios.link/3F9I6V2
• Onomotion, a German developer of cargo e-bikes, raised €6m in Series A equity funding from Prozea Ventures and the European Innovation Council. It also secured €15m in debt. https://axios.link/3P6f65h
• Treble, an Icelandic sound simulation startup, raised €5.5m in seed funding. Frumtak Ventures led, and was joined by NOVA. www.treble.tech
• Operative Intelligence, an Australian provider of customer analytics software, raised US$3.5m in seed funding. Bonfire Ventures led, and was joined by Wonder Ventures. www.operativeintelligence.com
• SION, an Oceanport, N.J.-based SaaS for managing travel adviser commission payments, raised $3.2m in seed funding. TIA Ventures led, and was joined by SmartFlyer and Virtuoso. www.sioncentral.com
• Balance Theory, a Columbia, Md.-based cybersecurity collaborative workspace provider, raised $3m in seed funding led by DataTribe. https://axios.link/3P1Rn66
• Puck, the newsletter-focused publisher, is seeking to raise between $15m and $20m in Series B funding, per The New Yorker. https://axios.link/3iEGtqM
Private Equity Deals
• Aligned, a Plano, Texas-based data center operator owned by Macquarie Group, is in talks to buy Brazilian rival Odata for around $1.8b (including debt), per Bloomberg. https://axios.link/3uvJLj4
🚑 Align Capital Partners invested in Premier Biotech, a Minneapolis-based provider of drugs of abuse screening and reporting. www.premierbiotech.com
• EQT and Macquarie Group are among those considering offers for Morgan Stanley's 40% stake in German wind park developer PNE, per Bloomberg. https://axios.link/3F4z77O
• Investcorp acquired a majority stake in CrossCountry, a McLean, Va.-based business advisory firm. PSP Investments co-invested, while existing backer RLH Equity Partners retains a stake. www.crosscountry-consulting.com
• Legence, a San Jose, Calif.-based ESG consultant backed by Blackstone, acquired rival Lord Green. https://axios.link/3utKjWz
• Second Nature Brands, a Madison Heights, Wis.-based portfolio company of CapVest Partners, acquired Brownie Brittle, a West Palm Beach, Fla.-based bakery serving restaurants and theme parks, from Encore Consumer Capital. www.secondnaturebrands.com
• Silversmith Capital Partners acquired a majority stake in Proven Optics, a Columbus, Ohio-based provider of financial management software focused on complex IT budgets. www.provenoptics.com
• Stark Group, a portfolio company of CVC Capital Partners, is in talks to buy British building materials firm Jewson from Cie. de Saint-Gobain, per Bloomberg. https://axios.link/3uw9RSI
SPAC Stuff
• Footprint, a Gilbert, Ariz.-based material sciences company focused on eliminating single-use plastics, and Gores Holdings VIII (Nasdaq: GIIX) mutually terminated a merger agreement that was signed last December with an implied $1.6b valuation.
• Infrared Cameras, a Beaumont, Texas-based provider of thermal imaging solutions, agreed to go public at an implied $100m pre-money valuation via SportsMap Tech Acquisition Corp. (Nasdaq: SMAP), a SPAC formed by the founder of Gow Media. https://axios.link/3uu8C6U
⚡ Tigo Energy, a Campbell, Calif.-based provider of solar and energy storage solutions, agreed to go public at an implied $600m pre-money equity value via Roth CH Acquisition IV Co. (Nasdaq: ROCG). https://axios.link/3urIBEW
⚡ X Energy Reactor Co., a Rockville, Md.-based developer of small modular nuclear reactors, agreed to go public at an implied $2b pre-money equity value via Ares Acquisition Corp. (NYSE: AAC), a SPAC formed by Ares Management. X Energy backers include Dow, Curtiss-Wright Corp., Vincere Capital, Alumni Ventures and IBX. https://axios.link/3iId1jW
More M&A
• Bowman Consulting Group (Nasdaq: BWMN) acquired H2H Geoscience Engineering, a Troy, N.Y.-based professional services firm focused on the aggregate, cement and industrial minerals industries. https://axios.link/3Ha3s7q
• Galaxy Digital agreed to acquire self-custody platform GK8 from bankrupt crypto lender Celsius Network. https://axios.link/3up3zVi
• Grupo Mexico is in "advanced talks" to buy Citigroup's (NYSE: C) Banamex unit, per Bloomberg. https://axios.link/3Ft0o51
• Kroger (NYSE: KR) said it received a Federal Trade Commission request for more information on its proposed $25b takeover of rival grocer Albertsons (NYSE: ACI). https://axios.link/3h4cyIh
• SKF, a Swedish industrials group, is considering a sale of its aerospace unit after receiving pressure from Cevian Capital, per Bloomberg. https://axios.link/3F8LNdx
Fundraising
• AlbaCore Capital Group of London raised €2.2b for its third direct lending fund. https://axios.link/3Bfdf8r
🌎 Jenson Funding Partners, a British VC firm, launched a £60m fund for startups focused on the energy transition to net-zero carbon emissions. www.jensonfundingpartners.com
• One Peak, a London-based growth equity firm focused on B2B companies, raised $1b for its third fund. https://axios.link/3uxUk4Q
It's Personnel
• Andrew Eckert joined Permira as a senior adviser focused on health tech investments. He previously was CEO of Zelis, and serves on the board of Becton Dickinson & Co. www.permira.com
• Brian Quintenz, a former CFTC commissioner under Presidents Obama and Trump, joined a16z Crypto as head of policy. www.a16zcrypto.com
• Rodger Yuan joined Angeles Equity Partners as a VP of operations. He previously was with McKinsey & Co. www.angelesequity.com
• Evercore is promoting George Ibrahim to head of equity syndication, succeeding Jay Chandler, per Bloomberg. https://axios.link/3VzeEz1
• SVB Financial Group named Erin Platts as president of SVB Private and David Sabow is joining as CEO of Silicon Valley Bank UK and head of EMEA. www.svb.com
Final Numbers
Salesforce (NYSE: CRM) shares fell 6.2% yesterday, following news that Stewart Butterfield will exit as CEO of Slack early next month (alongside two other top Slack execs). The stock is off more than 16% for the week, as Butterfield's announcement came just days after Salesforce co-CEO Bret Taylor also tendered his resignation.
Slack, which was acquired by Salesforce for $28 billion in July 2021, will be led going forward by longtime Salesforce exec Lidiane Jones.
Butterfield, in an internal note to employees, said his departure had been in the works for some time, and was unrelated to Taylor.
Why it matters: Taylor was viewed as a driving force behind big-money acquisitions at Salesforce, and the person who helped convince large target companies that they could be successfully integrated without losing their independent brands.
Slack was the largest of those deals, with Butterfield serving as a de facto M&A evangelist for Salesforce after having been loudly disappointed with how a prior acquisition had worked out (Flickr/Yahoo).
✅ Thanks for reading Axios Pro Rata, and to copy editors Bryan McBournie and Nick Aspinwall! Please ask your friends, colleagues and smart home installers to sign up.