Axios Pro Rata
October 03, 2022
Top of the Morning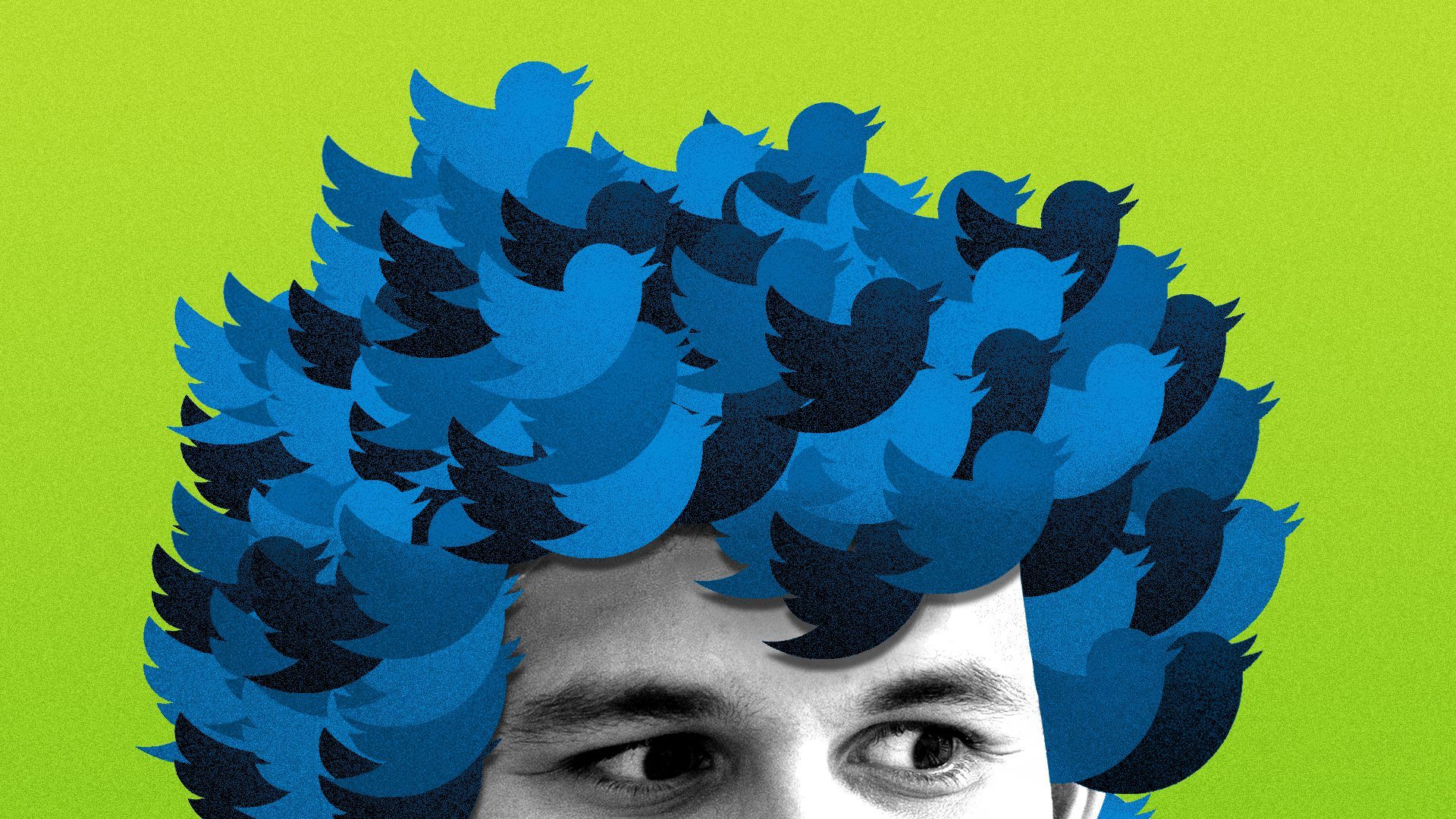 Crypto billionaire Sam Bankman-Fried backed off helping Elon Musk acquire Twitter, after a phone call with the Tesla and SpaceX founder, Axios' Lucinda Shen reports.
Why it matters: The call, previously unreported, is a missing link to last week's court filing, in which Musk's text messages suggested that he had brushed off Bankman-Fried's interest.
What's in the court docs: In late March, Musk received texts from William MacAskill, an adviser to Bankman-Fried's philanthropic fund, encouraging Musk to meet with the FTX CEO. Soon, there were similar messages from Morgan Stanley tech banker Michael Grimes.
Bankman-Fried said investing between $1 billion and $3 billion would "be easy," and that be "could do" up to $8 billion without securing outside financing, MacAskill wrote in a message to Musk.
Grimes told Musk that Bankman-Fried had put $5 billion in writing, but verbally suggested an investment up to $10 billion.
Grimes added that the deal could be sealed with just a one-hour meeting, and that Bankman-Fried had offered to "do the engineering for social media blockchain integration," were Musk interested (he wasn't, per a thumbs-down reply).
What's not in the court docs: Bankman-Fried and Musk spoke via phone following the intros. Afterward, the crypto billionaire told Musk that he was no longer interested in participating on the Twitter deal.
The text messages disclosed in the court filing do not include any messages from Bankman-Fried to Musk in this time period. They do, however, include one from Musk to Bankman-Fried, asking: "Sorry, who is sending this message?"
It's unclear if Musk was truly confused, or if he was trying to shade Bankman-Fried for bailing on the investment.
Of note: Bankman-Fried holds a small stake in Twitter, a source with knowledge of the matter tells Lucinda.
He is said to have expressed interest in rolling those shares into the merger, although that was before Musk and Twitter began suing one another.
The bottom line: MacAskill's first message to Musk noted that Bankman-Fried "has for a while been potentially interested in purchasing [Twitter] and then making it better for the world."
Were Musk to not end up buying the company, either via a court victory or via a settlement to that effect, Bankman-Fried may again have interest. The odds are said to be remote, but not zero.
The BFD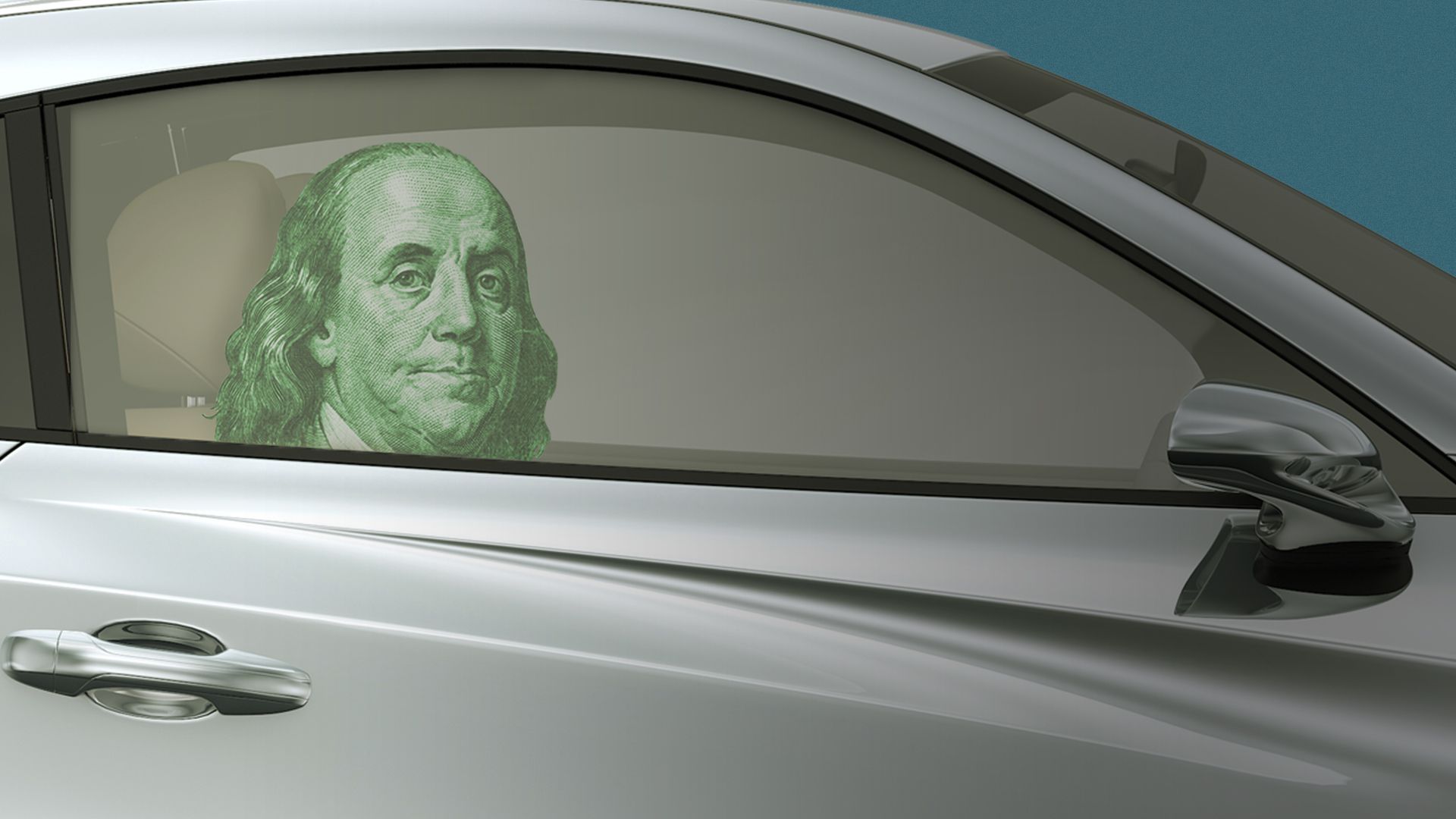 MobileEye, an Israeli maker of computer vision products for driver assistance and self-driving, filed for an IPO on the Nasdaq.
Why it's the BFD: This could be the year's largest IPO, topping Corebridge and TPG, with Renaissance Capital estimating up to $2.5 billion in proceeds.
Details: MobileEye first went public in 2014, before being acquired by Intel three years later for $15.3 billion. It reports a $75 million net loss on $1.39 billion of revenue for 2021, whereas it reported $108 million of net income on $358 million in revenue for its last full year in the public markets (2016).
The bottom line: "Mobileye is known for its EyeQ system-on-a-chip (SoC), which serves as the 'brain' for Mobileye's driver-assist and self-driving technology. Mobileye also uses a data crowdsourcing program — called Road Experience Management (REM) — to build out a 3D map using real-time data from vehicles equipped with Mobileye's technology." — Emma Roth, The Verge
Venture Capital Deals
• ShopBack, a Singapore-based e-c0mmerce rewards app, raised $80m in new Series F funding led by a fund affiliated with existing investor Temasek. https://axios.link/3C5YvZ1
• Tally, an SF-based debt payoff platform, raised $80m in Series D funding. Sway Ventures led, and was joined by Menora Mivtachim and insiders Kleiner Perkins, Andreessen Horowitz, Shasta Ventures and Cowboy Ventures. https://axios.link/3fD2cOw
⚡ Loop, an EV charging station startup, raised $40m in Series A funding (plus $20m in debt). Fifth Wall and Agility Ventures co-led the equity tranche. https://axios.link/3C53wkB
• Immerok, a German real-time data processing platform, raised $17m in seed funding from CUSP Capital, 468 Capital, Cortical Ventures and Essence VC. https://axios.link/3Csu6pr
🚑 Alloy Therapeutics, a Waltham, Mass.-based drug discovery startup, raised $42m in Series D funding. 8VC and Mubadala Capital co-led, and were joined by fellow insiders Thiel Capital, Presight Capital and Founders Fund. www.alloytx.com
• Juno, a web3 banking startup, raised $18m in Series A funding. ParaFi Capital led, and was joined by Greycroft, Antler Global, Hashed, Jump Crypto, Mithril, 6th Man Ventures, Abstract Ventures and Uncorrelated Fund. https://axios.link/3M6Ge2E
• Equi, an Austin, Texas-based alt investing platform, raised $15m in Series A funding, as first reported by Axios Pro. Smash Capital led, and was joined by Company Capital and Montage Ventures. https://axios.link/3e1PVCE
• Exponential, a DeFi investing platform, raised $14m in seed funding. Paradigm led, and was joined by Haun Ventures, FTX Ventures, Solana Ventures, Polygon and Circle Ventures. www.exponential.fi
• Blowfish, an SF-based web3 security startup, raised $11.8m. Paradigm led, and was joined by Dragonfly, Uniswap Labs Ventures, Hypersphere and 0x Labs. www.blowfish.xyz
🚑 Meliora Therapeutics, a Menlo Park, Calif.-based oncology biotech, raised $11m in seed funding. HOF Capital and ZhenFund co-led, and were joined Obvious Ventures, Village Global, the American Cancer Society, Pebblebed, Axial and Olive Capital. https://axios.link/3dTZYKg
• The Lip Bar, a Detroit-based cosmetics brands, raised $6.7m. Pendulum led, and was joined by Fearless Fund and Eneavor. https://axios.link/3SyIEJA
• Talk360, a South African VoIP startup, raised $3m from AGEV, Kalon Venture Partners, E4E Africa, Endeavor and HAVAÍC. https://axios.link/3UVwcVQ
Private Equity Deals
🚑 Aspire Pharma, a portfolio company of H.I.G. Capital, acquired Morningside, a British provider of niche generic and branded specialty drugs. www.aspirepharma.co.uk
⚽ Bundesliga, a German soccer club, has reopened talks with private equity firms about a multibillion-euro investment, per the FT. https://axios.link/3fGWvPK
• Elliott Associates and Vista Equity Partners completed their $16.5b take-private buyout of Citrix Systems (Nasdaq: CTXS), a Fort Lauderdale, Fla.-based provider of workplace virtualization software, and its subsequent merger with Vista portfolio company TIBCO Software. https://axios.link/3BZGpYY
• Infomedia (ASX: IFM), an Australian auto software provider, said it ended takeover talks with both TA Associates and Vista Equity portfolio company Solera Holdings. https://axios.link/3SPgytj
🌎 LanzaTech, a Skokie, Ill.-based waste carbon recycling company, secured an initial $500m investment from Brookfield Renewable (which says it may later invest another $500m). LanzaTech in March agreed to go public via a decarbonization SPAC called AMCI Acquisition Corp. II (Nasdaq: AMCI). www.lanzatech.com
• Peak Rock Capital acquired Spatial Business Systems, a Littleton, Colo.-based maker of design software and spatial data integration for utilities and infrastructure firms. www.spatialbiz.com
• PestCo, a St. Louis-based portfolio company of Thompson Street Capital Partners, acquired the parent company of Texas pest control businesses Pest Force and Boydstun Pest.
• Petershill and Hunter Point Capital agreed to buy a passive minority stake in credit-focused asset manager SLR Capital Partners, per Bloomberg. https://axios.link/3fqC9d9
• TriWest Capital Partners acquired a majority stake in Monarch Industries, a Canadian maker of of hydraulic cylinders and custom iron castings. Co-investors included BDC Capital, BMO Capital Partners and Export Development Canada, while sellers were Harvey & Co. and Merit Capital Partners. https://axios.link/3SuQ4gR
SPAC Stuff
⚡ Complete Solaria, a residential solar company, agreed to go public at an implied $888m equity value via Freedom Acquisition I Corp. (NYSE: FACT), a financial services SPAC led by ex-Credit Suisse CEO Tidjane Thiam. https://axios.link/3LZcFQu
🚑 Estrella Biopharma, an Emeryville, Calif.-based developer of cancer therapeutics, agreed to go public at an implied $399m valuation via TradeUP Acquisition Corp. (Nasdaq: UPTD), a SPAC led by Jianwei Li (Zhencheng Capital) and James Yang (CEO of Zhongchao). https://axios.link/3C4PMGy
• Millstreet Capital Acquisition, a distressed business SPAC, withdrew registration for a $125m IPO. https://axios.link/3fpbFZx
🚑 YishengBio, a Chinese vaccine and immunotherapeutics developer, agreed to go public at a $834m pre-money valuation via Summit Healthcare Acquisition Corp. (Nasdaq: SMIH). The company had raised over $150m from firms like OrbiMed, Oceanpine Capital, 3W Partners Capital, Hillhouse Capital and F-Prime Capital. https://axios.link/3Rw2TGH
Liquidity Events
• Prosus has terminated its $4.7b purchase of Indian digital payments company BillDesk, which it then planned to combine with PayU.
The Dutch company only would say that "certain conditions" weren't met by the Sept. 30 deadline, even though the deal recently received regulatory approval.
BillDesk had raised around $92m from firms like General Atlantic, March Capital and TA Associates.
⚡ EnCap Investments is seeking to fetch more than $6b via two sales of Texas oil and gas assets, in the Delaware and Midland Basins, per Bloomberg. https://axios.link/3CqwFbm
🚑 Shore Capital Partners sold IZI Medical Products, an Owings Mills, Md.-based maker of interventional radiology medical devices, to Halma (LSE: HLMA). www.izimed.com
• Warburg Pincus is seeking a buyer for Wencor Group, a Peachtree City, Ga.-based maker of aftermarket replacement parts for airplanes, per Bloomberg. A deal could fetch around $1.5b. https://axios.link/3SQ5wEk
More M&A
• Altria Group (NYSE: MO) ended its noncompete agreement with Juul, in which it paid $12.8b for a 35% stake in 2018, meaning that the Marlboro cigarette maker can re-enter the vaping market. https://axios.link/3rIRtoF
⚡ American Electric Power (Nasdaq: AEP) cut the price for the sale of its Kentucky operations to Algonquin Power & Utilities (TSX: AQN), by 7% to $2.65b. https://axios.link/3dXSKEO
⚡ Consolidated Edison (NYSE: ED) agreed to sell its renewable energy assets to Germany's RWE for $6.8b. https://axios.link/3fBAdP0
• DuPont (NYSE: DD) said it's still awaiting Chinese regulatory approval for its $5.2b buyout of U.S. engineering materials maker Rogers Corp. (NYSE: ROG), which it first announced last November. Dupont added that it's received regulatory approvals from all other relevant countries. https://axios.link/3CthheB
• Vodafone (LSE: VOD) confirmed last month's media reports that it's in talks to merge its British operations with Three UK, a unit of CK Hutchison (HK: 0001). https://axios.link/3dZ5viB
Fundraising
• 83North, a VC firm with offices in Israel and London, raised $400m for its 11th fund. https://axios.link/3fDwP6g
• Conviction Partners, the VC firm formed by Sarah Guo (ex-Greylock), raised over $100m for its debut fund, per an SEC filing. Flashback.
• Haveli Investments, led by former Vista Equity Partners president Brian Sheth, is raising at least $3b for a software-focused private equity fund, per Bloomberg. https://axios.link/3EefhYY
• Olive Capital, a VC firm led by Olivia Wang (former head of U.S. for ZhenFund), is raising $20m for a new fund, per an SEC filing.
• Chamath Palihapitiya is seeking to raise billions of dollars in outside capital for his venture capital firm, four years after he effectively turned Social Capital into a family office.
Reminder that Palihapitiya will be at the Axios BFD on Oct. 26 in NYC. Request an invite.
It's Personnel
• Kim Kardashian, who recently formed a consumer-focused private equity firm with ex-Carlyle partner Jay Sammons, on Monday was charged by the SEC with unlawfully promoting a crypto token. She agreed to a settlement whereby she'll pay $1.26m and refrain from promoting cryptocurrencies for three years. https://axios.link/3SMQdfy
• Danielle Hunt joined Tiger Infrastructure Partners as chief corporate counsel. She previously was with Allianz Global Investors. www.tigerinfrastructure.com
• Nikolaos Perros and Ishita Shah joined Gen II Fund Services as COO and chief commercial officer, respectively. Perros previously led private equity for Citco Fund Services, while Shah led CFS' North American private equity business. www.gen2fund.com
• Charlie Short joined AE Industrial Partners as a managing director and head of capital formation. He previously was with Marathon Asset Management. www.aeroequity.com
Final Numbers
✔️ Thanks for reading Axios Pro Rata, and to copy editors Mickey Meece and Bryan McBournie! Please ask your friends, colleagues and crypto influencers to sign up.