Axios Pro Rata
August 22, 2023
Top of the Morning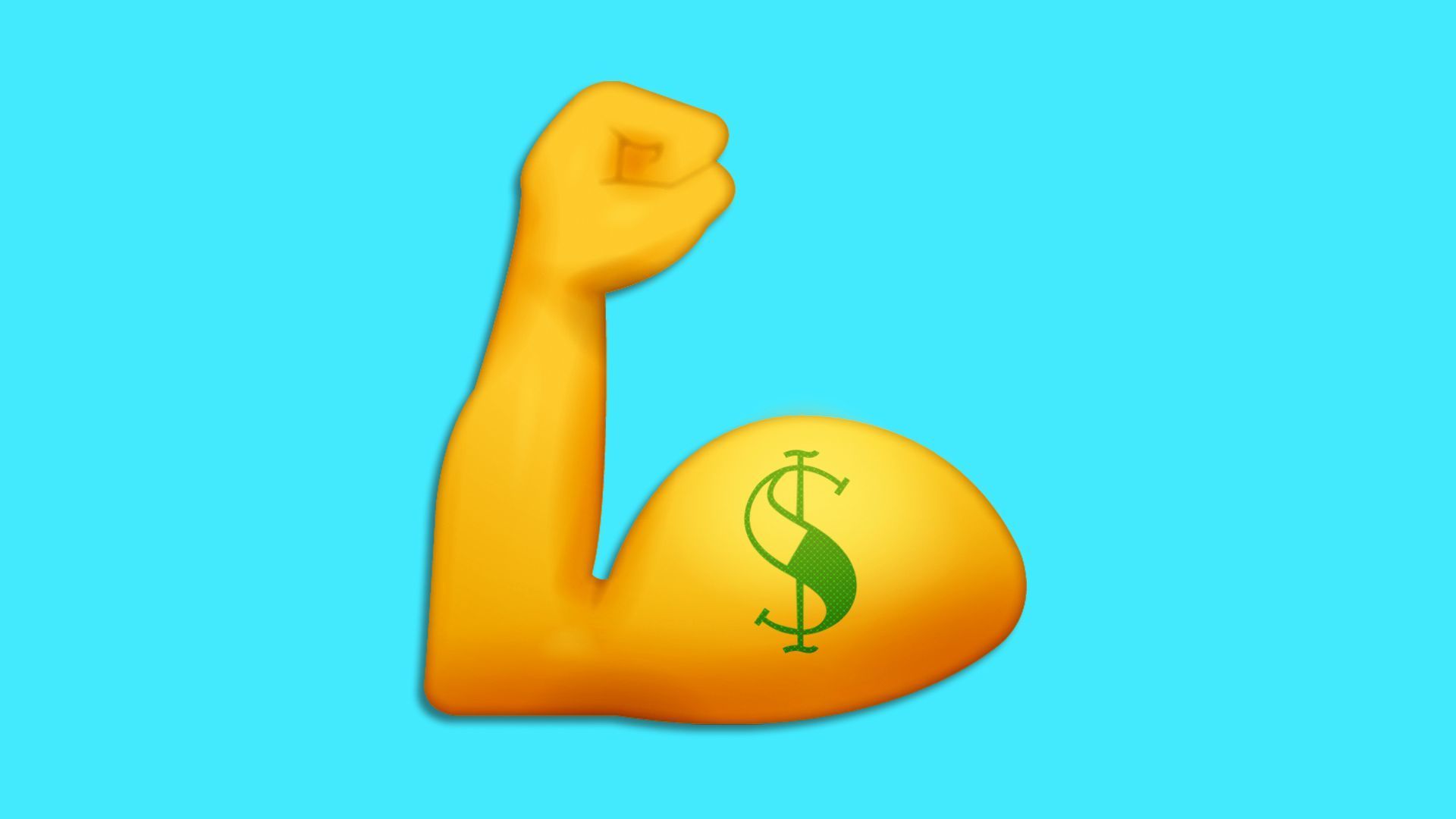 British chip design firm Arm yesterday filed for its U.S. IPO, which is expected to become the year's largest when it prices next month.
The big picture: Arm is being viewed by bankers as a standalone, rather than as reflective of current market trends or predictive of future ones.
By the numbers: Arm's filing didn't include targets for how much it wants to raise or at what price. But several reports put the former at around $6 billion, while SoftBank — which acquired Arm in 2016 for $32 billion — recently acquired shares from its Vision Fund unit at a $64 billion valuation.
Revenue was down 1% to $2.68 billion for the year ending March 31, while net income was off 4.6% to $524 million. Q2 revenue fell 2.5% year-over-year.
Flashback: Nvidia in late 2020 agreed to buy Arm for $40 billion, in what would have been the semiconductor sector's largest-ever merger, but killed the deal in early 2022 because of regulatory opposition.
SoftBank revealed plans to take Arm public within the Nvidia merger termination announcement.
The bear case: Arm is going public in the midst of a semiconductor sales slump, partially caused by declining smartphone sales. Plus, SoftBank has a history of overvaluing assets, particularly those that touch Vision Fund.
The bull case: Chip demand is shifting toward AI applications, and Arm could be viewed as a complimentary play to former merger partner and current market darling Nvidia.
The bottom line: Expect Arm's IPO roadshow to kick off right after Labor Day.
The BFD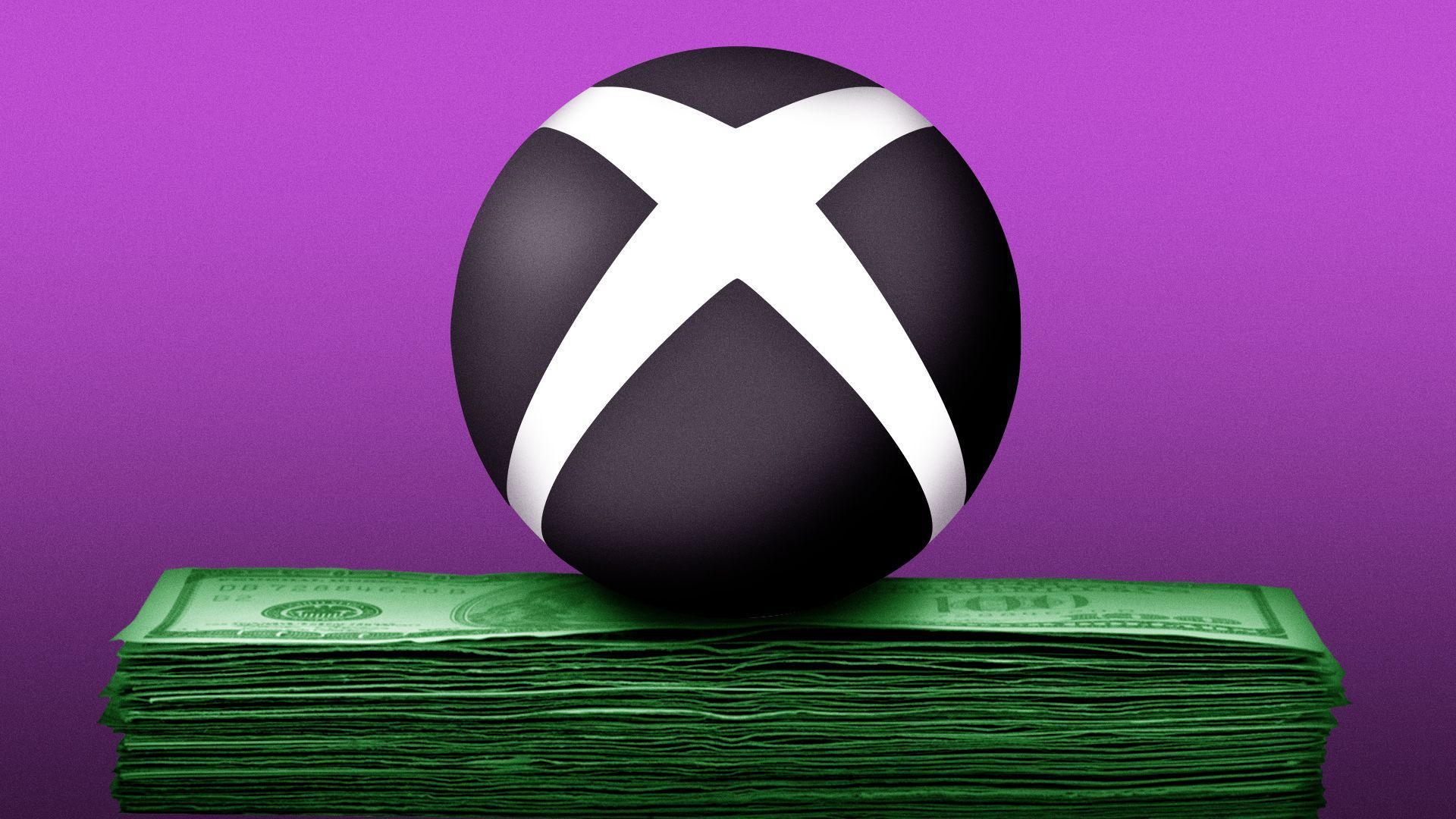 Microsoft (Nasdaq: MSFT) offered to restructure its proposed $69 billion takeover of Activision Blizzard (Nasdaq: ATVI), eschewing cloud rights for Activision PC and console games.
Why it matters: This could help Microsoft secure approval from the U.K.'s Competition and Markets Authority, which previously blocked the deal.
Details: French gaming giant Ubisoft will acquire cloud rights to existing Activision PC and console games, plus cloud rights to any such games released by Activision over the next 15 years.
All of that would happen just before Microsoft closes its deal — something it originally planned to do in late July, but which it's since pushed back to mid-October.
The bottom line: "This divestiture isn't expected to have much impact on U.S. antitrust efforts via the FTC, which involve broader concerns about Microsoft's control of top Activision title Call of Duty, but the FTC is playing a much weaker hand right now than is the CMA." — Stephen Totilo, Axios Gaming
Venture Capital Deals
🚀 Axiom Space, a Houston-based commercial space station operator, raised $350m co-led by Aljazira Capital and Boryung Co. https://axios.link/3KQAudR
🚑 Genesis Therapeutics, a Burlingame, Calif.-based AI drug discovery company, raised $200m in Series B funding. Andreessen Horowitz led, and was joined by Fidelity, BlackRock, Nvidia and insiders Rock Springs Capital, T. Rowe Price, Menlo Ventures and Radical Ventures. https://axios.link/3QNe4xM
• Teamshares, a New York-based EOP enabler for small businesses, raised $124m in Series D funding. QED Investors led, and was joined by Inspired Capital, Khosla Ventures, Slow Ventures, Spark Capital and Union Square Ventures. https://axios.link/3OIha3E
• Elemental Cognition, a New York-based generative AI startup led by IBM Watson inventor Dave Ferrucci, raised $60m from backers like Breyer Capital and Bridgewater Associates. https://axios.link/3srz82F
• Grip Security, a Boston-based SaaS identity risk management provider, raised $41m in Series B funding. Third Point Ventures led, and was joined by YL Ventures, Intel Capital and The Syndicate Group. www.grip.security
• Cerby, an Alameda, Calif.-based provider of access management solutions for nonstandard enterprise apps, raised $17m in Series A funding. Two Sigma Ventures led, and was joined by Ridge Ventures, Founders Fund, Bowery Capital, AV8, Salesforce Ventures, Tau Ventures, Okta Ventures and Incubate Fund. https://axios.link/3P4yLnQ
• Clockworks Analytics, a Boston-based provider of SaaS building analytics, raised $16.1m. Carom Growth Partners led, and was joined by SE Ventures. www.clockworksanalytics.com
• Pico MES, a Redwood City, Calif.-based factory automation startup, raised $12.4m, per Axios Pro. Bosch Ventures led, and was joined by Momenta, Counterpart Ventures, Congruent Ventures, Schneider Electric, Lemnos and Union Labs. https://axios.link/3E2F8lj
• Yard Stick, a Cambridge, Mass.-based soil carbon measurement startup, raised a $10.6m in Series A funding. Toyota Ventures led, and was joined by Microsoft Climate Innovation Fund, The Nature Conservancy, Lowercarbon Capital, Breakthrough Energy Ventures and Pillar VC. www.useyardstick.com
• FlashIntel, a Singapore-based sales tech platform, raised $10m in seed funding from Celtic House Venture Partners, Uphonest Capital and Hat-Trick Capital. https://axios.link/3QQFuD1
• Accure, a German provider of battery safety and performance software, raised $7.8m. Bear Capital and HSBC Asset Management co-led, and were joined by Capnamic Ventures and Riverstone Holdings. www.accure.net
• Koverly, a Waltham, Mass.-based cash-flow management platform for international commerce, raised $7.6m, per Axios Pro. Backers include Accomplice, Vinyl Capital and One Way Ventures. https://axios.link/45lQRaw
• Novig, a commission-free sports betting exchange, raised $6.4m in seed funding. Lux Capital led, and was joined by YC, Joe Montana, Paul Graham, Soma Capital, Innospark Ventures, Rebel Fund, Bayhouse Capital and more. www.novig.com
• Creatively Focused, a Mendota Heights, Minn.-based provider of tech tools for reducing special educator burnout, raised $3m in seed funding. York IE led, and was joined by Mairs & Power Venture Capital, Groove Capital, and Gopher Angels. www.creativelyfocused.net
• Metabase Q, an SF-based cybersecurity startup for multinationals based in Latin America, raised $3m in Series A funding led by insider SYN Ventures. www.metabaseq.com
• ScribeUp, a Cambridge, Mass.-based subscription management startup, raised $3m in seed funding from Mucker Capital. https://axios.link/45ygyoB
• Communion, a London-based savings app, raised £2.5m in pre-seed funding co-led by Revolut and Target Global. https://axios.link/3QSGhUd
Private Equity Deals
⚡ Apollo Global Management acquired a majority stake in CATEC, a Houston-based provider of compressed natural gas, renewable natural gas and hydrogen transportation and storage solutions. www.catecgasses.com
• Arges Private Equity was picked as preferred bidder for South Korean food service business CJ Foodville, which is being valued at around $373m, per KED. https://axios.link/3E5WZHT
🚑 Cressey & Co. acquired HealthDrive, a Framingham, Mass.-based provider of clinical services for patients in long-term care facilities, from Bain Capital Double Impact. www.healthdrive.com
• Eqlipse Technologies, an Annapolis Junction, Md.-based portfolio company of Arlington Capital Partners, acquired Net Vision, a Stevensville, Md.-based analytics and engineering services provider. www.eqlipsetechnologies.com
• Forward Slope, a San Diego-based portfolio company of Trive Capital, acquired Hypergiant Industries, an Austin, Texas-based developer of enterprise AI software. www.forwardslope.com
🌎 Francisco Partners agreed to buy the weather business of IBM (MYSE: IBM), which paid over $2b for the assets in 2015. https://axios.link/3E8Gue4
⚡ OneRock, a unit of Pan Management, acquired Northwoods, a Denver-based owner of oil-producing assets in the Powder River Basin, from Apollo Global Management. www.nwoodsenergy.com
• Roark Capital Partners is in pole position for sandwich shop Subway with a $9.6b bid, per the WSJ, although Axios Pro's Richard Collings reports that rivals TDR Capital and Sycamore Partners (working together) remain viable.
• Roland Foods, a New York-based portfolio company of Vestar Capital Partners, agreed to buy ifiGOURMET, a Gurnee, Ill.-based provider of products for the baking, confectionary and ice cream markets. www.rolandfoods.com
⚡ RRJ Capital invested $300m into listed Malaysian energy transportation and logistics firm Yinson. https://axios.link/45Bg2Wl
• StenTech, a Canadian portfolio company of Align Capital Partners, acquired Photo Etch, a Fort Worth, Texas-based maker of SMT stencils and mesh screens for OEMs and contract manufacturers. www.stentech.com
• Trident and Bluejay Capital invested in Priority Courier Experts, a St. Paul, Minn.-based local B2B delivery provider. www.priority.com
🚑 UnisLink, a Phoenix-based portfolio company of Riverside Partners, acquired two companies: Aqreva, a Sioux Falls, S.D.-based medical billing firm, and Doctors' Resource Specialists, a Phoenix-based medical billing, coding and reimbursement consultant. www.unislink.com
Public Offerings
🚑 Waystar, a Louisville, Ky.-based medical claims management firm owned by EQT and CPPIB, hired Goldman Sachs and JPMorgan for a 2024 IPO that could value the company at upwards of $8b (including debt), per Reuters. https://axios.link/3P69Sba
SPAC Stuff
• Scage, a Chinese maker of zero-emission heavy-duty commercial vehicles, agreed to go public at an implied $1b valuation via Finnovate (Nasdaq: FNVT). https://axios.link/47J7QFw
Liquidity Events
• Exponent sold part of its stake in Meadow, a British provider of dairy and plant-based ingredients, to Fairfax Financial (TSX: FFH). www.meadowfoods.co.uk
• SentinelOne (NYSE: S), a Mountain View, Calif.-based cybersecurity company with a $5b market cap, is seeking a buyer, per Reuters. Shareholders include Insight Partners (11.86%) and Redpoint Ventures (5.98%). https://axios.link/45CgVxJ
More M&A
🚑 Bruker (Nasdaq: BRKR) agreed to buy PhenomeX (Nasdaq: CELL), a maker of single-cell research tools, for $108m in cash. https://axios.link/3P7LVk2
• Christmas Tree Shops has converted its Chapter 11 bankruptcy to a Chapter 7 liquidation after failing to find a buyer. https://axios.link/45DyIVi
⚡ Equinor (Oslo: EQNR) is seeking to sell its Azerbaijan operations, which could fetch around $1b, per Bloomberg. https://axios.link/3P7Vsas
• Fidelity International hired Rothschild to find a buyer for its German fund platform, which manages €35.4b, per Bloomberg. https://axios.link/3sq2myY
🐶 Freshpet (Nasdaq: FRPT) reached a standstill agreement with activist investor Jana Partners, which holds around a 9.3% stake in the pet food maker. https://axios.link/45sVm2K
• Kasikornbank, Thailand's second-largest bank, is in talks to buy consumer finance firm Home Credit Vietnam for upwards of $1b, per Reuters. https://axios.link/47Itdq9
• Newmont (NYSE: NEM), a Denver-based gold miner, received Australian regulatory approval for its US$17.5b all-stock acquisition of Australian rival Newcrest (ASX: NCM). https://axios.link/3ONSUgz
Fundraising
• Blackstone closed its fourth tactical opportunities fund with $5.2b in capital commitments. www.blackstone.com
It's Personnel
⚡ Tim Perry, former co-head of oil and gas banking at Credit Suisse, joined RBC as vice chair, per Bloomberg. https://axios.link/3E7hiVy
Final Numbers: IPO proceeds

Thanks for reading Axios Pro Rata, and to copy editors Mickey Meece and Bryan McBournie! Please ask your friends, colleagues and gamers to sign up.