Axios Pro Rata
February 06, 2023
In memoriam: Harvest Partners this morning announced the unexpected passing of firm president Jay Wilkins. A 1999 graduate of Vanderbilt University who joined Harvest in 2010, Jay is survived by his wife McCartney and son Jack.
Top of the Morning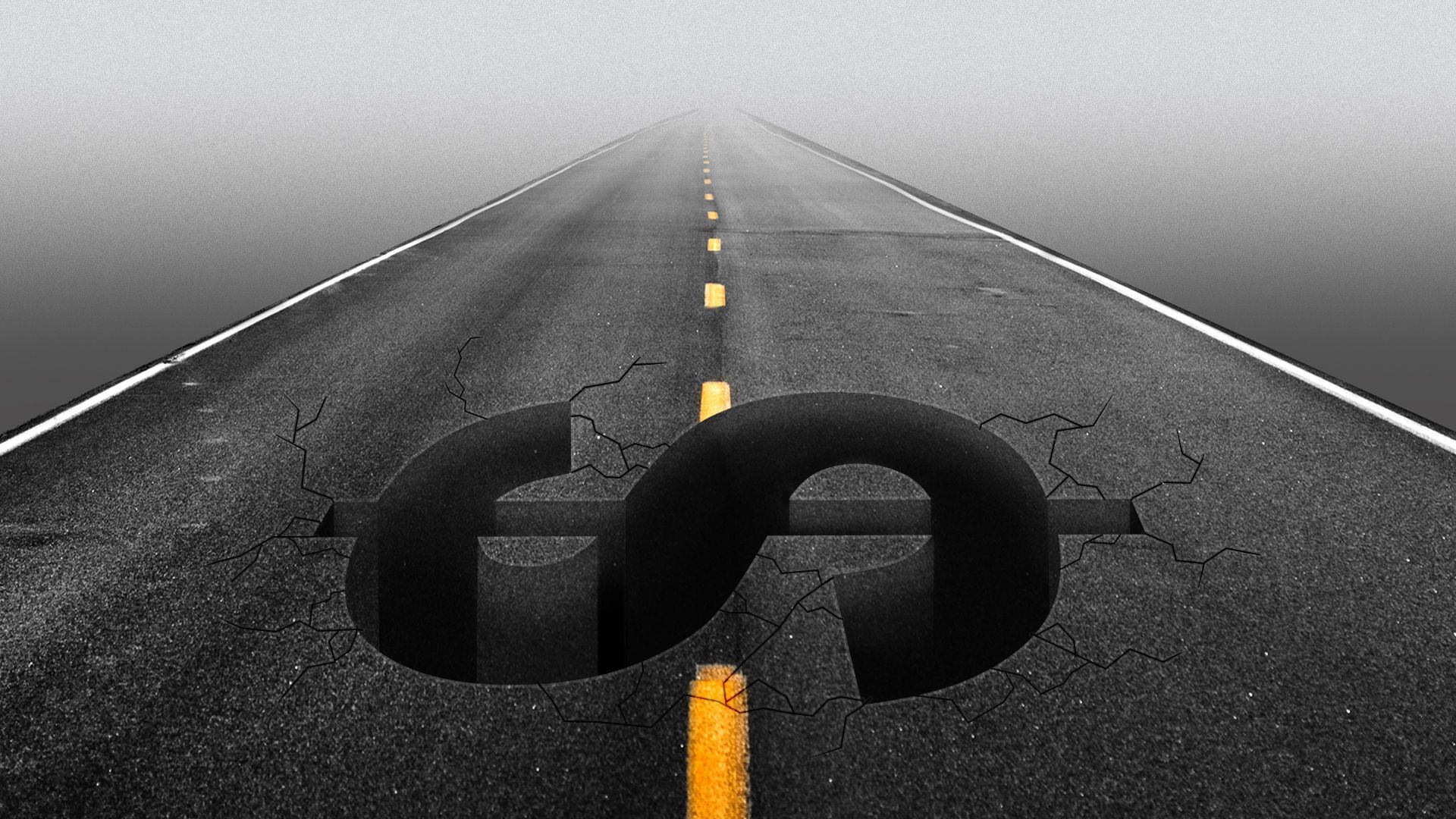 Oil giants for years have said that they'll pave the path toward energy transition, investing in everything from renewable projects to climate tech startups. Now, some of them are sounding more like speed bumps.
Driving the news: BP plans to "dial back" some of the company's renewable energy initiatives, due to disappointment over return on investment, per the WSJ.
Dutch rival Shell said it will keep renewable energy investments at 2022 levels, despite blockbuster profits.
Exxon CEO Darren Woods argued that energy transition "is not a game for startups," despite the energy industry's significant participation in venture capital rounds for climate tech startups.
Zoom out: I'm guilty of a little conflation here. European energy companies have focused most of their investment on utility-scale renewables, like solar and wind, whereas U.S. energy companies have gone more toward decarbonization technologies (capture, storage, etc.).
The commonality, however, is that both seem to be making a 2009-era sort of argument that the ROI is lacking.
The big picture: There's justifiable skepticism that oil majors have sincere interest in energy transition, given that they continue to earn billions of dollars by burning dinosaurs the old fashioned way.
For evidence, critics would point to the amount of capital invested in renewables and/or climate tech, compared to oil and gas spend.
Look ahead: There continues to be growing political and societal pressure toward decarbonization, no matter the short-term spending strategies of legacy industry.
These recent pronouncements may make upstarts less likely to partner with incumbants, or to accept their investment. They also could spark some brain drain.
Or perhaps the oil majors will again reverse course, as quickly as they're doing now, deciding that their own survival depends on it.
The BFD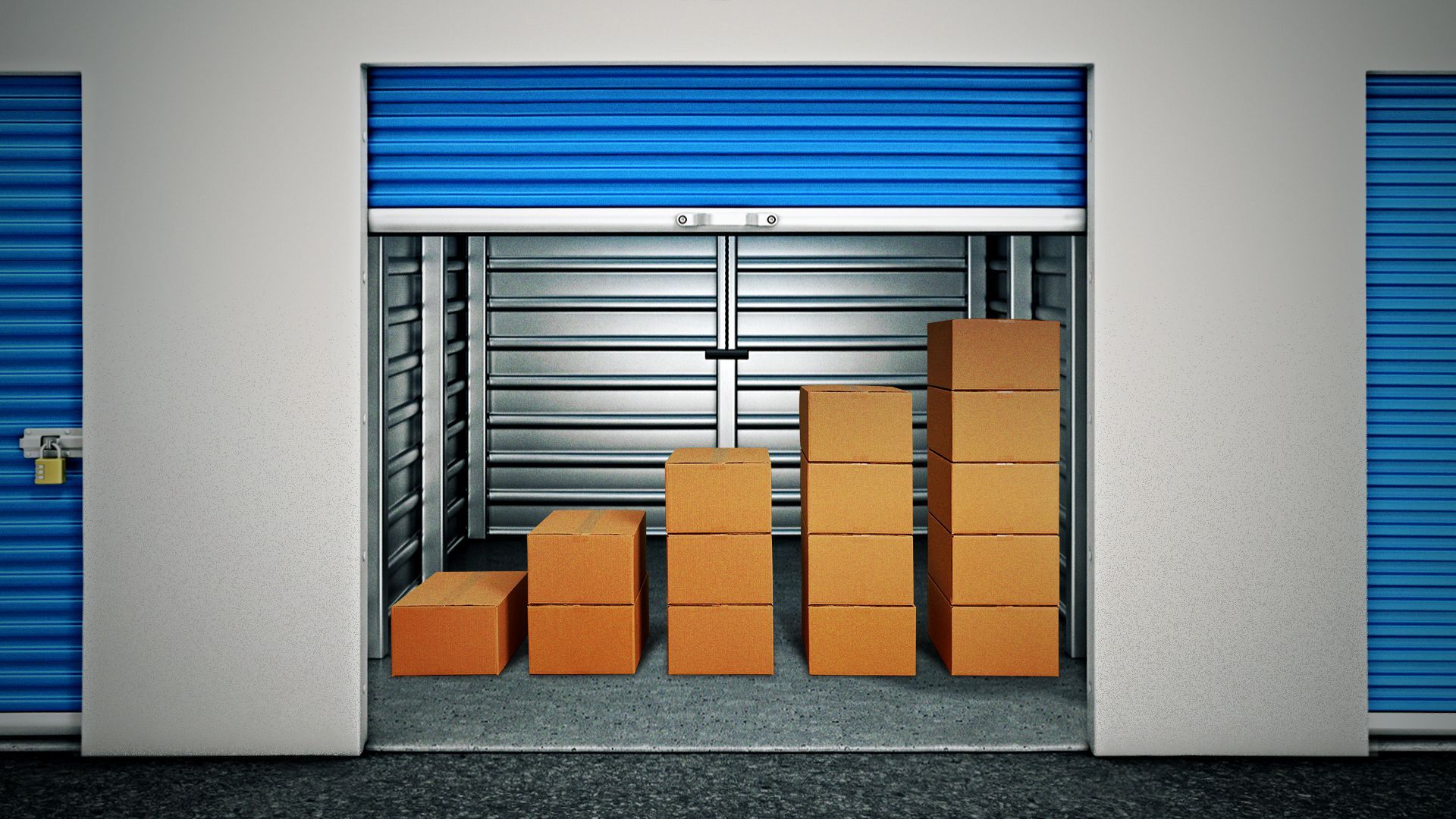 Public Storage (NYSE: PSA) made an unsolicited offer buy rival Life Storage (NYSE: LSI) for around $11 billion in stock, after being rebuffed in private discussions.
Why it's the BFD: This one has antitrust risk written all over it. Public Storage already is the country's largest self-storage operator, with over 2,800 facilities in 40 states, while Life Storage ranks No. 4 with over 1,100 facilities in 37 states.
Much of Public Storage's growth has been inorganic, kicking off with a $4.7 billion deal for Shurgard Storage Centers in 2006, and then followed by a stream of local and regional acquisitions.
Details: The deal would value Life Storage at $129 per share, which represents around a 17% premium to Friday's closing price. Also worth noting that Public Storage yesterday announced a common stock dividend increase, which effectively sweetens its takeover bid.
The bottom line: Life Storage on Dec. 29 told Public Storage that it was "not for sale," and then reaffirmed its position one month later. In a statement this morning, Life Storage says the new proposal "appears to be substantially similar in all material respects" to the prior offer, but adds that it will undergo a board review.
Venture Capital Deals
🚑 ShiftMed, a McLean, Va.-based health care staffing platform, raised $200m co-led by Panoramic Ventures and Georgia Tech Innovation Fund, as first reported by Axios Pro. https://axios.link/3YnawUd
• Breef, a New York-based marketing outsourcing platform, raised $16m in Series A equity and debt funding. Greycroft led, and was joined by BDMI, UTA.VC, Afterpay and UC Berkeley's The House Fund. https://axios.link/3JKbuFp
• Latent Technology, a British developer of generative AI for video games, raised $2.1 million in pre-seed funding. Root Ventures and Spark Capital co-led, and were joined by Bitkraft. https://axios.link/3DJ8wgs
• Inkle, an accounting and compliance SaaS for U.S. companies created by overseas founders, raised $1.5m in pre-seed funding from Picus Capital, Saison Capital and Force Ventures. www.inkle.io
Private Equity Deals
⚡ Ara Partners acquired Wattstor, a London-based provider of automated carbon reduction and electricity cost-saving tech. www.wattstor.com
• Craftsman Capital acquired MSB School Services, a Cedar Park, Texas-based provider of K-12 special education software. www.mbsconnect.com
• CVC Capital Partners is in talks to buy Scan Global Logistics, a Copenhagen, Denmark-based transport and logistics firm, from AEA Investors, per Bloomberg. https://axios.link/3Y8t5uT
• Lone Star Funds agreed to buy Portland, Ore.-based industrial ship repair and fabrication firm Titan Acquisition Holdings from Carlyle and Stellex Capital Management, with earlier reports putting price talk at around $2b. https://axios.link/3RBF4P9
⚽ Sixth Street is among those prepping multi-billion euro bids for a minority stake in the media and commercial rights to German soccer league Bundesliga, per the FT. https://axios.link/3xhNYbz
Public Offerings
🚑 Structure Therapeutics, a South SF-based developer of G-protein-coupled receptors for chronic diseases, raised $161m in its IPO. the company sold an increased number of shares at the top of its $13-$15, and listed on the Nasdaq (GPCR). It had raised over $190m in VC funding from firms like Sequoia Capital China (10.3% pre-IPO stake), Biotechnology Value Fund (9.56%), Eight Roads (8.35%), F-Prime Capital Partners (7.5%) and Qiming Ventures (6.37%). https://axios.link/3HJ0feP
Liquidity Events
• Hillhouse Capital is seeking to sell a stake in Scotch whisky maker Loch Lomond Group, which could fetch an $800m enterprise value, per Bloomberg. https://axios.link/3JOzxTP
• Vinco Ventures and Icon Publishing (led by ex-MoviePass chair Ted Farnsworth) acquired supermarket tabloid the National Enquirer from Chatham Asset Management. https://axios.link/3x3Ed08
More M&A
🚑 Abbvie (NYSE: ABBV) is removing a $2b limit on new acquisitions, which it imposed after buying Allergan for $63b in 2020, per the WSJ. https://axios.link/3wZDDRi
🚑 Danaher (NYSE: DHR) has "expressed takeover interest" in Catalent (NYSE: CTLT), a Somerset, N.J.-based contract manufacturer with a $10b market cap, per Bloomberg. https://axios.link/3DFCD8M
• Dongwon Industries is in talks to buy to South Korean operations of McDonald's (NYSE: MCD), per Korea Economic Daily. https://axios.link/3Yso5Bb
• India's government will become the largest outside shareholder in Vodafone Idea, a joint telecom venture between Vodafone (LSE: VOD) and conglomerate Aditya Birla Group, after ordering that the company convert its debts into equity. https://axios.link/3DEPcAX
• Newmont (NYSE: NEM), a Denver-based gold miner, is offering to buy Australian rival Newcrest (ASX: NCM) for around US$17b in stock. https://axios.link/3x0djXi
⚡ Recharge Industries of Australia was named the preferred bidder to buy bankrupt British battery maker Britishvolt. https://axios.link/3DIMISe
• The Rothschild family, via their Concordia holding company, is seeking to take their eponymous French bank private via a tender offer at around a €3.7b valuation. https://axios.link/3HFrBS9
• SEON, a fraud protection firm that's raised over $100m from firms like IVP, acquired Complytron, a Budapest-based compliance and anti-money laundering firm. https://axios.link/3Ytjyyk
Fundraising
• Greenbriar Equity Group raised nearly $3.48b for its sixth fund. www.greenbriarequity.com
• Hanover Investors, a PE firm focused on small-cap public companies in the U.K. and Nordics, raised £150m for its third fund. https://axios.link/3wZ5mSg
• Hatteras Venture Partners of Durham, N.C. has secured around $127m of a $250m-targeted seventh fund, per an SEC filing. www.hatterasvp.com
• Kapor Capital is raising up to $50m for an opportunity fund, per an SEC filing. https://axios.link/3wZ2zIM
• Ovni Capital, a new French VC firm led by Arnaud Laurent (XLR Capital) and Augustin Sayer (Newfund Capital), held a €50m first close on its debut fund. https://axios.link/3Y8dQ58
• Shamrock Capital raised $600m for its third content and media rights fund. www.shamrockcap.com
• VXI Capital, a Boston-area VC firm led by Orin Hoffman (ex-The Engine, iRobot), is raising $75m for its debut fund, per an SEC filing. www.vxicapital.com
• Weinberg Capital Partners of Paris is raising a fund to invest in defense companies, per Bloomberg. https://axios.link/3JLyt2S
It's Personnel
• The Carlyle Group officially named former Goldman Sachs CFO and co-president Harvey Schwartz as its next CEO, seven months after the acrimonious departure of Kewsong Lee. https://axios.link/3DIzULA
• Virginie Morgon is out as chair and CEO of Eurazeo, following shareholder pressure. Also leaving will be Marc Frappier, the PE firm's head of large-cap buyouts. Eurazeo's executive board will be led by new co-chairs Christophe Baviere and William Kadouch-Chassaing. https://axios.link/40waYRi
• Global Endowment Management named Stephanie Lynch as managing partner-elect, Matt Bank and deputy CIO and Jay Ripley as deputy managing partner. www.globalendowment.com
Final Numbers
A San Francisco jury on Friday found Elon Musk and Tesla not liable, following a trial over a 2018 tweet in which Musk falsely wrote that he had "funding secured" to take the electric carmaker private.
Tesla stock remains well below its trading level when Musk made his offer to buy Twitter, and when he completed the deal, but has rebounded strongly from its year-end lows.
The jury verdict came after market close, and shares were up 1.6% at today's open.
Thanks for reading Axios Pro Rata, and to copy editor Bryan McBournie! Please ask your friends, colleagues and storage unit auctioneers to sign up.