Axios Pro Rata
March 16, 2023
Let's kick off with an apology. I forgot to set up annual March Madness Extravaganza bracket. Very sorry, and I'll figure out a way to make it up to you next year...
Also: Tomorrow at 1pm ET, please join me and Axios Pro senior editor George Moriarty for an interactive discussion of the SVB fallout. It's exclusive for Axios Pro subscribers. If you aren't one, you can start your free trial via the event registration page.
Top of the Morning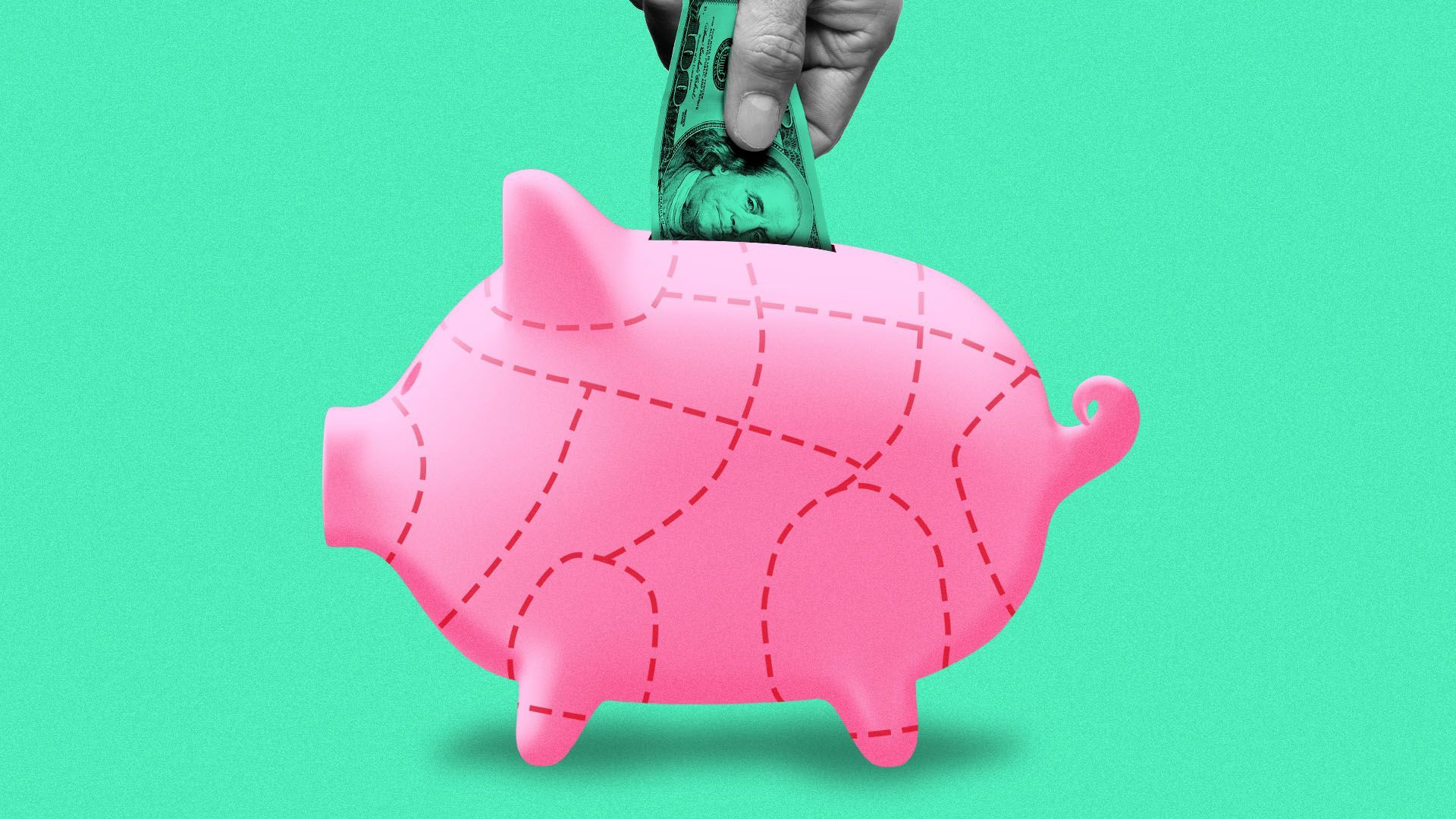 So goes Silicon Valley, so goes the world.
Driving the news: Credit Suisse last night said it would borrow up to $54 billion from the Swiss government, which took a page out of the U.S. "backstop" playbook.
The Swiss bank has been crumbling and stumbling for years, so it's not fair to draw a straight line to it from SVB. But it also would be naive to ignore the psychological crisis of confidence that SVB sparked last week, and that the U.S. government failed to extinguish on Sunday night.
Elsewhere: Bloomberg reports that First Republic is exploring options that could include a sale.
It adds that the San Francisco-based bank also is "weighing options for shoring up liquidity," which is strange given that it just got a $70 billion backstop from JPMorgan.
First Republic shares got crushed at today's open, as did shares of many other regional U.S. banks. Credit Suisse stock, on the other hand, climbed.
The big picture: It feels like we're on the brink of a bank merger wave. And maybe need to be. But a giant caveat is that U.S. banks don't have a clue what the White House will, and won't allow.
Remember, big banks and private equity were basically told "need not apply" to the FDIC auction for SVB last weekend. But the administration hasn't discussed it publicly — not even explaining why it rejected the one takeover bid it did receive.
The perception is that there is strong WH opposition to acquisitions by too-big-to-fail banks, even though last weekend suggests the threshold for that descriptor has been significantly lowered. How can First Republic look for a buyer, if it doesn't know the acceptable buyer universe?
Meanwhile, the startup financing world is returning to something close to normal.
For example, Stripe yesterday completed its massive secondary deal, raising $6.5 billion at a $50 billion valuation.
VCs are telling portfolio companies (and themselves) to be wiser with corporate treasury management, but that's more a technical change than an activity change.
There's still some finger-pointing over the SVB bank run, and ongoing questions over where to bank, but no reason to expect that such recriminations will prevent firms from working with one another in the future.
The bottom line: This week has been a month. And it's not over.
The BFD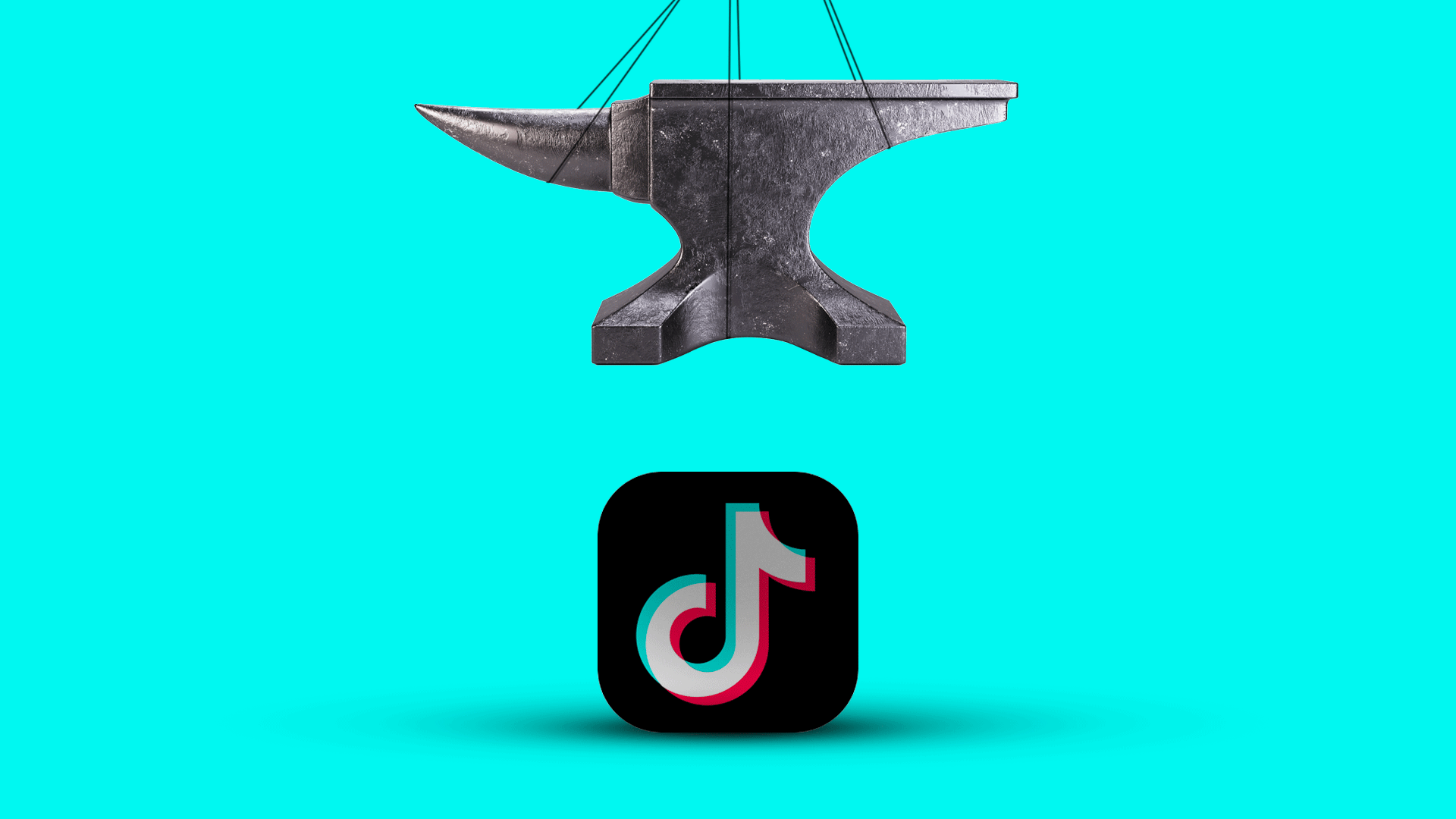 The Biden administration warned TikTok that it faces a U.S. ban if its Chinese parent company, ByteDance, doesn't divest.
Why it's the BFD: TikTok is one of America's most popular mobile apps, while ByteDance is the world's most valuable, VC-backed company.
Flashback: If this feels like déjà vu, you're not wrong. We already went through this dance under the Trump administration, to the point that TikTok even devised a carveout deal from ByteDance.
But Trump wrote some very sloppy executive orders, made public misstatements about what TikTok agreed to do (remember that $5 billion "education fund"), and then lost in court.
TikTok did continue work with Oracle to house its U.S. data within the U.S., codenamed Project Texas, but scrapped the corporate restructuring.
Cap table: Major ByteDance shareholders include General Atlantic, Sequoia Capital China, KKR, Hillhouse Capital, Tiger Global, SoftBank and Yuri Milner.
Outside investors, including those above, own 60% of ByteDance. Employees hold 20% and founders hold the remainder (which includes control shares).
Per Axios' Sara Fischer and Ashley Gold: "It's is not clear to TikTok what CFIUS means by having its owners divest their stake, given that a large percentage of ByteDance's shares are owned by global investment firms, a TikTok source noted, adding that CFIUS did not provide details or a written order."
The bottom line: It makes sense for ByteDance and its investors to want a carveout, if only to avoid the legal and political headaches. But this is more about geopolitics than it is about business, and there's a very good chance that Beijing won't let company make a major move that would be seen as capitulating to D.C.
Venture Capital Deals
• Nimble, an SF-based autonomous logistics and AI robotics startup, raised $65m in Series B funding. Cedar Pine led, and was joined by insiders DNS Capital, GSR Ventures and Breyer Capital. www.nimble.ai
• Fire1, an Irish remote monitoring company for chronic disease management, raised $25m co-led by Andera Partners and Novo Holdings. www.fire1foundry.com
• Seldon, a British provider of dev tools for optimizing ML, raised $20m in Series B funding. Bright Pixel led, and was joined by insiders AlbionVC, Cambridge Innovation Capital and Amadeus Capital Partners. https://axios.link/42ew73k
• Blinto, a Swedish online auction platform for used heavy machinery, raised €10.6m from Verdane. www.blinto.se
• Almentor, an Egyptian ed-tech startup, raised $10m. E& Capital led, and was joined by insiders Partech, Sawari Ventures, Egypt Ventures, Sango Capital and Endure Capital. www.almentor.net
• CNHC, a stablecoin backed by the Chinese yuan, raised $10m. KuCoin Ventures led, and was joined by IDG Capital and Circle Ventures. https://axios.link/3mTnlYk
• Zed, a collaborative code editor, raised $10m in Series A funding. Redpoint Ventures led, and was joined by Root Ventures, Matchstick Ventures and V1.VC. https://axios.link/3ZRXy1a
• QuadSAT, a Danish provider of airborne antenna testing solutions, raised €9m. IQ Capital led, and was joined by Seraphim Space and Vækstfonden. www.quadsat.com
🚑 Droplet Biosciences, a Cambridge, Mass.-based lymph diagnostics startup, raised $8m in seed funding led by The Engine. www.dropletbiosci.com
• Prescient AI, a Miami, Fla.-based marketing attribution platform, raised $4.5m in seed funding led by Blumberg Capital. www.prescient-ai.io
• Deeploi, a German IoT-as-a-service startup, raised €3m in seed funding led by Cherry Ventures. https://axios.link/3lm9rh6
• Smooth Labs, a Singaporean blockchain infrastructure startup, raised $2m in seed funding. NGC Ventures led, and was joined by Cogitent Ventures, ArkStream Capital and Token Metrics. https://axios.link/3YLEFMi
Private Equity Deals
• Abu Dhabi Investment Authority agreed to invest $500m into Indian omnichannel eyewear retailer Lenskart, via mix of primary and secondary capital. https://axios.link/3ZSgJYN
• Frontier Towers, backed by KKR, is in advanced talks to buy a portfolio of over 1,000 telecom towers from Philippines-based PLDT for more than $200m, per Bloomberg. https://axios.link/3JGXxHV
• Providence Equity Partners agreed to buy British events organizer Hyve Group (LSE: HYVE) for £481m. https://axios.link/3JnVTcG
• RE3DTECH, a Libertyville, Ill.-based portfolio company of Core Industrial Partners, acquired Phoenix Proto, an on-demand manufacturer focused on rapid tooling and injection molding. www.re3dtech.com
• Transtar, a Walton Hills, Ohio-based portfolio company of Blue Point Capital Partners, acquired C&M Auto Parts, a Trenton, N.J.-based provider of undercar and underhood products for cars and trucks. www.transtar1.com
• Versaterm Public Safety, a Canadian public safety software firm owned by Banneker Partners, acquired CI Technologies, a provider of professional standards, internal affairs, wellness and early intervention software for law enforcement agencies. www.versaterm.com
Public Offerings
• Charoen Pokphand Group is considering an IPO for its seed and animal feed business in Thailand, which could raise more than $1b, per Bloomberg. https://axios.link/3yKC3Dy
• Thai Beverage is considering an IPO for its spirits business, per Bloomberg. https://axios.link/3ZTUzFz
More M&A
• Alimentation Couche-Tard (TSX: ATD), the Canadian convenience store operator, will pay $3.3b to buy a portfolio of gas stations from French oil firm TotalEnergies (Paris: TTEF). https://axios.link/3Lte97b
• BlaBlaCar, a French long-distance ridesharing company that's raised over $500m, agreed to buy French carpooling startup Klaxit, whose VC backers include Sodexo Ventures, RATP Capital Innovation, MAIF Avenir, Inco Ventures and Via ID. https://axios.link/3LwpsvD
🚑 Eris Lifesciences (Swiss: ERIS) agreed to buy nine dermatology brands from India-listed Dr. Reddy's Laboratories for $33m. https://axios.link/3JghUKy
⚡ Prax Exploration & Production, a unit of State Oil Ltd., agreed to buy British oil producer Hurricane Energy (LSE: HUR) for £249m. https://axios.link/3FtfNBQ
Fundraising
🌎 SWEN Capital Partners of France raised €170m for a fund focused on marine sustainability. www.swen-cp.fr
• TA Associates paused fundraising on its third select opportunities fund, in order to focus on its 15th flagship effort, per Buyouts. https://axios.link/3mToLSG
Final Numbers
Thanks for reading Axios Pro Rata, and to copy editors Mickey Meece and Bryan McBournie! Please ask your friends, colleagues and TikTok influencers to sign up.