March 30, 2021
🎧 Axios Re:Cap speaks with the attorney representing Dominion Voting Systems about its lawsuit against Fox News and what comes next. Take a listen.
💰 Situational awareness: President Biden is expected to unveil his corporate and individual tax plan tomorrow. Here's a preview.
Top of the Morning
"That's the first time I've ever seen someone write their own obituary."
That's the text message I woke up to this morning, and it was more than a bit unsettling. First thing I did was look in the mirror to make sure I was in it, then back at the bed to make sure I wasn't there too. Then it hit me: "Oh, this is about Substack."
Driving the news: Last night we reported that the email newsletter platform is raising $65 million at a $650 million post-money valuation led by existing investor Andreessen Horowitz (A16Z).
Social media reaction was predictably mixed. Crowing from some of Substack's most popular writers, and complaints from some of its most ardent critics.
Some argued that this funding is less about Substack and more about A16Z's supposed desire to destroy traditional media. Thus the text message.
We've written before about Andreessen Horowitz's own media ambitions, and I've since come to two conclusions, from speaking to those familiar with the firm's thinking:
A16Z isn't investing millions into startups like Substack or Clubhouse because it holds a grudge against the so-called mainstream media.
A16Z does hold that grudge, so it won't shed any tears if its investments create second-order problems for legacy publishers.
The ordering is important, because it reflects how the investment thesis is primary.
Marc Andreessen has talked about how he believes the internet is now in its "third wave."
The first wave was when no one made or spent money online. The second wave was monetization via advertising. The third wave, he argues is direct-to-creator spend, via platforms like Substack, OnlyFans, Roblox or Cameo (which today announced $100 million in new funding).
In this framing, online advertising was a multidecade detour.
But, but, but: Advertisers will still want a place to pitch their wares. Plus, A16Z is more focused on "content" creation than "journalism" creation (yes, there's obviously a lot of overlap).
The bottom line: Reports of the media's death, and its killer, have been greatly exaggerated. But it makes for some great texts.
The BFD
Dapper Labs, the nonfungible token (NFT) company behind Crypto Kitties and NBA Top Shot, raised $305 million led by Coatue at a $2.6 billion valuation.
Why it's the BFD: This is the largest funding round raised by a company focused on NFTs, which in just a few months have gone from a niche crypto phenomena into something popular enough to be "explained" by Saturday Night Live.
Other investors include a group of former and current NBA players, headlined by Michael Jordan and Kevin Durant. Plus Sound Ventures, Dreamers VC, AG Ventures, Andreessen Horowitz, USV, Version One and Venrock.
Go deeper: Dapper Labs investor David Pakman recently talked NFTs with Axios Re:Cap. Listen here.
Bottom line: Sure it's dumb. But it's no dumber than collecting thin pieces of cardboard with photos of baseball players on them, and I've got boxes of those in my basement.
Venture Capital Deals
🚑 Omega Therapeutics, a Cambridge, Mass.-based epigenomics company, raised $126 million in Series C funding from Flagship Pioneering, Fidelity, Invus, BlackRock, Cowen, Point72, Logos Capital and Mirae Asset Capital. www.omegatherapeutics.com
• 6sense, a San Francisco-based account engagement platform, raised $125 million in Series D funding at a $2.1 billion valuation. D1 Capital Partners led, and was joined by Sapphire Ventures, Tiger Global and Insight Partners. http://axios.link/CnWv
🚑 BrightInsight, a San Jose, Calif.-based digital health platform for biopharma and medtech, raised $101 million in Series C funding. General Catalyst led, and was joined by existing backers Insight Partners, New Leaf Venture Partners and Eclipse Ventures. www.brightinsight.com
• Cameo, a startup that lets fans pay for personalized videos from celebrities, raised $100 million in Series C funding at a valuation north of $1 billion. E.ventures led, and was joined by GV, Amazon Alexa Fund, United Talent Agency, SoftBank Vision Fund 2, Valor Equity Partners, Counterpoint Global and insiders Lightspeed Venture Partners, Kleiner Perkins, Chernin Group, Origin Ventures and Spark Capital. http://axios.link/de5h
• Everli, a European online grocery marketplace, raised $100 million in Series C funding. Verlinvest led, and was joined by Luxor, DN Capital, C4 Ventures, Convivialité Ventures and insiders FITEC, 360 Capital, Innogest and DIP. http://axios.link/eR1H
• Capitolis, a New York-based SaaS platform for helping banks pool trading resources, raised $90 million in Series C funding. Andreessen Horowitz led, and was joined by Index Ventures, Sequoia Capital, S Capital, Spark Capital, SVB Capital, Citi, J.P. Morgan and State Street. http://axios.link/WZqR
• HYCU, a Boston-based provider of multi-cloud backup and recovery services, raised $87.5 million in Series A funding. Bain Capital Ventures led, and was joined by Acrew Capital. http://axios.link/bIPT
• Tomorrow.io (fka ClimaCell), a Boston-based weather intelligence platform, raised $77 million in Series D funding. Stone Court Capital led, and was joined by Highline Capital. http://axios.link/RoGc
• Ecovative Design, a Troy, N.Y.-based developer of alternatives to foam packaging, raised $60 million from Viking Global Investors, Senator Investment Group, AiiM Partners and Trousdale Ventures. http://axios.link/1kqL
• GoStudent, an Austrian tutoring marketplace, raised €70 million in Series B funding. Coatue led, and was joined by insiders Left Lane Capital and DN Capital. http://axios.link/VA9c
• Cleo, a San Francisco-based family benefits platform, raised $40 million in Series C funding. Transformation Capital led, and was joined by Glynn Capital, PruVen Capital, Gaingels and insiders Greylock, NEA and Felicis Ventures. www.hicleo.com
🚑 Manual, a London-based provider of men's wellness products, raised $30 million in Series A funding from Sonoma Brands, Waldencast, FJ Labs, GISEV Family Office Capital, Cherry Ventures and Felix Capital. http://axios.link/74Rt
• Ethic, a New York-based asset management platform "that powers personalization for advisors," raised $29 million in Series B funding. Oak HC/FT led, and was joined by Fidelity, Nyca Partners, Sound Ventures, ThirdStream Partners, Urban Innovation Fund and Kapor Capital. www.ethicinvesting.com
• Hiber, a Dutch IoT satellite network, raised €26 million from the European Innovation Council Fund, the Dutch government, Finch Capital, Netherlands Enterprise Agency and Hartenlust Group. http://axios.link/bnZW
• Kudo, a New York-based video conferencing platform with real-time multilingual interpretation, raised $21 million in Series A funding. Felicis Ventures led, and was joined by Bill Ackman, Maverick Ventures, Elephant VC, FJ Labs and Global Founders Capital. www.kudoway.com
• Productsup, a German ecommerce data integration startup, raised $20 million in equity and debt funding co-led by Nordwind Capital and Deutsche Handelsbank. www.productsup.com
• Second Closet, a Toronto-based self-storage startup, raised C$20 million. Whitecap Venture Partners led, and was joined by Intact Ventures and insiders MIG, Michael Hyatt and Cowie Capital Partners. www.secondcloset.com
🚑 Inbrain Neuroelectronics, a Spanish biotech focused on epilepsy and Parkinson's disease, raised $16.8 million in Series A funding co-led by Asabys Partners and Alta Life Sciences. www.inbrain-neuroelectronics.com
• WaveSense, a Somerville, Mass.-based provider of navigation systems for self-driving cars, raised $15 million co-led by Rhapsody Venture Partners and Impossible Ventures. www.wavesense.io
• Living Security, an Austin, Texas-based cybersecurity awareness training startup, raised $14 million in Series B funding. Updata Partners led, and was joined by insiders Silverton Partners, Active Capital, Rain Capital and SaaS Venture Partners. www.livingsecurity.com
• Crosschg, a San Francisco-based recruiting software startup, raised $13 million in Series A funding. Tiger Global led, and was joined by GGV Capital, Bessemer Venture Partners, Slack Fund, SAP, Intersect Capital and Rocketship.vc. www.crosschg.com
• Avvir, a New York-based tech platform for catching construction errors, raised $10 million at a $40 million valuation. True Ventures led, and was joined by Tekfen Ventures, Khosla Ventures and MetaProp. http://axios.link/0CmY
• Cere Network, a decentralized data cloud platform, raised $5 million. Republic Labs led, and was joined by Woodstock Fund, JRR Capital, Ledger Prime, G1 Ventures, ZB Exchange and Gate.io. http://axios.link/2iry
• Nimby, a Singapore-based provider of automation solutions for ordinary business operations, raised $4.6 million in seed funding. Insignia Venture Partners led, and was joined by Sovereign's Capital and Saison Capital. http://axios.link/KQ1i
• ChargerHelp, an on-demand repair all for EV charging stations, raised $2.75 million from Trucks VC, Kapor Capital, JFF, Energy Impact Partners and The Fund. http://axios.link/inKF
Private Equity Deals
• Astorg is in exclusive talks to buy Corialis, a Belgian maker of aluminum systems for windows and doors, from CVC Capital Partners. www.corialis-group.com
• Cornell Capital invested in INW, a Carrollton, Texas-based nutritional supplements maker, from Rosewood Private Investments. http://axios.link/aX38
• Eurazeo will invest €68 million for a majority stake in Ultra Premium Direct, a French premium pet food maker. http://axios.link/u21i
• Kinderhook Industries acquired Cameron W&C, a Little Rock, Ark.-based distributor of commercial and industrial wire and cable. www.cameronwire.com
• LiveKindly Collective, a Los Angeles-based portfolio of plant-based food brands, raised $335 million. TPG Rise Fund led, and was joined by Rabobank and S2G Ventures. http://axios.link/hnp6
• Thoma Bravo invested in Applitools, a San Mateo, Calif.-based provider of visual test automation software. www.applitools.com
Public Offerings
• Allbirds, the wool sneaker maker valued by VCs at $1.7 billion, is taking steps toward the public markets, hiring Panera vet Mike Bufano as CFO, adding a pair of independent directors and posting for an "SEC reporting" job. http://axios.link/dRgA
⚡ Raizen, a Brazilian joint energy venture of Cosan and Royal Dutch Shell, picked banks for a local IPO that could raise up to $2.25 billion, per Reuters. http://axios.link/M5h3
SPAC Stuff
• Bill Ackman told investors that his Pershing Square Tontine SPAC, which raised a record $4 billion last summer, is unlikely to announce a transaction agreement by its quarter-end goal.
• Lilium, a German air taxi developer, agreed to go public at an implied $3.3 billion valuation via Qell Acquisition Corp. (Nasdaq: QELL), a SPAC led by ex-GM exec Barry Engle. Lilium had raised nearly $400 million from firms like Atomico, Tencent, Freigeist, Balllie Giffrord and LGT Group. http://axios.link/DuYf
• Apollo Strategic Growth Capital III, a SPAC formed by Apollo Global Management, filed for a $400 million IPO. http://axios.link/oLbW
• Learn CW Investment, an education-focused SPAC formed by Learn Capital and Commonwealth Asset Management, filed for a $250 million IPO. http://axios.link/KOCA
• Tribe Capital Growth II, a tech SPAC formed by Tribe Capital, filed for a $300 million IPO. http://axios.link/b50f
• Waverley Capital Acquisition 1, a TMT and entertainment SPAC chaired by Edgar Bronfman Jr., filed for a $300 million IPO. http://axios.link/nYNz
Liquidity Events
• Applied Materials (Nasdaq: AMAT) has bailed on its $2.2 billion cash purchase of Japanese chip-making equipment company Kokusai Electric from KKR, and will pay a $154 million termination fee. The 2019 agreement had been a BFD.
• Avantax (Nasdaq: BCOR) acquired GuideVine Technologies, a New York-based lead gen and marketing platform for finance pros. GuideVine had been seeded by Blue Collective. www.guidevinetech.com
🎧 Spotify (NYSE: SPOT) agreed to buy the parent company of sports-centric social audio app Locker Room, which had been seeded by firms like GV, Precursor Ventures, Chapter One Ventures and Maveron. http://axios.link/edgg
• Unitas Capital and NWS Holdings are restarting the sale process for Dutch crane maker Hyva, which could fetch around $700 million, per Bloomberg. http://axios.link/kY55
Fundraising
• Atlas Holdings raised $3.1 billion for its fourth flagship buyout fund. www.atlasholdingsllc.com
• Boyu Capital of China is raising its fifth flagship VC fund and its first growth equity fund, per SEC filings. www.boyucapital.com
• Canvas Ventures raised $350 million for its third fund. www.canvas.vc
• Craft Ventures, led by David Sacks, is raising its third early-stage fund and its first growth fund, per SEC filings. www.craftventures.com
• Halogen Ventures, led by Jessie Draper, has secured more than $20 million for its second fund, which is targeting up to $30 million, per an SEC filing. www.halogenvc.com
• Overline, an Atlanta-based VC firm, raised $25 million for its debut fund. http://axios.link/1JeD
• Plymouth Growth Partners is raising $125 million for its fifth fund focused on growth-stage companies in the Midwest, per an SEC filing. www.plymouthgp.com
• Streamlined Ventures raised $35 million for its second opportunities fund, per an SEC filing. www.streamlined.vc
• Zigg Capital raised $225 million for its second prop-tech VC fund. http://axios.link/y2ot
It's Personnel
• BlackRock named Paul Bodnar, a climate finance vet who held senior roles in the Obama administration, as its global head of sustainable investing. http://axios.link/SLH4
• EQT Ventures promoted Laura Yao to partner and added Anne Raimondo (ex-Zendesk SVP of ops) as an operating partner. http://axios.link/t4m7
• Yiming Liu joined law firm Cooley as a Shanghai-based capital markets partner. He previously was with O'Melveny & Myers. www.cooley.com
Final Numbers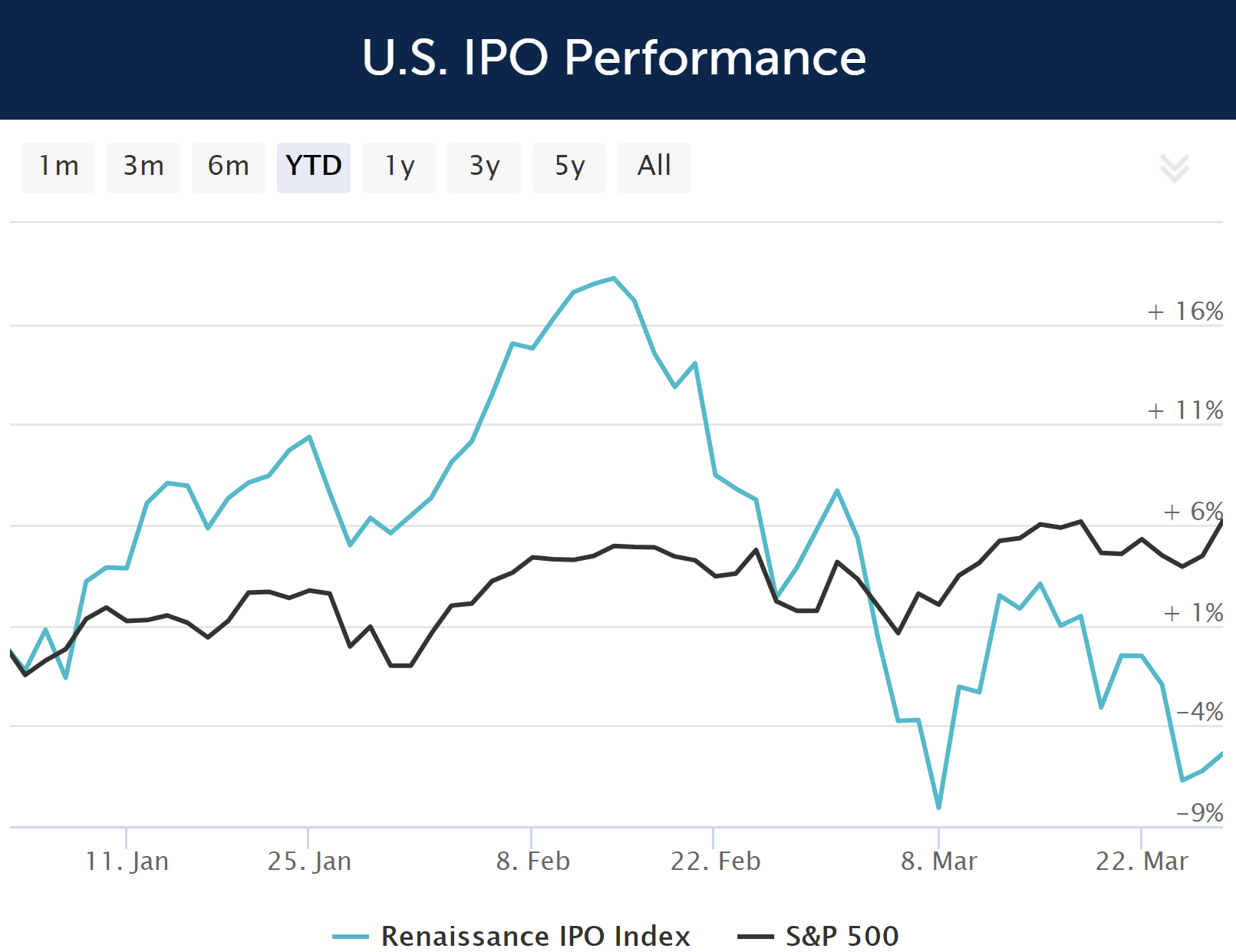 ✔️ Thanks for reading Axios Pro Rata! Please ask your friends, colleagues and collectibles crazies to sign up.