Axios Pro Rata
August 18, 2021
📈 Please join Axios' Courtenay Brown and me today at 12:30pm ET for a virtual event on the future of companies going public. Our guests include Nasdaq president Nelson Griggs and venture capitalist Bill Gurley. Register here.
Top of the Morning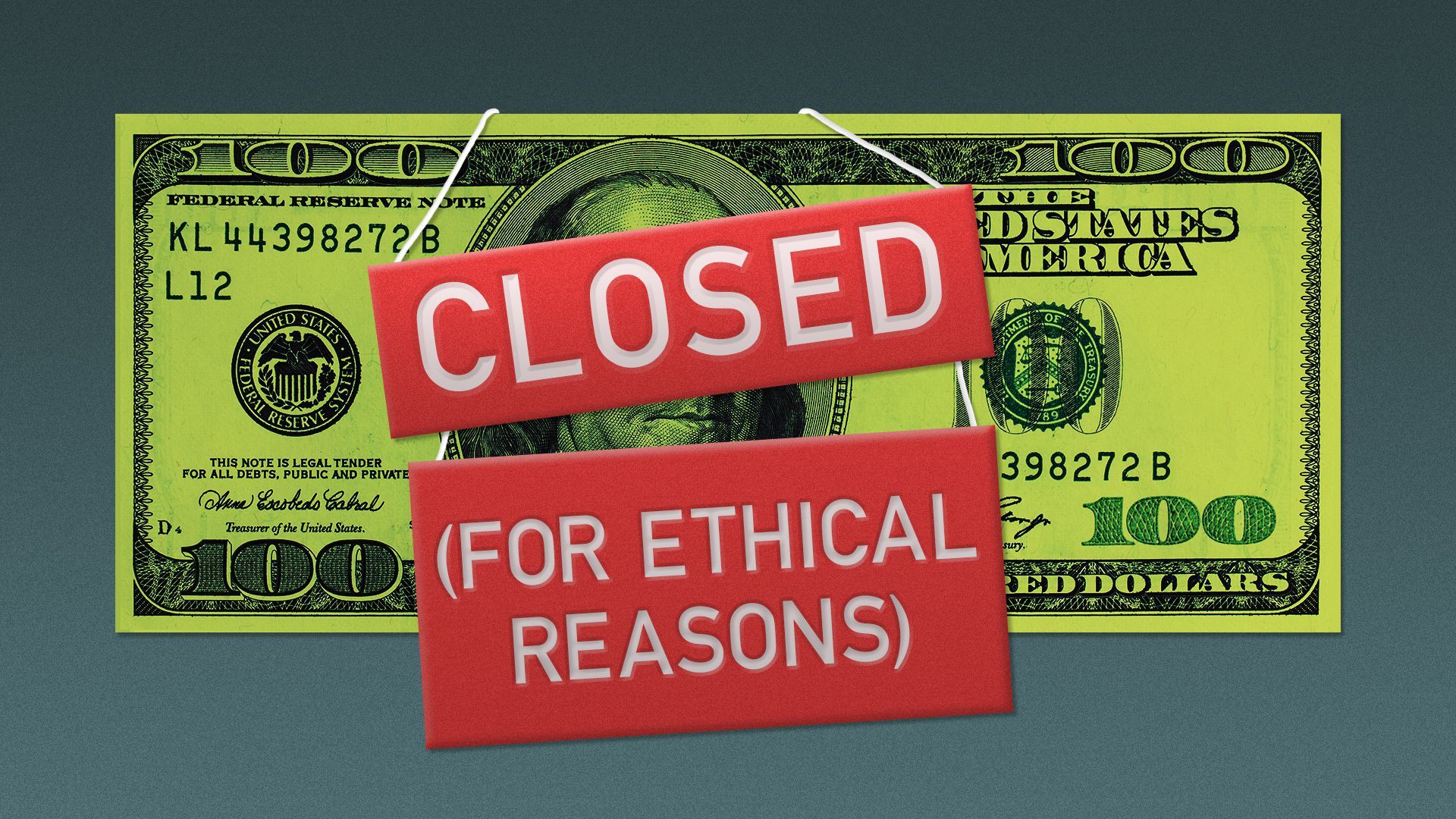 Venture capitalists are slinking away from the payday lending space, one decade after rushing in.
Driving the news: LendUp, which had raised over $200 million from firms like Google Ventures, earlier this month stopped originating loans.
Axios has obtained a letter sent to shareholders, in which CEO Anu Shultes said that payday loans "are no longer acceptable solutions to critical stakeholders in our business and the community at large."
Since its 2012 founding, the Oakland-based company had originated more than $2 billion in consumer loans.
What happened: Payday lending has always been controversial. Advocates argue that it creates financial optionality for the unbanked and disenfranchised, while critics believe that it's too often predatory.
LendUp itself acknowledged the pitfalls of traditional payday lending, particularly once Google banned payday loan ads in 2016, claiming that its tech-enabled solutions were more consumer-friendly. Nonetheless, it was fined by regulators for payday lending violations.
Since then, the industry has been under a regulatory maelstrom. President Obama instituted new consumer protections that President Trump last year rescinded, only to have the Trump move overturned in June by Congress.
Corp history: LendUp began to show cracks in 2018, when it spun off a credit card unit that's now known as Mission Lane. Its founding CEO departed soon after, succeeded by Shultes.
Late last year it launched a "a digital banking and financial health platform" called Ahead Financials.
It would seem that original LendUp investors are basically left with stub equity in Mission Lane — which has since raised lots of funding, including follow-ons from some LendUp backers — and whatever comes of Ahead, which is technically a subsidiary of LendUp Global.
No LendUp investors contacted by Axios were willing to comment for this story. LendUp CEO Shultes also declined an interview request.
The bottom line: Venture capital has become more liberal in its definition of "acceptable" investments, as evidenced by deal activity in sectors like cannabis and gambling. But the pendulum sometimes swings the other way, knocking LendUp into an attempted pivot.
The BFD
Apeel Sciences, a Santa Barbara, Calif.-based developer of rot-reduction coatings for fresh fruits and vegetables, raised $250 million in Series E funding led by Temasek at a valuation north of $2 billion.
Why it's the BFD: We waste upwards of 40% of all produced food, both in the U.S. and globally, and the situation has been exacerbated by a pandemic that's created supply chain disruptions (e.g., border closures, labor disruptions) and grocery demand surges.
Other investors include Mirae Asset Global Investments, GIC, Viking Global Investors, Disruptive, Andreessen Horowitz, Tenere Capital, Sweetwater Private Equity, Tao Capital Partners, K3 Ventures, David Barber of Almanac Insights, Michael Ovitz, Anne Wojcicki, Susan Wojcicki and Katy Perry.
The bottom line: "Apeel installs its application at the supplier facilities where the produce is packed into boxes. In addition to that technology, the company acquired ImpactVision earlier this year to add another layer of quality by integrating imaging systems on individual pieces as they move through the supply chain to optimize routing." — Christine Hall, TechCrunch
Venture Capital Deals
• Nuvemshop, a Brazilian ecommerce platform, raised $500 million in Series E funding at a $3.1 billion valuation. Insight Partners and Tiger Global co-led, and were joined by Alkeon, Owl Rock, Sunley House Capital, VMG Partners and insiders Accel, Kaszek, Kevin Efrusy, Qualcomm Ventures and ThornTree Capital. http://axios.link/5FT0
🎲 Sightline Payments, a Las Vegas-based electronic payments company focused on the gaming market, raised $244 million at a valuation north of $1 billion. Cannae Holdings led, and was joined by Genting Group, Point Break Capital Management and Walter Kortschak. http://axios.link/Jz1y
• Postman, an API platform with offices in San Francisco and India, raised $225 million in Series D funding at a $5.6 billion valuation. Insight Partners led, and was joined by investors Coatue, Battery Ventures, Bond and insiders CRV and Nexus Venture Partners. http://axios.link/RPRK
• Danggeun Market, a South Korean online secondhand goods marketplace, raised $162 million in Series D funding at a $2.7 billion valuation. DST Global led, and was joined by Aspex Management, Reverent Partners and insiders Goodwater Capital, Altos Ventures, SoftBank Ventures Asia, Kakao Ventures, Strong Ventures and Capstone Partners. http://axios.link/9cDx
🚑 Maven Clinic, a virtual clinic for women's and family health, raised $110 million in Series D funding at a valuation north of $1 billion. Dragoneer and Lux Capital co-led, and were joined by Bond and insiders Sequoia Capital, Oak HC/FT and Icon Ventures. http://axios.link/x79k
• Kovi, a Brazilian car rental platform for ride-hail drivers, raised $104 million in Series B funding. Valor Capital Group and Prosus Ventures co-led, and were joined by Quona, GFC, Monashees, UVC Investimentos and Globo Ventures. http://axios.link/odN9
• Canada Drives, a Vancouver-based online car shopping and financing platform, raised C$100 million in Series B funding. Honor Ventures led, and was joined by KAR Global. http://axios.link/t06N
• Airlift, a Pakistani quick commerce startup, raised $85 million in Series B funding co-led by 20VC and Buckley Ventures. http://axios.link/0203
🚑 Immunitas, a Waltham, Mass.-based immune-oncology biotech, raised $58 million in Series B funding. Agent Capital led, and was joined by Medical Excellence Capital, 120 Capital, Solasta Ventures, Mirae Asset, Ono Venture Investment, The Mark Foundation for Cancer Research, NS Investment, the American Cancer Society, The Leukemia & Lymphoma Society and insiders Alexandria Venture Investments, Evotec, Bayer, M Ventures, Novartis and Longwood Fund. http://axios.link/X0dr
🚑 Jnana Therapeutics, a Boston-based discovery startup focused on difficult-to-drug targets, raised $50 million in Series B funding. RA Capital Management led, and was joined by insiders Polaris Partners, Versant Ventures, Avalon Ventures, AbbVie Ventures and Pfizer Ventures. www.jnanatx.com
• Branch, a flexible workforce payments platform, raised $48 million in Series B funding. Addition led, and was joined by Drive Capital, Crosscut Ventures, Bonfire Ventures, Matchstick Ventures and Recruit Holdings. The company also secured a $500 million credit facility from Neuberger Berman. http://axios.link/TVwG
• Smallcase, an Indian wealth management startup, raised $40 million in Series C funding. Faering Capital and Premji Invest co-led, and were joined by Amazon, Sequoia Capital, Blume Ventures, Beenext, DSP Group, Arkam Ventures, WEH Ventures and HDFC Bank. http://axios.link/9A5P
• Rapid Robotics, a San Francisco-based industrial robotics startup, raised $36.7 million in Series B funding. Kleiner Perkins and Tiger Global co-led, and were joined by insiders NEA, Greycroft, Bee Partners and 468 Capital. www.rapidrobotics.com
• Preset, a San Mateo, Calif.-based data exploration and visualization platform, raised $35.9 million in Series B funding. Redpoint Ventures led, and was joined by insider Andreessen Horowitz. www.preset.io
• Stacker, a no-code software development startup, raised $20 million. Andreessen Horowitz led, and was joined by insiders YC, Initialized Capital and Pentech. www.stackerhq.com
• Regrow, a carbon measurement startup for the food supply chain, raised $17 million in Series A funding from Ajax Strategies, Tenacious Ventures, Cargill, M12, AirTree Ventures, Main Sequence and the Jeremy and Hannelore Grantham Environmental Trust. http://axios.link/OLx7
• Opya, a San Mateo, Calif.-based provider of early interventions for autism, raised $15.4 million in Series A funding from Panoramic Ventures, SoftBank, Disability Opportunity Fund, Raven One Ventures, Divergent Investments and Altitude Ventures. www.opyacare.com
• Memmo.me, a Stockholm-based provider of personalized video messages from celebs, raised $12 million led by Left Lane Capital. www.memmo.me
• Parallax, an Edina, Minn.-based business insights platform, raised $7 million in Series A funding. Grotech Ventures led, and was joined by Matchstick Ventures and Rally Ventures. www.getparallax.com
• Starday, a healthy and sustainable food products startup, raised $4 million in seed funding. Equal Ventures and Slow Ventures co-led, and were joined by Haystack, Great Oaks Venture Capital, XFactor Ventures and ABV. http://axios.link/JpU6
• RaRa, an Indonesian same-day delivery startup, raised $3.25 million co-led by Sequoia Capital India and East Ventures. http://axios.link/RvLV
Private Equity Deals
• Kohlberg & Co. acquired Myers EPS, a Bethlehem, Pa.-based maker of emergency lighting backup power solutions. www.myerseps.com
• Permira invested in CommentSold, a Huntsville, Ala.-based livestreamed social e-commerce software provider. http://axios.link/uHWD
⚡ Nexamp, a Boston-based solar energy developer, raised $240 million led by Generate Capital. http://axios.link/kJAJ
• Solum Partners acquired a majority stake in Monte Vista Farming, a Denair, Calif.-based almond huller/sheller and processor. www.montevistafarming.com
Public Offerings
• Sportradar, a Swiss data sports group, filed for an IPO. It plans to list on the Nasdaq (SRAD) and reports $26 million of net income on $480 million in revenue for 2020. It raised around $100 million in VC funding, most recently at a $2.4 billion valuation. Shareholders include CPPIB, TCV, Revolution, Mark Cuban and Michael Jordan. http://axios.link/xJ9f
SPAC Stuff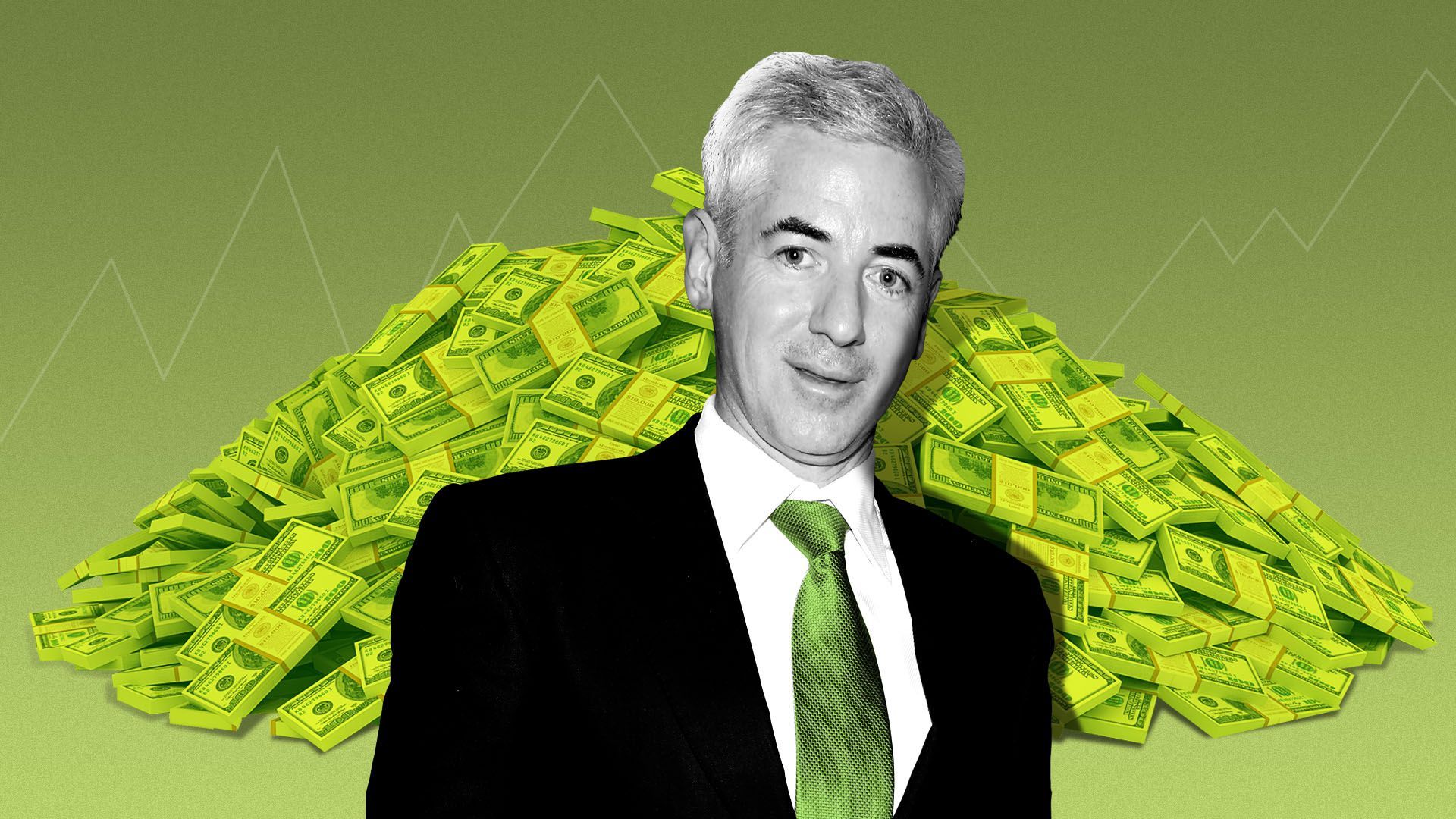 • Pershing Square Tontine Holdings (NYE: PSTH), the SPAC led by Bill Ackman, was sued for allegedly acting as an investment company rather than as an operating company. Plaintiff lawyers include former SEC commissioner Robert Jackson and Yale Law professor John Morley. Ackman is calling the suit meritless. http://axios.link/60Oz
• Aspiration Partners, a Marina del Rey, Calif.-based provider of "sustainability-as-a-service" solutions, agreed to go public at a $2.3 billion implied equity valuation via InterPrivate III Financial Partners (NYSE: IPVF). Aspiration had raised around $255 million (plus got a PPP loan) from firms like Footprint Coalition, 75 & Sunny, Enabling Future, Jovono, Alpha Edison and Reimagined Ventures. www.aspiration.com
• Forbes Media is in talks to go public at more than a $650 million valuation via Magnum Opus Acquisition (NYSE: OPA), per Bloomberg. http://axios.link/FKTc
• Hagerty, a Traverse, Mich.-based specialty automotive insurance platform, agreed to go public at an implied $3.1 billion valuation via Aldel Financial (NYSE: ADF). http://axios.link/kQ5C
Liquidity Events
• Permira hired Goldman Sachs to find a buyer for Tricor Group, a Hong Kong-based business advisory that could fetch up to $2 billion, per Reuters. http://axios.link/VRbR
More M&A
• Axel Springer, the Germany publishing giant, is in talks to buy Politico for around $1 billion. http://axios.link/rJq7
• Deutsche Post agreed to buy ocean freight forwarder J.F. Hillebrand Group for €1.5 billion. http://axios.link/3yvr
• Edison Properties is seeking a buyer for Manhattan Mini Storage, which could fetch more than $3 billion, per Bloomberg. http://axios.link/8y4R
• FiscalNote, a Washington, D.C.-based business data platform focused on legislative and regulatory risk, acquired Predata, a New York-based online activity analytics firm. FiscalNote backers include Arrowroot Capital and Runway Growth Capital. www.fiscalnote.com
Fundraising
Felicis Ventures raised $900 million for its eighth fund, including $600 million for its core early-stage strategy and $300 million to provide later-stage capital to existing portfolio companies.
Viviana Faga is joining Felicis as a general partner. She's a former operating partner at Emergence Capital and held senior operating roles at Zenefits, Platfora and Yammer.
Felicis founder Aydin Senkut tells me the firm "waited a very long time" to do an opportunities-style fund, because it "wanted to make sure we'd do a good job, so we first did eight or nine cross-fund investments before deciding it was something we should double down on."
I first met Senkut in 2010, while moderating a panel of "super angels." Felicis at the time was investing out of a $41 million fund. Another panelist was Chris Sacca, who at the time was managing around $20 million (last week he secured $800 million). The audience was sparse.
It's Personnel
• Gina Cibuzar joined Tomales Bay Capital as VP of finance. She previously was with Golden Gate Capital. http://axios.link/5DFs
• Dhiren Shah, a veteran tech banker, is leaving Credit Suisse to join Citigroup, per Reuters. http://axios.link/ISCK
Final Numbers
Crypto adoption around the world soared by 880% in the last year, according to a new index created by Chainalysis.
Axios' Kate Marino writes: "The increasingly widespread use of crypto tells different stories about the dynamics within different countries. Taken together, it shows that digital assets are becoming deeply embedded in the global financial system."
Coming attractions: Robinhood today releases its first post-IPO earnings, following market close. Expect lots of attention to its crypto numbers, particularly after its prospectus identified Dogecoin-related revenue one of its top risk factors. I'll do some curtain-raising on CNBC at around 1:15pm ET.
🙏 Thanks for reading Axios Pro Rata! Please ask your friends, colleagues and avocado aficionados to sign up.