Axios Pro Rata
June 16, 2022
Top of the Morning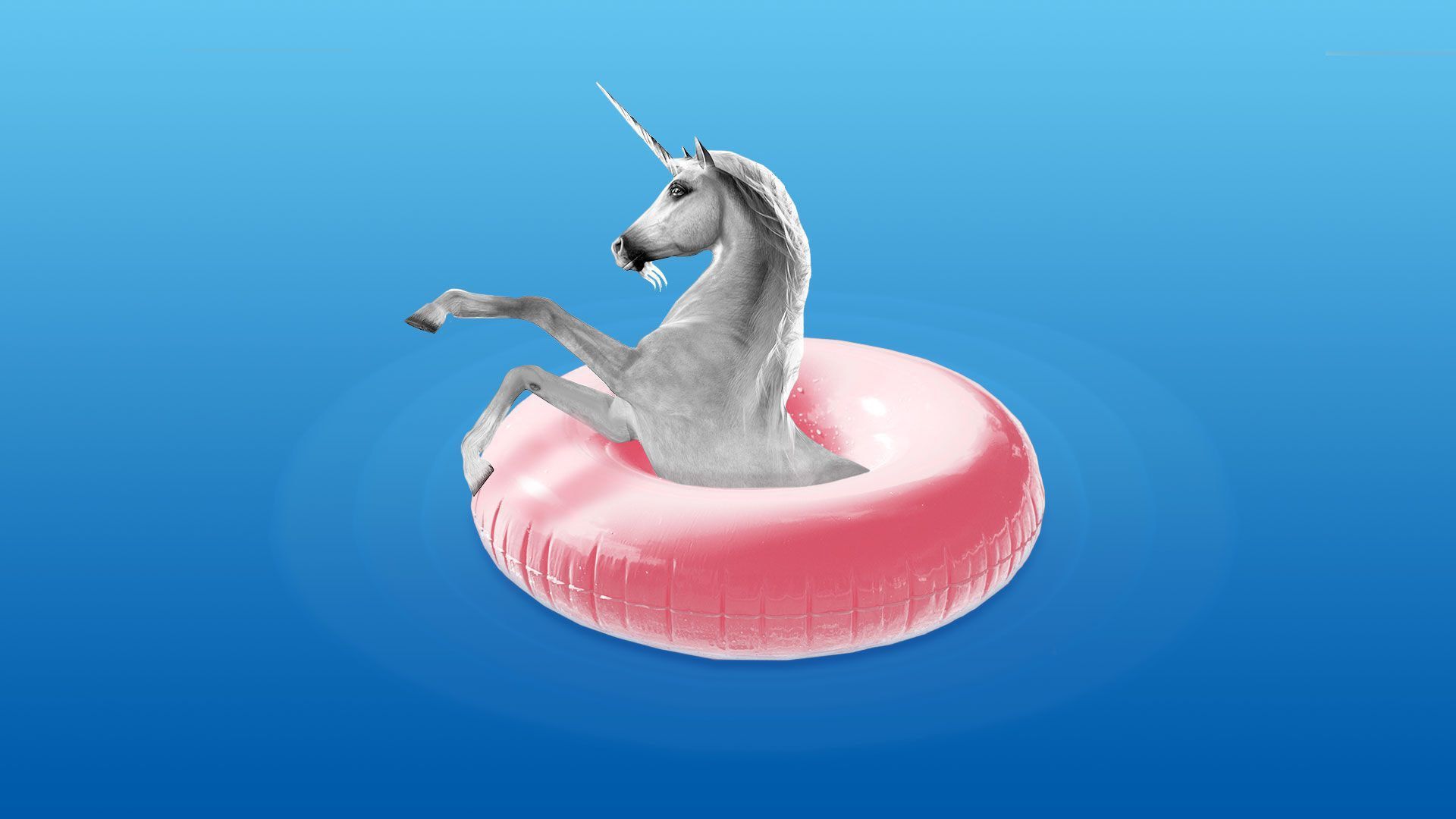 Three things we know:
Many VC-backed companies are worried their runways are too short.
Many of those same companies once made a very big deal about their nosebleed valuations, even putting them in press release headlines and referring to themselves as unicorns.
Venture capital and growth equity funds are flush with cash, but under limited partner pressure to be more conservative.
Why it matters: This is the moment for down-rounds. Not only because conditions may suggest them, but because there's relatively little reputational damage in doing them. If everyone raises a down-round, does anyone raise their eyebrows?
Remember the early pandemic days, when sectors like hospitality were staring at the gravestones? And companies like Airbnb raised new capital, often highly structured, at much lower valuations? No one held it against Airbnb, of course, and it later went public and now sports a $65 billion market cap.
June 2022 is much different than March 2020, but some of the same principles apply. Survival is paramount.
And if that means taking a down-round, so be it. Even if it's accompanied by a bit of founder dilution, new stock option grants or seeing your VC backers crack a smug smile.
Piece of advice: Don't try to hide down-rounds from the media, and then get backed into an admission because of a leak. And that goes double for telling employees. There is strength in making a hard decision, even if it highlights past hubris. Own it and live to fight another day.
The BFD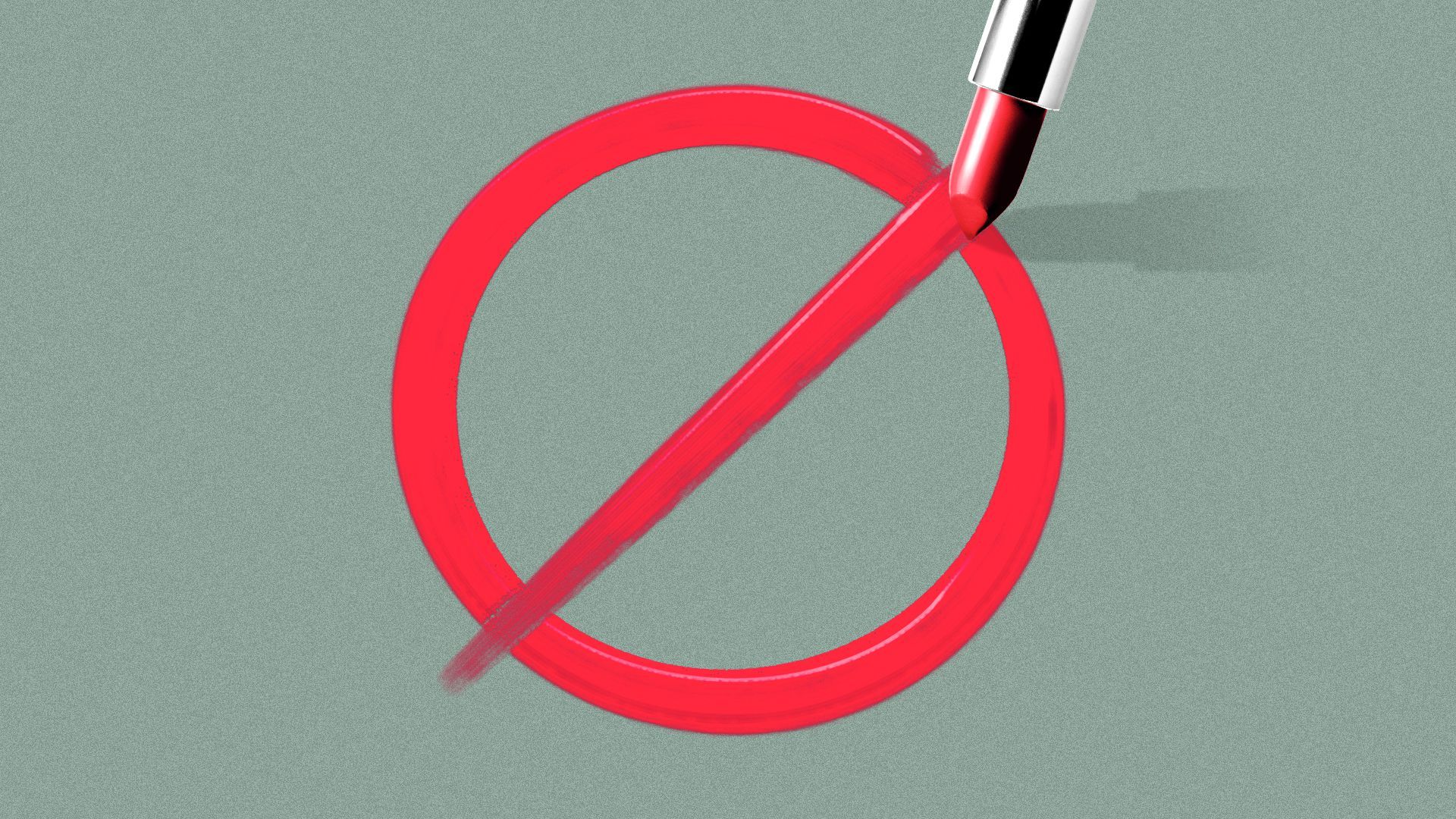 Revlon, the New York-based cosmetics firm owned by Ron Perelman, last night filed for Chapter 11 bankruptcy protection.
Why it's the BFD: This is the first major consumer biz bankruptcy of 2022, although some of the underlying macro conditions may make it more of a trailblazer than outlier.
Details: Revlon's bankruptcy filing shows between $1 billion and $10 billion in liabilities, with over 10,000 creditors. It also said it secured $575 million of debtor-in-possession financing from existing lenders, to support day-to-day operators.
The bottom line: "Revlon's sales have struggled amid supply bottlenecks and a failure to swiftly switch to in-demand skincare, losing shelf space in U.S. stores to startups backed by celebrities such as Kylie Jenner's Kylie Cosmetics and Fenty Beauty by Rihanna." — Lauren Thomas, CNBC
Venture Capital Deals
• DataStax, a Santa Clara, Calif,-based data management platform, raised $115m. Goldman Sachs led, and was joined by Rokos Capital, EDB Investments and insiders Crosslink Capital, Meritech Capital Partners and OnePrime Capital. http://axios.link/ufbs
• Goat Brand Labs, an Indian D2C brand aggregator, raised $50m from Winter Capital, Vivriti Capital, 9Unicorns, Venture Catalysts and Oxyzo. http://axios.link/1OPo
🚑 Proscia, a Philadelphia-based provider of digital and computational pathology solutions, raised $37m in Series C funding from Highline Capital Management, Triangle Peak Partners, Alpha Intelligence Capital and insiders Scale Venture Partners, Hitachi Ventures, ROBO Global, Emerald Development Managers and Razor's Edge Ventures. http://axios.link/wRHP
• VersusGame, a San Mateo, Calif.-based mobile gaming platform, raised $25m in Series A funding from APEX Capital, Brightstone Capital Partners, Feld Ventures, Gaingels and Kombo Ventures. www.versusgame.com
• General Radar, a Belmont, Calif.-based maker of high-res 3D radar systems, raised $22m in Series A funding. Disruptive and Octave Ventures joined insider Kleiner Perkins. www.genrad.io
• Finout, a cloud cost management startup, raised $18.5m. Team8 Capital and Pitango First co-led, and were joined by R Squared Ventures, Jibe Ventures and toDay Ventures. www.finout.io
• PredictSpring, a Los Altos, Calif.-based omnichannel commerce tech startup, raised $16m in Series B funding from insiders Salesforce Ventures, Felicis and Novel TMT Ventures. www.predictspring.com
• Tango, an LA-based workflow intelligence platform, raised $14m in Series A funding. Tiger Global led, and was joined by Slack Fund, Atlassian Ventures, Wing VC, General Catalyst, GSV Ventures, Red Sea Ventures and Outsiders Fund. www.tango.us
• Chain.io, a Philadelphia-based supply chain integration platform, raised $11m in Series A funding. Fontinalis Partners and High Alpha co-led, and were joined by Grand Ventures, Mercury Fund, Eve Atlas and Waybury Capital. www.chain.io
• ScienceMagic.Studios, a New York-based web3 advisory, raised $10m in from Coinbase Ventures, Digital Currency Group, Heni, Brevan Howard Digital, Liberty City Ventures, ThirdPrime, Cultur3, RealVision and Heni. http://axios.link/L7Dq
• Canditech, an Israeli job candidate assessment startup, raised $9m in seed funding co-led by Insight Partners and StageOne Ventures. www.canditech.io
• Pazcare, an Indian employee benefits and insurtech startup, raised $8.2m. Jafco Asia led, and was joined by 3One4 Capital and Beenext. http://axios.link/4PP0
• Kaleidoco, a New York-based web3 entertainment startup specializing in AR, raised $7m in seed funding from Animoca Brands, GameFi Ventures, Gemini, Jane Street, Adit Ventures, Merit Circle, Nexo, Hex Trust, SuperChain Capital and The Seelig Group. http://axios.link/DV1N
• Nue, an SF-based revenue ops startup, raised $6m in seed funding. Information Venture Partners led, and was joined by NextWorld Capital, SVTech and Bluefish. www.nue.io
• Webio, an Irish developer of chatbots for the credit, collections and payments markets, raised $4m in Series A funding led by Finch Capital. www.webio.com
• Destaxa, a Brazilian payments platform, raised a $3.1m in seed funding. Quona Capital led, and was joined by Caravela and Norte Ventures. www.destaxa.com.br
• Nume Crypto, a crypto payments processing startup, raised $2m. Sequoia Capital India led, and was joined by Beenext and Whiteboard Capital. http://axios.link/Dq6k
• Mast Technologies, a London-based mortgage origination platform, raised £1.2 million led by Antler VC. http://axios.link/lzHA
• Green Badger, a Savannah, Ga.-based provider of sustainable construction SaaS, raised $1.1m. Shadow Ventures led, and was joined by GroundBreak Ventures. www.greenbadger.com
Private Equity Deals
• Audax Private Equity invested in Canadian wealth manager Harbourfront at a C$425m valuation. http://axios.link/sAdK
• Centricus Asset Management has cooled its interest in buying Imagine Entertainment for between $600m and $800m, per TheWrap. http://axios.link/9jdQ
• CVC Capital Partners agreed to buy the IT consulting business, focused on digital transformation, of PE-backed Norwegian company Visma. www.visma.com
• Eurazeo is investing more than €70m for a majority stake in WiiSmile, a French employee rewards company, from NextStage AM (which retains a minority stake). www.wiismile.fr
• Little Leaf Farms, a Devens, Mass.-based packaged lettuce company, raised $300m in equity from The Rise Fund and debt from Bank of America. www.littleleaffarms.com
• Northlane Capital Partners invested in Infobase, a New York-based provider of K-12 educational tech. www.infobase.com
• Turning Rock Partners invested $20m as part of a recap of United Infrastructure Holdings and Carolina Marine Structures, a marine services platform in North Carolina and Virginia. www.turningrockpartners.com
• Worldwide Produce, a portfolio company of Sole Source Capital, bought Valley Food Services, a distributor of fresh produce and dairy in California's Coachella Valley market. www.wwproduce.com
Public Offerings
• DNEG, a London-based visual effects and animation studio known for its work on "Stranger Things," called off its $1.7b merger with SPAC Sports Ventures Acquisition Corp. (Nasdaq: AKIC). DNEG backers include Novator Partners. http://axios.link/L466
• Coca-Cola (NYSE: KO) said it's delaying the IPO of its Africa bottler due to market turmoil. http://axios.link/kI6x
More M&A
• Baidu (Nasdaq: BIDU) is in talks to sell its controlling stake in iQIYI, which could value the streaming service at about $7b, per Reuters. http://axios.link/0Vh2
🚑 Boston Scientific (NYSE: BSX) agreed to buy a 64% stake in M.I.Tech, a South Korean maker of non-vascular metal stents, for around $230m. http://axios.link/mfw3
• The Hut Group (LSE: THG), a British beauty and nutrition e-commerce company, said it's rejected all recent takeover approaches for being too low. http://axios.link/WnNH
• Shaftesbury (LSE: SHB) and Capital & Counties Properties (LSE: CAPCC), two of London's largest property firms, agreed to merge to create a £5b company. http://axios.link/BTQI
Fundraising
⚡ Energy Capital Partners, a Summit, N.J.-based private equity firm, agreed to pay a $1m penalty and repay $3.3m to one of its funds, per an agreement with the SEC over "allocating undisclosed, disproportionate expenses." http://axios.link/R68j
• Audax Private Equity of Boston is targeting $4.75b for its seventh flagship fund, per public pension docs. http://axios.link/FNJx
• FPV, the VC firm recently co-founded by Wesley Chan (ex-Google, Felicis Ventures) and Pegah Ebrahimi (Morgan Stanley), raised $450m for its debut fund. http://axios.link/4TOe
• Inovia Capital, a Toronto-based VC firm, raised US$325m for its fifth fund. www.inovia.vc
• Three Arrows Capital, a crypto hedge fund, reportedly is liquidating assets. http://axios.link/9Dpw
It's Personnel
• Partners Capital hired Michael Viehs (ex-Federated Homes) as head of sustainable investments and Christoph Guenther (ex-Goldman Sachs) as head of public equities. www.partners-cap.com
• Raymond McGuire, Citigroup's former vice chair and head of corporate and investment banking, joined the board of KKR as an independent director. www.kkr.com
• Encore Consumer Capital promoted Megan Chen to VP. http://axios.link/ZTqq
Final Numbers: Energy transition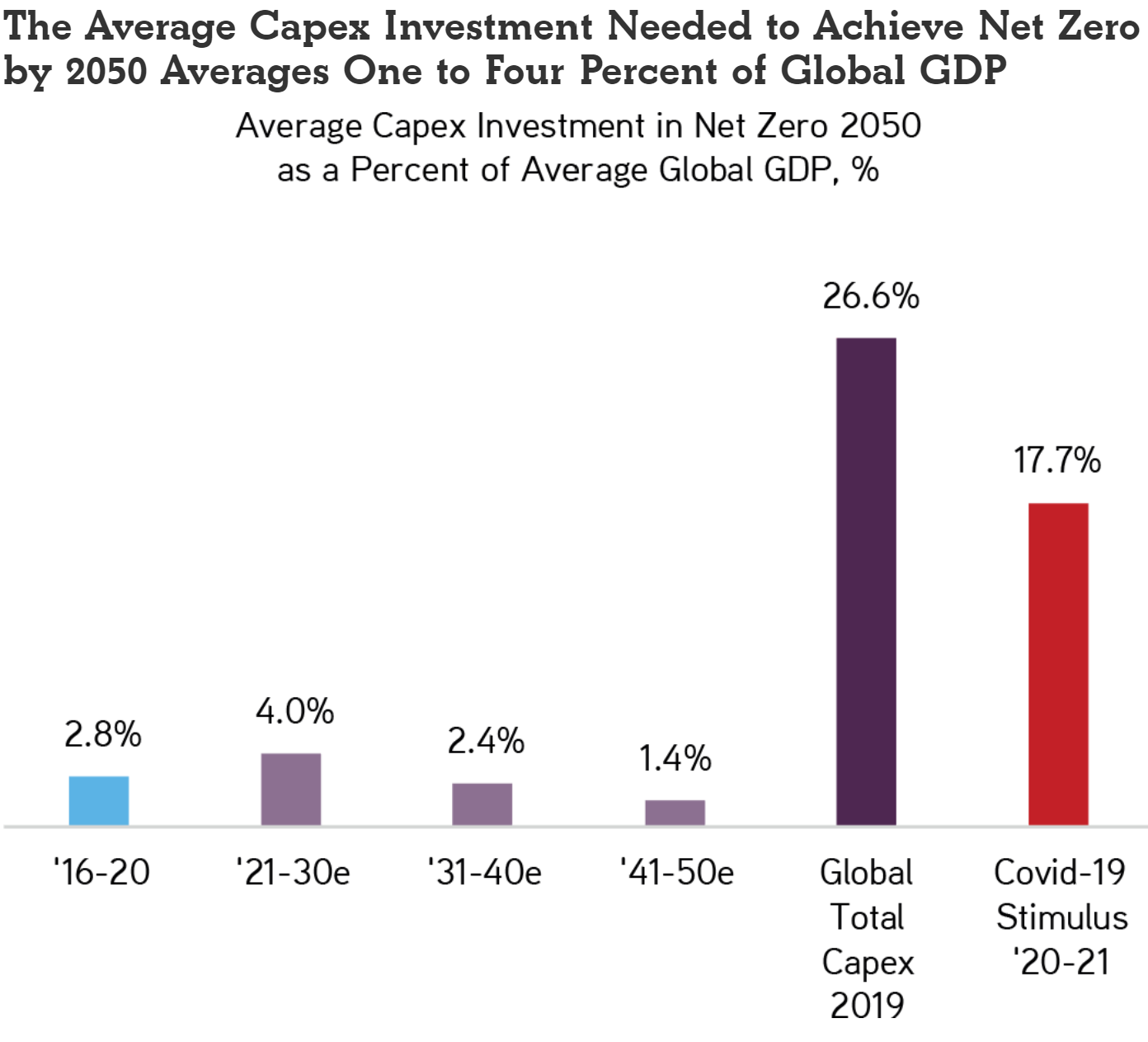 KKR chief investment officer Henry McVey writes in his mid-year macro report that energy transition is a $1.5 trillion to $2 trillion per year growth opportunity. He adds:
"Similar to our thesis that technology is no longer a distinct sector but instead woven into the fabric of every industry in which KKR invests, so too may be the energy transition story."
Related: BlackRock today announced the launch of a perpetual infrastructure fund focused on global energy transition away from fossil fuels, beginning with "single digit" billions of dollars from cornerstone investors.
Tesla also upped all of its sticker prices, while Ford said profit margins have disappeared for its Mustang Mach-E (which happens to be my car) due to rising commodity costs. Expect this to be reflected in EV investment ROI.
✅ Thanks for reading Axios Pro Rata! Please ask your friends, colleagues and leprechauns to sign up.