Axios Pro Rata
November 21, 2022
⛷️ Axios will be at the 2023 World Economic Forum in Davos, Switzerland. Want to attend one of our events? Request an invite.
Top of the Morning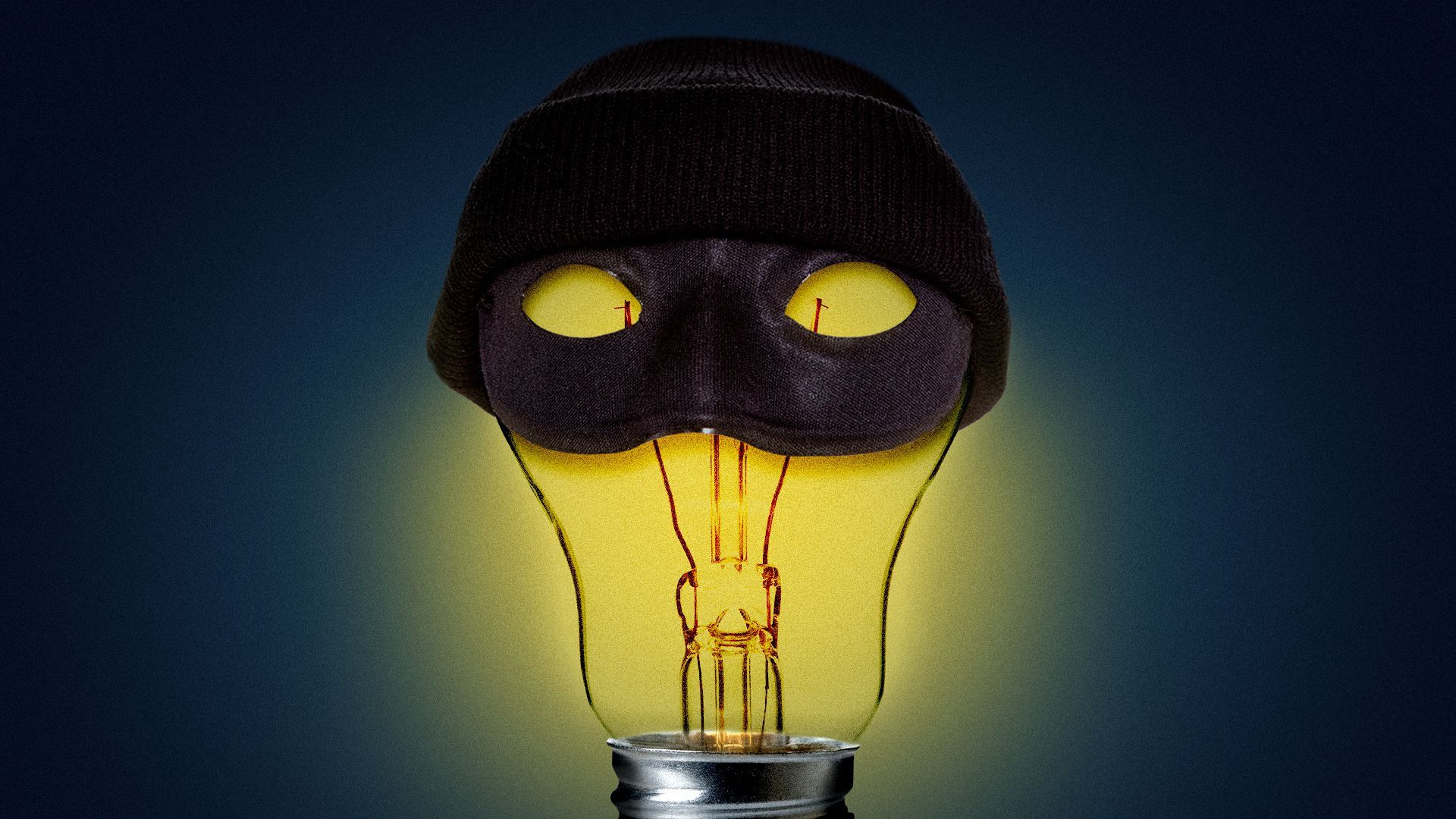 Minutes before Elizabeth Holmes was sentenced to 11 years in prison, her attorney argued that a harsh punishment would deter tech innovation and investment. Judge Edward Davila would soon retort: "Failure is normal. But failure by fraud is not okay."
Why it matters: There's been lots of talk this month about investor due diligence, and the lack thereof, in the case of collapsed crypto exchange FTX. Including in this space, where I've argued that venture capitalists chose FOMO over fiduciary duty.
Some in crypto and VC have, in turn, criticized us in the media for lavishing praise on FTX and CEO Sam Bankman-Fried without doing our own verifications.
The big picture: Venture capital relies heavily on trust, in part to enable entrepreneurial speed, which makes such investments particularly vulnerable to abuse. In fact, it's quite remarkable that there haven't been more cons.
Investors in FTX, for example, didn't receive balance sheets as part of their quarterly financial reports. But they trusted Sam Bankman-Fried because the exchange was throwing off cash, and had raised around $2 billion for a supposedly unleveraged business with only around 50 employees. Plus, lots of startups don't provide balance sheets.
Years ago, several VC firms trusted that the audited financials of a startup called Canopy Financial were legit. They never thought to check if the KPMG letterhead had been forged.
Oak Investment Partners once trusted one of its partners who said that a portfolio company was raising new funding. They never thought he was wiring the money to his own accounts.
The bottom line: Major frauds — from Enron to Madoff to Theranos — are obvious in retrospect. As are the failings of those who could have, and should have, known better.
But the best con artists are the ones who identify the system's frailties and then exploit them. And, as Judge Davila reminds us, ultimate blame always lies with the determined grifter.
[Note: An earlier version of this newsletter incorrectly identified Battery Ventures as an investor in Canopy Financial.]
The BFD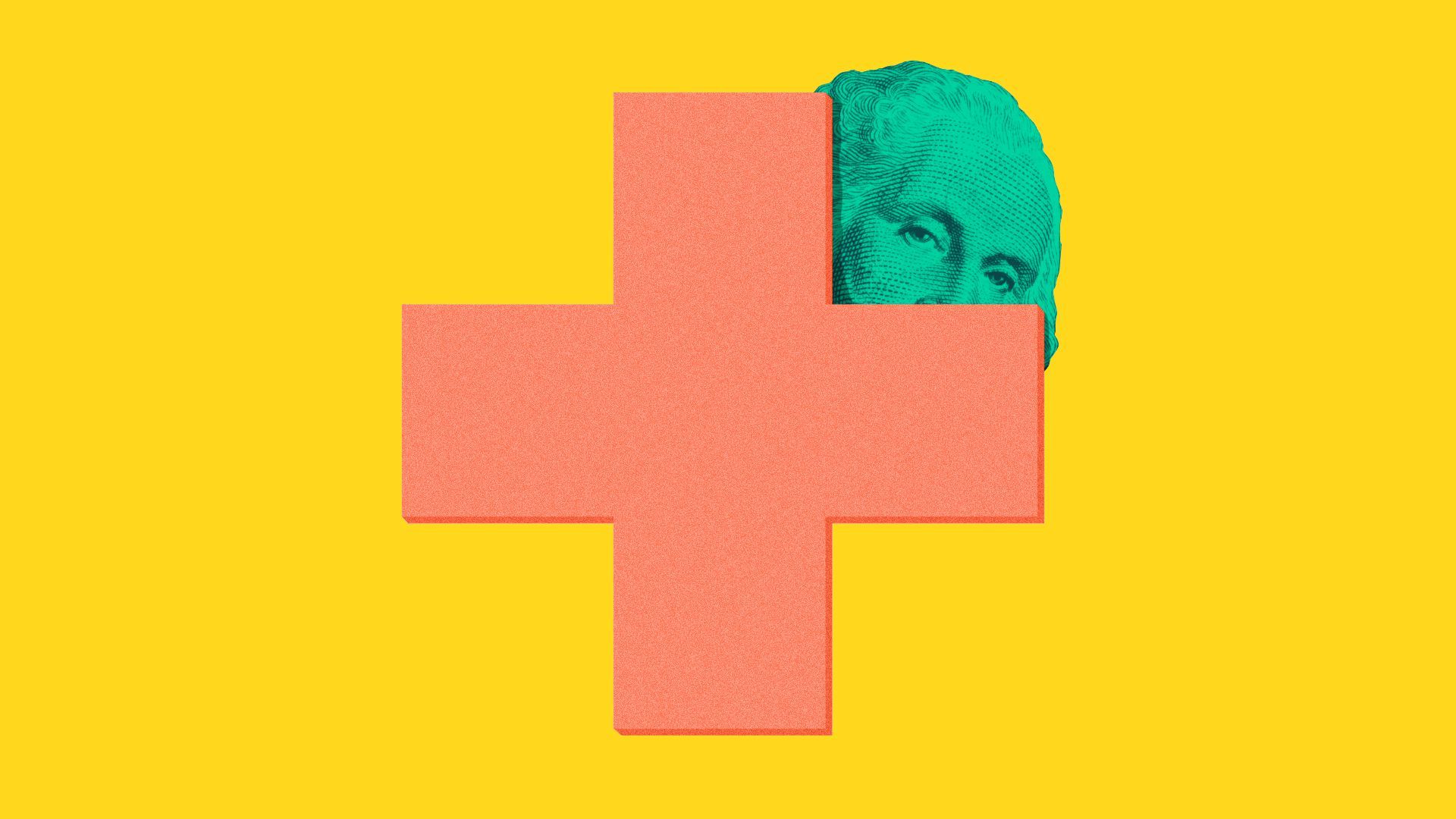 Capitol, a health care data AI startup led by former Airbnb design lead Shaun Modi, tells Axios that it's raised $10 million in seed funding led by 468 Capital.
Why it's the BFD: Capitol's goal is to become a dashboard killer, beginning with health insurers and then expanding to the health services, pharma, financial services and national security markets. Modi, who served as a strategic advisor to DHS as COVID rampaged, believes that better data visualization can speed up decision making that's currently hampered by business intelligence tools that require trained intermediaries to interpret the data.
Other investors include Brian Chesky (Airbnb), Chase Coleman (Tiger Global), Designer Fund, Fuel Capital, Nomad Capital, AirAngels, Sanno Capital and John McCormick (ex-Blackstone).
The bottom line: "Decision-makers don't want a widget, they want to know why a trend is happening, so they hire a bunch of data scientists who might not be the best communicators when it comes to presenting the data. So if the decision-maker listens to the PowerPoint and later has a question, the whole process starts over again." — Shaun Modi
Venture Capital Deals
🚑 FogPharma, a Cambridge, Mass.-based precision medicines developer, raised $178m in Series D funding from Arch Venture Partners, Fidelity, Milky Way Investments, VenBio Partners, Deerfield Management, GV, Cormorant Asset Management, T. Rowe Price, Invus, Farallon Capital Management, HBM Healthcare Investments, Casdin Capital and PagsGroup. www.fogpharma.com
• SponsorUnited, a Stamford, Conn.-based brand sponsorship marketplace, raised $35m in Series A funding led by Spectrum Equity. https://axios.link/3EmYx01
• Fairmat, a French developer of recycled carbon fiber composite tech, raised €34m in Series A funding. Temasek and CNP co-led, and were joined by Pictet Group, Singular and The Friedkin Group International. https://axios.link/3i2Pb25
• Diffblue, a British developer of "autonomous AI-for-code software," raised $8m. Albion VC led, and was joined by IP Group, Parkwalk, Hostplus and Oxford Technology and Innovations EIS Fund. www.diffblue.com
• Beam (fka Edquity), a Brooklyn-based public benefit administration platform, raised $6.4m in Series A funding. Potencia Ventures led, and was joined by Spring Point Partners, American Family Insurance Institute for Corporate and Social Impact, Imaginable Futures, Lumina Impact Ventures, Michelson Runway and Schmidt Futures. www.bybeam.co
• Surfboard, a London-based collaborative planning tool for support teams, raised $5m from Speedinvest, Fly Ventures and Seedcamp. www.teamsurfboard.com
Private Equity Deals
• Culture Partners, a Temecula, Calif.-based portfolio company of HKW, acquired Paradigm Learning, a Seminole, Fla.-based provider of gamified leadership development products. www.culture.io
⚡ Ontario Teachers' Pension Plan Board is the frontrunner to buy a 25% stake in SSE PLC's (LSE: SSE) electricity networks, which could have an enterprise value north of £10b, per Bloomberg. https://axios.link/3gnKCPb
• The Rohatyn Group agreed to acquire Ethos Private Equity, an Africa-focused alt asset manager. www.ethos.co.za
• Stonepeak and Spirit Super agreed to buy GeelongPort, an Australian port located around 75km south of Melbourne. https://axios.link/3AwPk4e
Public Offerings
⚡ BKV Corp., a Denver-based natural gas producer operating in the Barnett and Marcellus Shales, filed for a $100m IPO. https://axios.link/3EPczsF
SPAC Stuff
⚡ NXT, an Oregon-based developer of renewable fuels from feedstock, agreed to go public at an implied via Industrial Tech Acquisitions II (Nasdaq: ITAQ). NXT backers include United Airlines Ventures. https://axios.link/3tKWjTl
Liquidity Events
⚡ Amp Americas, a Chicago-based biogas producer backed by EIV Capital and Generate Capital, is seeking to fetch around $1b in a sale, per Reuters. https://axios.link/3TQxOhX
• Freetrade, a British no-commission stock-trading app, is hiring Bank of America to explore a possible sale, per The Telegraph. It's raised nearly $100m in VC funding, from firms like Draper Esprit, L Catterton, Capricorn Capital Partners, Phoenix Equity Partners, Molten Ventures, Longbrook Ventures, Patha Capital and Left Lane Capital. https://axios.link/3Axr9Cs
⚡ Starwood Energy Group is seeking a buyer for Canadian biogas producer BerQ RNG, per Reuters. https://axios.link/3TQxOhX
More M&A
• Jindal Poly Films, an Indian maker of packaging films, is considering a sale of its Europe business, which could fetch up to $1b, per Bloomberg. https://axios.link/3hYbxkU
🚑 Merck & Co. (NYSE: MRK) agreed to buy South SF-based cancer drugmaker Imago BioSciences (Nasdaq: IMGO) for $1.35b in cash, or $36 per share (107% premium over Friday's closing price). https://axios.link/3XhLRQH
⚡ Ranger Oil (Nasdaq: ROCC), an oil and gas producer focused on the Eagle Ford shale in Texas, is considering a sale process, per Reuters. Ranger's market cap rose to $1.9b on the news. https://axios.link/3tL0Nt9
Fundraising
• Navis Capital Partners, a Kuala Lumpur-based PE firm, is raising $350m for its debut private credit fund, per Reuters. https://axios.link/3EtEbC2
It's Personnel
• H.I.G. Capital hired three London-based professionals for its capital formation group: Daniel Rosenthal Ayash (ex-Eaton Partners) as a managing director, Bernice Berschader (Castlelake) as a principal and Micael Hagelin (New End Associates) as a managing director. www.higcapital.com
• Saurabh Jalan has left SoftBank, where he was an investing partner who sat on WeWork's board of directors. https://axios.link/3UMTHjz
Final Numbers
Digital World Acquisition Corp., the SPAC trying to take Truth Social public, faces another major obstacle now that Elon Musk has reinstated former President Trump's Twitter account.
Trump hasn't yet tweeted, but it's hard to imagine him resisting much longer. His Twitter follower count is already approaching 90 million, after just two days, while his Truth Social following remains shy of 5 million.
He did sign an agreement whereby he would post to Truth Social before using other social media, but there was a giant carveout for "political messaging." Now that he's running for president, it could be argued that most of his posts would fall under that umbrella.
On the other hand, some DWAC shareholders might file fraud lawsuits were Trump to return to Twitter, given his public statements that he won't.
DWAC is scheduled to hold a shareholder vote tomorrow (Nov. 22) on the merger with Trump Media & Technology Group, although it's repeatedly delayed such votes in the past.
✅ Thanks for reading Axios Pro Rata, and to copy editors Mickey Meece and Nick Aspinwall! Please ask your friends, colleagues and general counsels to sign up.