Axios Pro Rata
December 11, 2020
🚴 Tomorrow at 11am ET/8am PT we host our next Peloton fundraising ride, with proceeds going to help struggling restaurant workers via the Restaurant Strong fund. More riders = more money, thanks to our generous donors, so please join us if you have a bike.
We'll be doing the 45-minute Together We Ride from 3/28, led by Robin Arzon. To find it, just go to the class library and use the search function. Lots of us will be riding under the #TeamAxios hashtag.
If you'd like to donate directly, please use this link. To make a per rider pledge, please email me ASAP. I can't wait to see you on that leaderboard!
🎧 Axios Re:Cap talks to Airbnb CEO Brian Chesky about the IPO, leaving money on the table, pandemic travel and the last time he slept on an air mattress. Listen via Apple, Spotify, or Axios.
Top of the Morning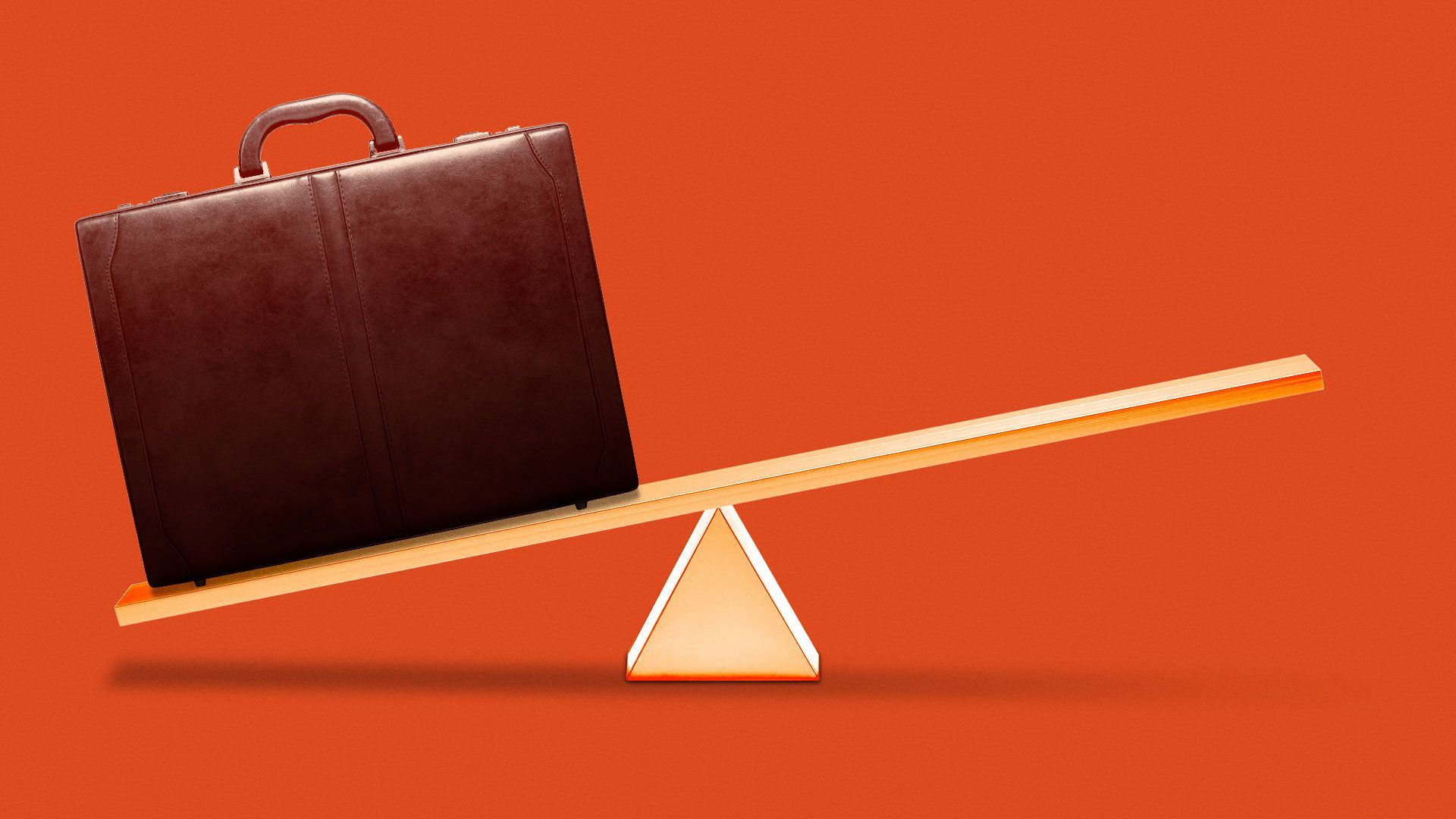 There's been more than $125 billion in SPAC merger activity this year, more than quadrupling the 2019 total. And it's only expected to accelerate in 2021.
Driving the news: Three new SPAC mergers were announced in the past 24 hours, totaling over $3.6 billion, all in the vehicle space. Plus, nine new SPACs priced IPOs, raising a combined $2 billion.
The big picture: Both supply and demand are overflowing — hundreds of unicorns and even more near-unicorns with more than 225 SPACs are actively seeking targets.
Then throw in a deep-pocketed group of active PIPE investors, albeit a few who've gotten more selective of late, new SPAC formations each day, and a vibrant leveraged loan market.
What we don't know is if this is sustainable.
Sure, everyone's jumping into the pool now, including VC firms in a show of buyout envy reciprocity, but this isn't anyone's core business (except, maybe, Michael Klein). If there's some sort of regulatory crackdown from Biden's SEC or a few big blowups scare off new investors from blank-check IPOs, then the SPAC market could shrink as fast as it expanded.
Bankers say they aren't worried, because there's so much variety in what SPACs ultimately buy. And there's some truth to that, but there's been a very heavy concentration so far in the conceptual EV/AV space.
It's long been said (including by me) that private markets follow public markets. In 2020, however, the reverse has been true.
Public equities investors act like venture capitalists, eschewing current fundamentals for five-year TAM projections.
And, with SPACs, they are buying into blank check structures that mimic buyout funds, albeit with worse LP economics and no portfolio diversity.
The bottom line: It's the new normal. For now.
The BFD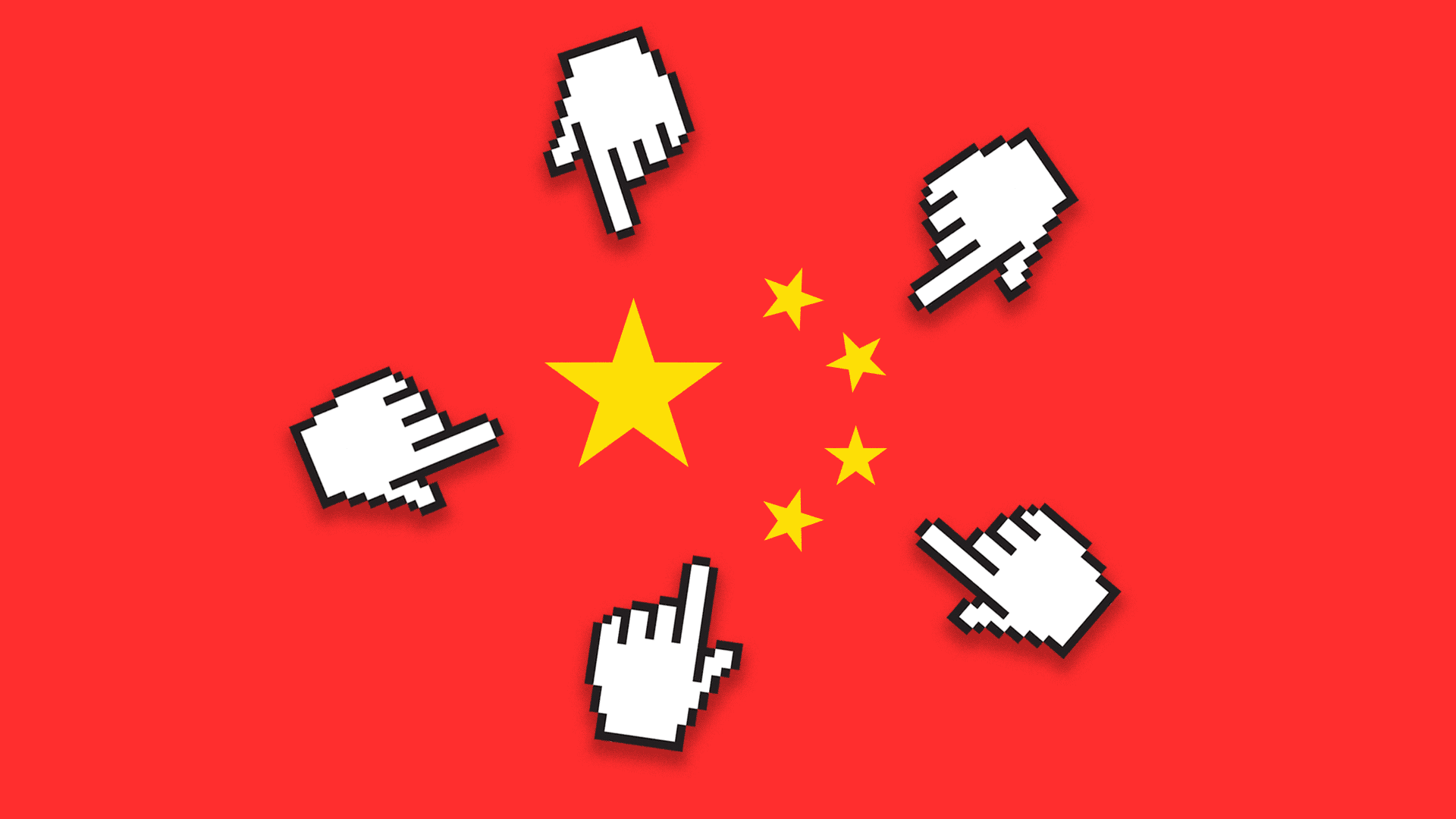 ByteDance is closing in $2 billion in new funding co-led by KKR and existing backer Sequoia Capital at a $180 billion valuation, per Reuters.
Why it's the BFD: This would cement China-based ByteDance as the world's most valuable VC-backed company, worth 3X the next-largest unicorn, and comes despite the U.S. government's efforts to force its divestiture of TikTok.
The bottom line: "In its home market, [ByteDance] is on track to rake in at least 180 billion yuan ($27.2 billion) in advertising revenue this year... Douyin, ByteDance's Chinese version of TikTok, said it had amassed 600 million daily users in August." — Reuters
Venture Capital Deals
• Grove Collaborative, a San Francisco-based household products marketplace, raised $125 million at a $1.32 billion post-money valuation. Backers include Morgan Stanley's Counterpoint Global, Sculptor, NextView Ventures and Glynn Capital Management. http://axios.link/gDj3
• Tink, a Swedish open banking platform, raised €85 million at a €680 million post-money valuation. Eurazeo Growth and Dawn Capital co-led, and were joined by PayPal Ventures, HMI Capital, Heartcore, ABN AMRO Ventures, Poste Italiane and BNP Paribas. http://axios.link/nKkx
🚑 Rani Therapeutics, a San Jose, Calif.-based developer of a "robotic pill" for drug delivery, raised $69 million in Series E funding from undisclosed investors. http://axios.link/0Tiw
🚑 CG Oncology, an Irvine, Calif.-based developer of immunotherapies for bladder cancer, raised $47 million in Series D funding. Kissei Pharmaceutical led, and was joined by return backers ORI Healthcare Fund, Camford Capital and Perseverance Capital Management. http://axios.link/8YnU
🦍 Gorillas, a German grocery delivery startup, raised $44 million in Series A funding led by Coatue. http://axios.link/d2df
• Turing, a Palo Alto-based talent platform, raised $32 million in Series B funding led by WestBridge Capital. http://axios.link/spW6
• Fairmarkit, a Boston-based sourcing platform for large enterprises, raised $30 million in Series B funding. GGV Capital and Insight Partners co-led, and were joined by 1984 VC, New Stack and NewFund. http://axios.link/tFVJ
• Gorgias, a San Francisco-based customer support startup, raised $25 million in Series B funding at a $300 million pre-money valuation. Sapphire Ventures led, and was joined by SaaStr, Alven, Amplify Partners, CRV and Greycroft. http://axios.link/AVhR
• Boast.ai, a Vancouver-based provider of R&D tax automation software, raised $23 million in Series A funding led by Radian Capital. http://axios.link/OJh0
🚑 PrinterPrezz, a San Francisco-based med device 3D printing startup, raised $16 million in Series A funding. D. One Vision Management led, and was joined by Boutique Venture Partners, Berkeley Catalyst Fund and Solvay Ventures served as strategic investor. http://axios.link/Qrle
• Iralogix, a Pittsburgh-based provider of white-label IRA products, raised $7.5 million in Series B funding. Great North Labs led, and was joined by Trog Hawley Capital, Riverfront Ventures, and Circadian Ventures. http://axios.link/M316
• CarDr.com, a Chicago-based vehicle health info startup, raised $5 million from Red Fort Capital. www.cardr.com
• Valuedesk, a German corporate savings management startup, raised €3.2 million led by UVC Partners. www.valuedesk.de
• Cosmos Video, a "Club Penguin for adults," raised $2.6 million in seed funding led by LocalGlobe. http://axios.link/PS8v
• Dobby, a Washington, D.C.-based home maintenance platform, raised $1.7 million in seed funding led by Dundee VC. www.hellodobby.com
Private Equity Deals
• Abracon, a Spicewood, Texas-based portfolio company of The Riverside Company, acquired Fox Electronics, a Fort Myers, Fla.-based maker of synchronization components. www.abracon.com
• Advent International is in advanced talks to buy the plexiglass unit of France's Arkema (Paris: AKE) for more than €1 billion, per Bloomberg. http://axios.link/MRzr
⚡ Calisen (LSE: CLSN), a British energy infrastructure company, agreed to be taken private for £1.43 billion by an investor group that includes BlackRock, Goldman Sachs and Mubadala. http://axios.link/tV67
• CallRail, an Atlanta-based marketing and analytics platform, raised $56 million from existing backers Sageview Capital and Leaders Fund. www.callrail.com
• CVC Capital Partners agreed to buy Irrawady Green Towers, a Myanmar-based telecom tower operator for around $700 million, per Reuters. Sellers include Blu Stone Management. http://axios.link/FQm8
🚑 Freeman Spogli acquired US Med-Equip, a Houston-based renter and seller of movable medical equipment. www.usme.com
• Main Post Partners invested in Duke Cannon, a Wayzata, Minn.-based DTC men's grooming products company. www.dukecannon.com
• New Mountain Capital acquired Tinuiti, a New York-based performance marketing firm, from Mountaingate Capital. www.tinuiti.com
• Norwest Equity Partners agreed to buy Red Monkey Foods, a Springfield, Mo.-based provider of salts and organic spices & seasonings, from SF Equity Partners. www.redmonkeyfoods.com
• Quad-C Management agreed to buy Learners Edge, an Eagan, Minn.-based provider of online professional development courses, from L Squared Capital Partners. www.learnersedge.com
• Resource Label Group, a Franklin, Tenn.-based portfolio company of First Atlantic Capital and TPG Growth, acquired Labels West, a Seattle-based provider of labels to the wine, spirits, health and beauty, food and nutraceutical industries. www.resourcelabel.com
Public Offerings
🚑 AbCellera, Eli Lilly's partner on a monoclonal antibody treatment for COVID-19, raised $483 million in an upsized IPO. It priced at $20 per share for an initial market cap of $5.3 billion, will trade on the Nasdaq (ABCL) and raised over $100 million in VC funding from firms like DCVC (12.4% pre-IPO stake), Viking Global (8%) and Founders Fund. http://axios.link/jD8a
🚑 Certara, a Princeton, N.J.-based drug development consultancy owned by EQT Partners, raised $668 million in its IPO. The company priced 29.1 million shares at $23, versus plans to offer 24.4 million shares at $19-$22, for an initial market cap of $3.5 billion. It will list on the Nasdaq (CERT), used Jefferies as left lead underwriter, and reports $5 million of net income on $179 million in revenue for the first nine months of 2020. http://axios.link/gSmf
🚑 Nanobiotix, a French developer of nanoparticle therapies for cancer, raised $99 million in its U.S. float (Nasdaq: NBTX). It will continue to trade on the Euronext Paris (NANO). http://axios.link/qasu
SPAC Stuff
• EV Charged, an e-vehicle charging unit of listed French utility Engie, agreed to go public via a reverse merger with TPG Pace Beneficial Finance (NYSE: TPGY) at a $1.4 billion valuation. http://axios.link/ZB2F
• Innoviz Technologies, an Israeli developer of lidar sensors, agreed to go public via reverse merger with Collective Growth Corp. (Nasdaq: CGRO) at a $1.4 billion valuation. It had raised $264 million from firms like China Merchants Capital, Shenzhen Capital Group, New Alliance Capital, Harel Insurance Investments and Financial Services and Phoenix Insurance Co. http://axios.link/LB5F
⚡ Lightning EMotors, a fleet electrification startup, agreed to go public via a reverse merger with GigCapital3 (NYSE: GIK), at a valuation of around $823 million. Lightening EMotors had raised around $27 million from backers like BP Ventures. http://axios.link/SVNF
• CBRE Acquisition Holdings, a SPAC sponsored by commercial real estate giant CBRE, raised $350 million in its IPO. http://axios.link/4CoO
• Delwinds Insurance Acquisition, an insurance-focused SPAC formed by The Gray Insurance Co., raised $175 million in its IPO. http://axios.link/QA5M
• EdtechX Holdings Acquisition, an ed-tech-focused SPAC formed by IBIS Capital, raised $100 million in its IPO. http://axios.link/kwTZ
• Globis Acquisition, an economic globalization-focused SPAC formed by Globis Capital Advisors and Chardan, raised $100 million. http://axios.link/MUtp
• Gores Holdings VI, a SPAC formed by The Gores Group, raised $300 million in its IPO.
• Motive Capital, a fintech-focused SPAC formed by Motive Partners, raised $360 million in its IPO. http://axios.link/UMhZ
• Roth CH Acquisition II, a SPAC formed by execs at Roth Capital and Craig-Hallum, raised $100 million in its IPO. http://axios.link/qQkP
• Senior Connect Acquisition I, a senior market-focused SPAC formed by former UnitedHealth CEO Richard Burke, raised $360 million in its IPO. http://axios.link/OtgD
• Thayer Ventures Acquisition, a travel and transport-focused SPAC formed by Thayer Ventures, raised $150 million. http://axios.link/e5Ji
Liquidity Events
• Stratasys (Nasdaq: SSYS) agreed to buy Origin, a San Francisco-based 3D printing startup, for up to $100 million in cash and stock. Origin had raised around $12 million from firms like Floodgate, Haystack, Liquid 2 Ventures and OATV. http://axios.link/r8Pf
• TechTarget (Nasdaq: TTGT) agreed to buy BrightTalk, a San Francisco-based video marketing platform for webinars and virtual events. Sellers include Guidepost Growth Equity. http://axios.link/PATV
• Wolters Kluwer (Amst: WKL) agreed to buy eOriginal, a Baltimore-based provider of residential mortgage lending software, for around €231 million. Sellers include LLR Partners. http://axios.link/e8kk
More M&A
• Hyundai Motor Group agreed to buy an 80% stake in robotics company Boston Dynamics from SoftBank at a $1.1 billion enterprise value. http://axios.link/nams
• LVMH is seeking a buyer for men's clothing brand Thomas Pink, per The Evening Standard. http://axios.link/S8qr
• MetLife (NYSE: MET) agreed to sell its U.S. property and casualty insurance business for $3.94 billion to Zurich Insurance Group and Los Angeles-based Farmers Exchanges. http://axios.link/iO4m
⚡ Repsol (BME: REP), a Spanish energy company, is seeking to sell a 25% stake in its client business unit for around €2.5 billion, per Cinco Dias. http://axios.link/klBw
Fundraising
• GoldPoint Partners, an affiliate of New York Life, raised $556 million for its fifth private debt fund, per an SEC filing. http://axios.link/ENI6
It's Personnel
• Miles Grimshaw is switching venture shops, leaving Thrive Capital to become a general partner with Benchmark.
He'll relocate from New York to San Francisco, and serve as Benchmark's fifth actively investing partner (the quintet was one short after Bill Gurley pulled back).
• Sandbox Industries promoted Gretchen Hayes to managing director. www.sandboxindustries.com
Final Numbers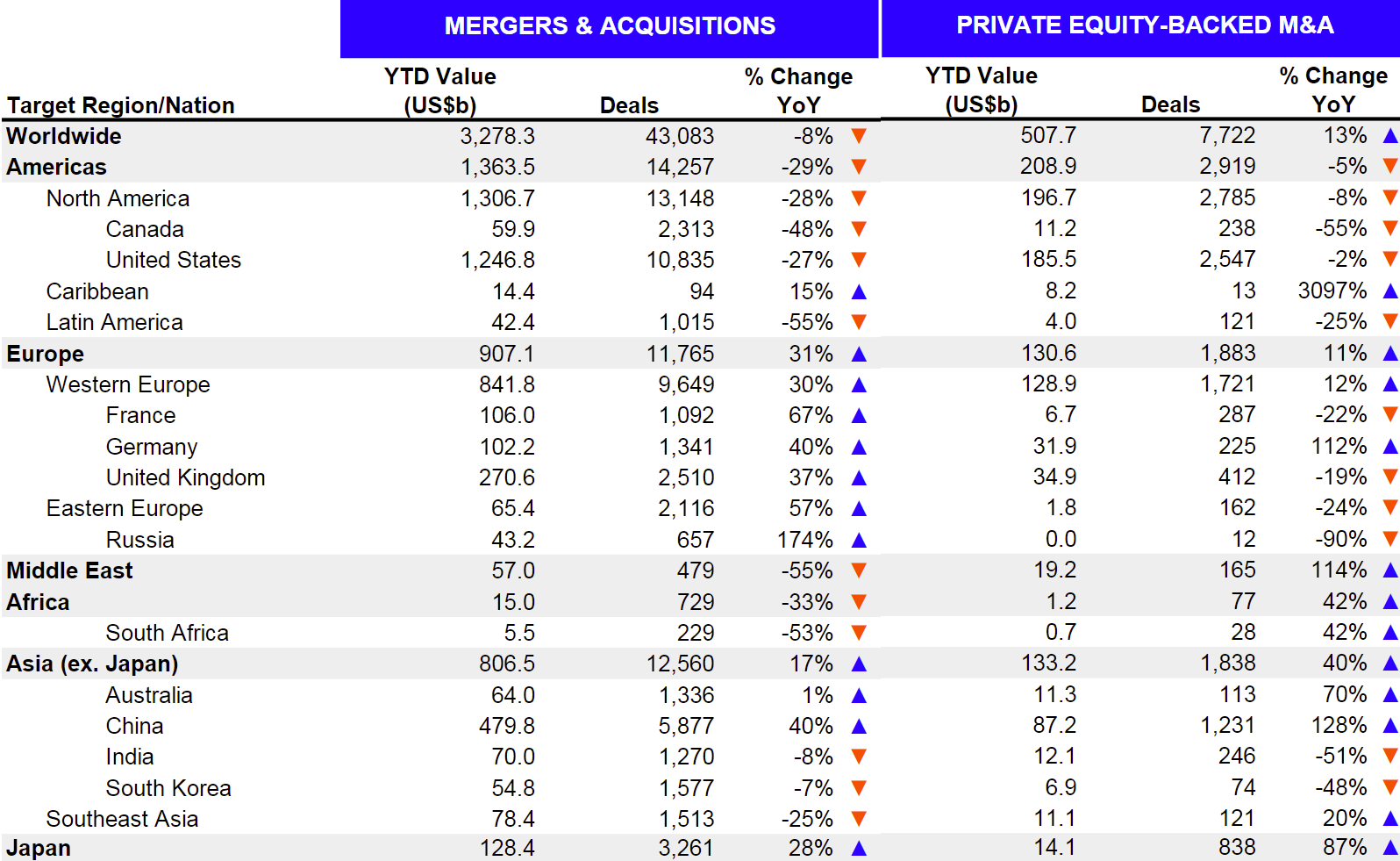 ✔️ Thanks for reading Axios Pro Rata! Please ask your friends, colleagues and to sign up.