Axios Pro Rata
May 13, 2023
Happy Saturday! Our BFD event in San Francisco kept me busy this week, so today's newsletter is a bit different. I bring you the "B-sides" — crowded out by the hit singles dominating the airwaves, but still really great jams worthy of your time.
🚨 Situational awareness: Yesterday, Elon Musk officially announced former NBC Universal exec Linda Yaccarino as Twitter's new CEO.
👋 Reminder: Feel free to send me tips or comments by replying to this email or on Twitter @imkialikethecar.
Today's Smart Brevity™ count is 931 words, a 3½-minute read.
1 big thing: Singaporean fund talks FTX, VC market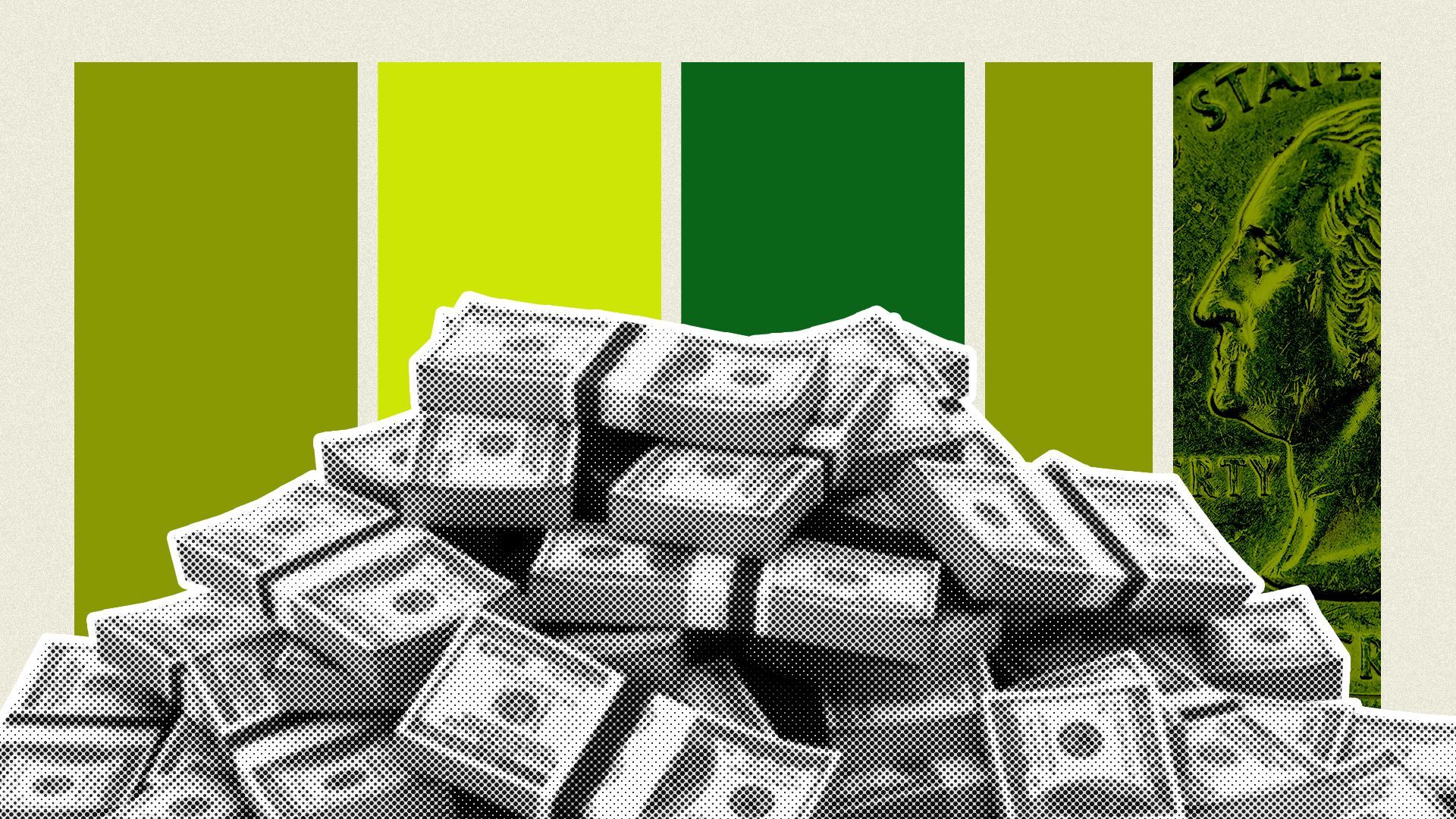 Lim Chow Kiat, the CEO of Singapore's sovereign wealth fund GIC, downplayed Sequoia Capital's investment in now-bankrupt crypto exchange FTX, insisting in an interview with Axios that "it's the total portfolio" that matters.
Why it matters: Sequoia Capital, in which GIC is a limited partner, found itself with egg on its face when allegations of fraud and misappropriation of customer funds first emerged amid FTX's collapse.
Following FTX's shuttering and the criminal indictment of a number of its executives — including co-founder and former CEO Sam Bankman-Fried — Sequoia Capital wrote down the $225 million it invested in the company.
In January, Sequoia partner Alfred Lin said the firm believes it was misled by FTX. "What gets me... it's the year-and-a-half of working relationship after the investment, and I still didn't see it — and that's difficult," he added.
Lim and GIC tech investing head Chris Emanuel sat down for a wide-ranging interview with Axios on Monday. Among the highlights:
China quandary: Like the U.S., the world's second-largest economy is dealing with challenges that call into question its ability to be an engine of global growth. "Of course every country goes through ups and down. ... The cycles and other developments have to be considered," Lim said.
"But the key is that we keep seeing opportunities in China," he added of the fund's commitment to continue to invest there over the long term.
The big VC picture: "The pace of the market is the market," said Emanuel, addressing the past year's slump in the startup world.
"We do think that there will be opportunities in the market — like Stripe is a great recent investment," he added. GIC participated in Stripe's recent fundraising round at a $50 billion valuation — down from its high of $95 billion in March 2021, just months after being valued at $35 billion.
And while initial public offerings (and thus, distributions) would be nice, Lim said GIC isn't too stressed about the current drought.
The intrigue: Like everyone else, GIC has its eye on artificial intelligence — in fact it was a big theme at the event it hosted in San Francisco this week.
"We're going to focus on areas that enable infrastructure and trust and safety," said Emanuel.
"There will be important challenges [in AI] that emerge. … We're already tracking what could be those potential solutions," he said, citing cryptographic approaches like "proof of personhood" as areas his team is exploring.
2. What they're saying: BFD edition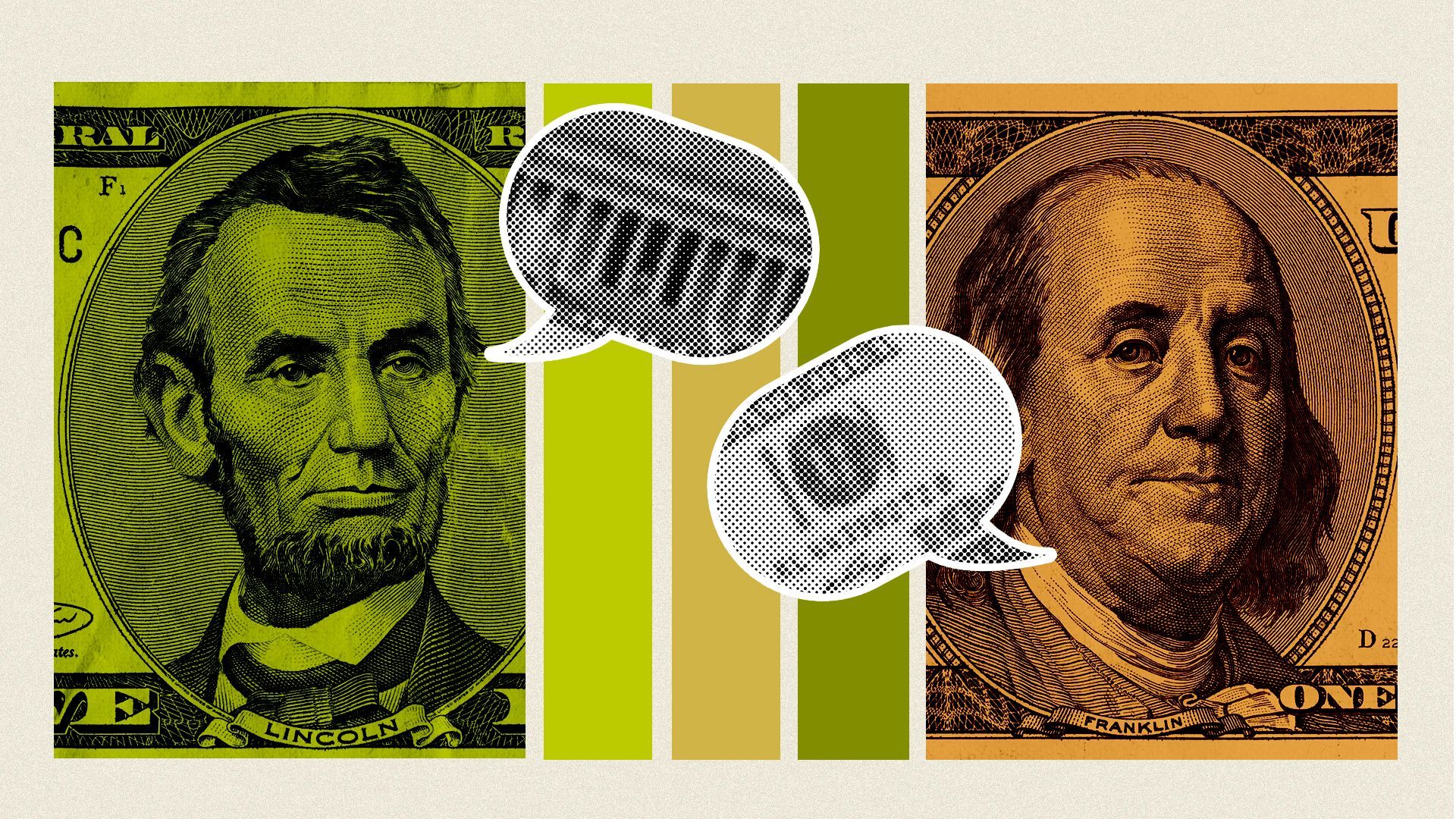 Yes, we're still highlighting more bits from Wednesday's BFD event in San Francisco because it was jam-packed with quotable moments!
A couple that stood out from my interviews on our stage:
Cathie Wood on the SEC: The Ark Invest CEO, whose firm is an investor in crypto exchange Coinbase, took aim at the U.S. securities regulator and its current approach to digital assets.
"One thing I learned back then is no regulator wants to be blamed for chasing innovation away from the United States. Well, [SEC chairman] Gary Gensler has changed that," said Wood, adding that she thinks it'll become an election issue.
"The [House] Financial Services Committee has a subcommittee called the Digital Assets Committee. It's meeting now. And I really do think that... Gary Gensler, he's going to lose one way or the other. And if we do get another administration, he'll be out," she predicted.
Of note: Ark Invest recently resubmitted an application, in partnership with 21Shares, for a Bitcoin ETF.
Garry Tan on Y Combinator: The new CEO of the famed startup accelerator program is all about refocusing the organization on what it does best, which is investing early in tech entrepreneurs and teaching them its startup playbook.
"What is the thing that is hyper unique about YC? And for me, having gone through the program, being a partner there previously, I just realized 'early' is why YC exists," said Tan.
YC's renewed focus on being an accelerator and funding startups at the early stage instead of investing in more mature companies has gotten positive feedback from VCs, added Tan. "We can be friends better, I mean, much better friends."
3. Reality check: SoftBank's Vision Fund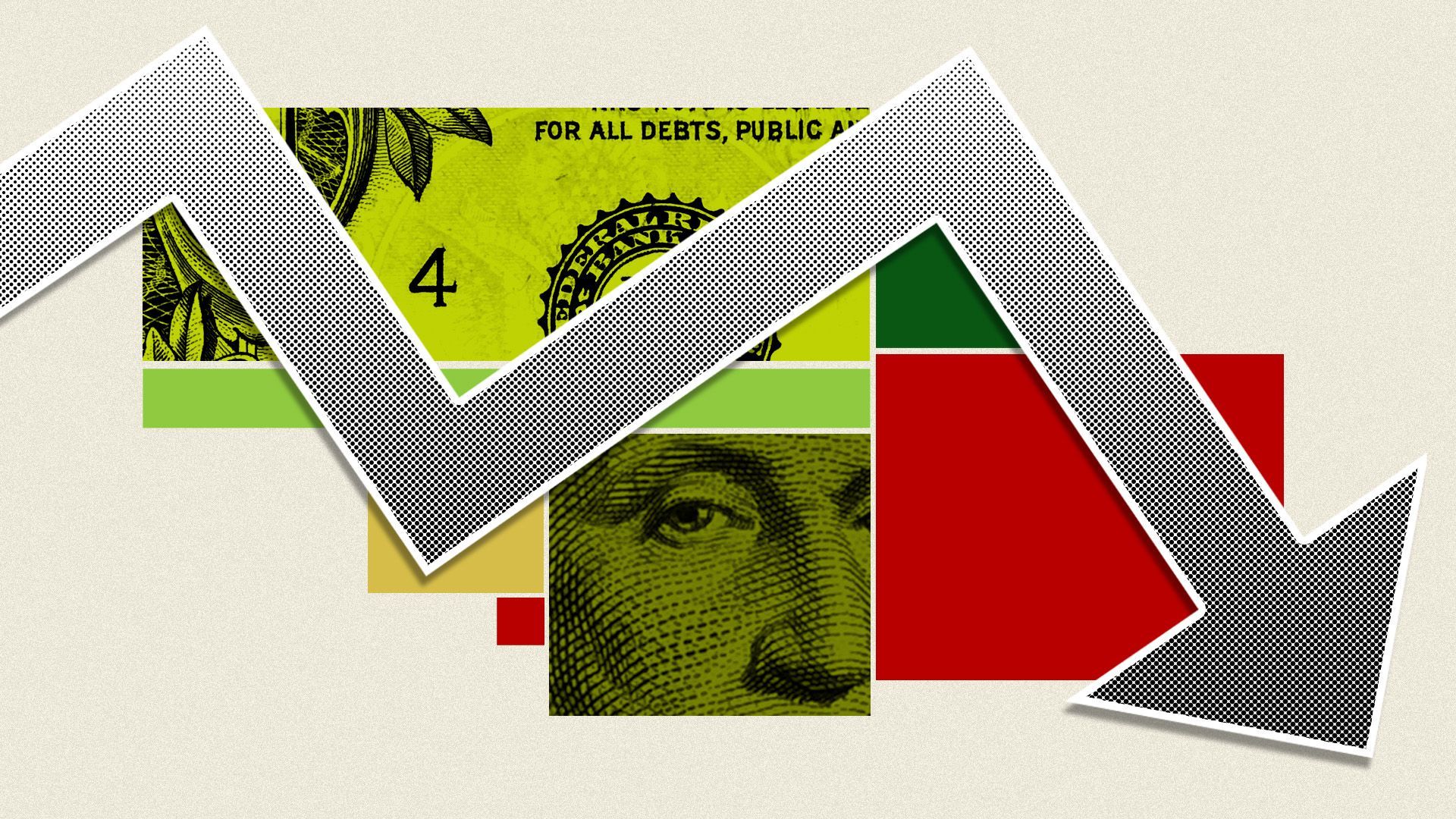 SoftBank earlier this week announced quarterly earnings, and the news for its Vision Fund wasn't too pretty: It posted a record ¥4.3 trillion ($32 billion) loss.
Why it matters: On top of that, SoftBank chairman Masayoshi Son is now personally on the hook for $5.2 billion from side deals he's set up within the Vision Fund unit, per Bloomberg.
The big picture: SoftBank's Vision Fund has been on a roller coaster since its inception. It first started as a bold bet that incited a lot of industry skepticism, then saw a sharp rebound during the pandemic's boom phase before plunging to record lows in the past year.
More broadly, SoftBank has been in offloading mode, selling various pieces of its portfolio, such as its early-stage unit SoftBank Ventures Asia Corp., and is reportedly nearing a deal to sell Fortress Investment Group to Mubadala.
What we're watching: Chip designer Arm's upcoming IPO — and how much SoftBank makes from it.
📚 Due Diligence
🧩 Trivia
We're keeping the Axios BFD party going in 2023.
Question: When is our next BFD event and where? (Answer at the bottom.)
🧮 Final Numbers
🙏 Thanks for reading! And to Javier E. David and Amy Stern for editing. See you on Monday for Pro Rata's weekday programming, and please ask your friends, colleagues and dealmakers to sign up.
Trivia: Oct. 12 in NYC!