Axios Pro Rata
February 03, 2022
Top of the Morning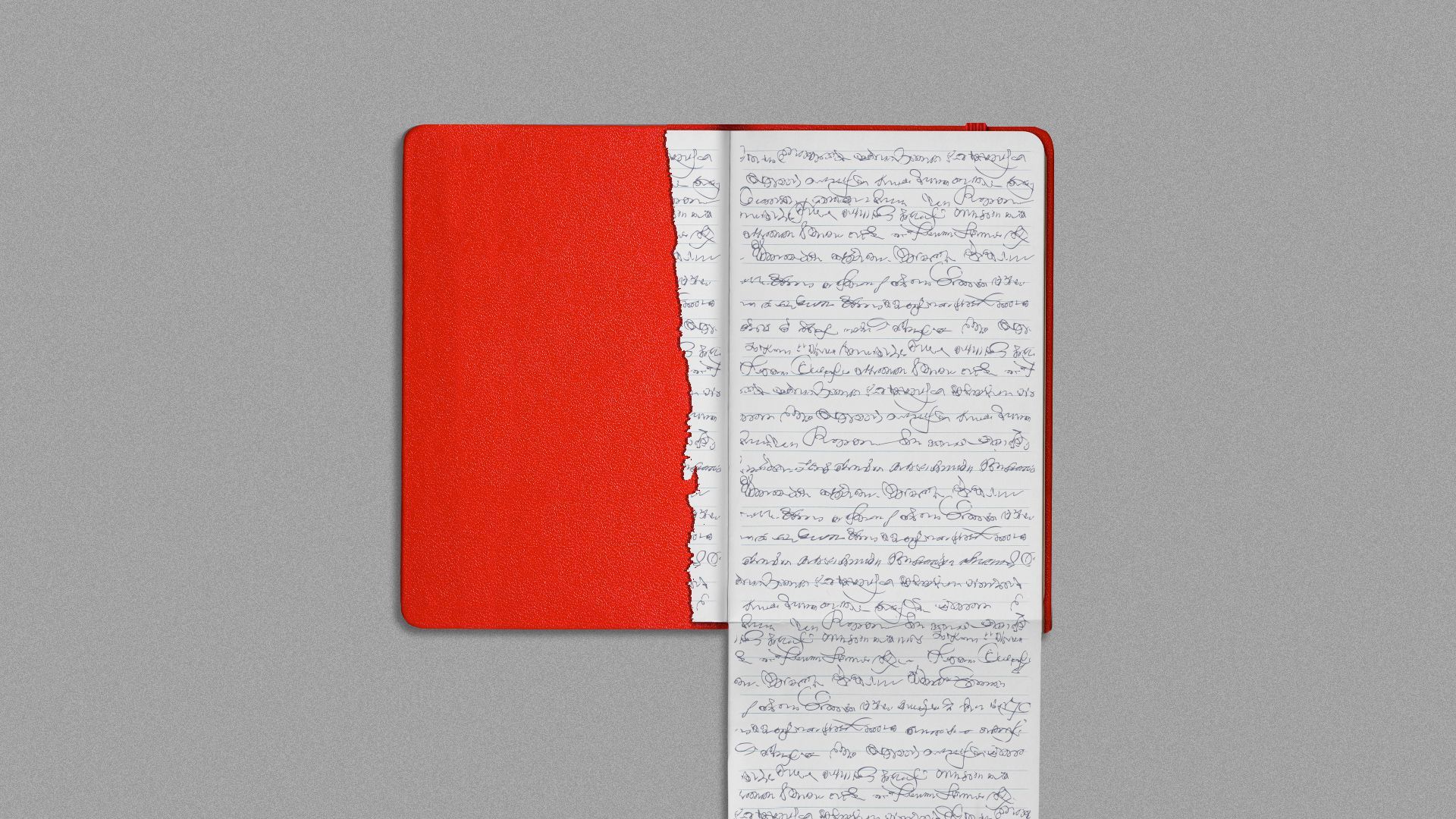 Today's column didn't quite come together in time, so some items from the notebook:
☀️ Power play: UC Regents reportedly is suing 8minute Solar, an L.A.-based solar energy project and storage company that just raised $400 million in equity and debt funding from EIG Partners.
The university claims that it was fraudulently induced by the company and its CEO to invest $150 million into a project portfolio in 2020, and that some of the money was misappropriated for the CEO's own enrichment. It's seeking $405 million, although that could rise to $1.22 billion under California law.
8minute is asking the court to dismiss the case, saying the UC Regents claim is subject to an ongoing arbitration.
⚖️ A new filing in the Guzel Ganieva vs. Leon Black case claims that some of Black's lawyers verbally offered to drop RICO claims against Ganieva's lawyers, if they'd provide dirt on Josh Harris (who co-founded Apollo Global Management with Black). Ganieva's lawyers say they declined and want sanctions, particularly since Black subsequently dropped the RICO claims anyway.
💰PE earnings: Carlyle this morning said its PE portfolio value rose 6% in Q4 2021, and disclosed a 25% year-over-year earnings jump.
Its top performance performer for the quarter was real estate, similar to what Blackstone recently reported in its earnings. For all of 2021, Carlyle's PE investments (41%) topped real estate (39%).
Expect Carlyle to use some of its riches to buy up other asset managers, including in credit, per an FT interview with CEO Kewsong Lee.
🏈 Former Cleveland Browns head coach Hue Jackson yesterday suggested that he was directed by ownership to purposefully lose games, mirroring claims made by ex-Miami Dolphins HC Brian Flores, but then Jackson walked those comments waaaayyyy back. Meanwhile, Dolphins owner Stephen Ross has now denied Flores' allegations.
As we noted yesterday, throwing games could result in the NFL forcing an owner to sell their team. Right now, the only team officially for sale is the Denver Broncos, which is expected to fetch more than $3 billion.
Yesterday's item incorrectly implied that Vista Equity's Robert Smith used to play football. He didn't (although a different Robert Smith was once a good running back). Apologies.
Speaking of Smith, there was just a big document dump in the tax fraud case of former associate Robert Brockman, in which Smith is cooperating with prosecutors. They allege that Brockman is still hiding assets, and that he held stakes in 11 Vista Equity funds.
The BFD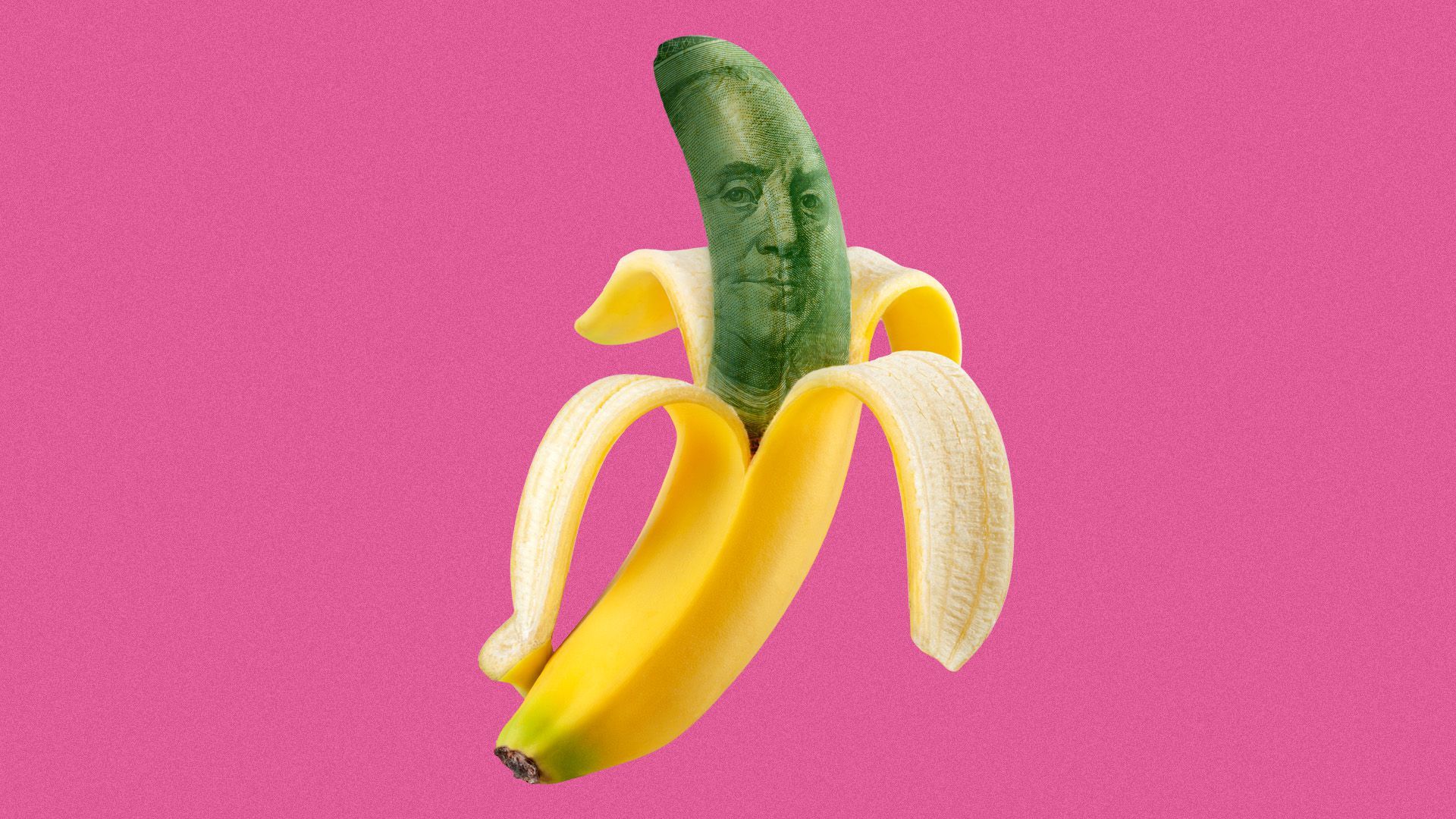 Andreessen Horowitz is in advanced talks to lead a large funding round for Yuga Labs, the company behind the NFT project Bored Ape Yacht Club, Axios has learned from multiple sources.
Why it's the BFD: Bored Apes is among the most popular community-based NFTs, below CryptoPunks and above Pixel Vault (which just raised $100 million). Last week, Justin Bieber paid $1.29 million for a Bored Ape, while one last year sold for $3.4 million at Sotheby's.
Details: The round is expected to be for at least $200 million at a valuation in the $5 billion range, and may still fall through. Andreessen Horowitz declined to comment, while Yuga Labs didn't respond to Axios' inquiries.
The bottom line: Yuga generates revenue via primary sales of its Apes and other NFTs, including recent Mutants and Kennel drops, plus residual revenue when those NFTs are resold. Buyers retain IP rights to their Apes, which means they could use the image to sell or market other products.
Venture Capital Deals
🚑 Dewpoint Therapeutics, a Boston-based biomolecular condensates startup, raised $150m in Series C funding. SoftBank led, and was joined by Mubadala Capital, 3E Bioventures, Mirae Asset Capital, NS Investment and insiders Leaps by Bayer, Polaris Partners, Samsara BioCapital, Arch Venture Partners, EcoR1 Capital and Maverick Ventures. http://axios.link/ig4W
• Productboard, raised $125m in Series D funding at a $1.7b valuation. Dragoneer led, and was joined by Tiger Global and insiders Bessemer Venture Partners, Sequoia Capital, Kleiner Perkins, Index Ventures and Credo Ventures. http://axios.link/B3cd
• Pixel Vault, a superheroes and comic book NFT collection, raised $100m from 01 Advisors and Velvet Sea Ventures. http://axios.link/wa9f
• Future, a digital fitness app that pairs users with trainers, raised $75m co-led by SC Holdings and Trustbridge Partners. http://axios.link/KJ3T
• Bold, a Colombian digital payments startup, raised $55m in Series B funding. Tiger Global led, and was joined by General Atlantic, Endeavor Catalyst and insiders Piton Capital, GFC, InQLab, Kingsway Capital, Solid Ventures, Grupo Auteco, Amador and Condor Inverlink. www.bold.co
• Wrk, a Montreal-based business workflows automation startup, raised C$55m in Series A equity and debt funding co-led by White Star Capital and OMERS Ventures. http://axios.link/NdlD
• Snapshift, a French HR platform for frontline workers, raised $45m in Series A funding. Highland Europe led, and was joined by insiders Bpifrance and UL Invest. http://axios.link/hBNV
• Mos, a challenger bank focused on student loans, raised $40m in Series B funding at a $400m valuation. Tiger Global led, and was joined by Sequoia Capital, Lux Capital, Emerson Collective and Plural VC. http://axios.link/TBVd
⚡Marvel Fusion, a German nuclear fusion startup, raised €35m in Series A funding led by Earlybird. http://axios.link/5LBd
• Veed, a London-based online video editing company, raised $35m from Sequoia Capital. It's the four year-old company's first outside funding round. http://axios.link/Fj8m
• Studytube, a Dutch online learning company, raised $30m in Series B funding co-led by Energy Impact Partners and insider Verdane Capital. It also acquired Springest, a Dutch course comparison site. http://axios.link/fH5F
• Flip, a German chat and HR app for frontline workers, raised $30m. Notion Ventures and HV Capital co-led, and were joined by insiders Cavalry Ventures and LEA Partners. http://axios.link/DXVP
• Agritask, an Israeli agronomic intelligence startup, raised $26m. Liechtenstein Group led, and was joined by Bridges Israel, Smart Agro Fund and InsuResilience Investment Fund. www.agritask.com
• HireEZ (fka Hiretual), a Mountain View, Calif.-based recruitment platform, raised $26m led by Conductive Ventures. http://axios.link/5NRR
🚑 Jasper Health, a New York-based cancer care navigation and experience platform, raised $25m in Series A funding. General Catalyst led, and was joined by insiders Human Capital, W Health Ventures, Redesign Health and 7wireVentures. www.hellojasper.com
• Annotell, a Swedish maker of software for testing autonomous vehicle perception systems, raised $24m in Series A funding co-led by Metaplanet and NordicNinja. http://axios.link/3jkp
🚑 Getlabs, a Miami-based at-home lab visits startup, raised $20m in Series A funding. Emerson Collective and Minderoo Foundation co-led, and were joined by Tusk Venture Partners, Labcorp, Healthworx and Byers Capital. www.getlabs.com
• Cerby, a New York-based cybersecurity startup focused on non-IT managed apps, raised $12m. Ridge Ventures led, and was joined by Founders Fund, Gokul Rajaram, Okta, Ventures and Salesforce Ventures. http://axios.link/NEpw
• Talkmap, a Dallas-based call center intelligence startup, raised $8m in Series A funding led by Stage1 Ventures. http://axios.link/tBV3
• Onehouse, an open-source data lakehouse, raised $8m from Greylock and Addition. http://axios.link/3WmE
• ClearEstate, a Montreal-based estate settlement and planning platform, raised US$13m in Series A funding. OMERS Ventures led, and was joined by Diagram Ventures, Torstar, Triangle Capital and NAVentures. www.clearestate.com
• Zero, a Sanger, Calif.-based sustainable online grocery delivery startup, raised $11.8m in seed funding led by Sway Ventures. www.zerogrocery.com
• Billhop, a Swedish straight-through processing payments startup, raised €10.5m led by EQT Ventures. www.billhop.com
• RareCircles, a New York-based NFT memberships platform, raised $7.5m in seed funding. Tiger Global led, and was joined by White Star Capital, Hashed, Alpaca, Crew Capital, Global Founders Capital, Alumni Ventures and Detroit Venture Partners. www.rarecircles.com
• Ferry, an Austin, Texas-based EV subscription startup, raised $4m in seed funding from such backers as AMYP Ventures and Venn Ventures. www.ferryauto.com
• Sunroom, an app for women and nonbinary creators, raised $3.6m in seed funding from backers like Blackbird Ventures. www.sunroom.so
• Cynomi, a London-based virtual CISO platform for service providers and SMBs, raised $3.5m in seed funding from Flint Capital, SeedIL and Lytical Ventures. www.cynomi.com
• Method Financial, a debt repayment rails startup, raised $2.5m from YC, Ardent Ventures, LiveOak Venture Partners and Runa Capital. www.methodfi.com
🚑 Lover, a sexual wellness app, raised $2m from Lerer Hippeau, Manta Ray, Global Founders Capital and FJ Labs. www.lover.io
Private Equity Deals
• H.I.G. Capital bought a majority stake in Berardi, an Italian distributor of industrial fasteners. www.gberardi.com
⚡ TPG Rise Climate will invest $500 million to sponsor a carveout of Nextracker, a Fremont, Calif.-based maker of solar trackers, from Flex (Nasdaq: FLEX). http://axios.link/pEdG
Axios Pro Recap
Highlights from yesterday's Axios Pro newsletters:
🚑 Health tech: Scoop on Behrman Capital pepping the sale of a CRO and on PointClickCare's next big buy.
🛒 Retail: Dispatches from the Outdoor Retailer event, including the M&A outlook.
💰 Fintech: FTX's latest buy, and the "unicornization" of a dotcom-era bust.
SPAC Stuff
🐶 Wag, a dog-walking app, is in talks to go public at around a $350m valuation via CHW Acquisition Corp. (Nasdaq: CHWA)), per Bloomberg. Wag raised over $350m in VC funding, including at a $650m valuation in 2018 via a SoftBank-led round. http://axios.link/FS8S
• Global Robotic Drone Acquisition, a drone tech SPAC, filed for a $100m IPO. http://axios.link/ZdmJ
• Murphy Canyon Acquisition, a real estate SPAC formed by Presidio Property Trust, raised $115m in its IPO. http://axios.link/xdMC
• Rocket Global Acquisition, the second SPAC led by Philip Wagenheim (Broadband Capital Partners), withdrew registration for its $100m IPO. http://axios.link/AtyR
Liquidity Events
• Nestlé agreed to buy a majority stake in Orgain, an Irvine, Calif.-based protein powder maker, from Butterfly Equity (which retains a minority stake). http://axios.link/SEUp
More M&A
• Five Star Holding, a Houston-based packaging manufacturer, is seeking a buyer in a deal that could fetch more than $1.5b, per Bloomberg. http://axios.link/vDl3
• Intech Investment Management, a West Palm Beach, Fla.-based quant equity manager, completed a management buyout from Janus Henderson. www.intechinvestments.com
• Thales (Paris: HO) is seeking to buy the cybersecurity unit of French IT consultancy Atos (Paris: ATO), for upwards of $3b, per Reuters. But Atos says the business is not for sale.
• United Airlines (Nasdaq: UAL) is seeking to sell a minority stake in its MileagePlus frequent flier program, per Bloomberg. http://axios.link/NhsX
Fundraising
• BC Partners raised €5.3b for its 11th flagship fund, well short of its original €8.5b target, per Bloomberg. http://axios.link/eEj3
• Stonepeak closed its fourth infrastructure PE fund with $14b in capital commitments. http://axios.link/B8u0
It's Personnel
• ORIX USA named Jeff Abrams as chief investment officer of asset management and hired Timothy Laughlin as managing director of special opportunities. www.orix.com
🚑 Anand Shah, former FDA deputy commissioner, joined Clayton Dubilier & Rice as an operating adviser. www.cdr-inc.com
• Mark Tercek, former CEO of The Nature Conservancy, joined Centerview Partners as a Washington, D.C.-based senior adviser. http://axios.link/NvTM
• Eight Roads promoted Alston Zecha and Vytautas Balsys to partners. www.eightroads.com
Final Numbers
✅ Thanks for reading Axios Pro Rata! Please ask your friends, colleagues and JPEG artists to sign up.