Axios Pro Rata
May 20, 2023
Happy Saturday — summer is (almost) here! Elon Musk is trying to position Twitter as a bastion of free social media expression, but so are other companies. We take a look at video network Rumble's new acquisition of podcasting app Callin.
🚨 Situational awareness scoop: EquityZen, a startup stock marketplace, cut about 25 employees yesterday and is now down to 50 (it also made cuts in October). "As with many firms, we started out the year strong and with high expectations. However, since the SVB collapse, we have seen a change and it was important that we adjust to meet today's market," per CEO Atish Davda.
👋 Reminder: Feel free to send me tips or comments by replying to this email or on Twitter @imkialikethecar.
Today's Smart Brevity™ count is 1,091 words, a 4-minute read.
1 big thing: A Rumble in new media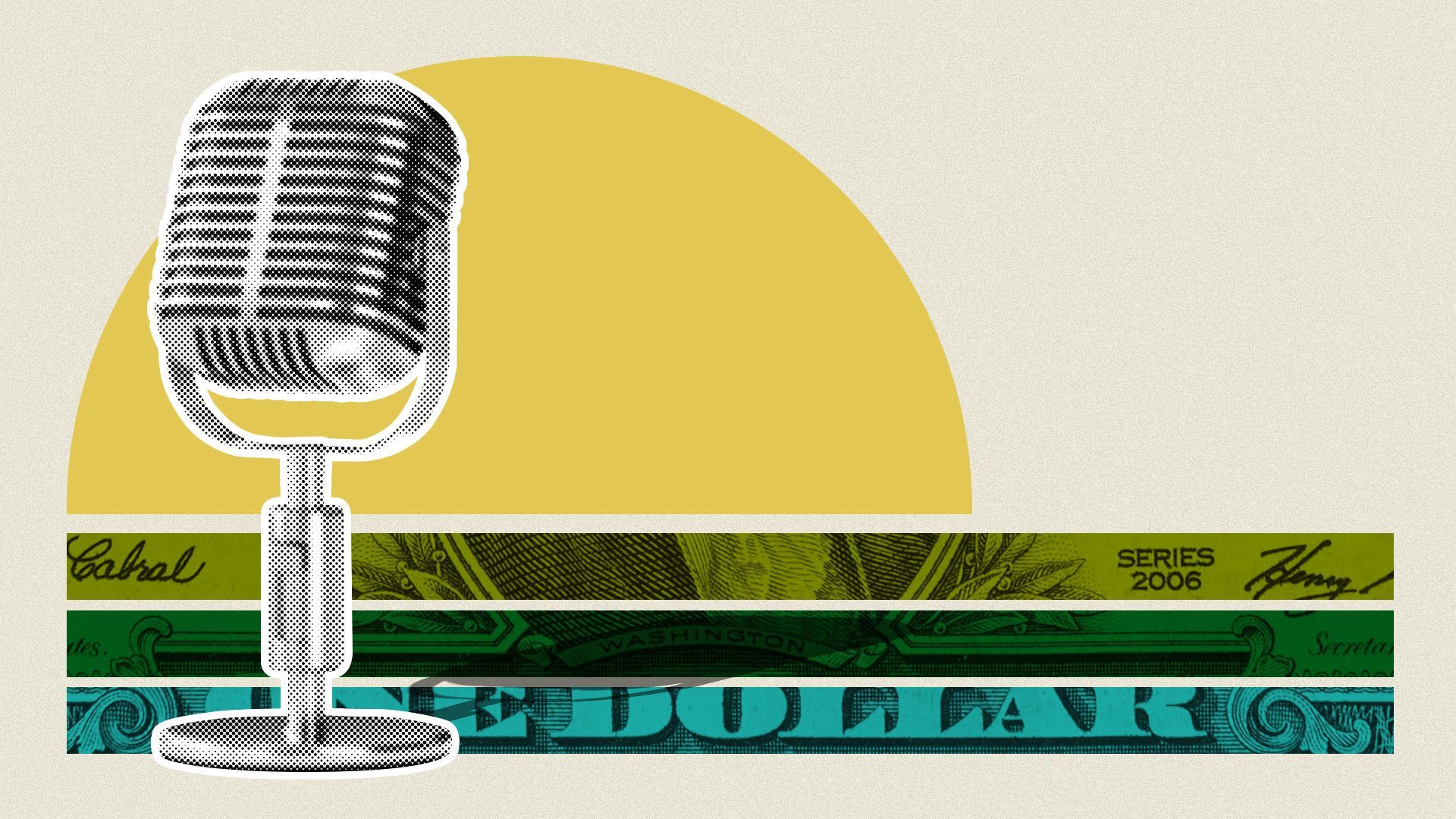 Rumble, the self-styled "free expression" video streaming service, just acquired podcasting startup Callin, and plans to turn it into a content management toolkit for Rumble's creators, CEO Chris Pavlovski tells Axios.
Why it matters: Rumble is betting that it can do what no other alternative social media company has been able to do so far — build a sustainable business.
Driving the news: It's an all-stock deal, with Rumble paying Callin shareholders a million shares upfront (worth about $9.5 million at the current share price), with another 1.5 million shares contingent on it reaching certain business milestones, per a new SEC filing.
Flashback: Incubated by Craft Ventures — the VC firm led by Silicon Valley investor and former PayPal exec David Sacks — Callin lets users create and host podcasts and tap into social features like adding guests.
It raised $12 million in Series A funding in 2021 led by Sequoia Capital, Goldcrest Capital and Craft Ventures, and quietly raised another $7.5 million from existing investors via a SAFE note in 2022, co-founder and CTO Axel Ericsson tells Axios.
How it happened: According to Pavloski, he and Sacks met a couple of years ago via Rumble's acquisition of Locals, a subscription-based video and podcasting app backed by Sacks. Rumble approached Callin with an acquisition offer.
Currently, Callin has about 17 employees, more than 100,000 registered users, has hosted "tens of thousands" of shows and a similar number of episodes and "rooms," and has signed about 150 contracts with content creators, per Ericsson.
Though it had plans to generate revenue via common business models like ads and paid tiers, it never flipped on that switch.
The big picture: Callin will become another pillar of Rumble's content business, anchored by its main content-streaming network.
Locals will serve as its subscription-based tier.
Callin will become the foundation for what the company calls Rumble Studios: a one-stop shop for content creation so that users don't have to cobble together various recording and editing tools. It will be platform-agnostic so that users can distribute their content anywhere, says Pavlovski.
Moreover: Rumble, which went public last year by merging with a special purpose acquisition company, plans to turn its cloud service into a full-fledged part of its business.
It's been the main cloud provider for Truth Social, Donald Trump's social media company, since announcing a wide-ranging tech partnership in late 2021.
It plans to make a beta version of its cloud service publicly available in late 2023, according to Pavlovski.
Earlier this week, it also released an initial version of a sponsorship marketplace for content creators.
Between the lines: So what has the video upstart learned from other "free speech" social media platforms? "Try to make everything not dependent on everyone else," Pavlovski said.
A number of apps that attracted right-leaning users, such as Gab and Parler, faced often insurmountable challenges to remaining online when their content violated vendors' own policies.
At launch, Callin said it would follow the policies of underlying tech platforms like Apple and Google (which Ericsson confirmed was mostly to access their app stores).
By the numbers: This week, Rumble posted $17.6 million in revenue for Q1 (up from $4 million in the year-ago quarter), and a net loss of $28.7 million (up from $3.9 million in the year-ago quarter).
What they're saying: "We started going in this video direction [besides audio] and the realization is essentially that we should double down on the live experience," Ericsson tells Axios.
"So the product vision, I think, aligned quite a lot with what Rumble is also interested in."
The intrigue: As part of the deal, Sacks is joining Rumble's board of directors — potentially a delicate situation given his close relationship with Twitter owner Elon Musk. (Via a representative, Sacks declined to comment to Axios.) Pavlovski, however, denies that the two companies are competitors.
"Twitter is very complementary to Rumble," he says, adding that apps like Twitter and TikTok are helpful in terms of content discovery.
Still, Musk has expressed interest in bolstering Twitter's video features. Earlier this week, it enabled Twitter Blue subscribers to upload up to two hourlong videos.
Meanwhile, former Fox News star Tucker Carlson announced he'd be relaunching his talk show on Twitter.
The bottom line: Time will tell if Rumble can succeed where others have failed.
2. Zooming out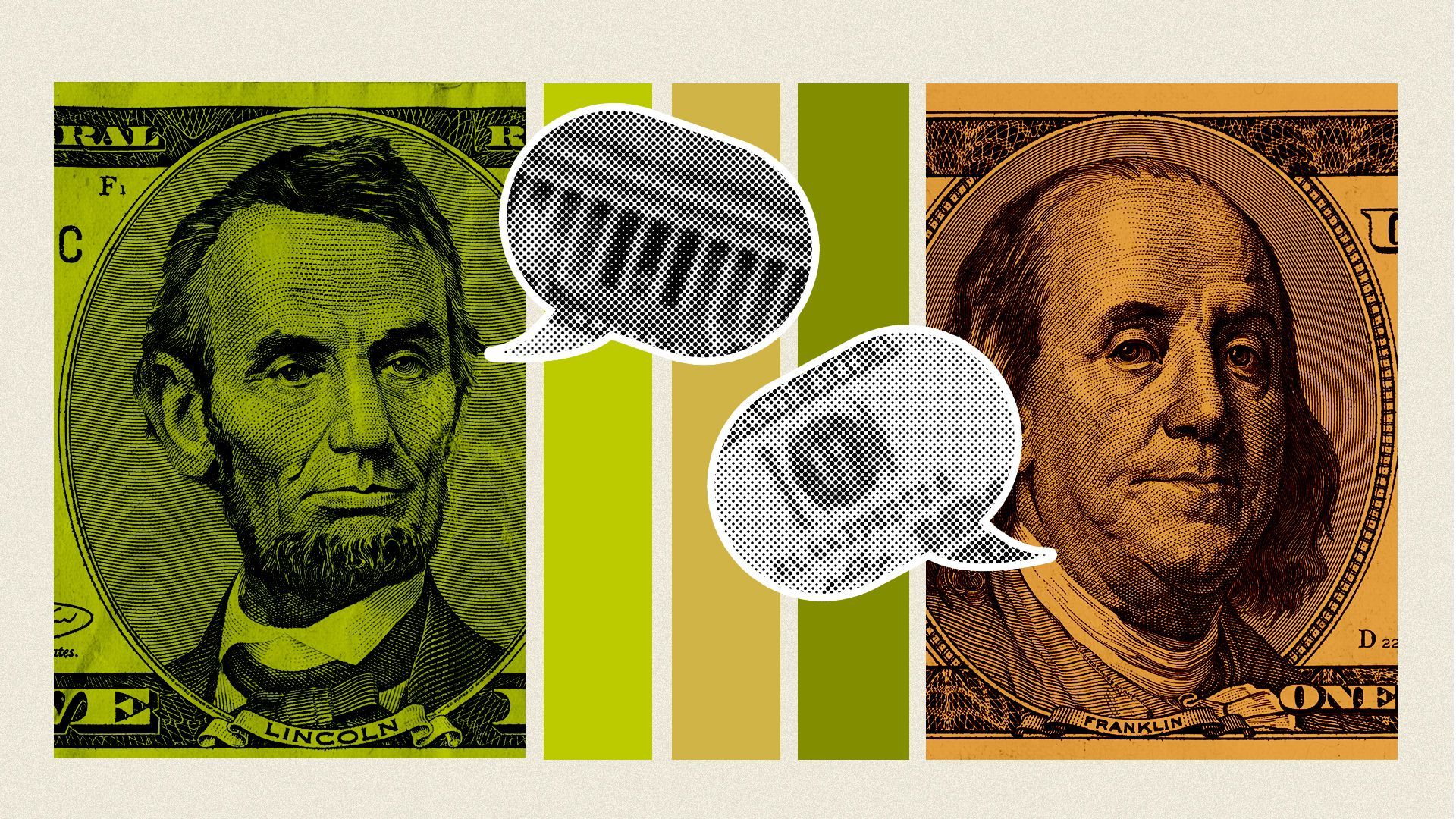 A number of other companies have tried to brand themselves as "free speech" social media apps, but have (predictably) faced challenges, usually by running afoul of content rules of app stores and other vendors.
Gab: Founded in 2016 with a Twitter-like interface, it quickly amassed a large right-wing user base.
It immediately struggled to get into Apple's App Store as well as Google's Android Play Store.
It was also eventually dropped by a number of technology providers, including being denied access to Twitter's API and payments processor Stripe. Following the Pittsburgh synagogue shooting in 2018 others like PayPal and GoDaddy also terminated their relationship.
Truth Social: The Donald Trump-endorsed Twitter competitor debuted last year as part of a larger technology company headed by the former president, and has remained his main communication channel.
Axios earlier reported on an initial proposal for a near-identical venture pitched to Trump.
The company's pending merger with Digital World Acquisition Corp., a SPAC, remains in limbo.
Gettr: Founded in 2021 by former Trump aide Jason Miller, Gettr is another Twitter-like social network marketed as a place with less censorship. It's been financed by a group of investors, including a foundation tied to Chinese businessman and dissident Guo Wengui.
Early on, it suffered hacking attacks. Miller left the company earlier this year to join Trump's 2024 presidential campaign.
Parler: Initially financed by the conservative Mercer family, Parler eventually got booted by the app stores over its content, made its way back in, was dropped by other tech vendors, and was almost acquired by Ye (formerly known as Kanye West).
Last month, it was sold to a small company called Starboard, which shut down the social network's site.
📚 Due Diligence
🧩 Trivia
In lieu of trivia this week, send me your predictions: Will Truth Social's merger with DWAC happen?
🧮 Final Numbers
🙏 Thanks for reading! And to Javier E. David and Amy Stern for editing. See you on Monday for Pro Rata's weekday programming, and please ask your friends, colleagues and besties to sign up.