Axios Pro Rata
February 10, 2023
Top of the Morning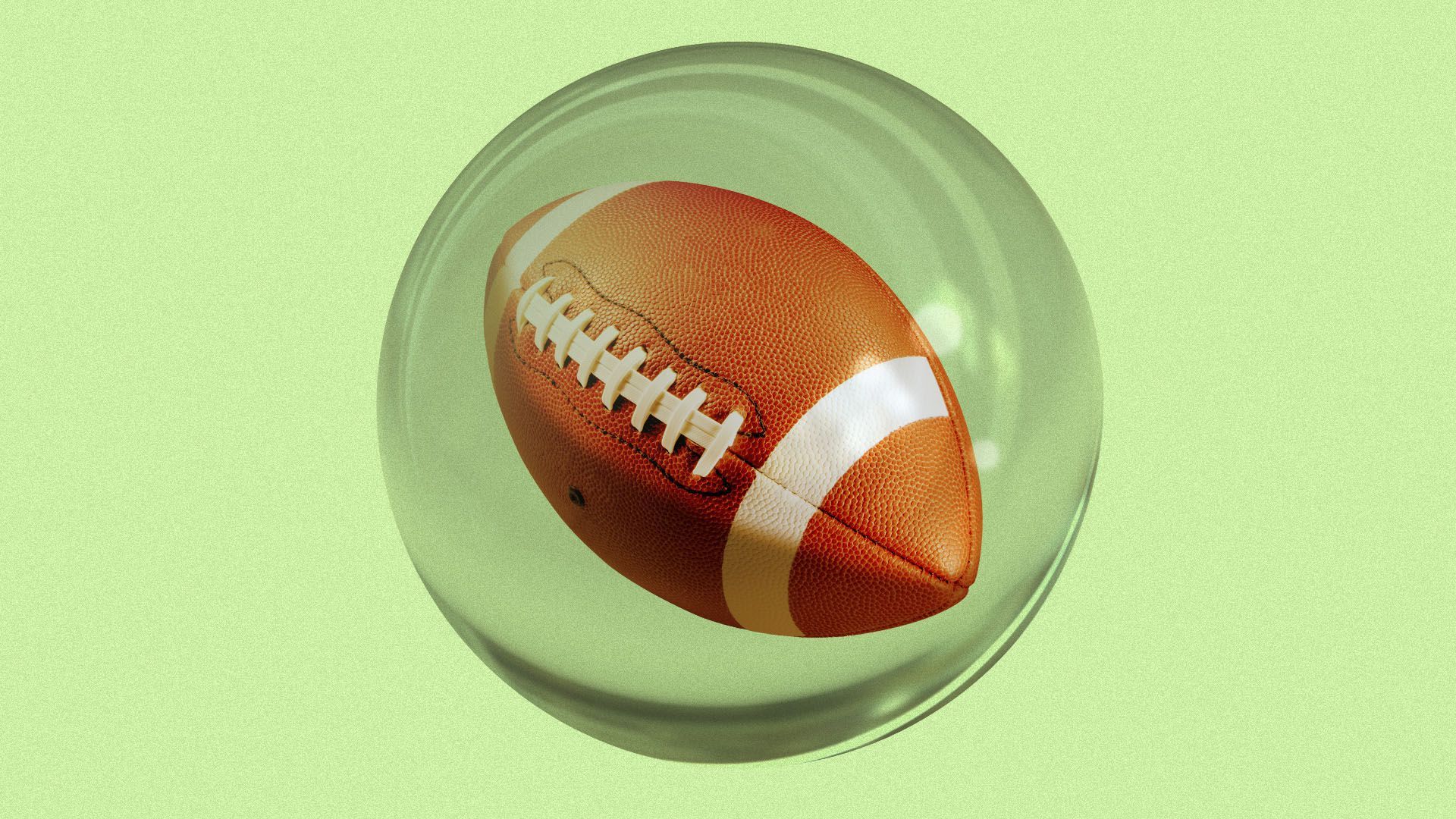 The National Football League is in the midst of its annual party week, which culminates Sunday night in a game between two teams that aren't the beloved Patriots.
But when it comes to franchise sale festivities, the NFL continues to maintain a limited guest list.
The big picture: All other major U.S. sports leagues now allow institutional investors, including private equity funds, to own at least a minority ownership stake of their franchises. Same goes for many other international sports leagues, including in European soccer.
The relaxing of ownership rules has contributed to both skyrocketing team sale prices, including a recent record-breaker for the (pre-Durant) Phoenix Suns. It's also increased the number of stakes changing hands.
If you want to know the most valuable franchise in any particular league, the answer usually is: The next one for sale.
The NFL is an outlier. Only individuals can be club owners, and principal buyers are required to pay cash for at least a 30% stake.
Some believe that the NFL will soon follow the herd, particularly as NFL franchise values climb so high that even some billionaires are precluded from the universe of potential buyers.
But so far there's no real movement in that direction. "I think the NFL is in a class by itself," said RedBird Capital Partners founder Gerry Cardinale, during the Axios BFD event last fall. "They're not going to have their hands forced to change the rules."
Look ahead: A wild card could be the current sale process for the Washington Commanders.
If Dan Snyder isn't able to find a buyer with deep enough pockets — i.e., outpaying recent deals in Denver and Carolina — then it could cause some consternation among the other 31 owners.
But if someone like Jeff Bezos takes D.C., then the other owners will continue to bask in an exclusivity that may be as weighty to them as championship rings.
The BFD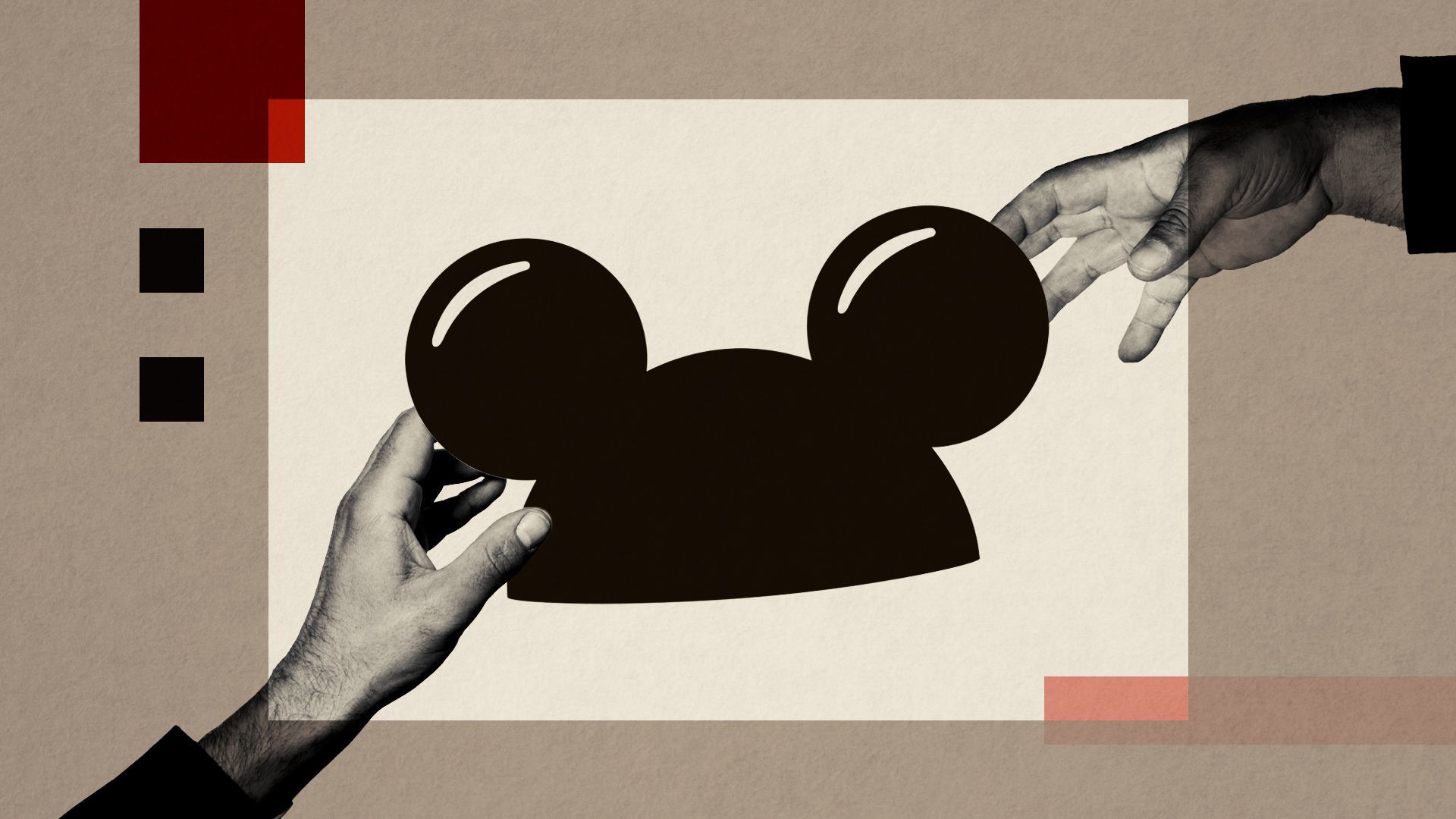 Trian Partners, the activist firm led by Nelson Peltz, yesterday ended its proxy battle against Walt Disney Co. (NYSE: DIS), after the entertainment giant announced cost-cutting measures and a corporate restructuring.
Why it's the BFD: Disney CEO Bob Iger surprisingly suggested that he might seek to sell of Disney's stake in Hulu, rather than exercise his option to buy out Comcast's piece. He also said the company would refocus its Disney+ priorities on profits rather than on user growth.
By the numbers: Peltz made out on his Disney bet like Disney makes out on parents who take their kids to Orlando, with his stake appreciating by more than $100 million in just a couple of months.
The bottom line: At first glance, this appears to be another case of an activist investor getting what he wants after the target's initial pushback. On the other, Peltz told Disney that it either needed to go all-in on streaming by acquiring the rest of Hulu, or abandoning the business. Iger is taking a half measure — with Peltz nonetheless claiming victory.
Venture Capital Deals
⚡ Cirba Solutions, a Charlotte-based lithium-ion battery recycling startup, raised $50m from Japanese trading group Marubeni. https://axios.link/3XfSBgB
• Tazapay, a Singapore-based cross-border payments startup, raised $16.9m in Series A funding. Sequoia Capital Southeast Asia led, and was joined by EscapeVelocity, PayPal Alumni Fund, Gokul Rajaram, Foundamental, January Capital, RTP Global and Saison Capital. https://axios.link/3JTFRJC
• Turno, an Indian EV distribution and financing platform, raised $13.8m in Series A funding. B Capital and Quona Capital co-led, and were joined by Stellaris Venture Partners, Avaana Capital, Alteria Capital and InnoVen Capital. www.turno.club
• Growblocks, a Danish revenue-planning software startup, raised €6m in seed funding from Project A Ventures. https://axios.link/3lq7D6t
• Blobr, a French "Shopify for APIs," raised €5m led by 10x Founders. https://axios.link/3JVHne5
⚡ BoxPower, a Grass Valley, Calif.-based microgrid company for rural utilities, raised $5m in Series A funding led by Aligned Climate Capital. https://axios.link/3Yi3C2n
• Sesame Labs, a web3 marketing platform, raised $4.5m in seed funding. Wing VC and Patron co-led, and were joined by DoubleJump, Forte, MoonFire, Samsung and Twin Ventures. www.sesamelabs.xyz
• Replo, an SF-based low-code platform for creating Shopify pages, raised $4.2m in seed funding from YC, Infinity Ventures, La Famiglia and Figma Ventures. https://axios.link/3DV0rWg
• VRRB Labs, a Layer 1 blockchain, raised $1.4m in pre-seed funding from Jump Crypto, Taureon, and Big Brain Holdings. www.vrrb.io
Private Equity Deals
• Alkegen, a Buffalo, N.Y.-based portfolio company of Clearlake Capital, agreed to sell its thermal acoustical solutions business, to Regent LP. www.alkegen.com
• CertaSite, an Indianapolis-based portfolio company of The Riverside Company, acquired Ace Fire Protection, a Lafayette, Ind.-based provider of fire protection services. www.certasitepro.com
• Cetera, an El Segundo, Calif.-based portfolio company of Genstar Capital, acquired a minority stake in Prosperity Advisors, a Kansas City-based wealth management firm with $1.7b in AUM. www.cetera.com
⚡ CVC Capital Partners is the frontrunner to buy a minority stake in Indonesian industrial gas producer Samator Gas, per Bloomberg. https://axios.link/3DWTsvI
🚑 Eureka Equity Partners invested in health care engagement agency Blueprint NYC. www.blueprintnyc.com
• Francisco Partners invested in GreenSlate, a New York-based provider of payroll and accounting software backed by VSS Capital Partners (which retains a minority stake). www.gslate.com
• PNC Riverarch acquired APA Industries, a Simi Valley, Calif.-based supplier of replacement parts to the auto aftermarket. www.apaindustries.com
🚑 Viatris (Nasdaq: VTRS) is receiving private equity interest for its European consumer health assets, which could fetch around €3b, per Bloomberg. https://axios.link/3YldacK
🚑 Welsh, Carson, Anderson & Stowe invested in ImageTrend, a Lakeville, Minn.-based provider of data management software to the health care and emergency response markets. www.imagetrend.com
Public Offerings
⚡ Enlight Renewable Energy, an Israeli renewable energy company listed in Tel Aviv, raised $252m via its Nasdaq float. https://axios.link/3YnbVtE
🚑 Mineralys Therapeutics, a Radnor, Pa.-based developer of hypertension treatments, raised $192m in its IPO. The company priced 12m shares (2m more than planned) at the high end of its $14-$16 range, and will list on the Nasdaq (MLYS). Investors include Catalus Pacific (32.9% pre-IPO stake), Samsara BioCapital (13.2%), HBM Healthcare Investments (10.7%), Adams street Partners (8.3%), Andara Partners (7.1%), RA Capital (7.1%), SR One, Rock Springs Capital, Ysios Capital, Boulder Ventures and Sectoral Asset Management. https://axios.link/3YihqJF
SPAC Stuff
• Urgent.ly, a Vienna, Va.-based digital roadside assistance platform, agreed to go public via a reverse merger with Otonomo (Nasdaq: OTMO), an Israeli connected auto tech company. Urgent.ly has raised $80m in VC funding, while Otonomo went public via SPAC in 2021 at a $1.4b market cap, but subsequently traded down below $75m. https://axios.link/3IdFecp
🚑 Bellevue Life Sciences Acquisition, a biotech SPAC formed by Bellevue Capital Management, raised $60m in its IPO. https://axios.link/40N6Tbo
• Pono Capital Three, a Japanese tech SPAC, raised $100m in its IPO. https://axios.link/3xiVFOl
• Keen Vision Acquisition, an ESG SPAC formed by Keen Vision Capital, filed for a $130m IPO. https://axios.link/3DSloBe
Liquidity Events
• Blackstone is seeking to fetch around $1b via a sale of a minority stake in IBS Software, an Indian travel and logistics SaaS that it had sought to take public, per Mint. https://axios.link/3xeG4zm
• Reverence Capital Partners is seeking a buyer for Transact, a Phoenix-based provider of college payment solutions, per Bloomberg. https://axios.link/3YlsMx4
More M&A
• AIS, a Thai telecom giant, is considering a stake sale for its towers unit, per Bloomberg. https://axios.link/3lsuu0R
• Amazon (Nasdaq: AMZN) is in talks to buy MX Player, an Indian on-demand video streamer owned by Times Internet, per TechCrunch. https://axios.link/3xfjp6i
• Black Knight (NYSE: BKI), a Jacksonville, Fla.-based mortgage lending software provider, will seek a buyer for its Empower loan origination software unit to help overcome U.S. antitrust concerns over its $13.1b takeover by Intercontinental Exchange (NYSE: ICE), per Reuters. https://axios.link/3DWvcdt
• EatFirst, a Berlin-based online food ordering company, acquired London-based office catering tech group Feedr from Compass Group (LSE: CPG). www.feedr.co
• Ford Motor Co. (NYSE: F) sold the majority of its remaining stake in EV maker Rivian (Nasdaq: RIVN), one week after disclosing a $7.3b write-down on its investment. https://axios.link/3jPo7V5
• Fox Corp. (Nasdaq: FOXA) turned down unsolicited bids of more than $2b for its Tubi streaming service, per Bloomberg. https://axios.link/3JX5E3u
• General Motors (NYSE: GM) is in talks to buy a small stake in Brazilian miner Vale's base metals unit, per the WSJ. https://axios.link/3xtgDdP
🎵 Hybe, a South Korean music giant, is paying $300m to acquire the Atlanta-based parent company of hip-hop label Quality Control Music. https://axios.link/40BJ3zz
• Sendinblue, a Paris-based digital marketing platform that's raised $175m in VC funding, acquired Captain Wallet, a Paris-based mobile wallet marketing startup. www.sendinblue.com
🎵 Songtradr, an LA-based B2B music licensing company that's raised over $100m in VC funding, agreed to acquire British music tech company 7digital (LSE: 7DIG) for £19.4m in cash. https://axios.link/3lmZHCQ
⚡ TenneT, a listed Dutch electricity grid operator, is considering a sale of its German operations to the German government. https://axios.link/3YiUiLy
• ValueAct Capital said this morning that it's built a position in Spotify (NYSE: SPOT), without disclosing specifics. https://axios.link/3xegieQ
⚡ Vitol Group of Switzerland agreed to acquire a 74% stake in Engen, South Africa's largest gas station chain, from Petroliam Nasional. https://axios.link/3DVEPZN
Fundraising
• Galileo, an early-stage crypto VC firm, is raising $100m for its debut fund, per an SEC filing.
It's Personnel
• Magnus Andersson is stepping down as co-head of Asia Pacific equity capital markets at Morgan Stanley, per Bloomberg. https://axios.link/3Yijl1b
🚑 Blackstone named Anushka Sunder as head of North American health care private equity, per PE Hub. https://axios.link/3DWPByQ
• Jonathan Greenway (ex-AlixPartners) joined Highview Capital as a managing director. The firm also promoted Dan Picmann to managing director and hired Stephen Yin (Pine Island Capital Partners) as an associate. www.highviewcapital.com
• Star Mountain Capital named George Mattson as president. www.starmountaincapital.com
• Ten Coves Capital promoted Steven Lula to partner and Kyle Kruse to VP. www.tencoves.com
Final Numbers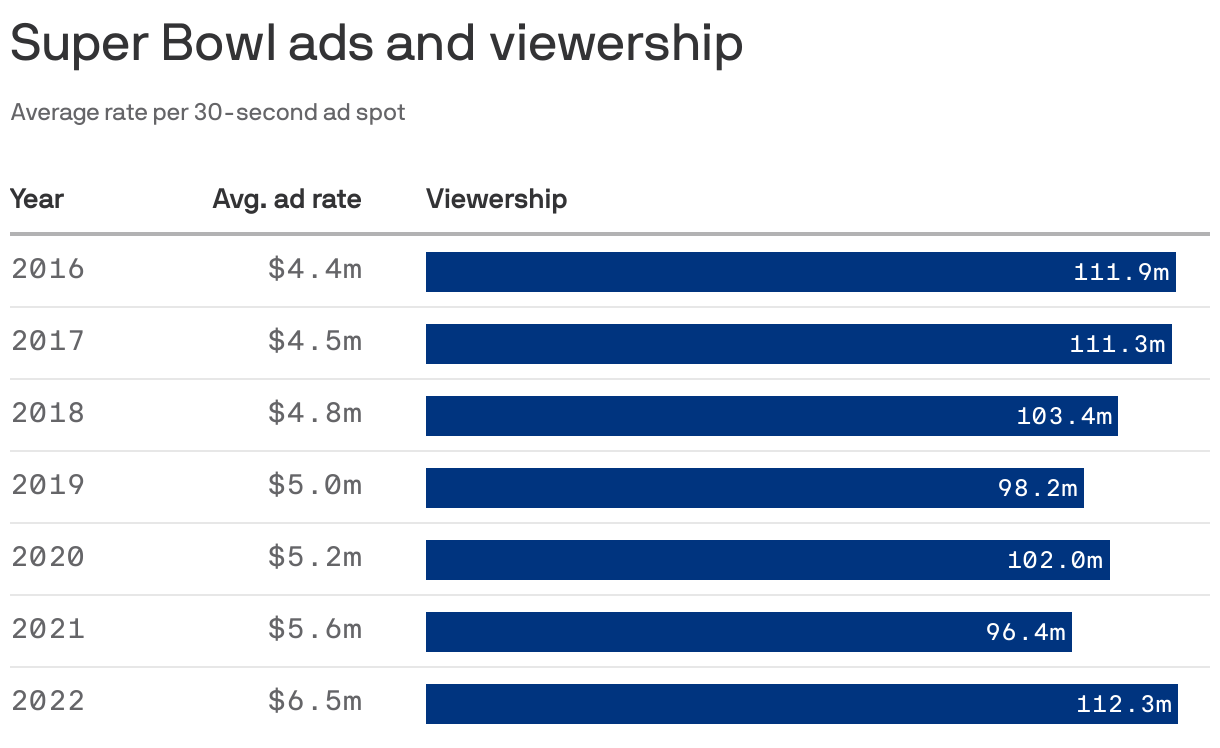 Crypto company ads will be missing from this year's Super Bowl broadcast, after dominating in 2022. Perhaps we should have listened to Larry David.
Picking up some of the slack will be ads for electric vehicle makers, including one for GM in which Will Ferrell drives through Netflix shows like "Bridgerton," "Squid Game" and "Stranger Things."
Super Bowl ad sales were been a bit sluggish this year, but some 30-second spots still fetched more than $7 million.
Thanks for reading Axios Pro Rata, and to copy editors Mickey Meece and Bryan McBournie! Please ask your friends, colleagues and mouseketeers to sign up.