Axios Pro Rata
November 15, 2022
💸 You're invited: Please join Axios tomorrow at 8am ET in Washington, D.C., for a conversation on closing economic equity gaps. Guests include White House economic adviser Jared Bernstein, 1863 Ventures founder Melissa Bradley, and National Bankers Association president and CEO Nicole A. Elam.
Top of the Morning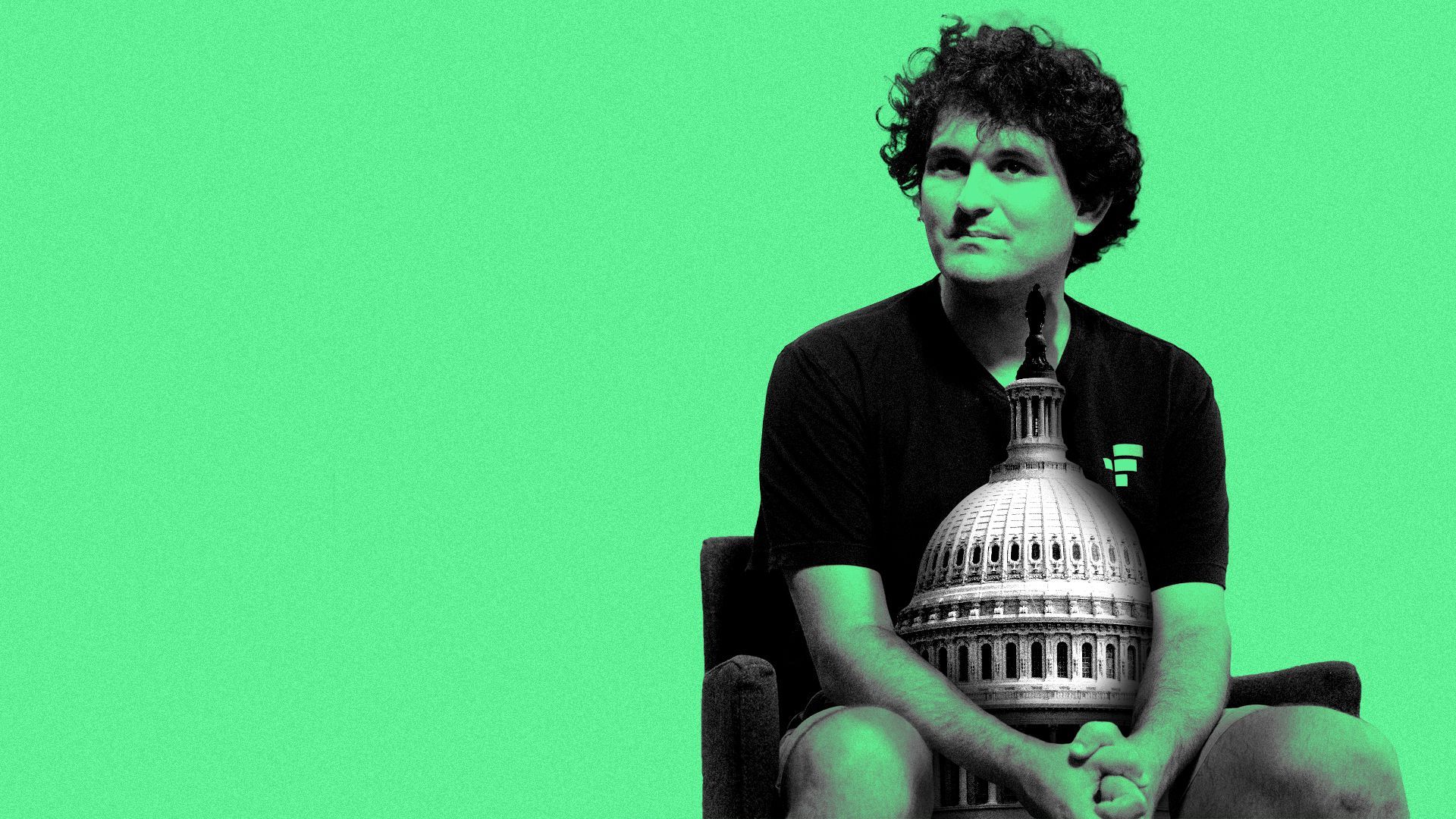 The FTX saga took a strange turn yesterday when several top technologists laid blame on regulators for not catching on quicker, suggesting capital (or Capitol?) capture.
Elon Musk kicked it off by tweeting: "SBF was a major Dem donor, so no investigation."
Others, including former Microsoft exec Steve Sinofsky and Box CEO Aaron Levie, soon followed with variations on the theme.
What to know: Yes, FTX CEO Sam Bankman-Fried was the second-largest spender on Democratic candidates and causes during the 2021-2022 election cycle, shelling out around $37 million, as Axios' Alexi McCammond and I report this morning.
Most of that money was indirect via PACs, including a whopping $10.5 million to support Carrick Flynn, the loser of a Democratic Party primary in Oregon (ostensibly due to pandemic preparedness issues). In such cases, candidates themselves didn't control the money, thus can't return it or donate it to charity.
Bankman-Fried also made maximum donations to over 90 individual candidates, most of whom were Democrats.
Moreover, the head of Alameda Trading, Caroline Ellison, has familial ties to the SEC because her father was department chair of MIT's econ department when Gary Gensler was an econ professor at MIT's business school.
But FTX wasn't entirely blue. Top executive Ryan Salame spent $19 million on Republican candidates and causes, making him the GOP's 10th-largest donor.
State of play: Despite Musk's claim, there are numerous investigations into Bankman-Fried and FTX, at both the federal and state levels.
Some argued yesterday that such work is a day late and several billion dollars short, with politicians and regulators previously blinded by cash.
But, as we've previously detailed, almost no one seemed to know that FTX was a house of intermingled crypto cards.
Some of the tech world's most sophisticated venture capital firms were invested, receiving packages of audited quarterly financial data, and they were caught completely off-guard. Asking some random Congressional candidate to know more about FTC's finances than did Sequoia Capital is more than a bit unreasonable.
Moreover, FTX wasn't a U.S.-regulated exchange. It did have a separate U.S. affiliate which now also has filed for bankruptcy protection, but all of the alleged misdeeds seem tied to the Bahamian mothership.
The bottom line: It's almost certain that this situation will spark more scrutiny of crypto companies and crypto projects, perhaps uncovering other frauds along the way. But, when it comes to FTX, the biggest finger should continue to point at Bankman-Fried.
The BFD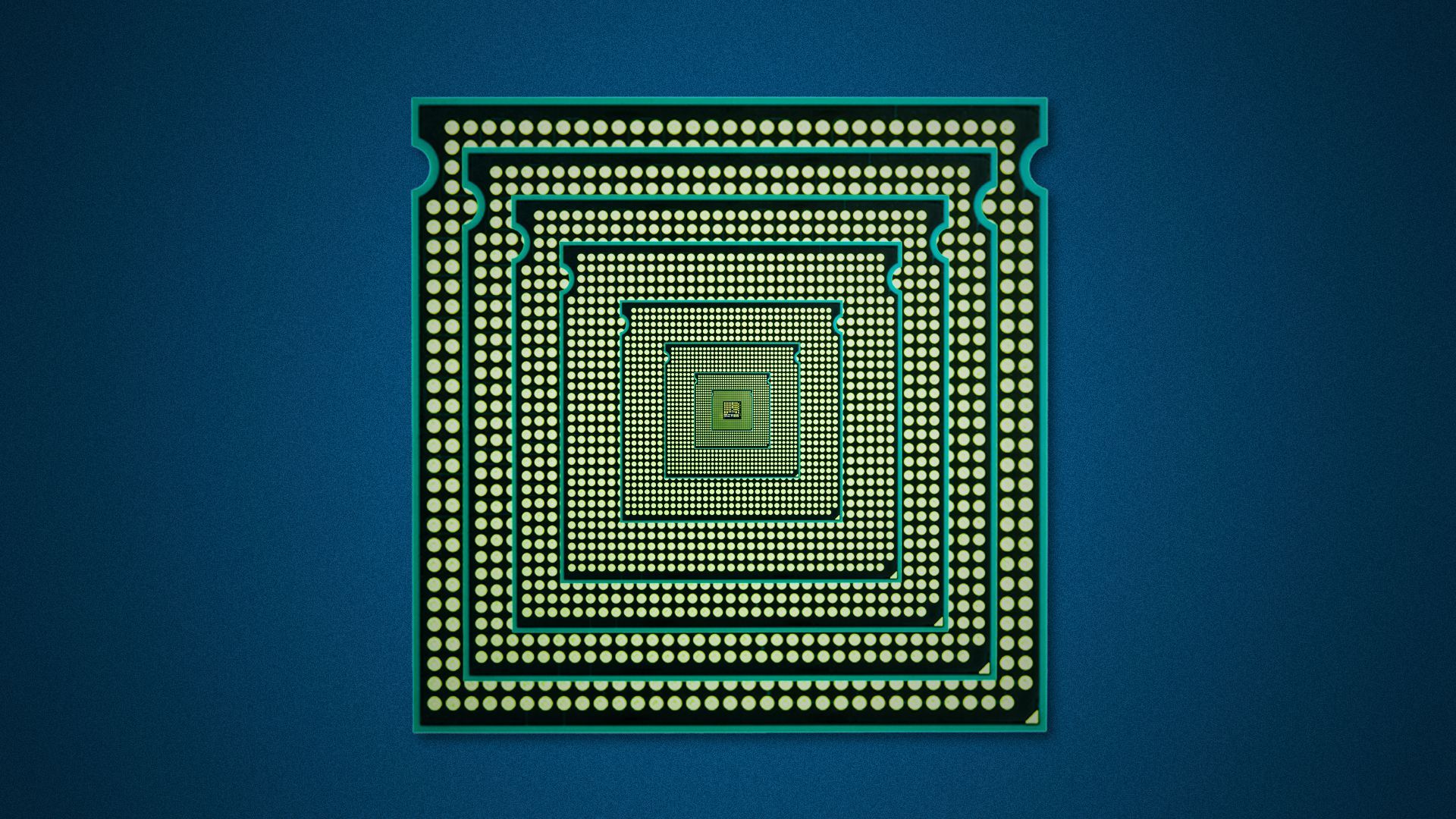 Berkshire Hathaway disclosed around a $4.1 billion stake in Taiwan Semiconductor, the world's largest contract chipmaker, representing more than 60 million American depository shares.
Why it's the BFD: This is Warren Buffett calling a semiconductor sector bottom, after a year of steep losses caused by reduced demand for smartphones and other consumer electronics.
Investor reax: TSMC shares climbed as high as 9.4% in Taiwan, and opened more than 12% higher in New York. In addition to Berkshire, company backers include BlackRock, GIC and Vanguard.
The bottom line: "The Taiwanese company produces semiconductors for clients like Nvidia and Qualcomm and is the exclusive supplier of Apple Inc.'s custom Silicon chips. Apple remains the most valuable single holding in Berkshire's portfolio." — Debby Wu, Bloomberg
Venture Capital Deals
• Weka, a Campbell, Calif.-based data platform provider, raised $135m in Series D funding at a $750m valuation from 10D, Atreides Management, Celesta Capital, Gemini Israel Ventures, HPE, Hitachi Ventures, Key1 Capital, Lumir Ventures, Micron Ventures, Mirae Asset Capital, MoreTech Ventures, Norwest Venture Partners, NVIDIA, Qualcomm Ventures and Samsung Catalyst. https://axios.link/3g2jKUV
🚑 Jnana Therapeutics, a Boston-based biotech that uses a chemoproteomics platform to develop hard-to-drug targets, raised $107m in Series C funding. Bain Capital Life Sciences led, and was joined by RA Capital Management, Polaris Partners, Versant Ventures, Avalon Ventures and Pfizer Ventures. Jnana also signed a collaboration deal with Roche. https://axios.link/3O5Bo6L
• Contentstack, an Austin, Texas-based digital content experience platform, raised $80m in Series C funding. Georgian and Insight Partners co-led, and were joined by Illuminate Ventures. www.contentstack.com
🌎 BeZero Carbon, a London-based carbon ratings and analytics provider, raised a $50m in Series B funding. Quantum Energy Partners led, and was joined by EDF Group, Hitachi Ventures, Intercontinental Exchange and insiders Molten Ventures, Norrsken VC, Illuminate Financial, Qima and Contrarian Ventures. https://axios.link/3GiOYSe
• Descript, an SF-based video and audio editing software startup, raised $50m in Series C funding. OpenAI Startup Fund led, and was joined by Andreessen Horowitz, Redpoint Ventures and Spark Capital. https://axios.link/3V0HeIT
• Privy, an Indonesian digital trust provider, raised $48m in Series C funding. KKR led and was joined by Singel Innov8 and insiders MDI Ventures, GGV Capital and Telkomsel Mitra Inovasi. www.privy.id
• Bishop Fox, a Phoenix-based cybersecurity platform, raised $46m. WestCap led, and was joined by NextEquity Partners and Rockpool Capital. www.bishopfox.com
🦆 MotherDuck, an SF-based serverless data analytics platform, raised $35m in Series A funding at a $175m valuation. Andreessen Horowitz led, and was joined by Redpoint Ventures (which led a $12.5m seed round), Madrona, Amplify Partners and Altimeter. www.motherduck.com
• Owl Labs, a Boston-based video conferencing startup, raised $25m in Series C funding. HP Tech Ventures led, and was joined by Sourcenext and insiders Matrix Partners, Spark Capital and Playground Global. www.owllabs.com
• Impulse, an induction stove startup, raised $20m in Series A funding. Lux Capital led, and was joined by Fifth Wall, Lachy Groom and Construct Capital. https://axios.link/3E7EyCs
• RoadRunner Recycling, a Pittsburgh-based waste management company, raised $20m in Series D extension funding led by Fifth Wall. https://axios.link/3VftQ3N
🚑 Hemanext, a Lexington, Mass.-based developer of blood processing, storage and transfusion tech, raised $18m in Series B funding led by Sonenshine Fulford Group. https://axios.link/3WQwfU0
• Banked, a London-based real-time payments network, raised $15m in new Series A funding. Insight Partners led, and was joined by Citi and National Australia Bank Ventures. www.banked.com
• TVision, a New York-based TV analytics firm, raised $16m led by iSpot, per Axios Pro. https://axios.link/3UUwOKE
• Butter, a management system for food distributors, raised $9m in Series A funding. Gradient Ventures led, and was joined by Uncommon Capital, Notation Capital and Jack Altman. https://axios.link/3X014FI
🚑 Luminopia, a Cambridge, Mass.-based developer of prescription digital therapeutics for neuro-visual disorders, raised $5.7m in new seed funding. ShangBay Capital led, and was joined by Sony Innovation Fund, The Vertical Group and SSI Strategy. www.luminopia.com
• Silkhaus, a Dubai-based short-term property rental platform, raised $7.75m from Nuwa Capital, Nordstar, GFC, Yuj Ventures, Whiteboard Capital and VentureSouq. https://axios.link/3UTsJGE
🚑 WellTheory, an Atherton, Calif.-based virtual autoimmune care provider, raised $7.2m in seed funding. Accel led, and was joined by Box Group, Lux Capital, Scribble Ventures and Rock Health. https://axios.link/3Ac3Iyl
• BasiGo, a Kenyan electric bus manufacturer, raised $6.6m from Novastar, Trucks.vc and Toyota Tsusho. https://axios.link/3hD8VZH
• Zenlytic, a New York-based business intelligence tool for commerce, raised $5.4m in seed funding. Bain Capital Ventures led, and was joined by Primary Venture Partners, Correlation Ventures, Company Ventures, Habitat Partners and the Sequoia Scout Fund. www.zenlytic.com
🚑 Curavit, a Philadelphia-based virtual contract research organization, raised $5m in Series A funding. Osage Venture Partners led, and was joined by Royal Street Ventures and Narrow Gauge Ventures. www.curavitclinicalresearch.com
🚑 Aide Health, a London-based long-term condition care platform, raised $1.2m in pre-seed funding. Hambro Perks led, and was joined by Fuel Ventures, 1818 Ventures and APX. www.aide-health.co
Private Equity Deals
• Apollo Global Management agreed to acquire most of Credit Suisse's (NYSE: CS) securitized products group. https://axios.link/3X6Ngt2
⚡ Ara Partners acquired Lincoln Terminal Holdings, a Greenville, S.C.-based renewable fuel logistics and infrastructure provider. www.lincolnenergysolutions.com
• Bain Capital agreed to buy Japanese apparel maker Mash for around $1.44b. https://axios.link/3g7NPCu
⚡ Carlyle formed Telis Energy, a London-based developer of renewable energy projects in the U.K., France, Spain and Germany. https://axios.link/3EblVxq
• Gauge Capital invested in RIP-IT, an Orlando, Fla.-based athletic equipment and footwear company. www.ripit.com
• Hunter Point Capital and ADQ acquired a passive minority ownership stake in Chicago-based PE firm Vistria Group. https://axios.link/3Gey8E8
• Momentum Manufacturing Group, a portfolio company of One Equity Partners, acquired two Massachusetts-based precision machining services providers: Evans Industries and Little Enterprises. www.mmgmfg.com
• RoadSafe, a Romeoville, Ill.-based portfolio company of Trilantic North America, acquired BABS, a Concord, Calif.-based provider of job site and traffic safety products. www.roadsafetraffic.com
Public Offerings
• Skyward Specialty Insurance Group, a Houston-based specialty property & casualty insurer focused on underserved markets, filed for a $100m IPO. It plans to list on the Nasdaq (SKWD) and is backed by Westaim Corp. https://axios.link/3UH8fkI
SPAC Stuff
⚡ Electriq Power, a San Leandro, Calif.-based energy management and storage provider for homes and small businesses, agreed to go public at a $495m pre-merger equity value via TLG Acquisition One (NYSE: TLGA), a SPAC formed by The Lawrie Group. https://axios.link/3O1Rqyt
• EnOcean, a German energy harvesting wireless tech company, agreed to go public via Parabellum Acquisition Corp. (NYSE: PRBM), a SPAC that recently received a regulator warning over the low trading price of its warrants. www.enocean.com
Liquidity Events
• Sun Capital Partners sold Allied Glass, a London-based maker of glass packaging for beverages and food products, to Verallia (Paris: VRLA) for £315m. www.allied-glass.com
🚑 Temasek is seeking a buyer for Advanced MedTech, a Singapore-based medical device maker that could fetch around $1b, per Reuters. https://axios.link/3ttCv6C
• Thomson Reuters (NTSE: TRI) agreed to buy SurePrep, an Irvine, Calif.-based provider of professional tax automation software, for $500m in cash. Sellers include Bregal Sagemount. https://axios.link/3ga9k5B
More M&A
• Ancora is pushing for better terms on Ritchie Bros. Auctioneers' (NYSE: RBA) proposed a $7.3b cash and stock takeover of buy vehicle auction site IAA (NYSE: IAA), in which the activist investor holds nearly a 4% stake. https://axios.link/3O91m9x
• United Rentals (NYSE: URI) agreed to buy the assets of Las Vegas-based rival Ahern Rentals for around $2b in cash. https://axios.link/3Xf6pt8
🚑 Steward Health Care completed the sale of its Medicare value-based care business to CareMax (Nasdaq: CMAX) for over $130m in cash and stock. https://axios.link/3TBrDyh
• Valmont Industries (NYSE: VMI) agreed to sell its offshore wind business to Denmark's Euro Steel. www.valmont.com
• Voyager Digital, a bankrupt crypto firm that had agreed to be acquired by FTX, has relaunched its takeover auction process. https://axios.link/3Ag3RRD
Fundraising
• Bling Capital raised $109m for its third seed-stage fund and $103m for an opportunities fund. www.blingcap.com
• Golding Capital Partners of Germany held a €75m first close for a private credit co-investment fund. www.goldingcapital.com
• Heartland Ventures, a Columbus, Ohio-based VC firm, raised $52m for its second fund. www.heartlandvc.com
• GTCR of Chicago is targeting $9.5b for its 14th flagship buyout fund, per public pension docs. https://axios.link/3txxmum
• International Finance Corp. launched a $225m VC platform focused on startups in MENA, Central Asia and Pakistan. https://axios.link/3g6YT2B
• Techstars is raising $300m for its next VC fund, per the WSJ. https://axios.link/3UBuOHq
It's Personnel
• Tyler Hartsock joined VC fund-of-funds manager Peakview Capital as a partner. He previously was with Next Play Capital and Northgate Capital. https://axios.link/3TzrHyp
• Jessica Hoffman Brennan joined Kohlberg & Co. as a partner and head of strategy and IR. She previously was with Onex Corp. www.kohlberg.com
• Sarah Mattina joined the National Venture Capital Association's Venture Forward team as director of communications and marketing. She previously was with JetBlue Ventures. www.nvca.org
Final Numbers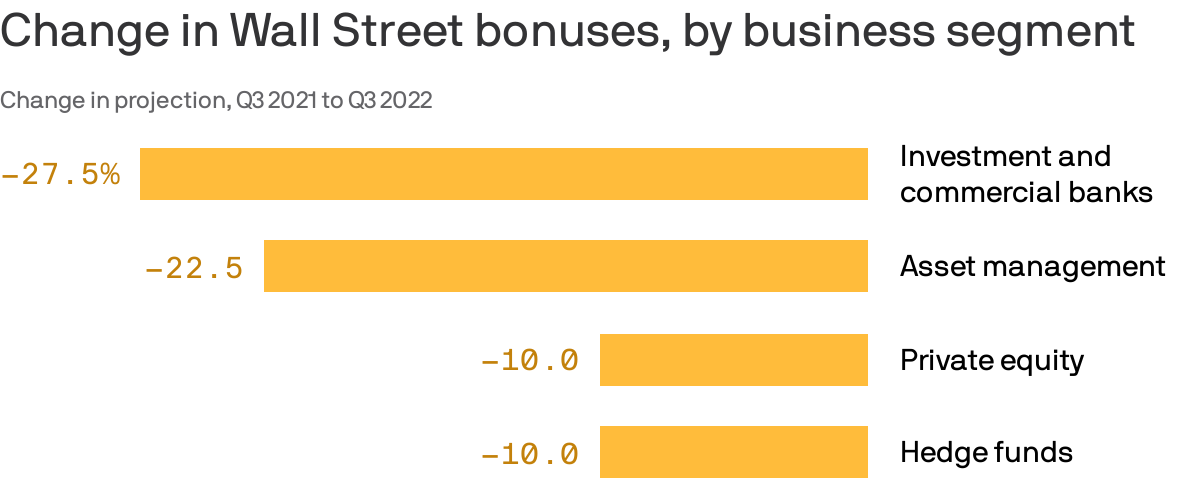 ✔️ Thanks for reading Axios Pro Rata, and to copy editors Mickey Meece and Nick Aspinwall! Please ask your friends, colleagues and chipmakers to sign up.