Axios Pro Rata
April 23, 2020
🖥️ Axios today will host two virtual live events:
At 12:30 p.m. ET, we dig into education with FCC Chair Ajit Pai, Kansas Gov. Laura Kelly and Khan Academy founder Sal Khan. Register here.
At 4:30 p.m. ET, we talk small business with Sen. Tim Scott, U.S. Chamber of Commerce prez Suzanne Clark and EQtainment founder Sofia Dickens. Register here.
🎧 Pro Rata Podcast speaks with Instagram co-founder Kevin Systrom about why he reunited with Mike Krieger to track the rate of COVID-19 spread by state, and what he thinks about Silicon Valley's response to the pandemic. Listen here.
Top of the Morning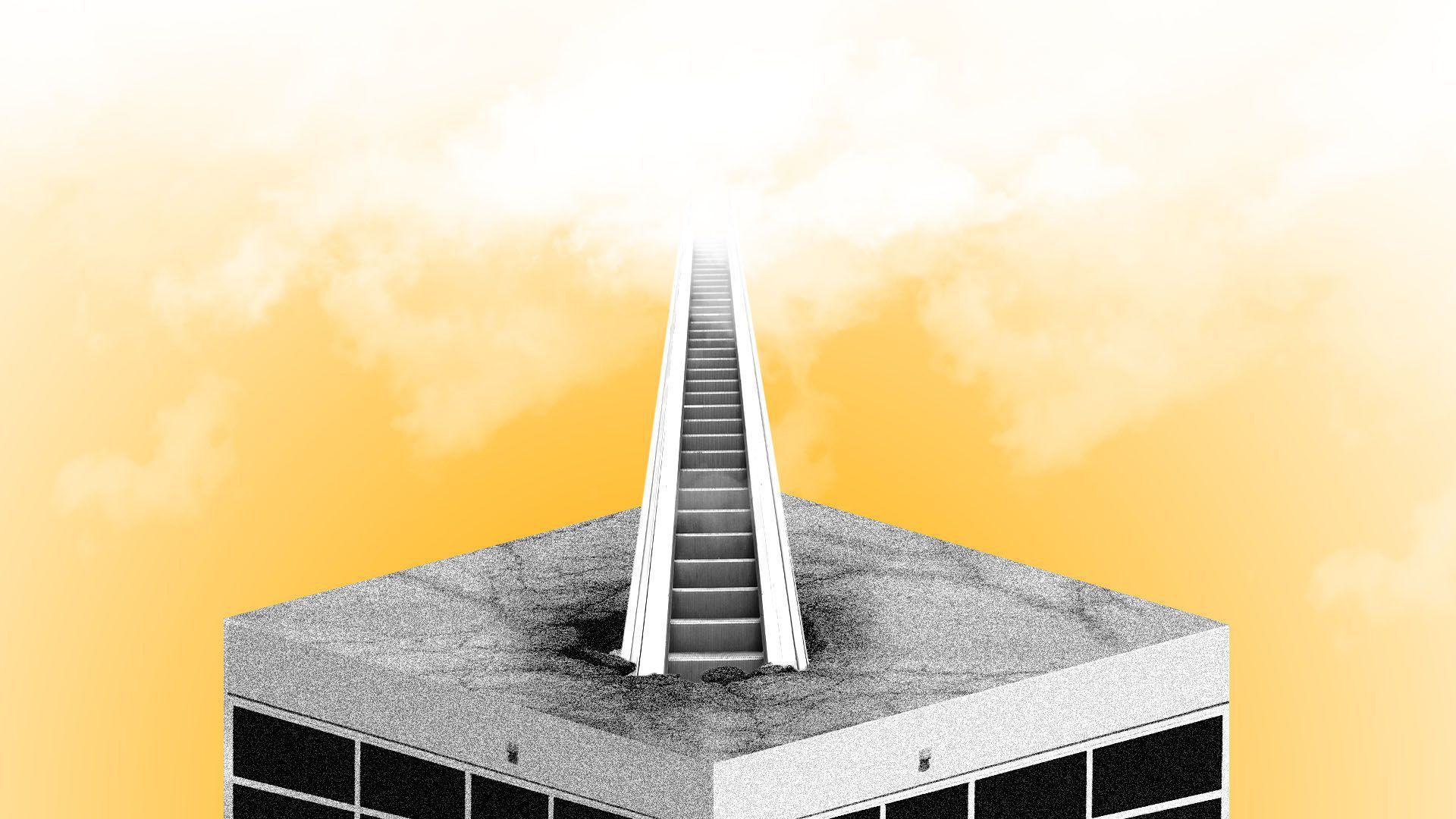 Sycamore Partners yesterday backed out of its agreement to pay $525 million for a majority stake in women's lingerie retailer Victoria's Secret, claiming current owner L Brands (NYSE: LB) breached deal terms by closing stores, furloughing store staff, cutting senior executive pay, and defaulting on lease agreements.
Why it matters: This sets up a legal battle between standard M&A terms that have come into conflict due to the coronavirus pandemic and government lockdowns, and might set some precedent.
Details: The merger agreement includes a clause requiring L Brands to run VS in an ordinary manner prior to completion. But it also explicitly exempts "pandemics" and "police actions" from constituting material adverse effects.
Irony: Sycamore claims in court filings that VS' decision to stop paying rent on closed stores is among the actions that hurt the business' fundamental value. This is the same Sycamore that owns Staples, which still refuses to pay rent on stores that remain open.
It also makes a big point of L Brands not asking Sycamore for permission to close most of its 1,600 stores, although it's unclear if L Brands never asked or if it did and Sycamore denied the request. Either way, it seems irrelevant given that VS stores wouldn't be considered "essential businesses" in most locked-down states.
L Brands says it plans to pursue all legal remedies, including asking a judge to force deal completion via a court order of "specific performance." Yup, some serious shades of 2009 here.
Bigger picture: No one yet knows how physical apparel retailers will return to "normal." Even if consumers return to indoor shopping malls, it may take longer before they're willing to try on clothes that someone else might have tried on before them.
The BFD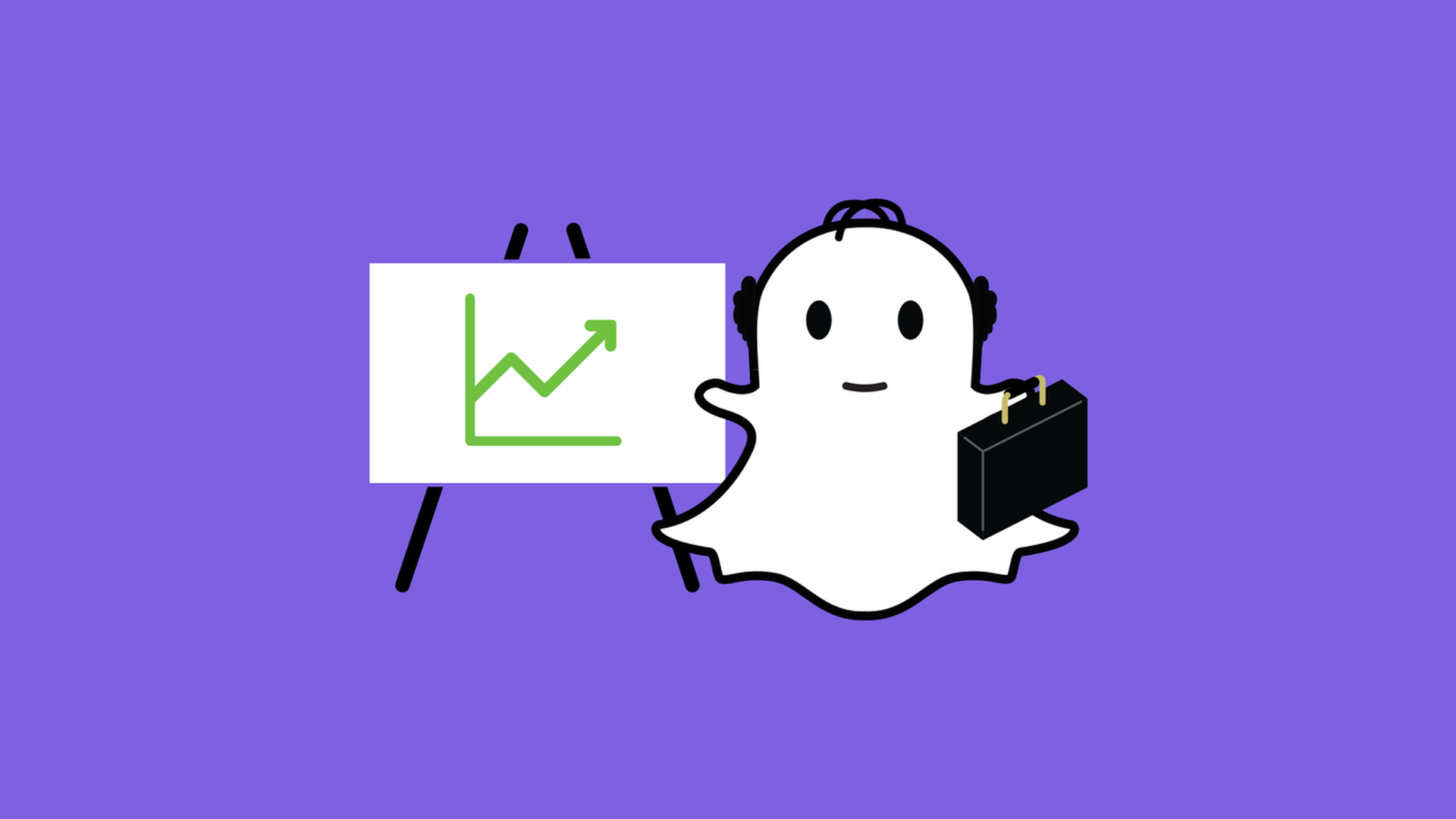 Snap (NYSE: SNAP) today announced plans to raise up to $750 million via a convertible debt offering.
Why it's the BFD: Snap isn't desperate, given that it has $2.1 billion of cash and short-term investments on its balance sheet, but this reflects how even relatively healthy companies are bolstering balance sheets ahead of what many fear may be more depression than recession.
The bottom line: "While revenue growth slowed down in March after the spread of COVID-19, when compared to January and February, we reported on the earnings call that we continued to grow revenue in the first weeks of this quarter. Our results in Q2 and going forward will depend a lot on how the world manages the COVID-19 crisis, the 'new normal,' and its economic consequences." — Snap CEO Evan Spiegel, in a morning memo to company employees that was obtained by Axios
Pro Rata for Kids
Today's project is for your kids to make paper plate rainbow fish. For inspiration, do a Google image search. Bonus points for giving your fish an interesting name.
Per usual, please email pics of what they create.
Yesterday's project was for your kids to participate in the Getty Museum challenge: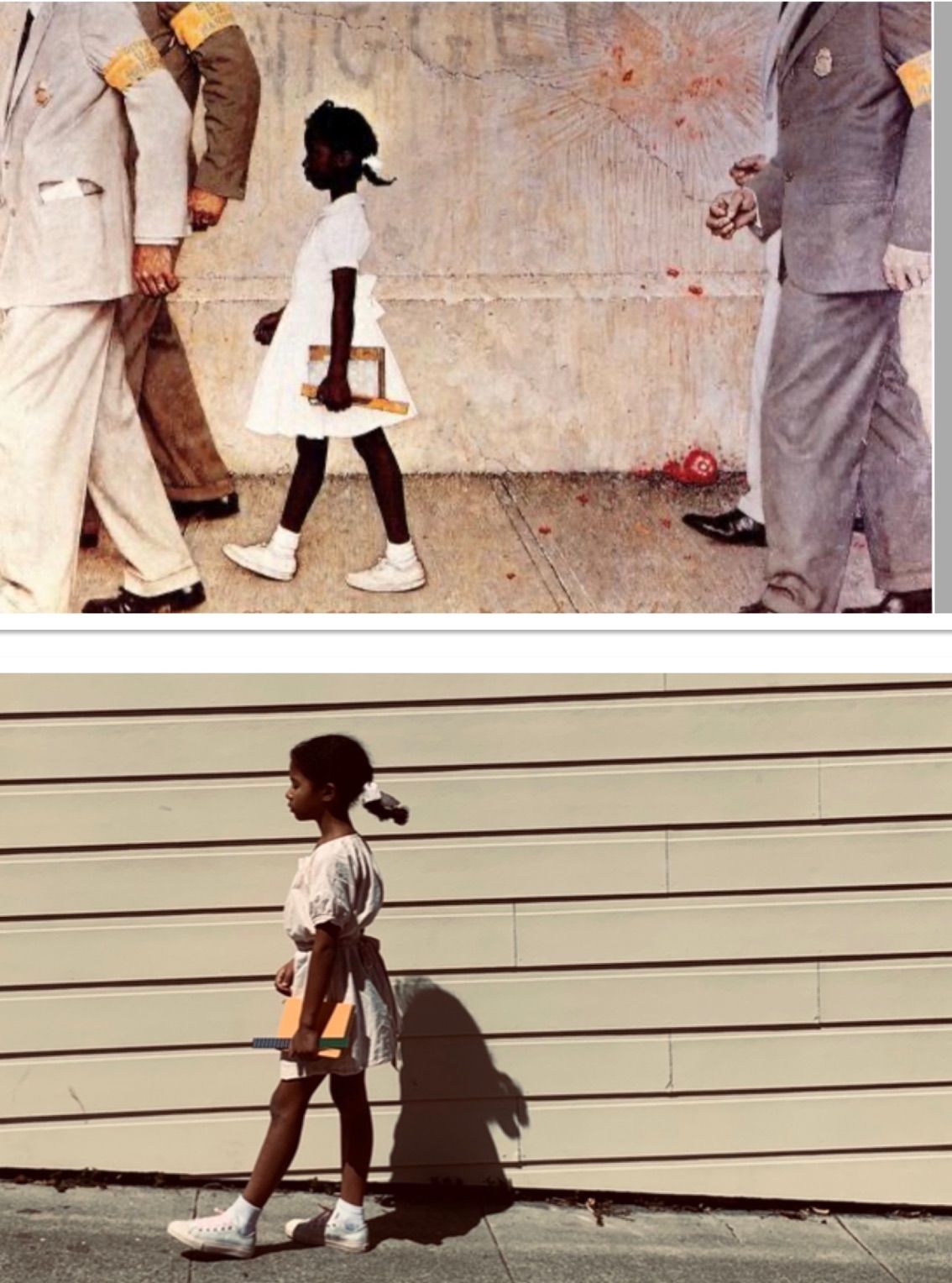 Venture Capital Deals
🚑 Affinivax, a Lexington, Mass.-based vaccine developer, raised $120 million in Series B funding. Viking Global Investors led, and was joined by Bain Capital and Ziff Capital. www.affinivax.com
🚑 Accent Therapeutics, a Lexington, Mass.-based developer of cancer therapies, raised $63 million in Series B funding. EcoR1 Capital led, and was joined by GV, AbbVie Ventures, The Mark Foundation for Cancer Research, NS Investment, Droia Ventures, and return backers Atlas Venture and The Column Group. www.accenttx.com
• Modalku, an Indonesian P2P lender, raised $40 million in Series C funding rom undisclosed investors. Existing backers include SoftBank Ventures Korea, Sequoia India, Alpha JWC Ventures, and Golden Gate Ventures. http://axios.link/jhzW
• H1 Insights, a LinkedIn for healthcare, raised $12.9 million in Series A funding. Menlo Ventures led, and was joined by Novartis dRx, Underscore VC, Liquid 2 Ventures, Baron Davis, and Jeff Hammerbacher. http://axios.link/yXT1
• Granulate, an Israeli network infrastructure optimization startup, raised $12 million in Series A funding. Insight Partners led, and was joined by TLV Partners and Hetz Ventures. http://axios.link/ZI5h
• Peak, a British enterprise AI system startup, raised $12 million in new Series A funding co-led by existing backers MMC Ventures and Praetura Ventures. www.peak.ai
• Equispheres, a Canadian additive manufacturing startup, raised C$10 million in Series B equity funding from HG Ventures. www.equispheres.com
• Laird Superfood, a Sisters, Ore.-based maker of plant-based "superfoods," raised $10 million from Danone Manifesto Ventures. www.lairdsuperfood.com
• Hugo, a San Francisco-based connected meeting notes platform, raised $6.1 million in seed funding. Gradient Ventures led, and was joined by Slack Fund, Founder Collective, and Entrée Capital. http://axios.link/eZV2
• Auditoria.ai, a Santa Clara, Calif.-based provider of enterprise accounting SaaS, raised $6 million from Neotribe Ventures, Engineering Capital, and Firebolt Ventures. http://axios.link/JjMl
• DbVis, a Swedish database management and analytics tool, raised €5.3 million co-led by Industrifonden and Fairpoint Capital. http://axios.link/ieS8
• Comet.ml, a New York-based meta machine learning platform, raised $4.5 million from return backers Trilogy Equity Partners, Two Sigma Ventures, and Founder's Co-op. http://axios.link/ZBX4
• Reworks, a Helsinki-based mobile games studio, raised €4 million. EQT Ventures led, and was joined by Play Ventures and Huuuge Games CEO Anton Gauffin. http://axios.link/l3cY
Private Equity Deals
• Apax Partners completed its purchase of Coalfire, a Westminster, Colo.-based provider of cybersecurity advisory and assessment services, from The Carlyle Group and The Chertoff Group. www.coalfire.com
• Bow River Capital acquired Ocean Tomo, a Chicago-based merchant bank focused on intellectual property. www.oceantomo.com
Public Offerings
• Goedeker's, a Ballwin, Mo.-based e-commerce site for appliances and home goods, filed for an $11.5 million IPO. It plans to trade on the Nasdaq (GOED) with ThinkEquity as sole underwriter, and reports a $2.5 million net loss on $47.5 million in revenue for 2019. http://axios.link/5tZV
🚑 ORIC Pharmaceuticals, a San Francisco-based developer of therapies for treatment-resistant cancers, increased its IPO terms from 5 million shares to 6.5 million shares being offered, albeit still at $14-$16. It's raised around $173 million in VC funding from firms like The Column Group, Topspin Fund, OrbiMed, and EcoR1 Capital. http://axios.link/Ggk0
Liquidity Events
• Gojek, a Southeast Asia-focused ride-hail unicorn, acquired Indonesian point-of-sale mobile payments company Moka for around $130 million. Moka had raised nearly $30 million from Mandiri Capital Indonesia, SoftBank Ventures Asia, EDBI, EV Growth, Sequoia Capital India, Convergence Ventures, and Pegasus Tech Ventures. http://axios.link/7V2F
• Medallia (NYSE: MDLA) acquired Voci Technologies, a Pittsburgh-based provider of enterprise speech-to-text transcription and analytics, for $59 million in cash. Voci had raised around $15 million from Grotech Ventures, Harbert Growth Partners, Innovation Works, Riverfront Ventures, and Harbert Management. http://axios.link/LtrL
• Vector Capital completed its $1.3 billion sale of Saba Software, a Dublin, Calif.-based provider of talent management software, to Cornerstone OnDemand (Nasdaq: CSOD). www.saba.com
More M&A
• Takeaway.com received U.K. regulatory approval for its £6.2 billion all-stock takeover of London-based food delivery company Just Eat, and also secured €700 in new funding via equity and convertible notes. http://axios.link/4rmm
⛽ Total (Paris: FP) will pay $575 million for Tullow Oil's (LSE: TLW) entire stake in jointly held onshore oil fields in Uganda. http://axios.link/LiYi
• Travelex, a British foreign currency exchange firm owned by Finablr (LSE: FIN), said it is seeking a buyer. http://axios.link/Dkix
Fundraising
• Monomoy Capital Partners agreed to pay $1.9 million, including both fines and repayments, following an SEC investigation that it charged investors for firm operations group services without disclosure. http://axios.link/6NCt
• Stonepeak Infrastructure Partners is nearing a first close on between $6 billion and $7 billion for its fourth fund, with a total target of $10 billion, per comments made at a Rhode Island state pension fund meeting. http://axios.link/Uq9J
🚑 Venrock Healthcare Capital Partners raised $447 million for its debut fund, which is structured as an evergreen vehicle. www.venrock.com
It's Personnel
• Bill Gurley has decided not to be a general partner on the next fund from Benchmark, after 21 years with the venerable VC firm, as first reported by the WSJ. Expect him to stop making new investments sometime later this year, but continue to represent Benchmark on 11 portfolio company boards.
Final Numbers
🙏 Thanks for reading Axios Pro Rata! Please ask your friends, colleagues, and deal-breakers to sign up.