Axios Pro Rata
October 01, 2020
🎧 Axios Re:Cap talks with Palantir co-founder Joe Lonsdale about the company's mission, governance, and controversies. Listen via Apple, Spotify, or Axios.
Top of the Morning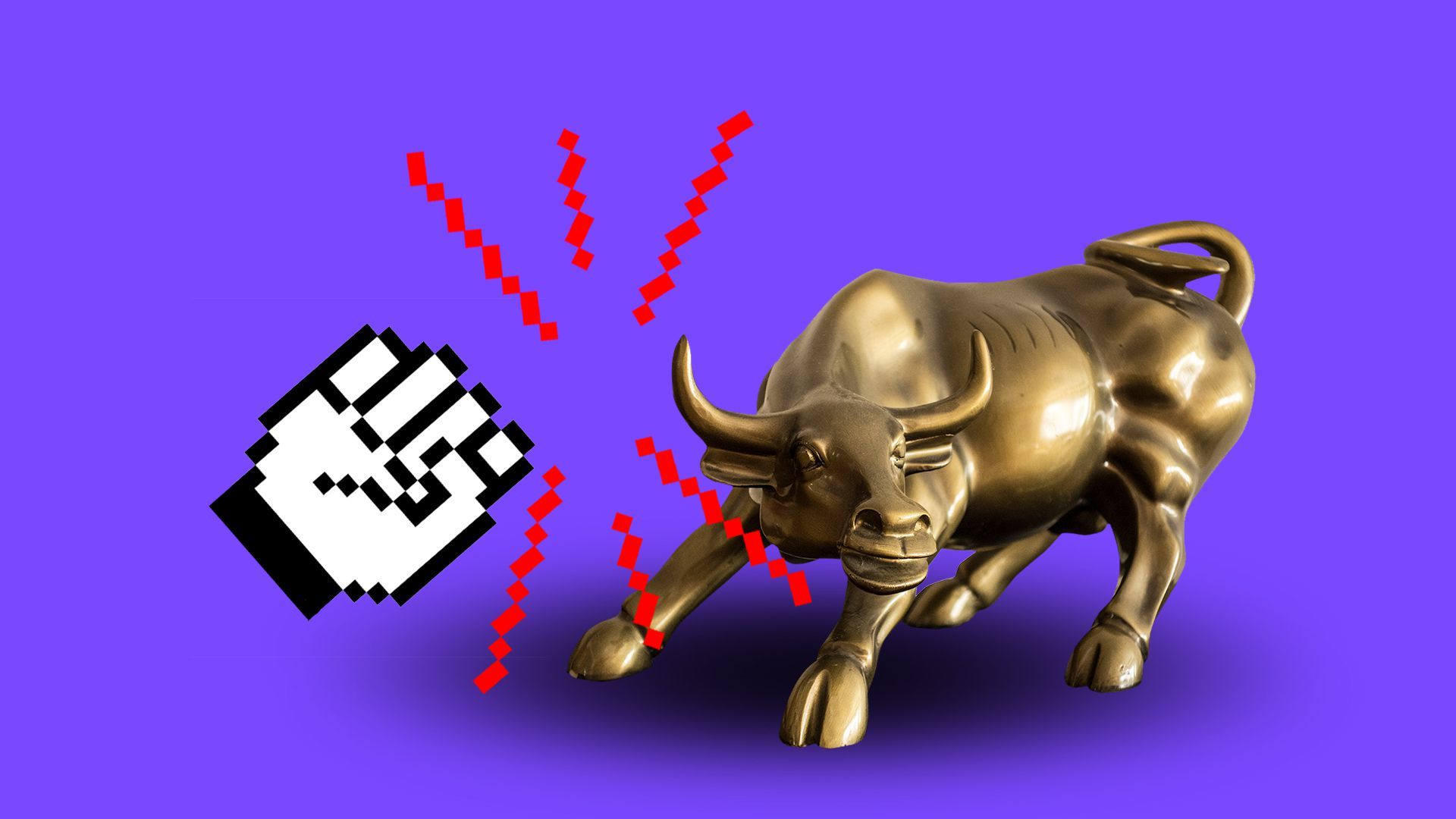 Coinbase this week offered severance packages to employees who don't feel aligned with the company's apolitical culture and mission, which CEO Brian Armstrong clarified Sunday in a blog post.
Why it matters: The crypto company, most recently valued by investors at over $8 billion, is setting itself up as a guinea pig in a culture battle that's more about stereotypical Silicon Valley vs. stereotypical Wall Street than it is about progressives vs. libertarians.
Behind the scenes: Armstrong's blog post came three months after he wouldn't immediately commit to publicly endorse Black Lives Matter, when asked during an internal Q&A session, which prompted a partial employee walkout.
Armstrong is not a typical Silicon Valley CEO. He went to Rice, not Stanford. He did a short stint in the consulting world, and hired Coinbase's chief people officer out of Citadel. His CFO previously reported to Steve Mnuchin at OneWest Bank.
Sources tell me that Armstrong has long been uncomfortable with parts of Silicon Valley office culture, but went along to get along. Now, however, he's changed course, and published the blog post as much to recruit like-minded employees as to weed out internal dissenters.
It remains unclear exactly how this shift will manifest itself in company policy, although there is an all-hands scheduled for today that may clarify.
The reality: Silicon Valley tech companies have largely adopted the mantra that employees are family, in part to help justify long hours. And families are expected to discuss and argue over a wide range of topics — usually with mutual respect and support built-in. Armstrong, instead, wants to create a bright-line between employee and family.
The counter: Some critics of Armstrong's post insist that because the personal is often political, it's impossible for certain employees to divorce the two.
But this is, in itself, could be considered a form of tech privilege — imagine a supermarket cashier making that argument, to justify talking politics with customers.
Moreover, many tech companies have been castigated for upselling their humanitarian motive and downplaying their profit motive. In this case, Armstrong is saying Coinbase is a business. Full stop.
Many of those who criticized Mitt Romney for saying "corporations are people," are now arguably making that case themselves, albeit in a different context.
To be clear, I'm not endorsing Armstrong's vision.
I wouldn't want to work at Coinbase under these conditions, and it appears many of his actual employees feel the same way. I also believe in the value of corporate citizenship, from sponsoring Little League teams to engaging in broader social issues — as no organization is an island unto itself.
The ultimate question is if there's only one way to successfully run a Silicon Valley tech company, when it comes to such issues. Coinbase is about to provide us with an answer.
The BFD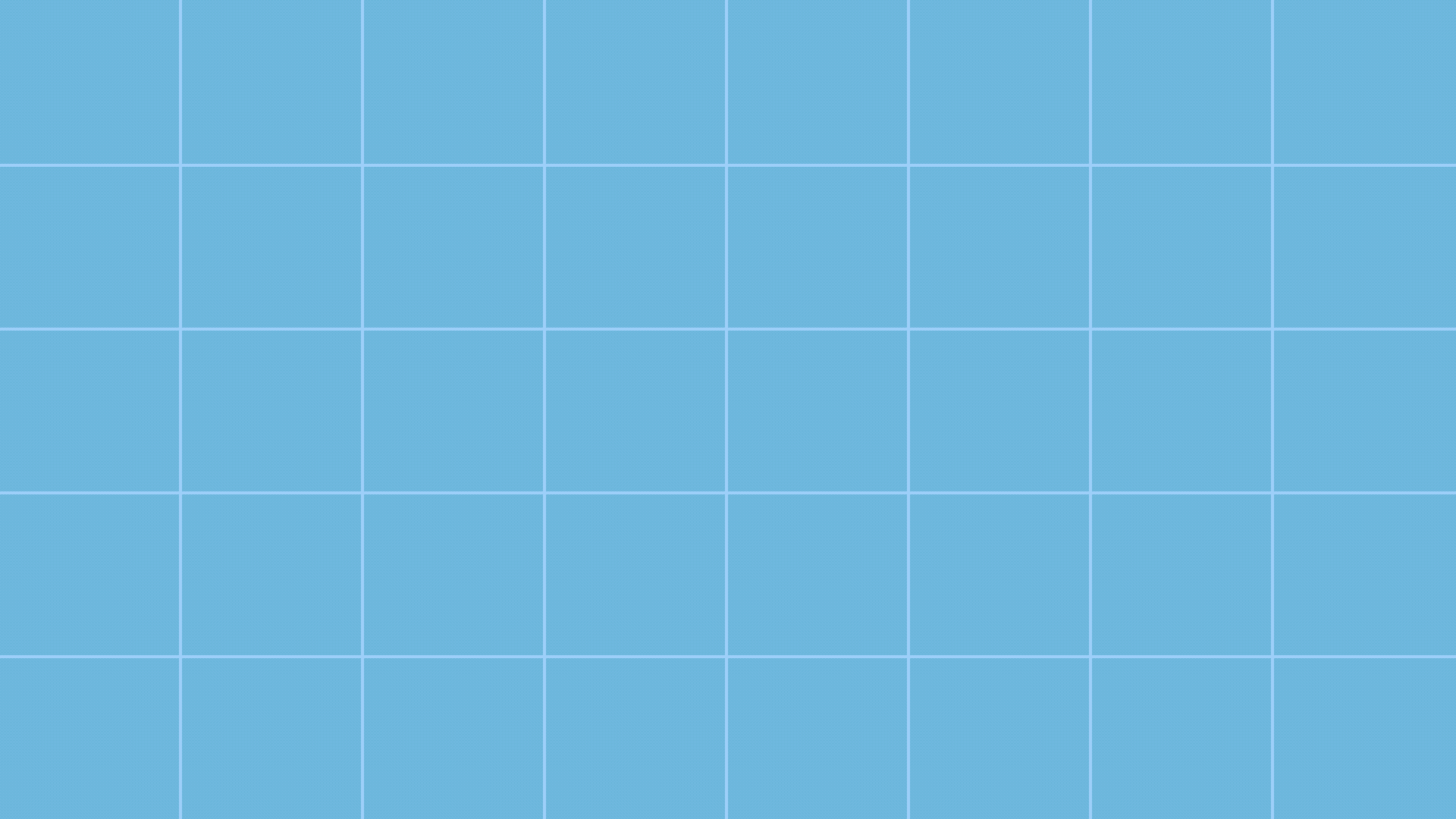 Hims, a San Francisco-based direct-to-consumer provider of men's prescription healthcare products, agreed to go public via a reverse merger with Oaktree Acquisition Corp. (NYSE: OAC), a SPAC formed by Oaktree Capital Management, at an initial valuation of $1.6 billion.
Why it's the BFD: While the pandemic battered many businesses, Hims is within a smaller cohort that the pandemic helped validate, as remote medicine moved mainstream.
Details: The deal includes a $75 million concurrent private placement. Hims, which now also offers women's products, raised nearly $200 million in VC funding since its 2017 founding, from firms like Founders Fund, Forerunner Ventures, IVP, CPPIB, Redpoint Ventures, Thrive Capital, and McKesson Ventures.
Bottom line: "We had always expected and prepped for a traditional IPO, but there are a lot of favorable dynamics in the new group of SPACs. There's greater speed and certainty of a deal, which helps the team stay focused, and we get to partner with an amazing investor like Howard Marks." — Hims CEO Andrew Dudum
Venture Capital Deals
• Cazoo, a U.K.-based used car platform, raised £240 million at a valuation north of £2 billion. General Catalyst, D1 Capital Partners, and Fidelity co-led, and were joined by L Catterton, Durable Capital Partners, Spruce House Partnership, Novator, Mubadala Capital and DMG Ventures. http://axios.link/Lv0O
• Sendinblue, a French marketing platform for small and mid-sized orgs, raised $160 million from Bridgepoint, Bpifrance, Blackrock, and return backer Partech. http://axios.link/w8ih
🚑 Sophia Genetics, a Swiss clinical genomics analytics platform, raised $110 million in Series F funding. aMoon and Hitachi Ventures co-led, and were joined by Credit Suisse, Pictet, and return backers Swisscom Ventures, Endeavour Vision, Generation Investment Management, Alychlo, and Eurazeo Growth.
www.sophiagenetics.com
• Bitpanda, an Austrian crypto exchange, raised $52 million in Series A funding. Valar Ventures led, and was joined by Speedinvest. http://axios.link/9sEX
• Homer, a New York-based maker of early-learning apps, raised $50 million in Series C funding from firms like Lego Ventures, Sesame Workshop, 3One4 Capital, Trustbridge Partners, and Interlock Partners. http://axios.link/jFmC
🚑 Carmot Therapeutics, a Berkeley, Calif.-based biotech focused on metabolic diseases, raised $47 million in Series C funding. Amgen was joined by return backers Column Group and Horizons Ventures. http://axios.link/yrkN
🚑 Tend, a New York-based dental practice startup, raised $37 million in Series B funding. GV led, and was joined by Juxtapose, Redpoint, Tiger Global, Zigg Capital and Good Friends. www.hellotend.com
• Facet Wealth, a Baltimore-based provider of financial planning benefits for employees, raised $25 million led by Warburg Pincus. http://axios.link/8R4a
🚑 Cardiac Dimensions, a Kirkland, Wash.-based developer of treatments for functional mitral regurgitation, raised $17.5 million in Series C funding from return backers Aperture Venture Partners, Arboretum Ventures, Hostplus, Life Sciences Partners, Lumira Ventures, and M. H. Carnegie & Co. http://axios.link/1t4S
• Bloomscape, a Detroit-based online garden retailer, raised $15 million. General Catalyst led, and was joined by return backers Revolution Ventures and Ludlow Ventures. http://axios.link/nsGc
🚑 ScriptDrop, a Columbus, Ohio-based prescription delivery platform, raised $15 million in Series A funding led by the Ohio Innovation Fund. http://axios.link/4xJX
• Golden, a data-centric wiki of tech information, raised $14.5 million in Series A funding led by seed backer Andreessen Horowitz. http://axios.link/hODN
• Buzzer, a New York-based mobile platform for live sports content and community, raised $4 million. Lerer Hippeau and Sapphire Sport co-led, and were joined by R&R Venture Partners and Imagination Capital. http://axios.link/pOja
Private Equity Deals
• Clipper Logistics (LSE: CLG), a British retailer logistics company with a market cap of nearly £500 million, has received private equity interest from firms like CVC Capital Partners, per Bloomberg. http://axios.link/arN0
🚑 Covis Pharma, a Dutch portfolio company of Apollo Global Management, is in talks to buy Amag Pharma (Nasdaq: AMAG), a Waltham, Mass.-based drugmaker focused primarily on women's health. Amag shares climbed on the news, giving it a market cap of around $325 million. http://axios.link/nPKf
• Serent Capital invested in Actionstep, a New Zealand-based legal practice management company. www.actionstep.com
• TA Associates acquired a majority stake in Netwrix, an Irvine, Calif.-based cybersecurity vendor. www.netwrix.com
Public Offerings
🥑 Mission Produce, an Oxnard, Calif-based supplier of fresh avocados, raised $96 million in its IPO. The company priced 8 million shares at $12, versus plans to sell 9.4 million at $15–$17, for an initial market value of $832 million. It will list on the Nasdaq (AVO) and used BofA as lead underwriter. http://axios.link/zQVN
🚑 Pulmonx, a Redwood City, Calif.-based developer of minimally invasive treatments for severe emphysema, raised $190 million in its IPO. The company priced 10 million shares at $19, versus original plans to sell 6.7 million at $14–$16, and will list on the Nasdaq (LUNG). Shareholders include Boston Scientific (30%), Kleiner Perkins (7.7%), L atterell Venture Partners (7.3%), Montreaux Equity Partners (7.2%), De Novo Ventures (6.2%), Ally Bridge Group (5.7%), and HealthCap (5.7%). http://axios.link/nE14
• Yalla Group, a Dubai-based social network and entertainment platform, raised $140 million in its IPO. The company priced at $7.50 (within range), and will list on the NYSE (YALA) with Morgan Stanley as lead underwriter. Yalla reports $25 million of net income on $53 million in revenue for the first half of 2020, while shareholders include SIG. http://axios.link/DCx3
SPAC Stuff
• Playboy Enterprises agreed to go public via a reverse merger with a SPAC called Mountain Crest Acquisition Corp. (Nasdaq: MCAC). http://axios.link/dSE8
• AEA-Bridges Impact Corp., an ESG-focused SPAC formed by AEA Investors and Bridges Fund Management, raised $400 million in its IPO. http://axios.link/WJ6o
• Altimeter Growth Corp., a tech-focused SPAC formed by Altimeter Capital, raised $450 million in its IPO. http://axios.link/mvyM
🚑 Helix Acquisition Corp, a health care-focused SPAC formed by Cormorant Asset Management, filed for a $115 million IPO. http://axios.link/aRSY
• IG Acquisition, a leisure industry-focused SPAC chaired by Bradley Tusk, raised $300 million in its IPO. http://axios.link/GWMC
• KINS Technology Group, a tech-focused SPAC led by Khurram Sheikh, filed for a $200 million IPO. http://axios.link/ZPkr
• Recharge Acquisition, a SPAC led by former MTC Technologies and Marathon Petroleum execs, raised $200 million in its IPO. http://axios.link/1UzM
🚑 Sarissa Capital Acquisition, a health care-focused SPAC formed by Sarissa Capital Management, filed for a $175 million IPO. http://axios.link/xEw1
Liquidity Events
• Advent International is seeking a buyer for the antennae unit of Cobham, which could fetch upwards of $1 billion, per Bloomberg. http://axios.link/HOGw
• Cisco (Nasdaq: CSCO) agreed to buy PortShift, an Israeli developer of a Kubernetes-native security platform that had raised over $5 million from firms like Team8. http://axios.link/nt8w
• Fastly (NYSE: FSLY) completed its $775 million purchase of Signal Sciences, a Venice, Calif.-based web app security solution provider that had raised around $66 million from firms like CRV, Index Ventures, OATV, Harrison Metal, Cisco, and Lead Edge Capital. http://axios.link/RMwD
🚑 Medtronic (NYSE: MDT) agreed to buy Avenu Medical, a San Juan Capistrano, Calif.-based developer of minimally-invasive vascular therapeutic devices. Avenue raised over $30 million in VC funding from firms like Pond Capital. http://axios.link/rOq4
• VMWare (NYSE: VMW) acquired SaltStack, a Lehi, Utah-based software automation vendor that had raised $28 million around from firms like Mercato Partners, Epic Ventures, Peak Capital, Deep Fork Capital, Album VC, and BYU Cougar Capital. http://axios.link/ND8n
More M&A
• Konecranes, a listed Finnish engineering company, agreed to merge with Finnish cargo handling machinery maker Cargotec. http://axios.link/oKN5
• Sydbank agreed to buy rival Danish lender Brand Bank for around $290 million. http://axios.link/5rIt
Fundraising
• 7Wire Ventures of Chicago secured around $48 million for its $150 million-targeted second fund, per an SEC filing. www.7wireventures.com
• 11Tribes, a Chicago-based VC firm, raised $20 million for its debut fund, per an SEC filing. www.11tribes.com
It's Personnel
• Kelli Marti joined Churchill Asset Management as a managing director and CLO portfolio manager. She previously was chief credit officer at Crestline Denali Capital. www.churchillam.com
Final Numbers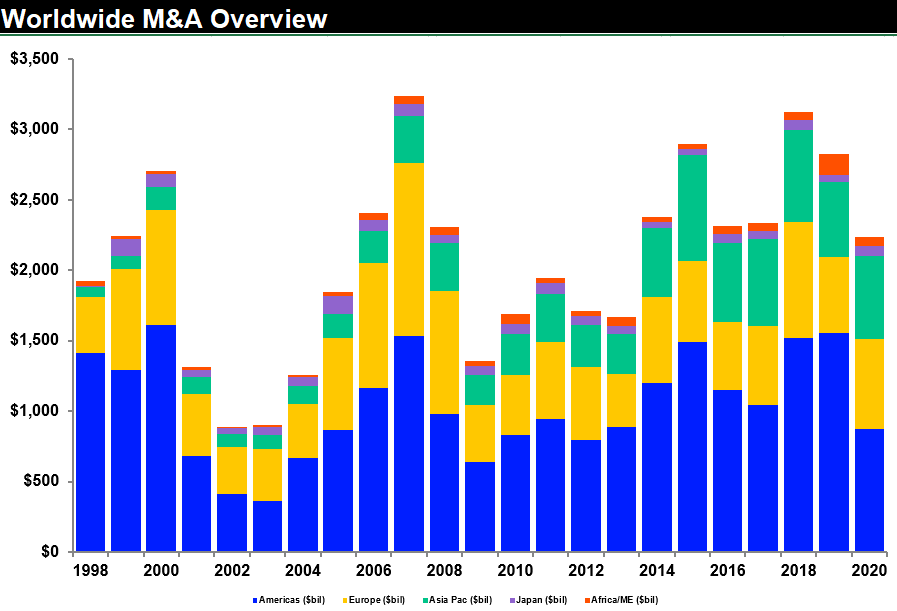 ✔️ Thanks for reading Axios Pro Rata! Please ask your friends, colleagues, and crypto capitalists to sign up.