https://www.axios.com/newsletters/axios-pm-fdee4983-b4a5-4e29-9c94-8ff88b311781.html?chunk=0#story0
1 big thing: New email trouble for Trump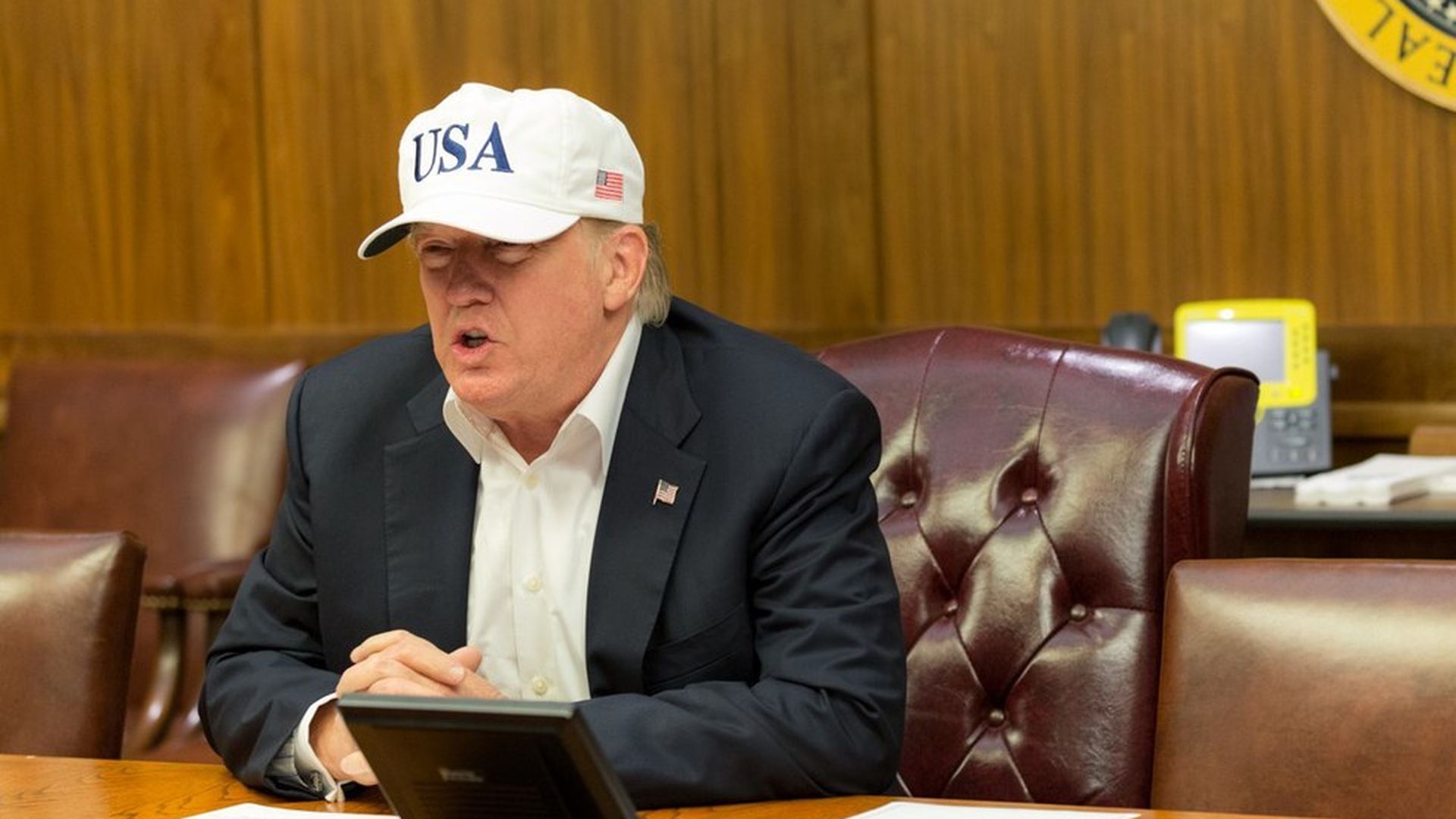 New leaks today about Trump Tower overtures to Russia during the campaign, apparently based on documents sent to congressional committees, are among the most damaging for President Trump so far.
Bloomberg reports Trump was briefed on the activity: "Trump discussed a proposal to build a hotel and condominium tower in Moscow on three occasions with his company's lawyer, who emailed Russian President Vladimir Putin's spokesman to ask for assistance on the project."
Axios' Jonathan Swan emails me these notes about why it matters:
Emails show the Trump Organization was pursuing a major deal in Russia while Trump was running for president, and simultaneously claiming he had nothing to do with Russia.
The leaks put a new focus on Michael Cohen, a Trump lawyer who was very close to the boss when he was in Trump Tower.
Sources close to the White House have been worried about Cohen as a figure in the investigation, because his financial dealings are inextricably bound up in Trump's and lead, at best, to some "colorful" characters.
Axios' Shane Savitsky makes sense of the Trump Tower stories:
The WashPost reported last night on the existence of an ultimately abandoned plan to develop a Trump Tower in Moscow during late 2015 and early 2016 — right before the start of the 2016 presidential primaries.
Today, the NYT and WaPo dropped two new reports detailing emails about the project from Felix Sater, a Trump business associate, and Michael Cohen, a close friend of Trump's and an executive vice president at The Trump Organization.
Sater's emails were sent to Cohen and boasted of connections to Russian President Vladimir Putin that would allow the project to get completed and help "get Donald elected."
Cohen emailed Putin's spokesman to ask for help in getting the stalled project started again.
https://www.axios.com/newsletters/axios-pm-fdee4983-b4a5-4e29-9c94-8ff88b311781.html?chunk=1#story1
Trillions of gallons, billions of dollars, countless pain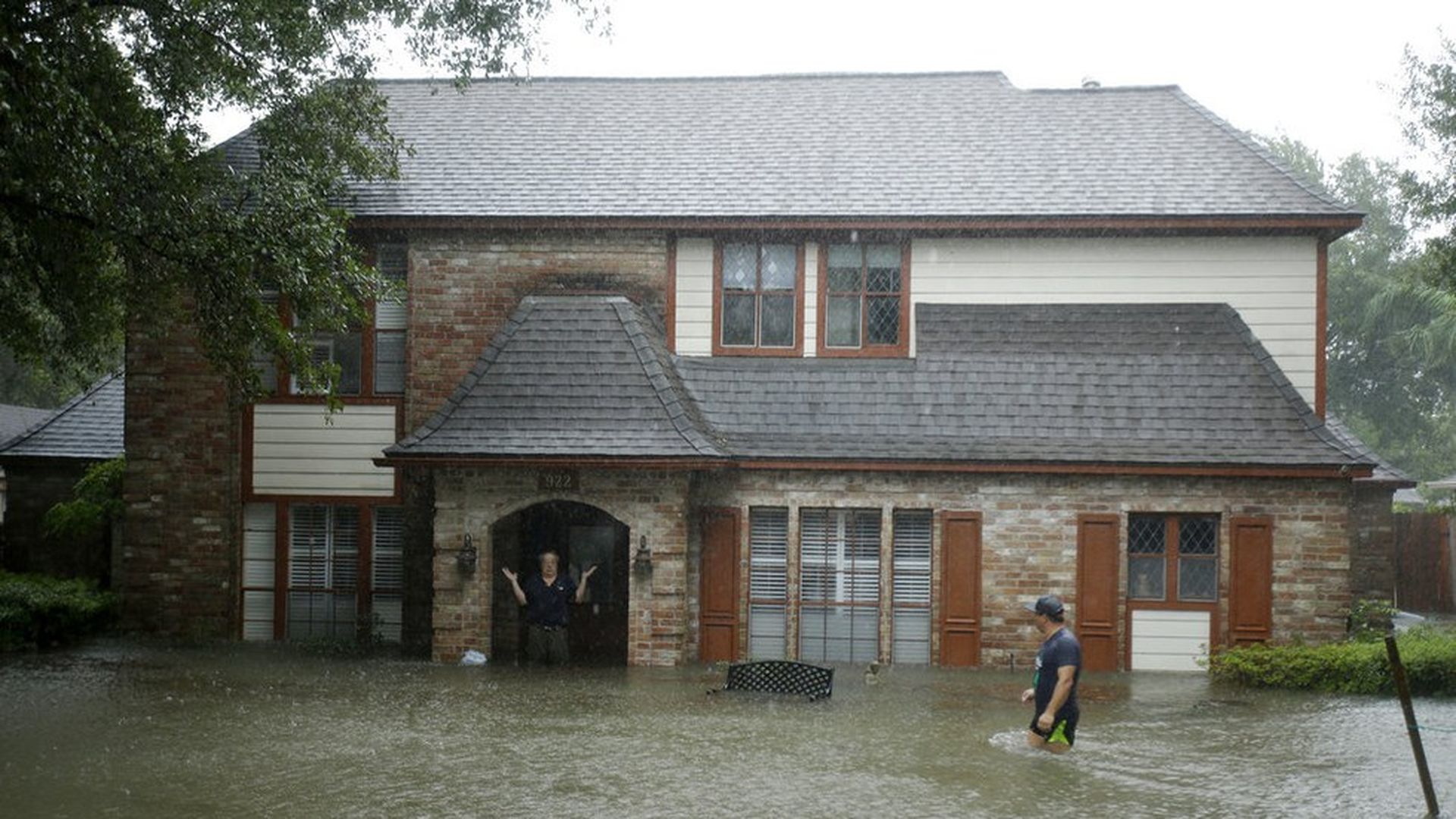 "Floodwaters reached the roof lines of single-story homes ... and people could be heard pleading for help from inside as Harvey poured rain on the Houston area for a fourth consecutive day after a chaotic weekend of rising water and rescues," AP reports. Your quick catch-up:
What's next: President Trump heads to Texas tomorrow, but he'll stay away from Houston to avoid interfering in rescue operations, according to Texas Gov. Greg Abbott.
https://www.axios.com/newsletters/axios-pm-fdee4983-b4a5-4e29-9c94-8ff88b311781.html?chunk=2#story2
What you missed
Trump reverses another Obama policy: On military gear for police officers. Insight.
Amazon is slashing Whole Foods prices: The cuts are bigger than expected, and competitors are worried. Deals.
Hillary Clinton is going on a book tour: This time, she's going to Wisconsin. Details.
Millennials and their phones: 69% get anxious when they don't have them. Study.
Another Game of Thrones record: HBO's mega-hit drew 12.1 million viewers for it's season 7 finale last night.
https://www.axios.com/newsletters/axios-pm-fdee4983-b4a5-4e29-9c94-8ff88b311781.html?chunk=3#story3
1 inspiring thing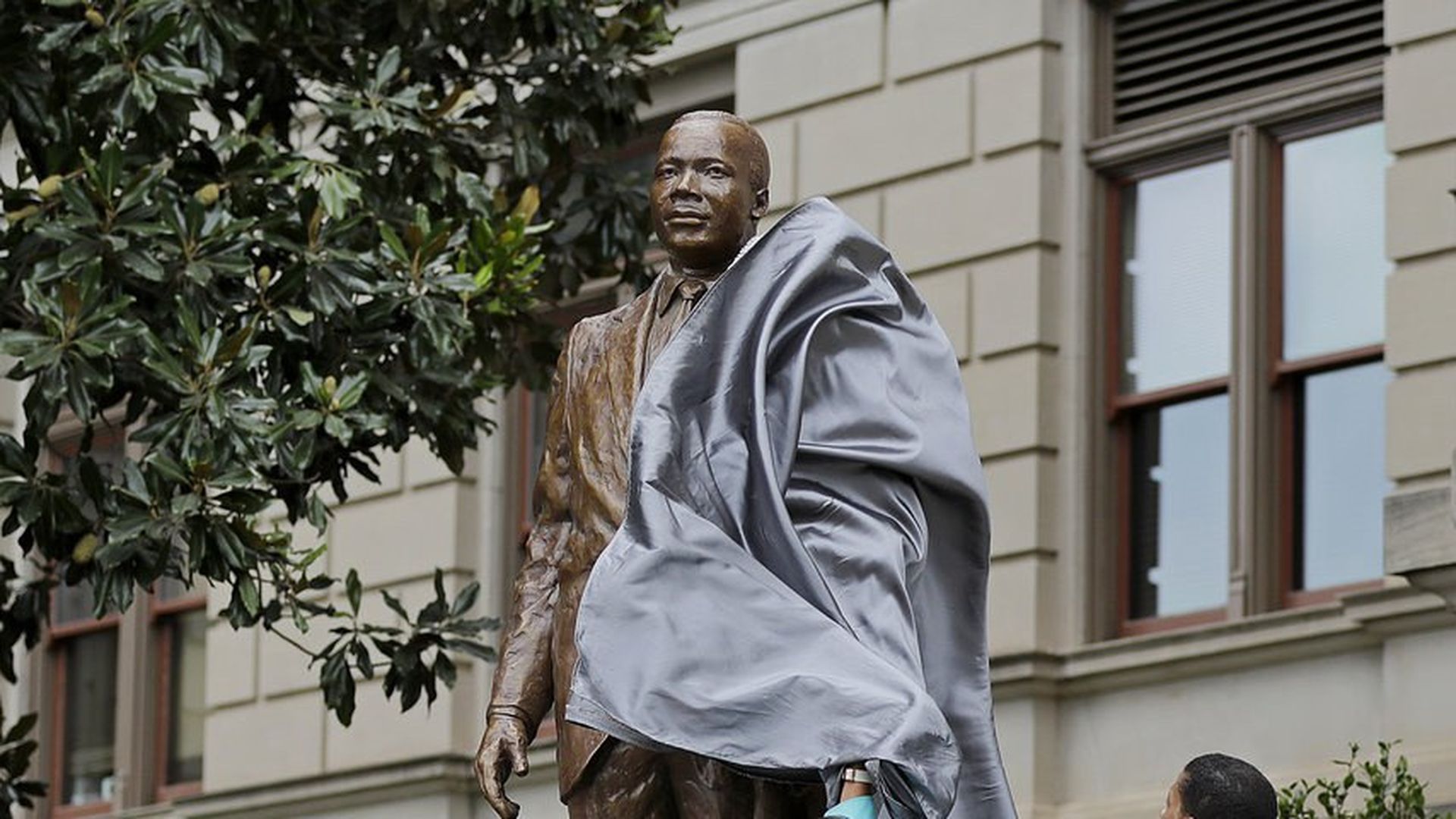 "During the hour-long ceremony leading to the unveiling of [an 8-foot, bronze] statue of Martin Luther King Jr. at the [Georgia] Capitol [today], ... Bernice King, the youngest of the four King siblings, [connected] the installation of her father's statue to the Charlottesville tragedy and the ensuing debate over Confederate imagery," the Atlanta Journal's Constitution's Jim Galloway writes.
Today is the 54th anniversary of King's "I have a dream" speech at the march on Washington.
What Bernice King said: "This statue ... provides a sense of hope to a nation that is in turmoil once again, as many people around this nation are removing and taking down Confederate monuments.'It is apropos that today in the state of Georgia, which was once a Confederate state, that we are ... unveiling a statue ... to a man who represents liberty, justice, freedom, righteousness and equality."