December 10, 2021
Today's PM — edited by Justin Green — is 523 words, a 2-minute read.
🎧 The new season of our "How it Happened" podcast, on Trump, Netanyahu and the chaotic events that led to the Abraham Accords, launches Monday. Hear a clip, and subscribe.
1 big thing: "Unsustainable, unjustified and unfair"
Pharmaceutical companies increased prescription drug prices at nearly 4x the rate of inflation from 2016 to 2020.
"The pricing practices uncovered by the Committee's investigation are unsustainable, unjustified, and unfair to patients and taxpayers," said a new report by Democrats on the House Oversight Committee.
The big picture: The report alleges the U.S. is a special target for price increases because Medicare is forbidden from negotiating prices.
Between the lines: Expect Democrats to use these findings to further their argument that Medicare must be allowed to negotiate drug prices, Axios health care reporter Caitlin Owens tells me.
The House included such legislation in the Build Back Better Act, currently pending Senate approval.
A dueling report from House Republicans focused on the role of pharmacy benefit managers in price increases.
House Speaker Pelosi blasted the "outrageous price hikes" at a press conference today, The Washington Post reports.
Pelosi "noted that lawmakers of her party have been trying unsuccessfully since 2006 to allow the Medicare program to negotiate prices."
Go deeper: The secrecy of America's drug pricing matrix
2. Inflation hits highest level since '82
The Consumer Price Index rose 6.8% over the last 12 months, marking the biggest jump since legendary Fed chair Paul Volcker was tasked with taming the inflationary beast 39 years ago.
Why it matters: Today's data from the Bureau of Labor Statistics comes after the inflation reading from last month revealed that price gains were picking up steam faster than expected.
Prices rose .8% in November — up from the .7% increase expected by economists, according to Fact Set.
Gas prices saw a 6.1% increase in November, the same as in October — 58.1% over the last 12 months.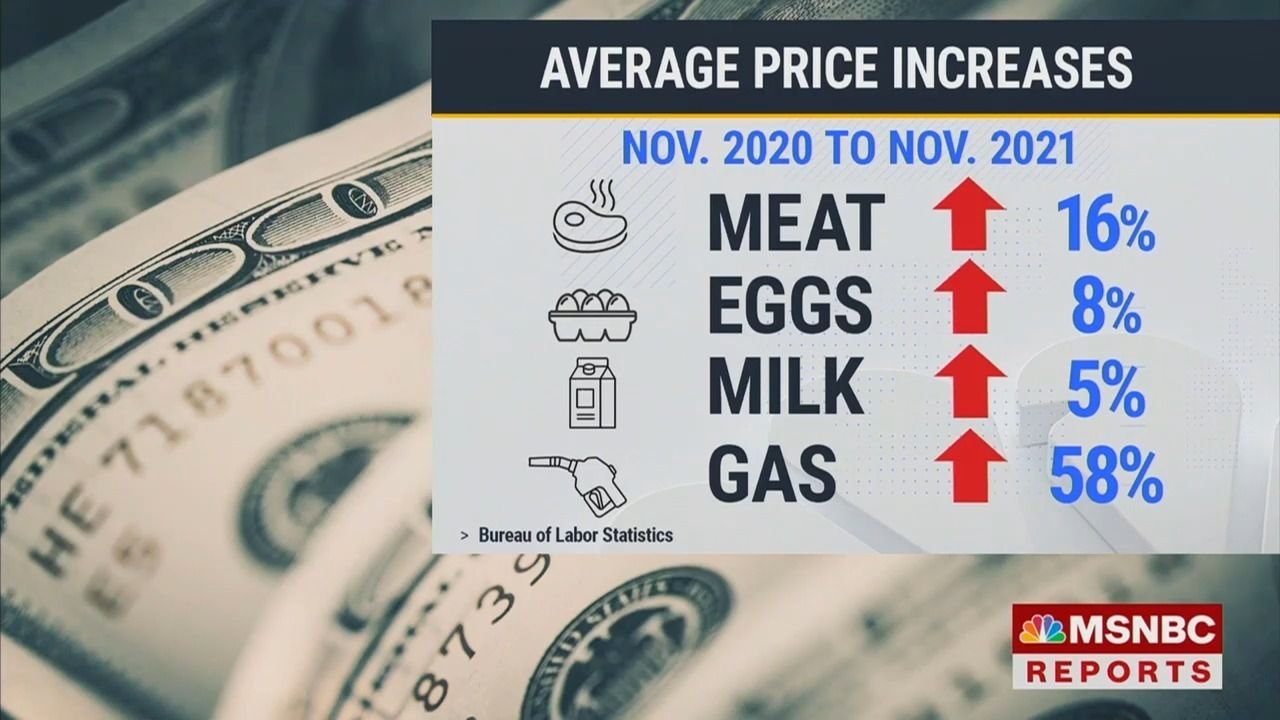 Our thought bubble, via Axios business editor Kate Marino: The 6.8% headline increase was a tick higher than the 6.7% expected, per FactSet.
President Biden said, "Today's numbers reflect the pressures that economies around the world are facing as we emerge from a global pandemic — prices are rising."
"But developments in the weeks after these data were collected last month show that price and cost increase are slowing, although not as quickly as we'd like," he added.
3. Catch up quick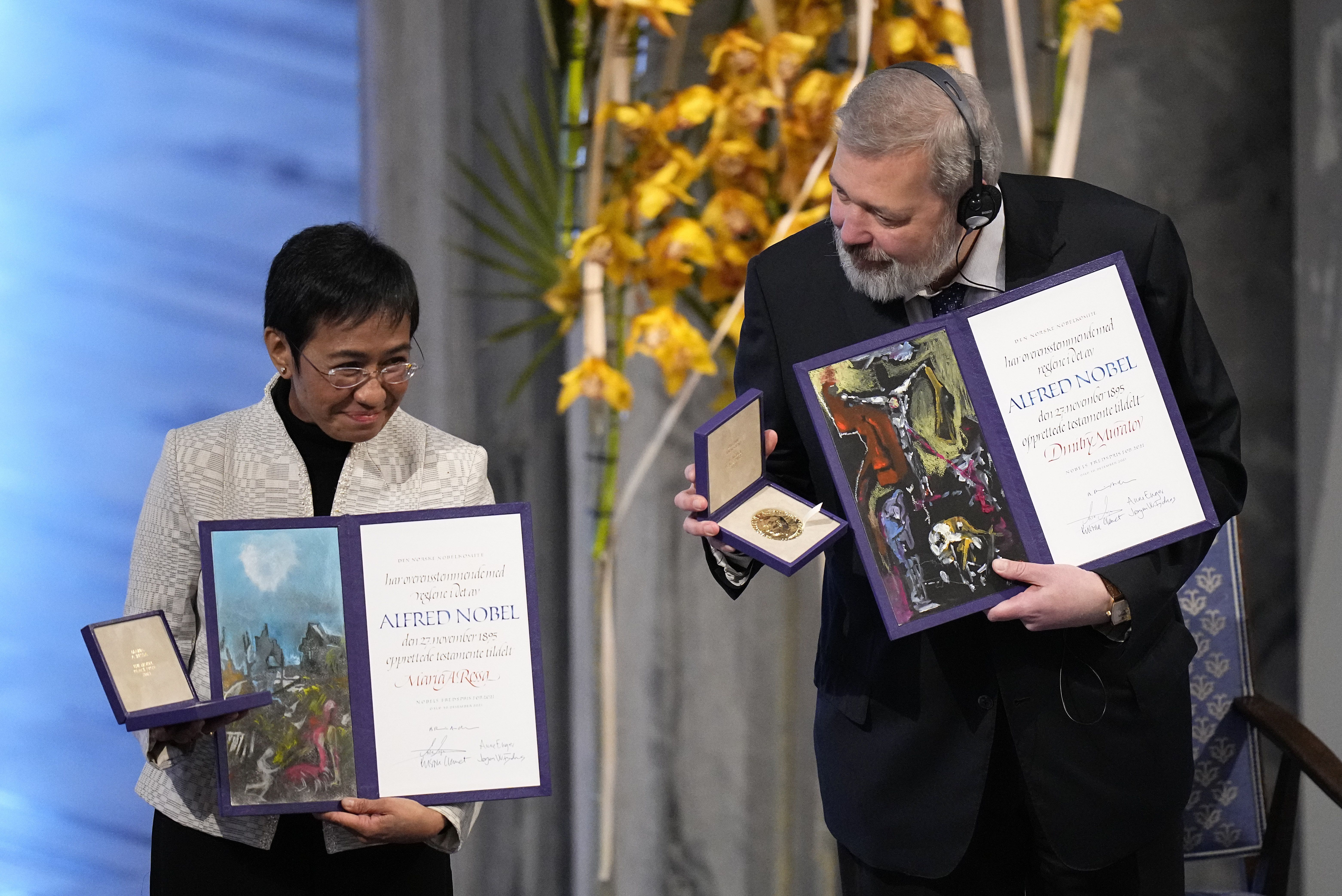 Former Israeli PM Benjamin Netanyahu responded to Axios Tel Aviv author Barak Ravid's interview with former President Trump — who accused Bibi of disloyalty for congratulating President-elect Biden back in 2020.
Bibi said today "it was important for me to congratulate the incoming president." Go deeper.
Heads up: A potentially epic December heat wave is coming for the U.S. Go deeper.
A blunder has prevented early BuzzFeed employees from selling their shares, Axios' Dan Primack and Sara Fischer report.
4. New swag bag item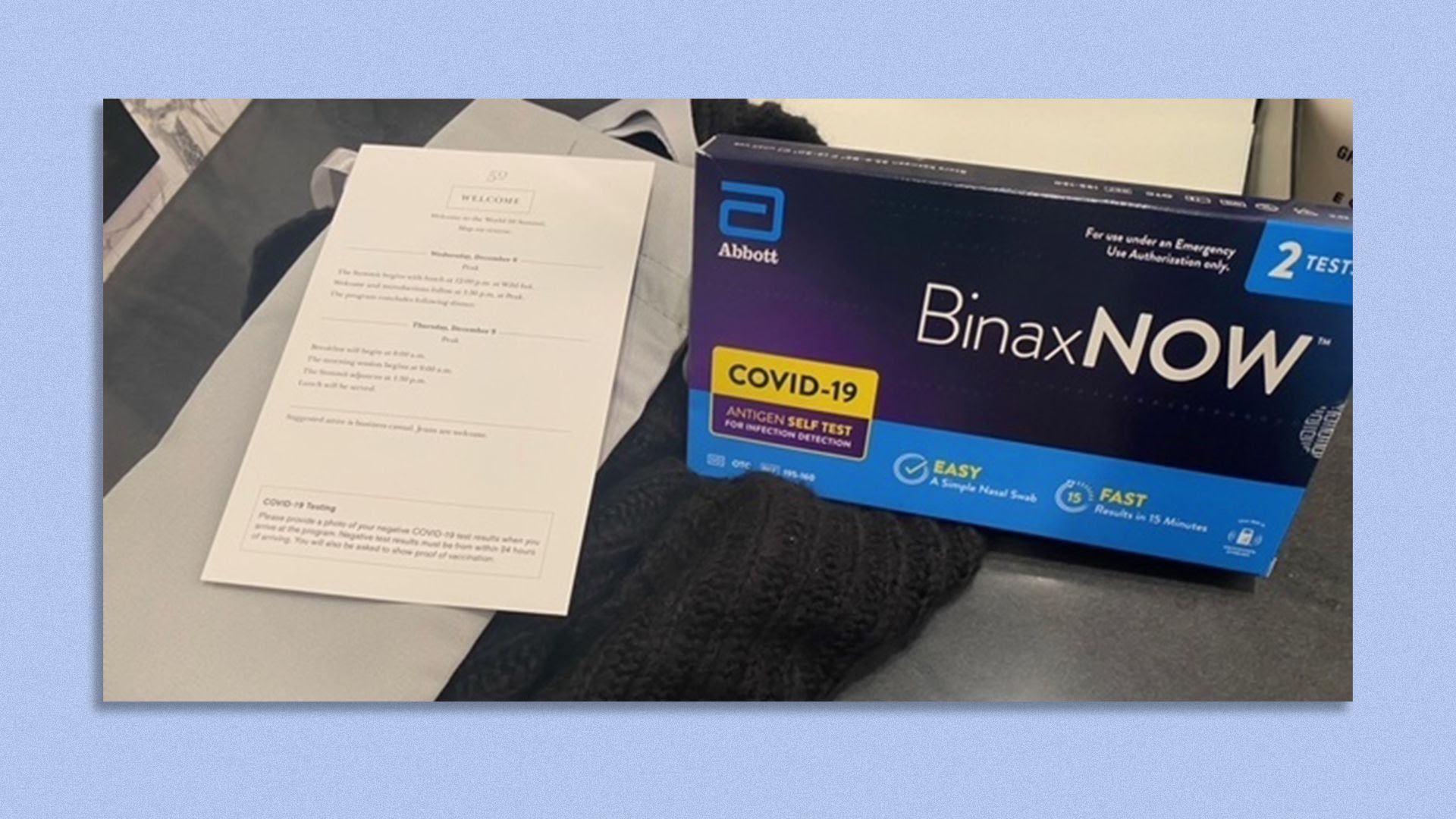 Axios What's Next reader Elena French wrote: "I'm attending my first business conference in almost two years in NYC this week. When I checked in, I received an agenda and a rapid test kit — I have to show a negative result to participate in the event."