December 14, 2021
Good afternoon: Today's PM — edited by Justin Green — is 414 words, a 1.5-minute read.
1 big thing: Losing our religion
The share of religiously unaffiliated Americans nearly doubled over the past 15 years to 29%, a Pew Research Center survey finds.
Christians of all varieties make up 63% of the adult population — down from 75% a decade ago.
Between the lines: Most of the increase in what Pew calls "nones" comes from the decline of Protestantism.
40% of U.S. adults are Protestants, down from 52% in 2007.
The big picture: The religiously unaffiliated are no longer crowded in coastal cities, Santa Clara adjunct professor Elizabeth Drescher told AP.
They're now spread across all regions, age ranges, ethnicities and socioeconomic backgrounds.
2. 🐦 The texts sounded familiar ...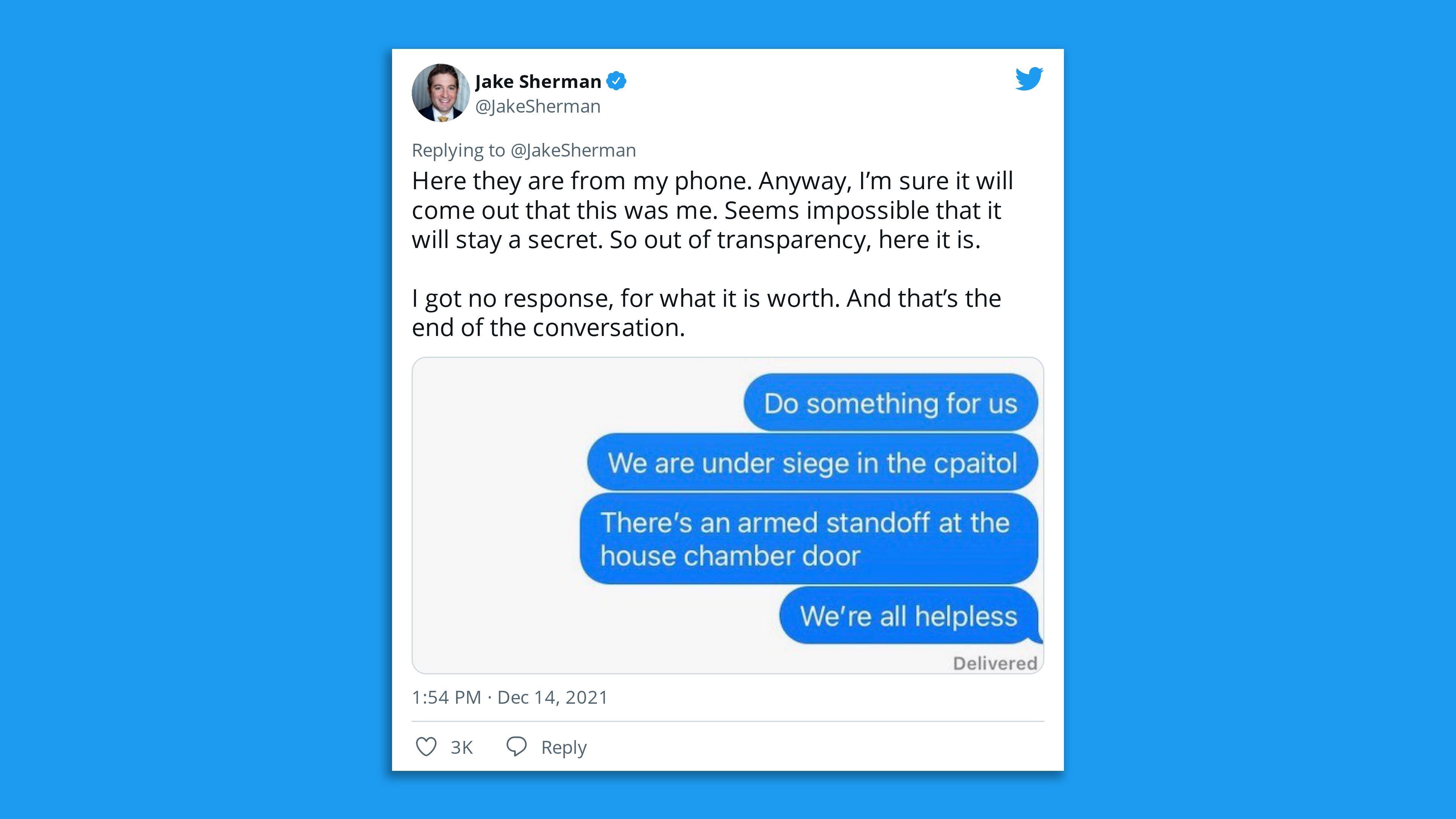 Jake Sherman — co-founder of Punchbowl News, a fount of real-time Capitol reportage — tweeted today that he was the author of two texts to Mark Meadows that the 1/6 committee released last night.
"I knew I had communicated a ton w White House officials that day as I sat in the Capitol," Sherman says. "This thread stuck out to me."
That's because two texts quoted by the committee were from Sherman to Meadows, then chief of staff to President Trump.
3. Catch up quick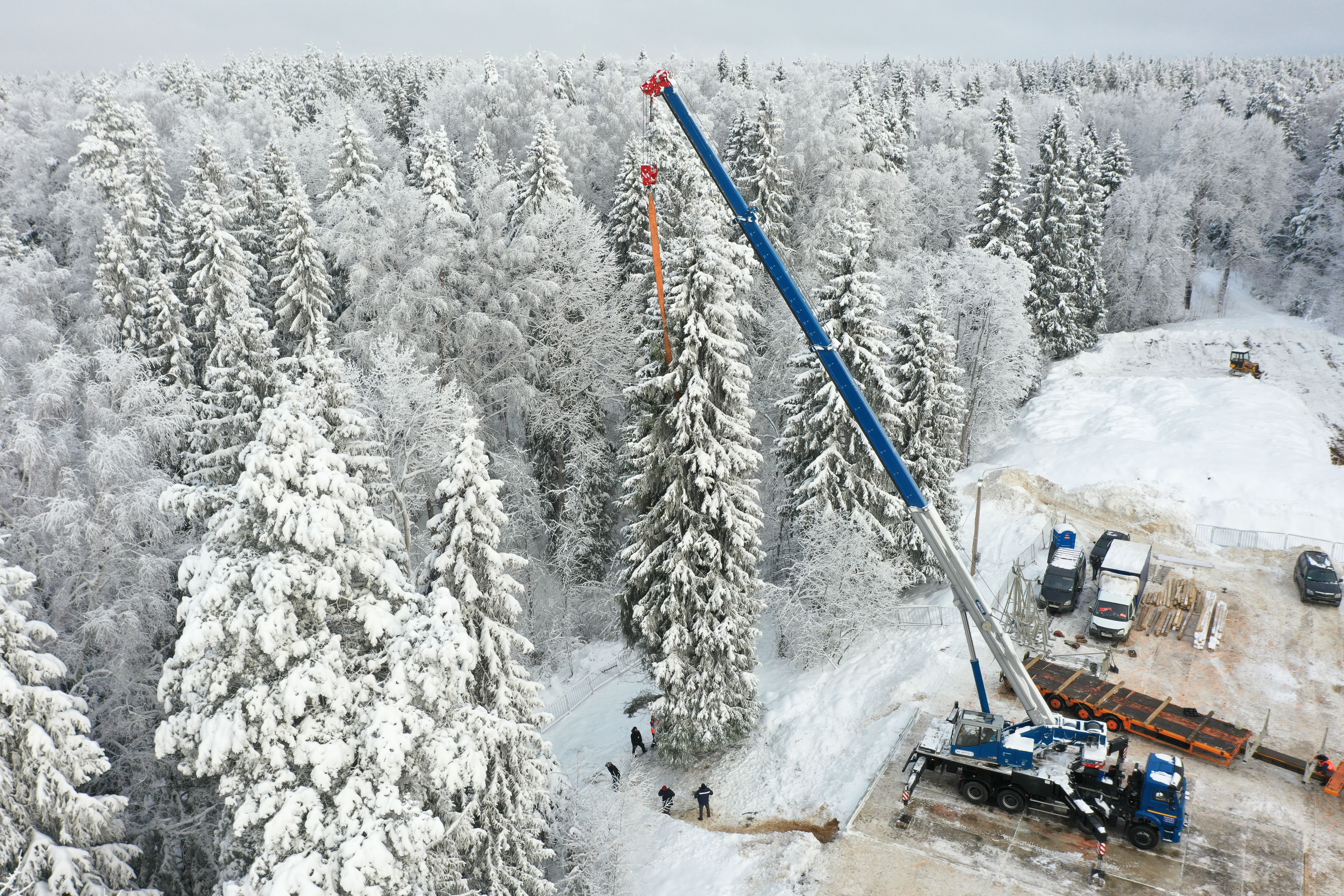 D.C.'s attorney general is seeking to use a law known as the Ku Klux Klan Act of 1871 "to absolutely bring as much financial pain … as possible" against the Proud Boys and the Oath Keepers. Go deeper.
House Majority Whip Jim Clyburn (D-S.C.) told "Axios on HBO" that the Republican Party must "step away from cult worship" and not hand over the organization to just one person. Video.
Former New York Gov. Andrew Cuomo is being required by the state's Joint Commission on Public Ethics to give back money from his $5.1 million book deal. Go deeper.
4. Cherokee Nation wants one of its own on the 20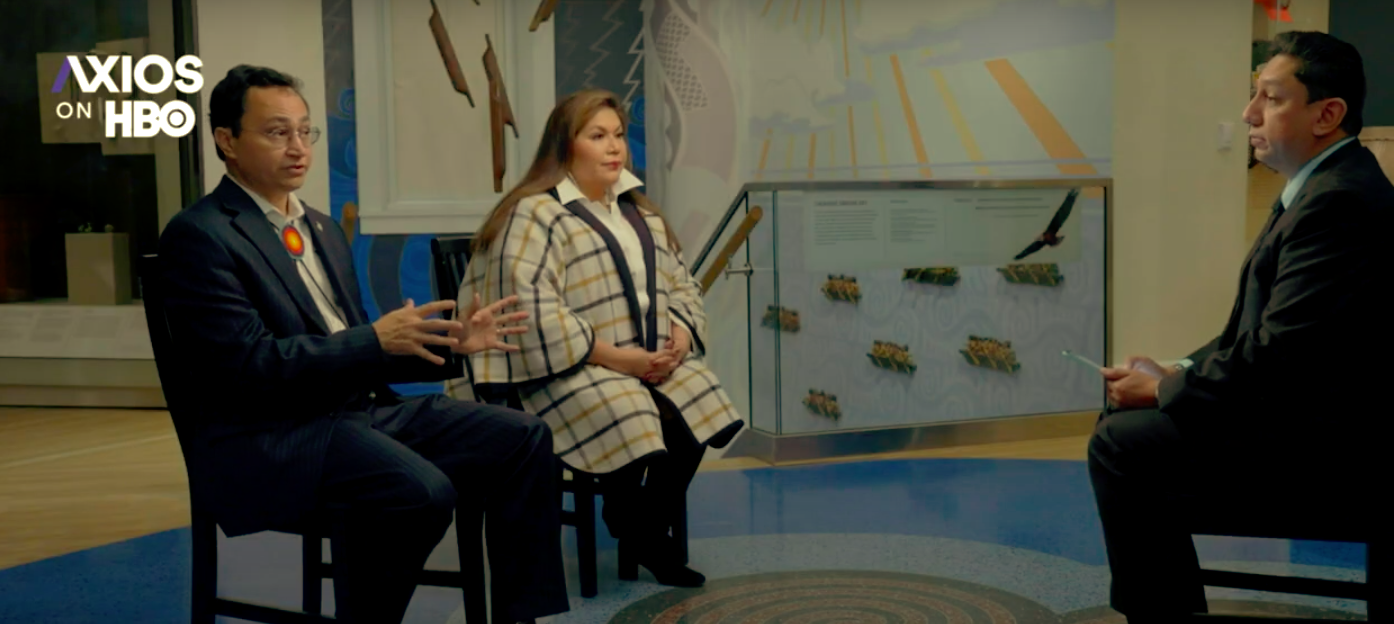 The head of the Cherokee Nation believes it would be an act of justice to replace Andrew Jackson's portrait on the $20 bill.
"I think Wilma Mankiller would be a great replacement," Principal Chief Chuck Hoskin Jr. told Axios' Russell Contreras during an interview for "Axios on HBO."
Mankiller was the Cherokee Nation's first female principal chief before dying in 2010.
Jackson signed the 1835 Treaty of New Echota that forced the Cherokee Nation to move to present-day Oklahoma along the "Trail of Tears."
The big picture: The Obama administration supported replacing Jackson with abolitionist Harriet Tubman.
In 2019, then-Treasury Secretary Steven Mnuchin said the project would be delayed until 2026.