https://www.axios.com/newsletters/axios-pm-f12ae724-1635-411f-9ec2-5aa46d3532b4.html?chunk=0#story0
1 big thing: Iran
The U.S. government is escalating its verbal sparring with the Iranian regime:
Trump's latest tweet: "The people of Iran are finally acting against the brutal and corrupt Iranian regime. All of the money that President Obama so foolishly gave them went into terrorism and into their 'pockets.' The people have little food, big inflation and no human rights. The U.S. is watching!"
Supreme Leader Ayatollah Khamenei on Twitter: "In recent events, enemies of [Iran] have allied & used the various means they possess, including money, weapons, politics &intelligence services, to trouble the Islamic Republic. The enemy is always looking for an opportunity & any crevice to infiltrate &strike the Iranian nation."
The latest: At least 21 are dead after the government crackdown on the protests, with an estimated 450 in custody in Tehran, the N.Y. Times reports, citing an Iranian semiofficial news agency.
Nikki Haley said the U.S. will call for an emergency session on Iran at the U.N. in New York and in Geneva at the Human Rights Council.
"Speaking to reporters, Ms. Haley read a list of slogans she said had been shouted at protests throughout Iran, saying she wanted to 'amplify the voices of the Iranian people.' Among the slogans: 'Independence, Freedom, Iranian Republic' and 'We will die, but will take Iran back.'"
"'Those are not my words,' she said. 'Those are not the words of the United States. Those are the words of the brave people of Iran.'"
What's next: The Trump administration has called on the Iranian government to lift restrictions on social media apps including Instagram and Telegram, AP reports. Social media users in the country have reported channel shutdowns and app slowdowns.
https://www.axios.com/newsletters/axios-pm-f12ae724-1635-411f-9ec2-5aa46d3532b4.html?chunk=1#story1
2. What you missed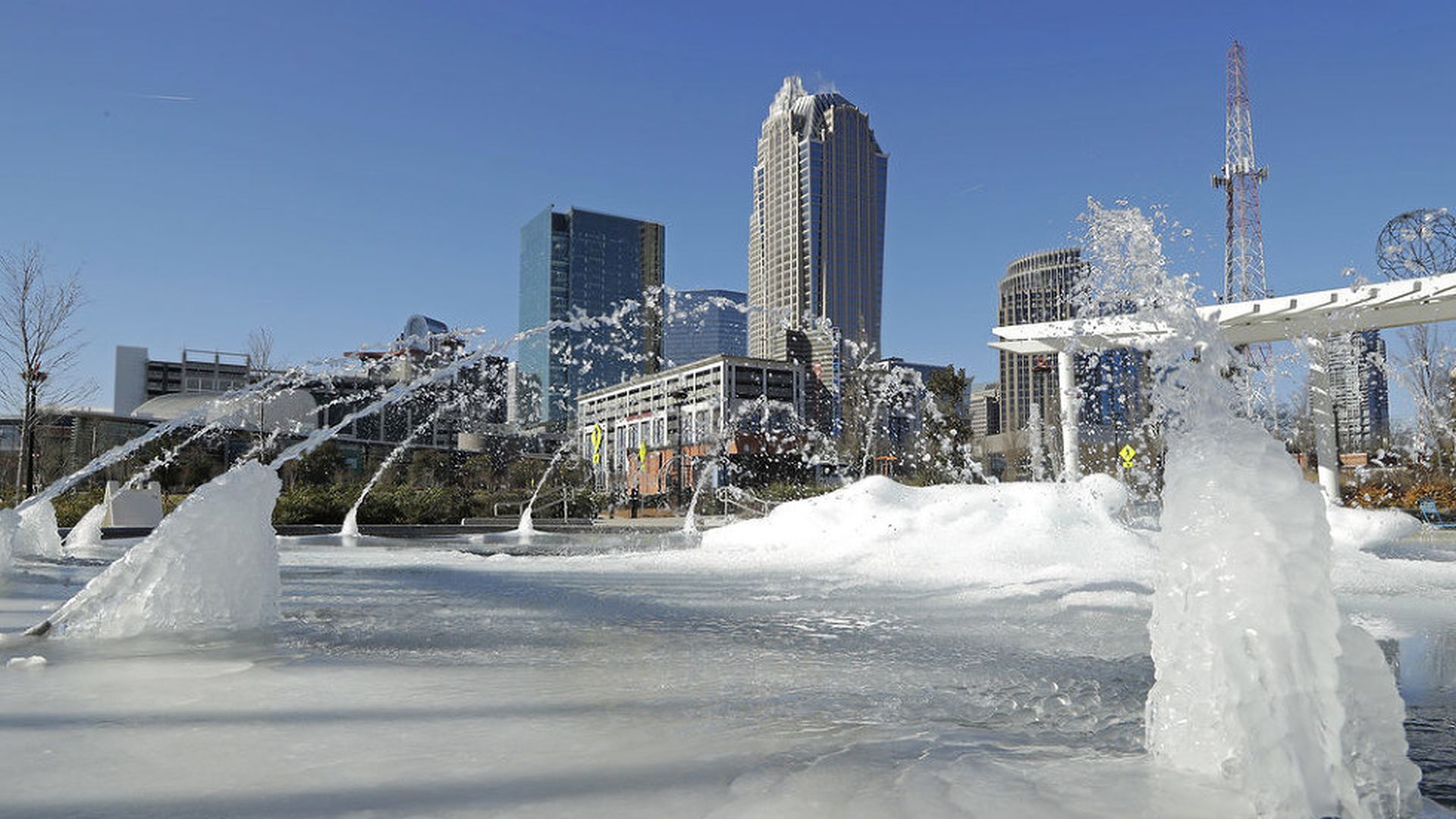 https://www.axios.com/newsletters/axios-pm-f12ae724-1635-411f-9ec2-5aa46d3532b4.html?chunk=2#story2
3. 1 different thing
"The basketball rivalry between Duke University and the University of North Carolina battle is legendary, but a federal lawsuit says the two elite institutions have agreed not to compete in another prestigious area: the market for highly skilled medical workers," the AP's Emery Dalesio reports.
Why it matters: "The anti-trust complaint by a former Duke radiologist accuses the schools just 10 miles apart of secretly conspiring to avoid poaching each other's professors. If her lawyers succeed in persuading a judge to make it a class action, thousands of faculty, physicians, nurses and other professionals could be affected."