Axios PM
July 30, 2020
Good afternoon. Today's PM — edited by Zachary Basu — is 629 words, a 2-minute read.
Situational awareness: Apple, Facebook, Amazon and Google all beat Wall Street's earnings expectations, one day after their CEOs were grilled over their massive scale by Congress.
1 big thing: The economic hole we're in
The staggering 32.9% contraction in annualized GDP last quarter quantifies just how big a hole the U.S. economy is in — dwarfing the previous record set in 1958, when GDP shrank at an annualized 10% rate.
Why it matters: If it wasn't clear before today, the economy is going to need support to dig its way out. And that assumes we don't fall back in, which may already be happening as the coronavirus surge forces some states to clamp down again.
"The path of the economy will depend significantly on the course of the virus," Fed chair Jerome Powell said yesterday. "It's so fundamental."
Zoom out: When the U.S. shut down its economy and passed the $2.2 trillion CARES Act in March, a GDP contraction of this size was not out of the realm of possibilities, notes former Treasury official Tony Fratto.
What nobody was projecting was that weekly unemployment claims would still be running at 1.4 million in July — the product of a failed coronavirus response.
The state of play: The extra $600 in weekly unemployment benefits under the CARES Act is set to expire tomorrow, and Congress and the Trump administration are still painfully deadlocked over the next stimulus bill.
Sen. Ron Johnson (R-Wis.) attempted this afternoon to unanimously pass a short-term extension of the benefits at a reduced level of $200 per week, which was summarily rejected by Minority Leader Chuck Schumer (D-N.Y.).
Schumer then attempted to pass the $3 trillion relief bill that House Democrats approved in May. That, too, was blocked and condemned by Majority Leader Mitch McConnell (R-Ky.) as a "totally unserious proposal."
Between the lines: "The legislative shenanigans were not meant to actually enact policy, but rather to help further the political blame game as Congress prepared to leave town without an agreement," the Washington Post notes.
The bottom line: More than 30 million unemployed Americans could see their incomes drop 50%–75%.
2. "The story that began in Troy isn't ending here today"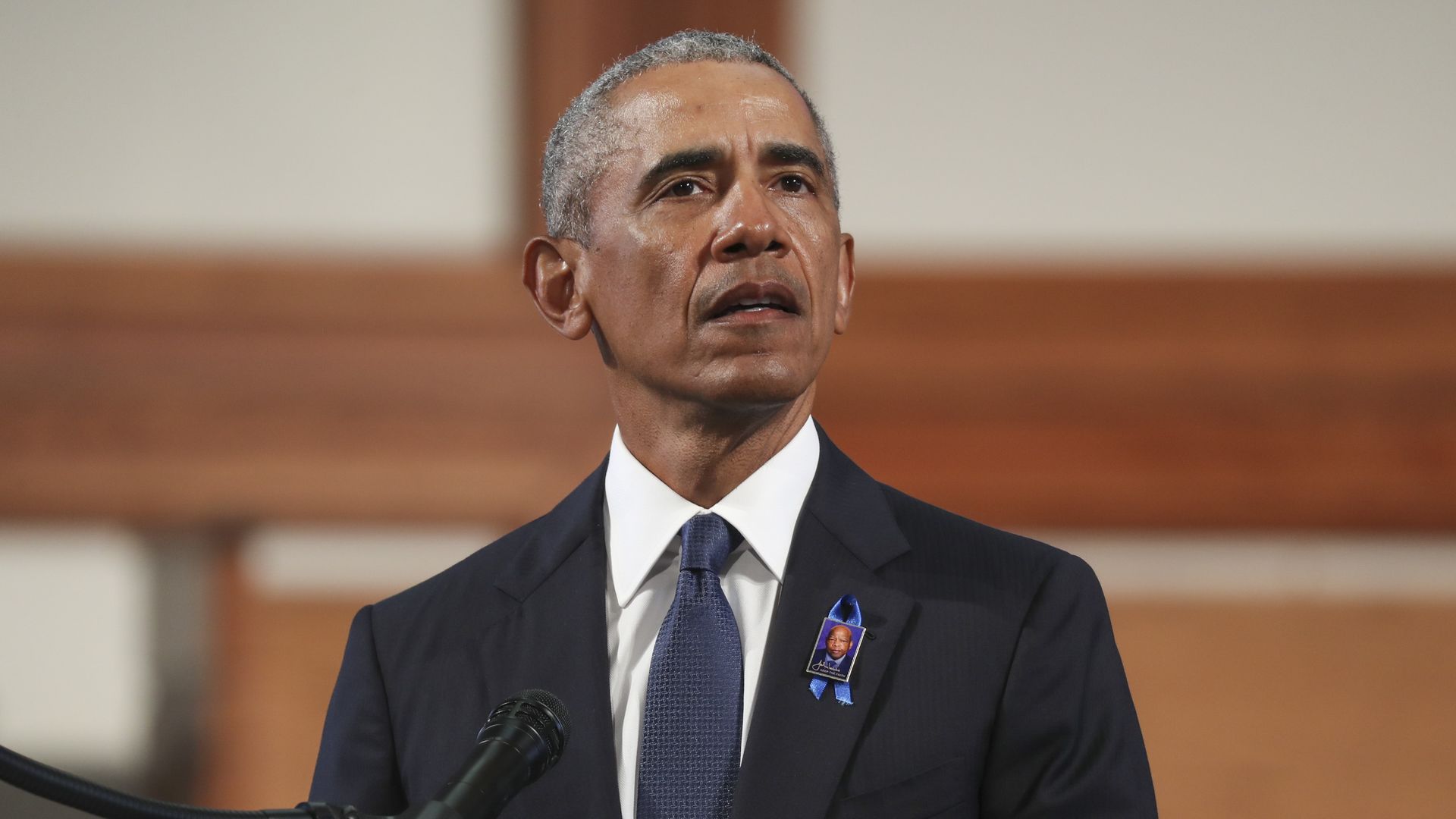 Bill Clinton, George W. Bush and Barack Obama were among those who spoke today at John Lewis' funeral at Ebenezer Baptist Church in Atlanta, where the sermons of pastor Martin Luther King Jr. inspired a 15-year-old Lewis to dedicate the next 65 years to fighting for civil rights.
Highlights:
Clinton: "John Lewis was a walking rebuke to people who thought, well, we ain't there yet and we've been working a long time. Isn't it time to bag it? He kept moving. He hoped for and imagined and lived and worked and moved for his beloved community."
Bush: "We live in a better and nobler country today because of John Lewis and his abiding faith in the power of God, in the power of democracy, and in the power of love to lift us all to a higher ground."
Obama (who delivered the eulogy): "When we do form that more perfect union, whether it's years from now or decades, or even if it takes another two centuries, John Lewis will be a founding father of that fuller, fairer, better America."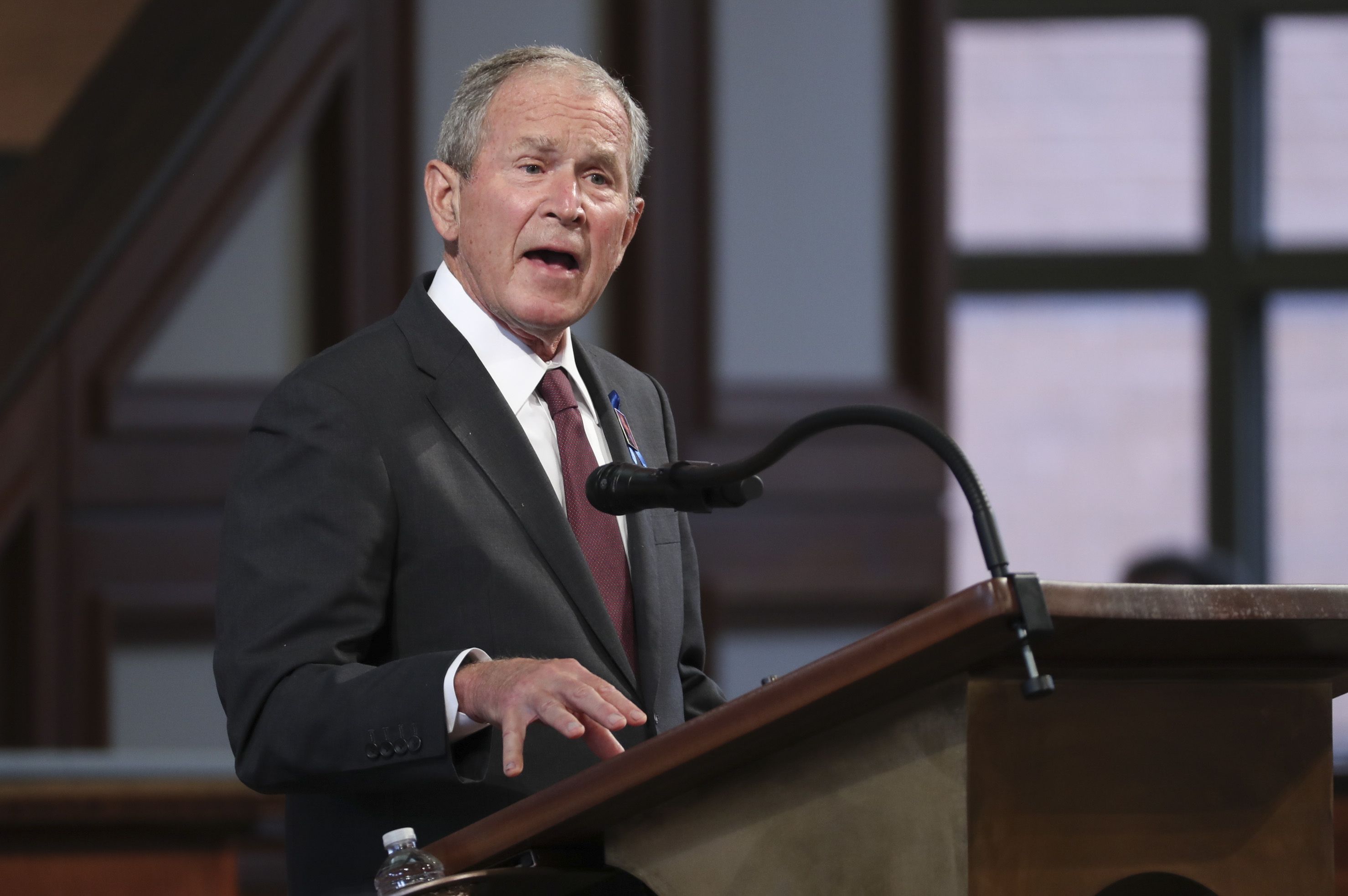 4. 1 persevering thing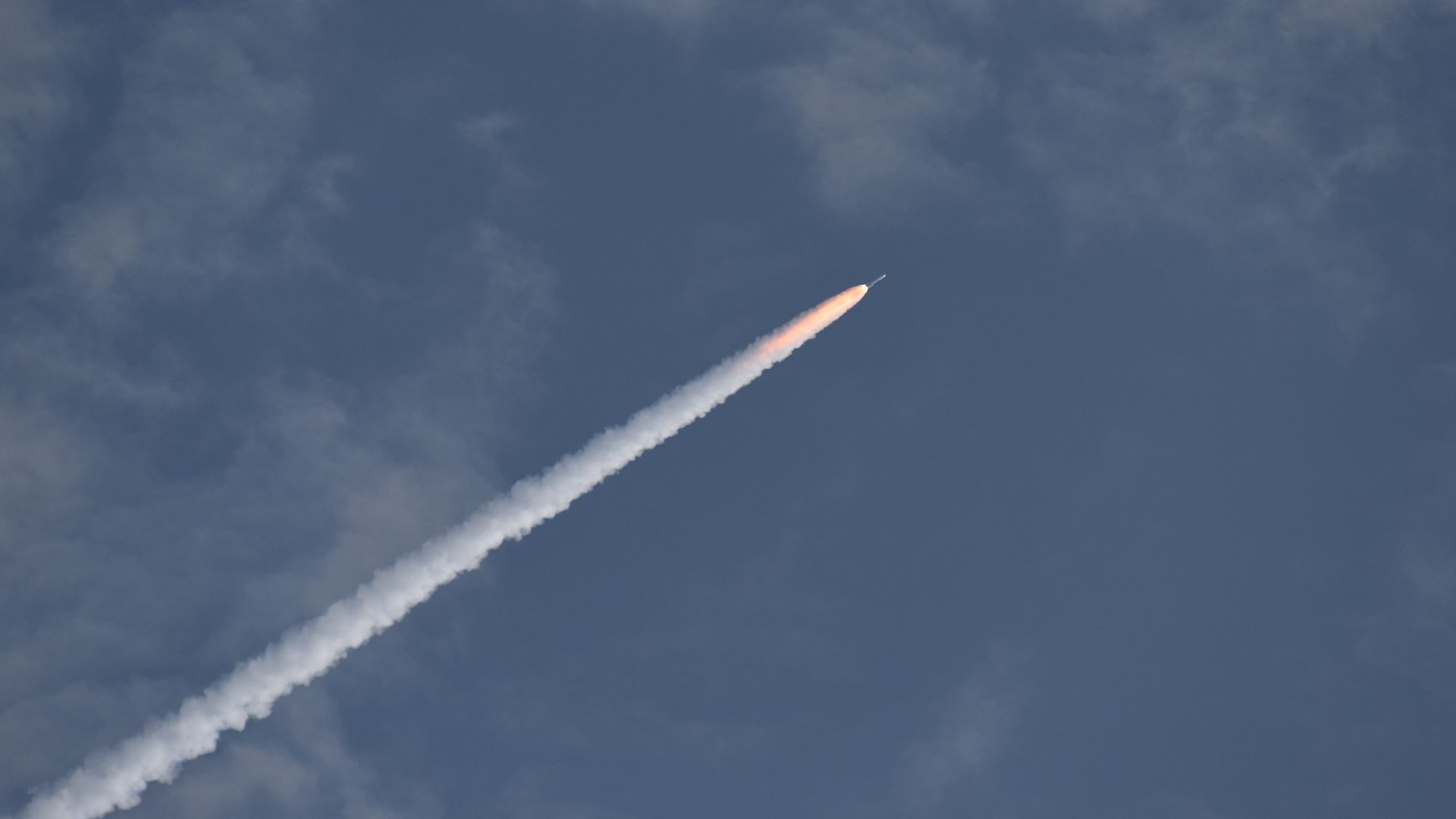 NASA's Perseverance rover that launched to Mars today is carrying three silicon chips etched with 10.9 million names, Axios Space author Miriam Kramer reports.
The rover, which is on a journey to hunt for signs of past alien life, also has onboard a plate honoring the first responders on the front lines of the pandemic.