January 15, 2021
Good afternoon: Today's PM — edited by Justin Green — is 397 words, a 1.5-minute read.
⚡️ Breaking: The NRA is filing for bankruptcy and moving its headquarters from New York to Texas. (AP)
1 big thing: 2 months to slow the new spread
🚨New CDC warning: The highly contagious variant B.1.1.7 originally detected in the U.K. could become the dominant strain in the U.S. by March.
Why it matters: The variant is estimated to be 30% to 50% more transmissible than other forms of the virus, threatening efforts to push the U.S. past its record high case count.
The variant is in 12 states, but has been diagnosed in only 76 of the 23 million U.S. cases reported to date, the AP reports.
It's likely that the variant is more widespread than currently reported.
The big picture: Americans are exhausted and burned out, and COVID wariness is slipping.
So far, the variants do not appear to be resistant to the existing vaccines or cause more severe disease.
But the health care system is on the brink in places like Southern California.
Another spike in cases could lead us to a very dark place.
The bottom line: There's no evidence that this variant is transmitted differently, so keep up the masks and social distancing.
Go deeper ... The coronavirus variants: What you need to know.
2. Pelosi: "We've really lost our innocence"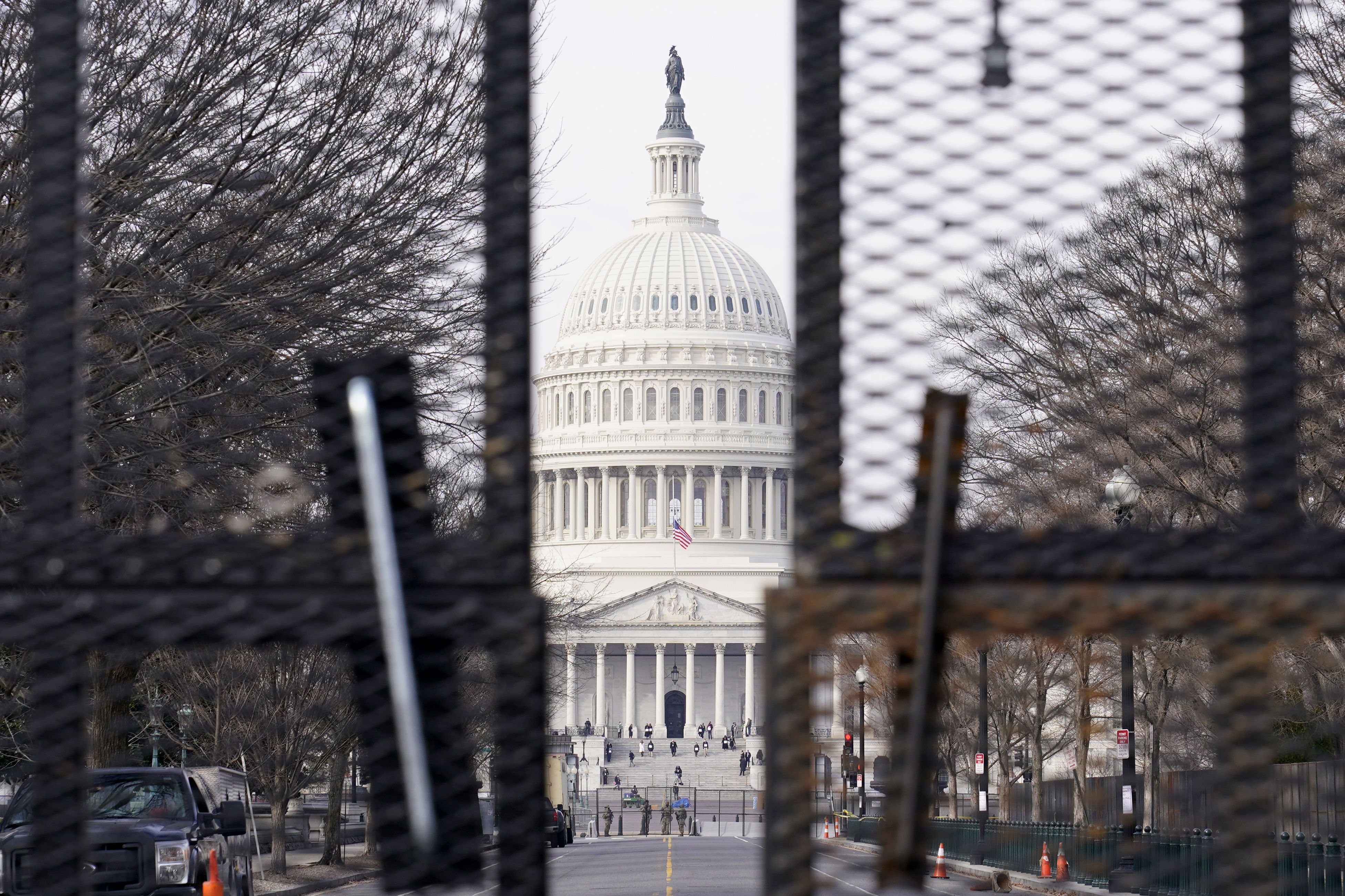 D.C. should expect a "new normal" for security — even after President-elect Biden's inauguration, Mayor Muriel Bowser warned today.
An estimated 20,000 troops are now patrolling D.C. streets, Axios' Ursula Perano writes.
Fences are surrounding the Capitol, armored vehicles are deployed and swaths of public transit have been shut down.
House Speaker Pelosi said today: "We've really lost our innocence in this."
Pelosi said there may be a need to prosecute members of Congress who aided rioters in the raid — showcasing an extraordinary degree of distrust within America's legislative branch.
3. Catch up quick
Vice President Pence called Vice President-elect Harris to congratulate her and offer assistance in the transition, the N.Y. Times first reported (subscription).
The Palestinian Authority announced its first parliamentary and presidential elections since 2006. Go deeper.
Russia will pull out of the Open Skies Treaty after the U.S. pulled out last year. Go deeper.
4. 1 smile to go: 🎸Graceland, online
These days you can even take an online tour of Elvis Presley's Graceland mansion in Memphis, with the chance to ask the guide questions and go behind the ropes.
Included in the $100 ticket:
A tour of Presley's jet.
A walk through the entertainment complex, which houses exhibits and artifacts related to Presley.
The big picture: Graceland's visitor count has dropped because of the pandemic, closing for several weeks last year. It's now open for limited-capacity, in-person tours, AP reports.