August 05, 2022
Happy Friday afternoon. Today's PM — edited by Kate Nocera and copy edited by Amy Stern — is 539 words, a 2-minute read.
🔥 1 big thing: Hot jobs summer
America's labor market is hot, hot, hot: The economy added 528,000 jobs in July — the strongest numbers since February, and double what economists expected.
The unemployment rate ticked down to 3.5%, its pre-pandemic level and the lowest in nearly a half century.
Why it matters: There are a ton of headlines about layoffs. But the numbers show that most businesses have an insatiable demand for workers. That's just not something you see during a recession.
The question no longer is: "Is this a recession?"
Axios' Neil Irwin and Courtenay Brown write that the question is: "Is the job market too hot for the Fed's comfort?"
Reality check: The Fed's interest-rate hikes are intended to slow down the economy in hopes of bringing down inflation. The new numbers suggest that, at least with regard to the labor market, it isn't working so far.
As Harvard economist Jason Furman put it, the numbers are "uncomfortably hot."
Fed officials are likely to see reasons to worry about inflation pressures remaining high for the foreseeable future.
The bottom line: It's great news that jobs are plentiful, and nearly every American who wants to work is able to find it. But that implies there may be more pain to come in the form of higher rates.
2. 🎒 Inflation hits back-to-school shopping
As back-to-school shopping season picks up, inflation has families grappling with higher prices on everything from backpacks to pencils, Axios' Kelly Tyko reports.
"With inflation impacting the overall price of goods and services, back-to-school shopping this year may feel more like holiday shopping," Liz Ewing, chief financial officer of Marcus by Goldman Sachs, told Axios.
More than half of families are planning to cut back on back-to-school shopping this year, according to a national survey from real estate and retail management firm JLL.
Parents with budgets significantly affected by inflation plan to spend 15% less on average.
Even with those cutbacks, back-to-school spending is still expected to match last year's record high of $37 billion.
A dozen states will have a tax-free holiday this weekend. So it's a great time to stock up.
The states are Arkansas, Florida, Illinois, Iowa, Missouri, New Mexico, Ohio, Oklahoma, South Carolina, Texas, Virginia and West Virginia.
3. Catch up quick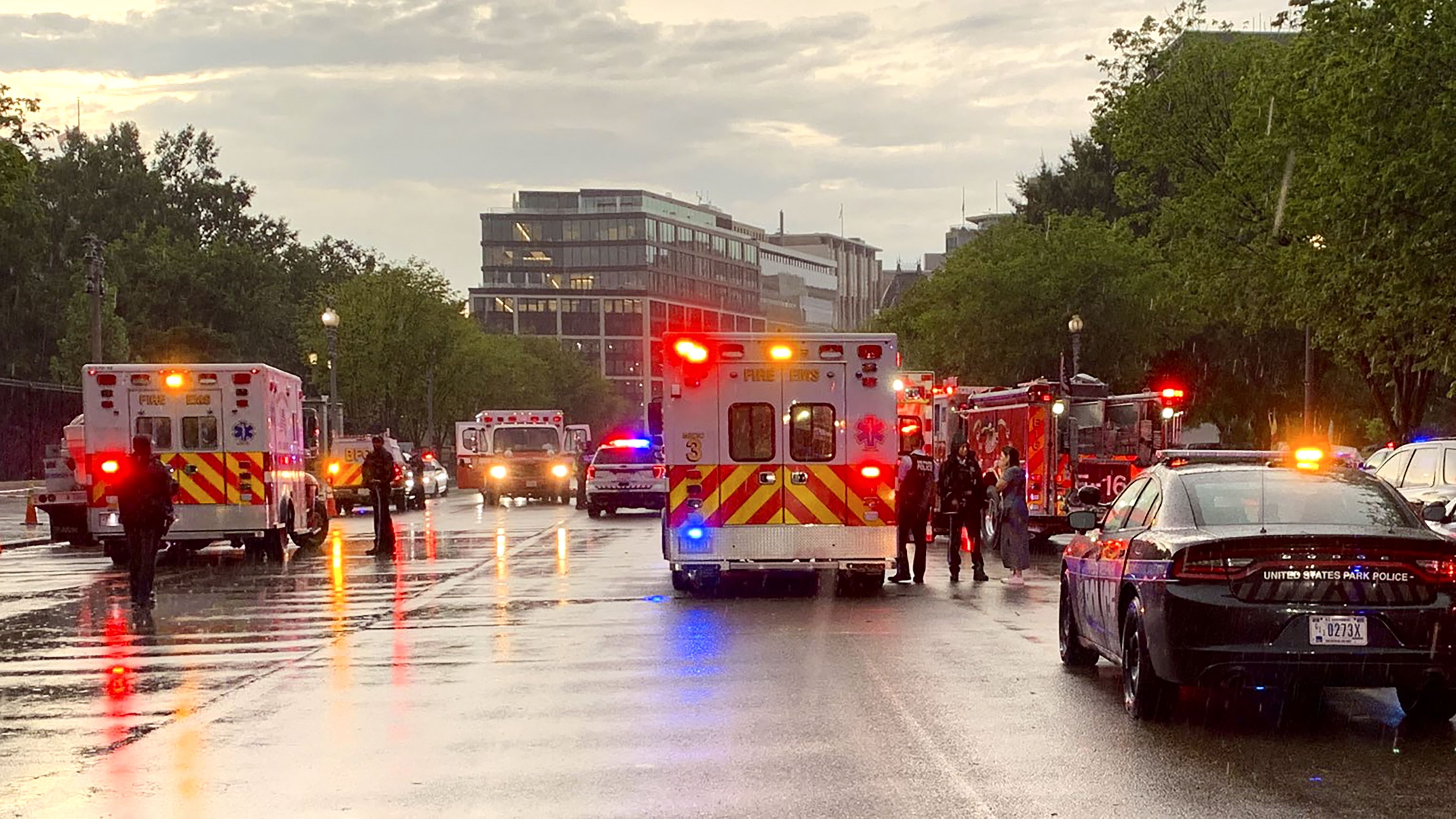 Two people died after being hospitalized for injuries from a lightning strike in Lafayette Park, near the White House, during a sudden rainstorm last evening. They were James Mueller, 76, and Donna Mueller, 75, from Janesville, Wis. Two others remain in critical condition. Go deeper.
Ten years ago today, a white supremacist opened fire in the Sikh Temple of Wisconsin in suburban Milwaukee, killing six. A seventh person died from his injuries in 2020. Experts say ideologies that motivated the 2012 attack are now mainstream. Read the story by Axios' Shawna Chen.
🏀 Moscow is "ready to discuss" a prisoner swap for WNBA star Brittney Griner and Marine Corps veteran Paul Whelan, Russian Foreign Minister Sergei Lavrov said. Keep reading.
4. 📷 Parting shot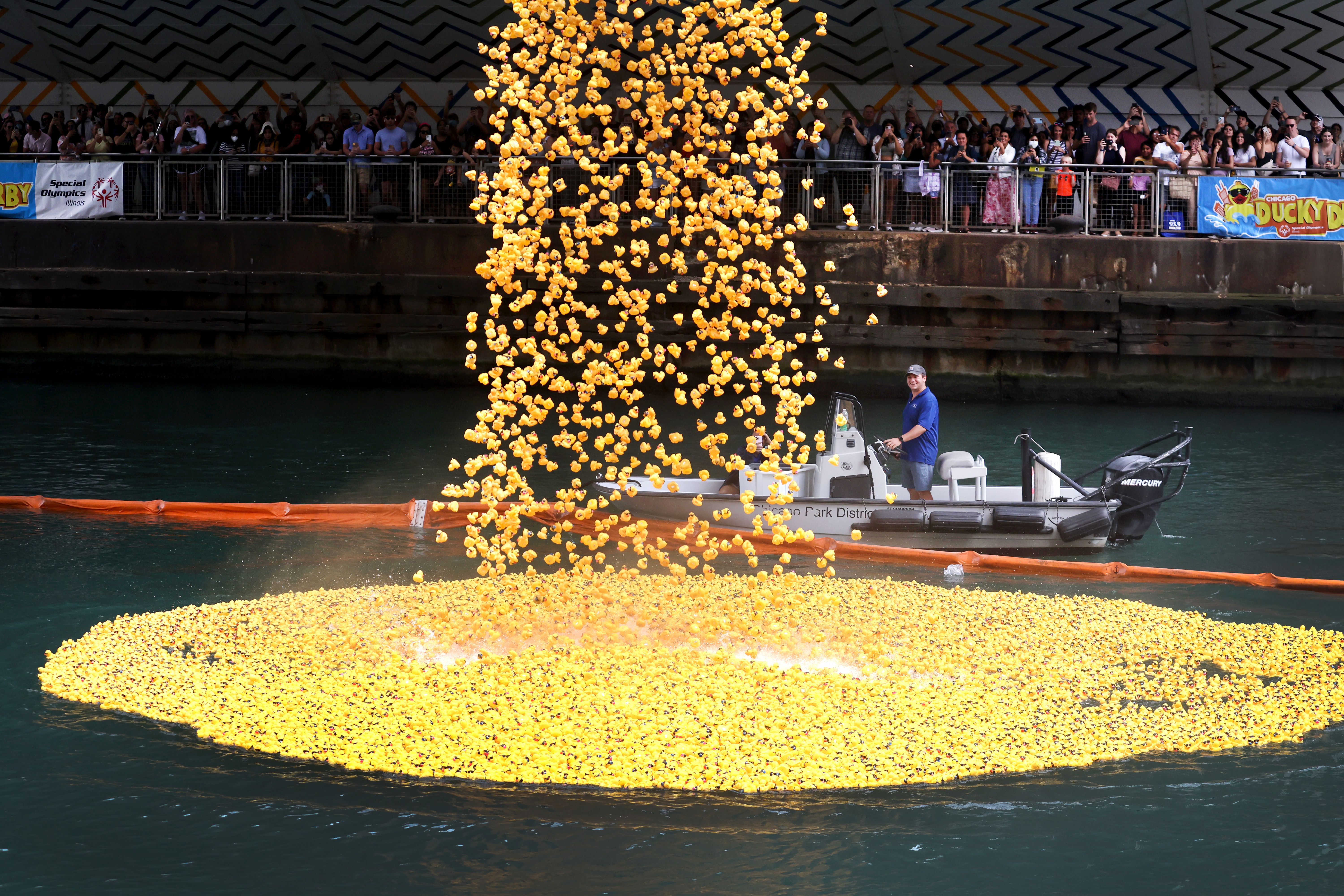 75,000 rubber ducks were dumped into the Chicago River on Thursday as part of the annual Chicago Ducky Derby, benefiting Special Olympics Illinois.