Situational awareness: Sen. Elizabeth Warren just became the first Democratic 2020 candidate to call for President Trump's impeachment.
1 big thing: How social media fuels migrant caravans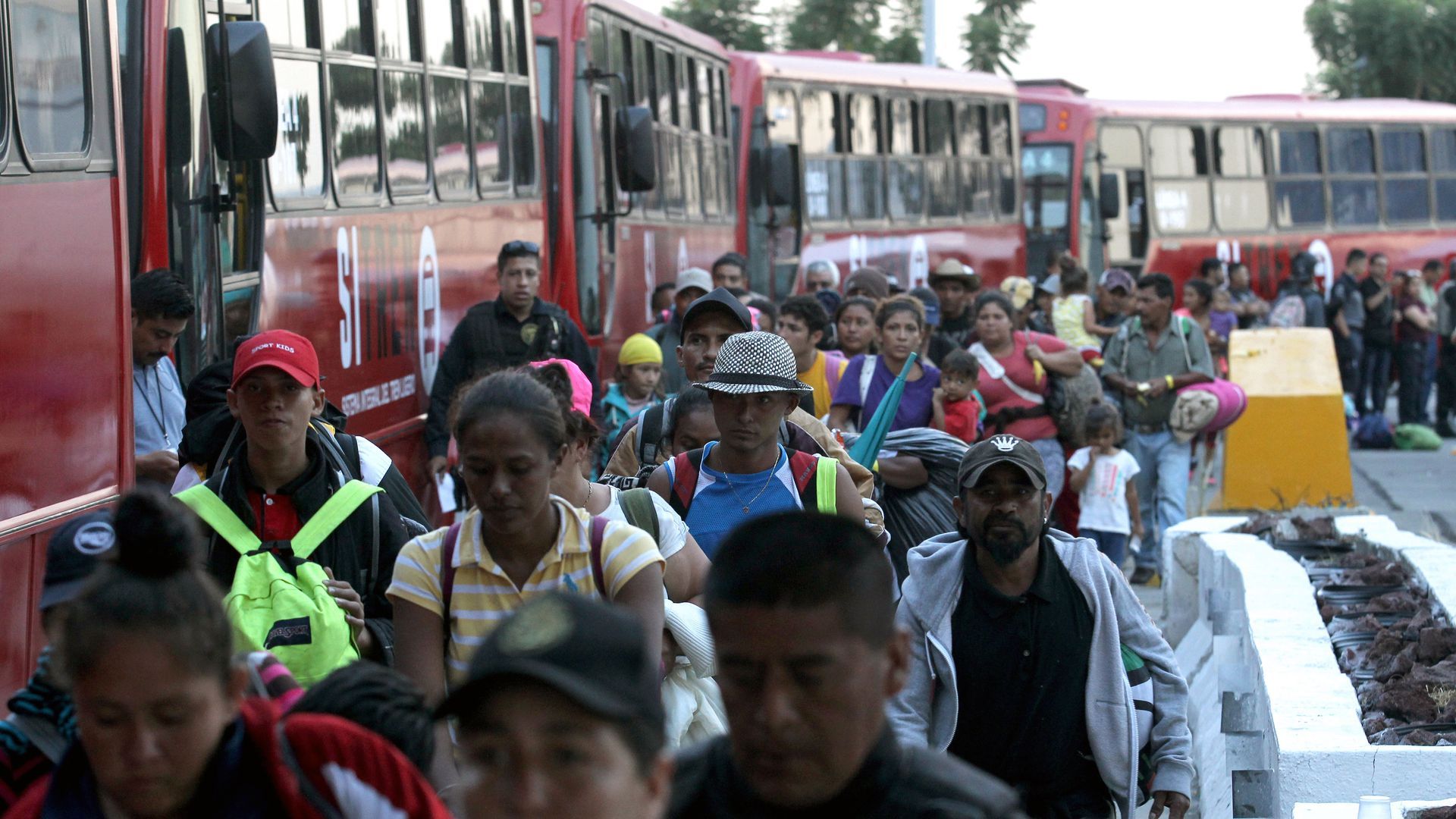 It's worth pausing for a minute this afternoon to take a look at how migrant caravans became so ubiquitous, so fast.
Why it matters: Those caravans provide the protection of numbers and eliminate many of the dangers and costs associated with hiring smugglers, Axios' Stef Kight notes.
And they've become a popular and strategically orchestrated method of migration for Central Americans in search of safety or a better life in the U.S. — a phenomenon spurred by social media, the AP reports.
Between the lines: The "caravans" began primarily as protests a few years ago. Very few members of the original caravans actually made it to the U.S. border.
But last fall — amid the Trump administration's ongoing immigration crackdown — hundreds of Central Americans actually arrived at the U.S. border.
Ever since, smaller "caravans" have been setting off from Honduras, El Salvador and Guatemala.
Social media is the engine: They are often advertised on Facebook and organized through WhatsApp group chats, the AP reports, where migrants make plans, give advice and communicate with loved ones. It's unclear who — if ever the same people — head up the operation.
A look inside a caravan WhatsApp chat, as reported by the AP:
"Group, in Mexico can you find someone to take you to the other side?"
"What papers do I need for my kids?"
"Remember that in Mexico there are a lot of kidnappings."
"This dude works with the Zetas, a friend of mine from Olancho told me he knows him and that he's still with them." Sent with a photo of an alleged criminal.
"There are no coordinators, that's what people have to say so there aren't problems."
"Another is leaving April 30, Salvadoran friends."
The bottom line: Social media continues to transform our world — mobilizing anti-government uprisings, a new brand of celebrity, fake news and even effective, new methods of mass migration.
2. Interactive du jour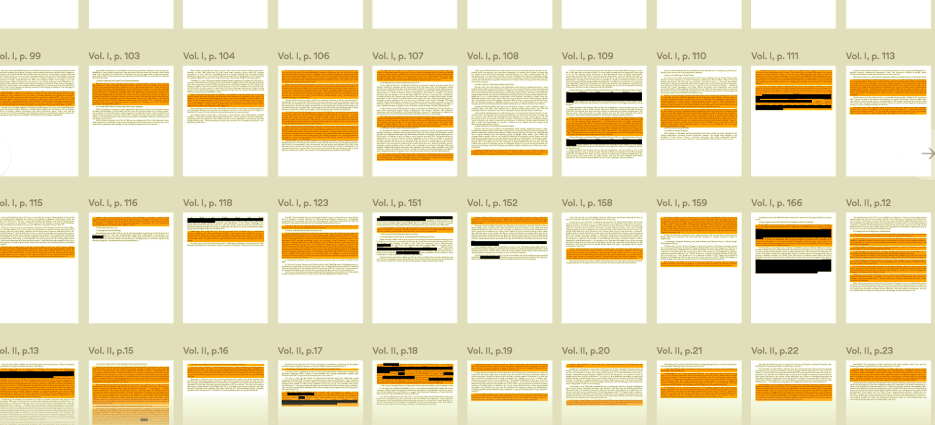 Screenshot: Axios Visuals
The Axios Visuals team pored over the Mueller report and categorized each passage of the text to note what events, people, organization and places are mentioned.
We ended up categorizing over 2,500 bits of text, and found over 400 unique entities.
How it works: Want to see how many times former White House counsel Don McGahn pops up? Or the part where Mueller tosses the ball to Congress? Use the search tool and you can find anything you need. (Except the redacted parts. Sorry.)
4. 1 person to know: Lyra McKee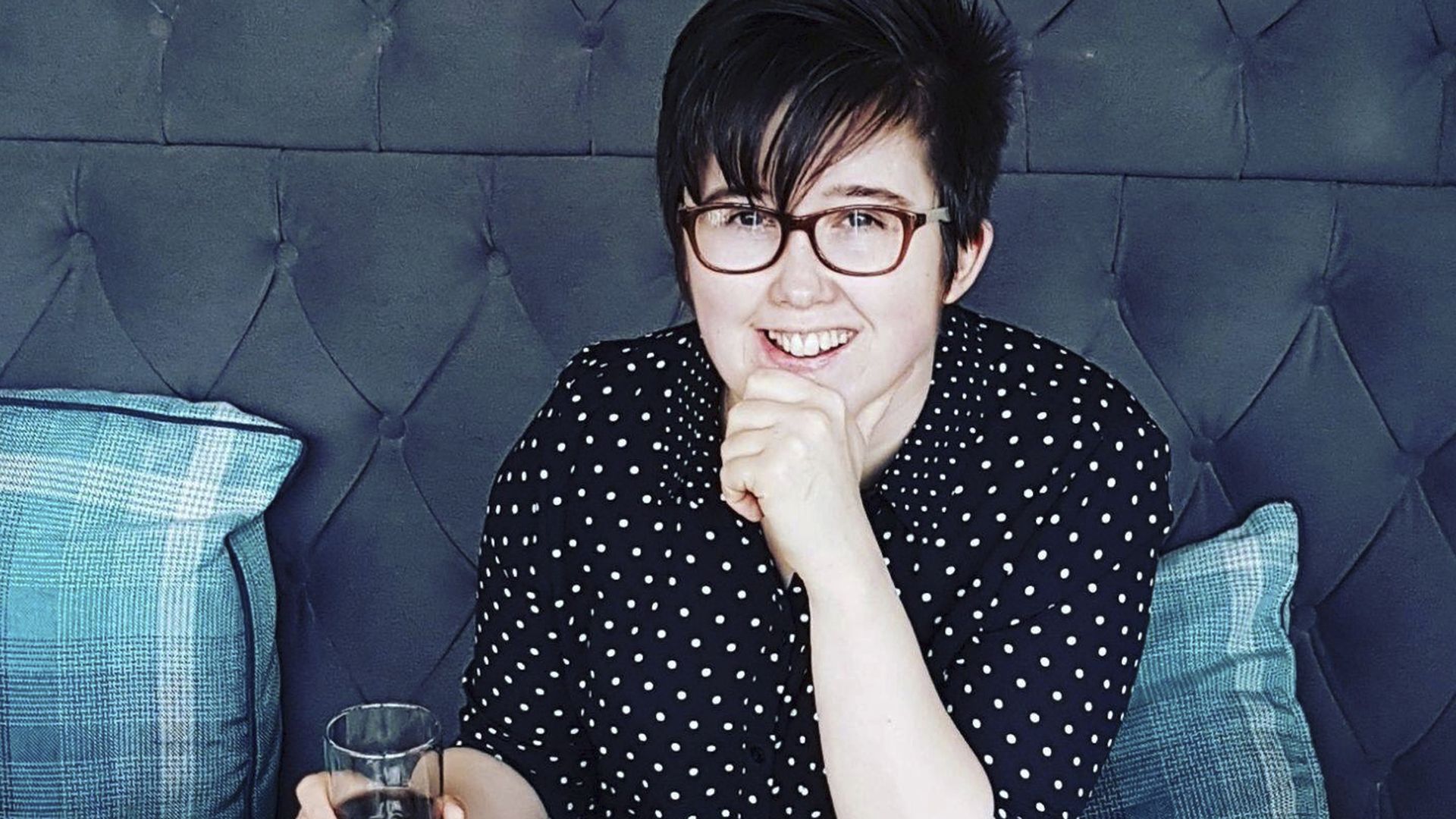 Lyra McKee, 29, "was a journalist who brought her whole being into everything she did, including her work," Axios' Ina Fried writes.
"Yesterday, she was killed in Derry, Northern Island while covering a riot in what police are calling a terrorist attack."
"McKee, 29, was an editor at Techmeme sister site Mediagazer and an up-and-coming investigative journalist working on a book due out next year."
"She was a proud member of the LGBTQ community and an even prouder aunt."
Go deeper:
P.S. Those feet belong to Beto.