Axios PM
September 27, 2021
Good afternoon: Today's PM — edited by Justin Green — is 492 words, a 2-minute read.
🚨 Situational awareness: R&B star R. Kelly was convicted in a sex trafficking trial after decades of allegations about sexual misconduct with minors. (AP)
1 big thing: Reagan shooter set to go free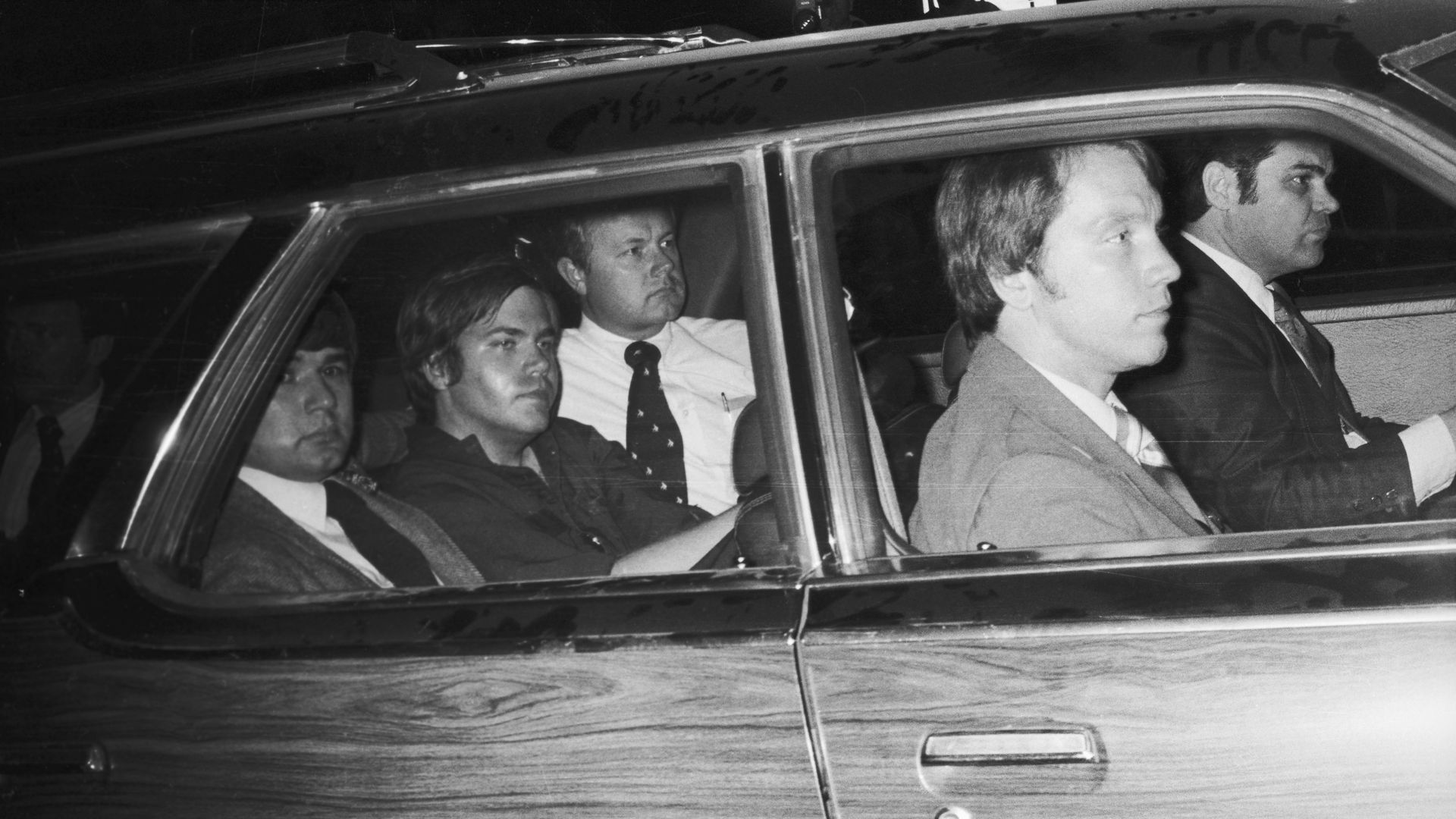 The man who tried to assassinate Ronald Reagan, in a bid for Jodie Foster's attention, will be a free man next year — if he remains mentally stable and follows the rules.
John Hinckley Jr. spent more than three decades at a psychiatric hospital after being found not guilty by reason of insanity.
Doctors say his mental illness has been in remission for many years, and he has gradually been given more freedoms.
The big picture: "If he hadn't tried to kill the president, he would have been unconditionally released a long, long, long time ago," said U.S. District Court Judge Paul L. Friedman.
"But everybody is comfortable now after all of the studies, all of the analysis and all of the interviews and all of the experience with Mr. Hinckley."
Reagan's children have mixed feelings:
Patti Reagan Davis opposes his freedom, writing in 2019 that "no amount of time that passes will be long enough."
"Michael Reagan wrote in 2016 that he was long angered by Hinckley's acquittal but later wanted 'to be more like my father and have a forgiving heart, not an angry heart,'" The Washington Post reports.
Between the lines: Hinckley's attack also helped launch the modern gun control movement.
Former President Clinton signed the Brady Bill in 1993, which required background checks on handgun purchases.
It was named after former White House Press Secretary James Brady, shot in the 1981 attack.
2. First look: Laurene Powell Jobs' $3.5 billion climate campaign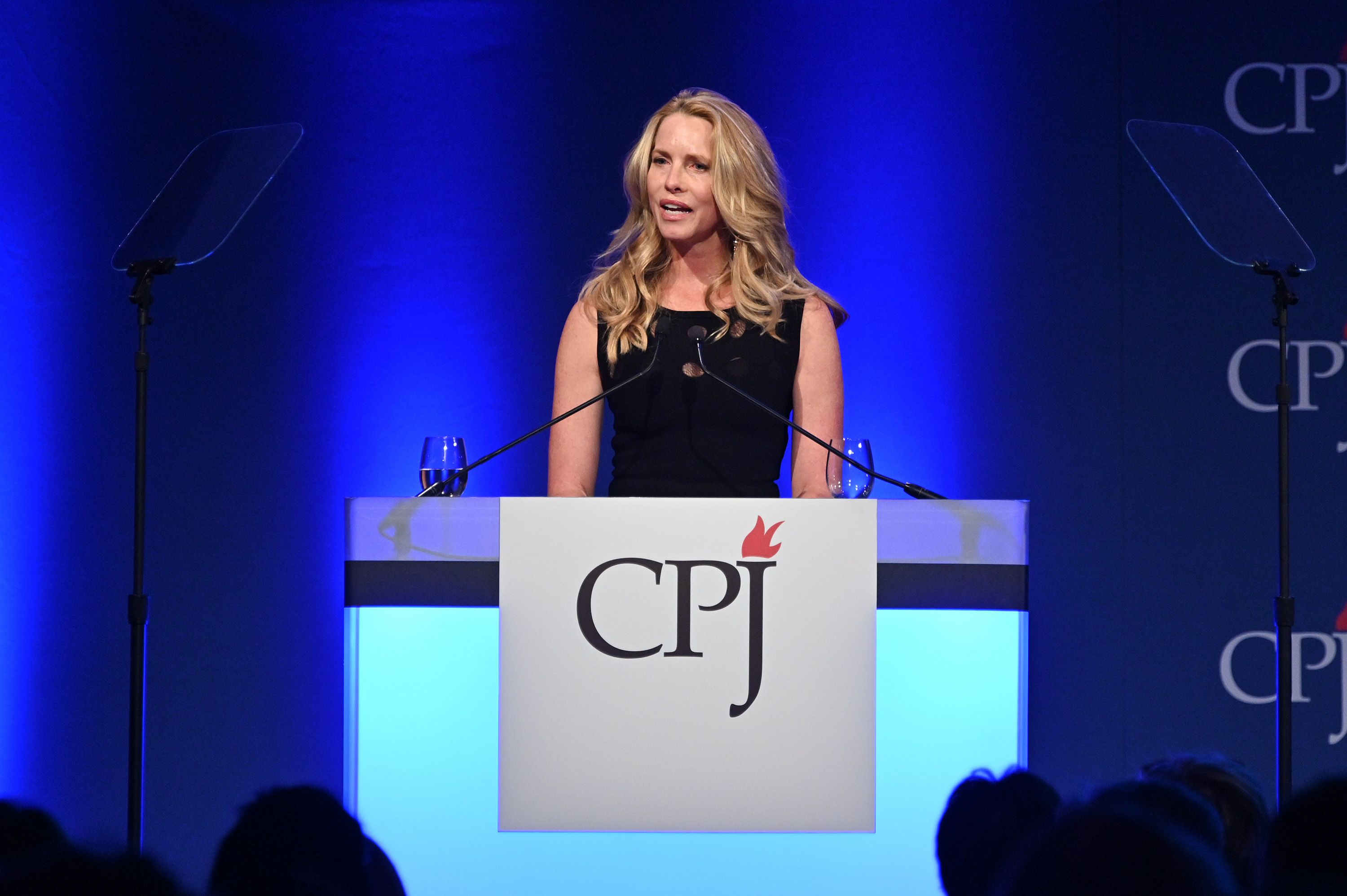 Laurene Powell Jobs, president of Emerson Collective, is investing $3.5 billion in her new climate-action group, the Waverley Street Foundation — all to be spent in 10 years, as a way to show urgency on the issue.
Then the group will sunset.
The foundation "will focus on initiatives and ideas that will aid underserved communities who are most impacted by climate change," an official tells me.
Solutions will include housing, transportation, food security and health. "Each is a lever to help solve the climate crisis," the official said.
Lisa Jackson — Apple's vice president of Environment, Policy and Social Initiatives, and EPA head under President Obama — will chair the board.
Editor's note: Laurene Powell Jobs is an investor in Axios.
3. Catch up quick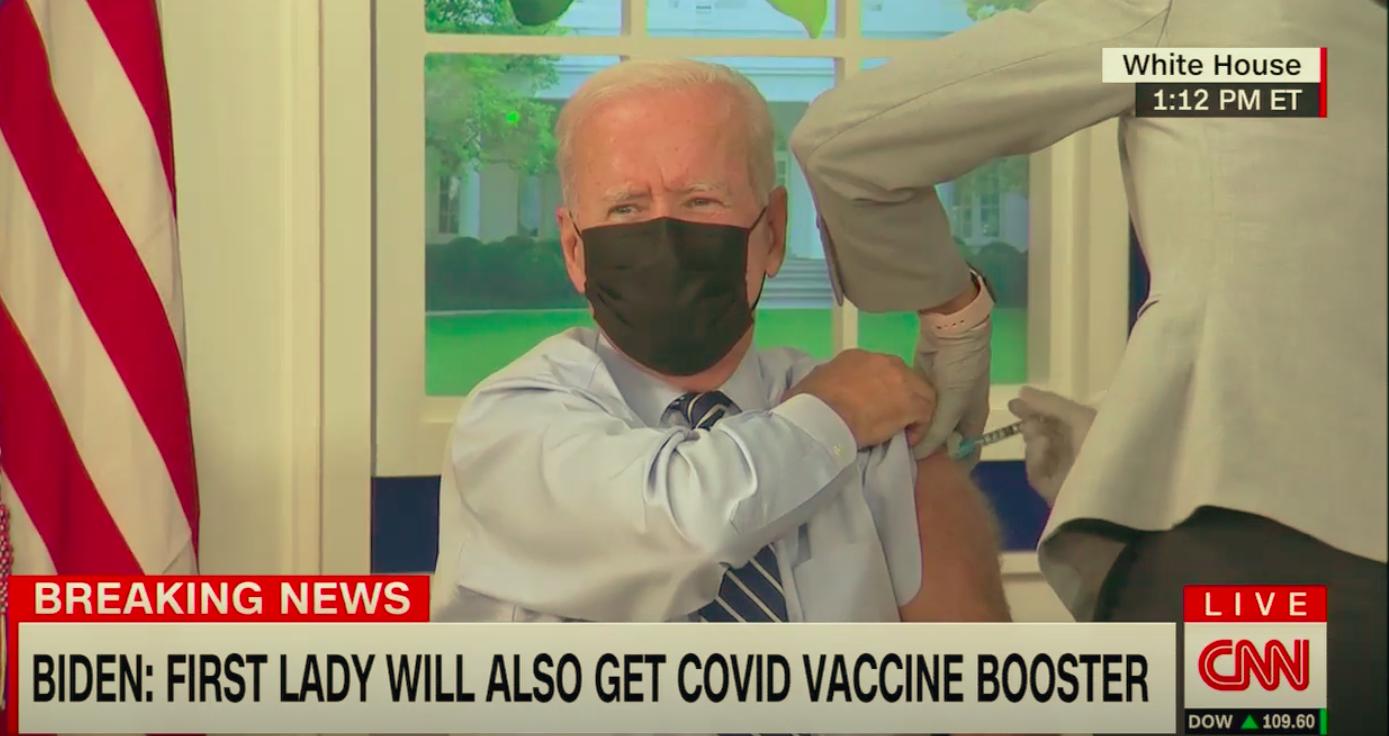 President Biden received a vaccine booster shot on live TV, urging Americans to get vaccinated. Video.
Instagram is pausing Instagram kids, the version of its platform it was developing for children under 13. Go deeper.
Rep. Karen Bass, a contender to be President Biden's V.P. nominee, launched her bid for mayor of Los Angeles.
4. SNL minus one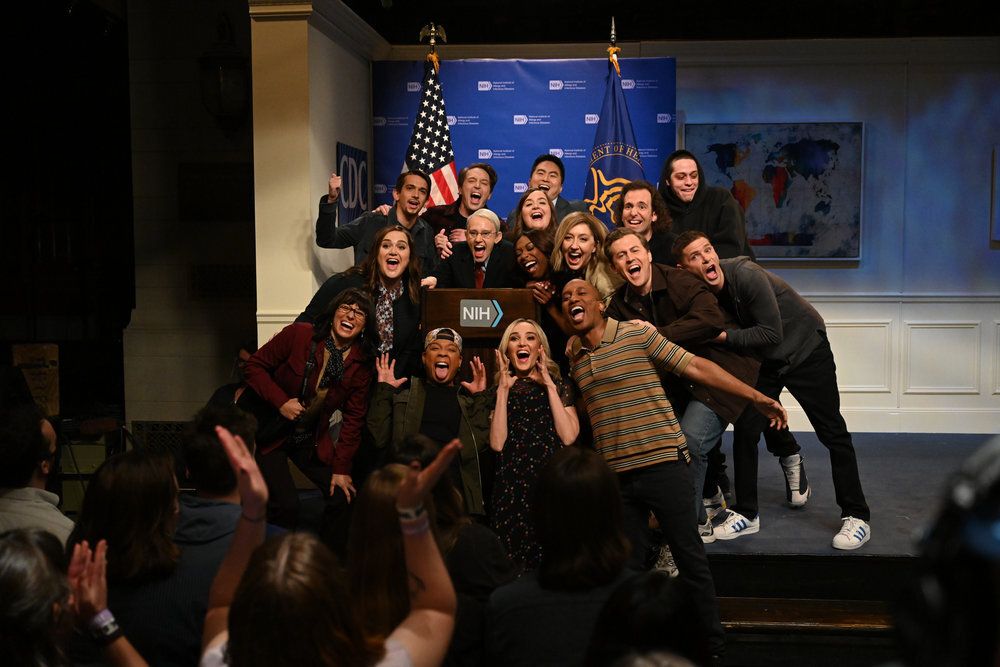 SNL returns with all but one cast member for the season that opens Saturday. Owen Wilson hosts the opener, and country star Kacey Musgraves is set to perform, AP reports.
Putin and Pence impersonator Beck Bennett is leaving after eight years.