January 19, 2022
Good Wednesday afternoon: Today's PM — edited by Justin Green — is 481 words, a 2-minute read.
1 big thing: Biden's red line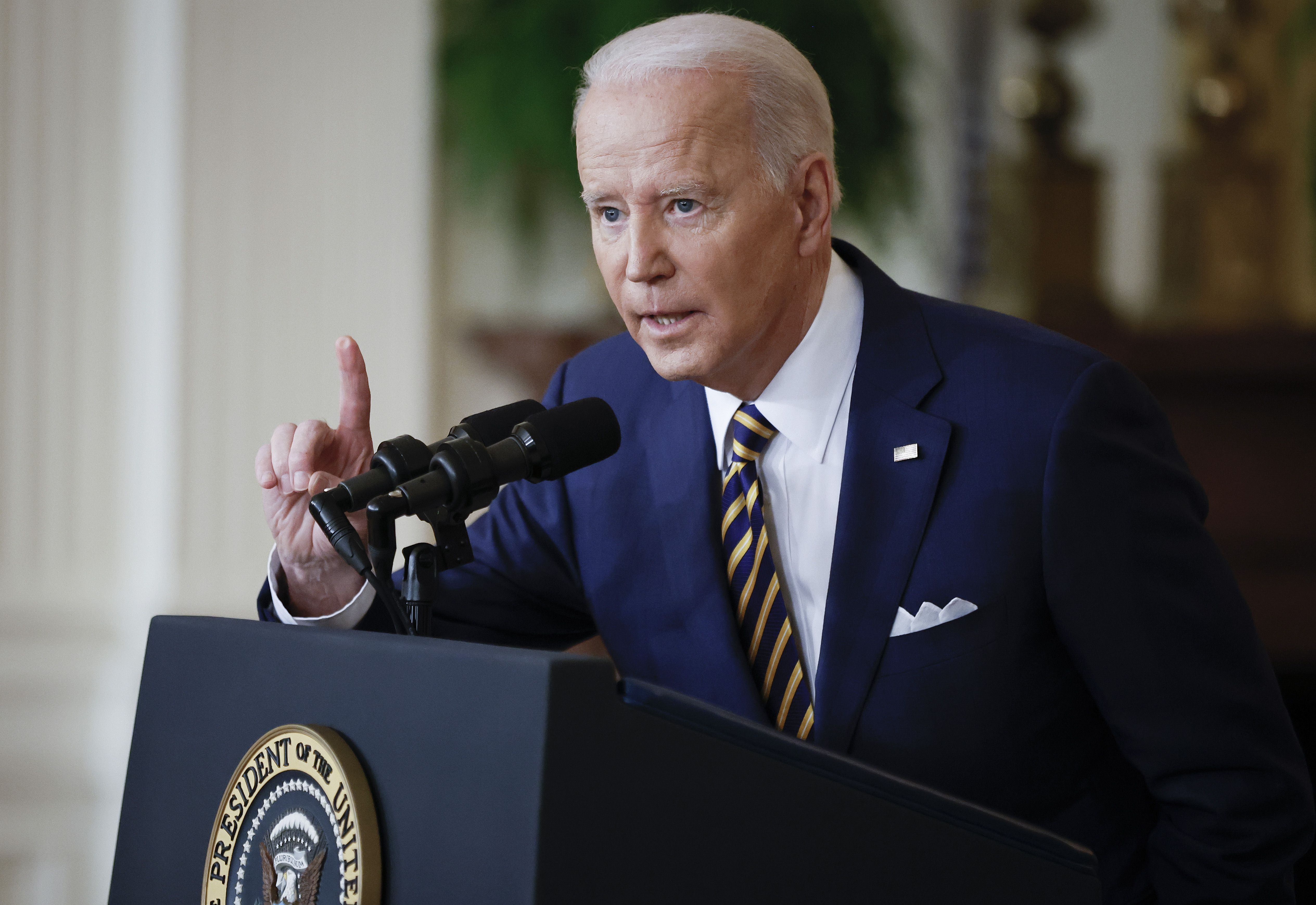 President Biden declared at a long-awaited news conference this afternoon that he expects Russian President Vladimir Putin to move against Ukraine — with severe repercussions.
"It's one thing if it's a minor incursion and we end up having to fight about what to do and not do," Biden said. "But if they actually do what they're capable of doing with the forces amassed on the border, it's going to be a disaster for Russia if they invade Ukraine."
"My guess is he will move in. ... He has to do something."
Biden allowed for the possibility Russia could do "something significantly short of a significant invasion," such as a cyberattack.
"It's very important that we keep everyone in NATO on the same page," he added. "If there's something ... where there's Russian forces crossing a border killing Ukrainian fighters, etc., I think that changes everything."
Between the lines: The remarks were sure to be greeted with alarm in Kyiv, Axios politics editor Glen Johnson tells me.
The Ukrainian government is trying to bolster the public and buttress its troops in the face of an onslaught.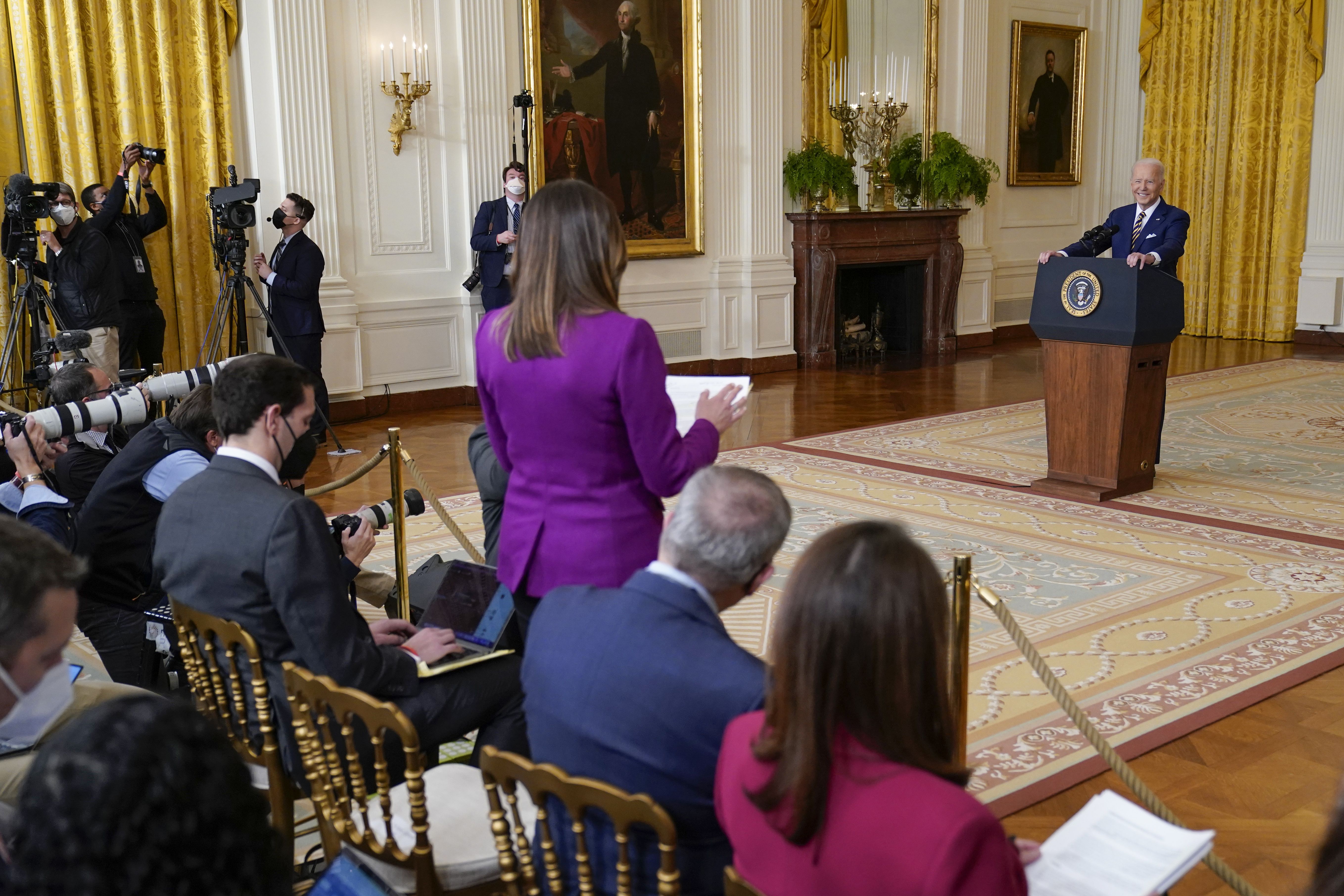 Biden told reporters earlier in the East Room press conference that he still believes he can pass "big chunks" of the Build Back Better safety-net expansion.
Biden said that before November's midterm elections, "I'm confident we can get pieces — big chunks — of the Build Back Better law signed into law."
"I've been engaged a long time in public policy," Biden continued, "and I don't know many things that have been done in one fell swoop."
2. Omicron fills U.S. hospitals
America is seeing more COVID hospitalizations than other wealthy countries during the Omicron surge, Axios health care reporter Caitlin Owens notes.
3. Catch up quick
Prime Minister Boris Johnson could be ousted from power within the week, after a longtime ally compared Johnson to Neville Chamberlain, Axios' Zachary Basu writes. Go deeper.
Starbucks abandoned plans for a vaccine mandate for U.S. staff after the Supreme Court overturned President Biden's vaccine mandate for large employers. Go deeper.
The University of Michigan reached a $490 million settlement with victims who allege they were sexually assaulted by a former physician in the school's athletic department.
4. Cardi's helping hand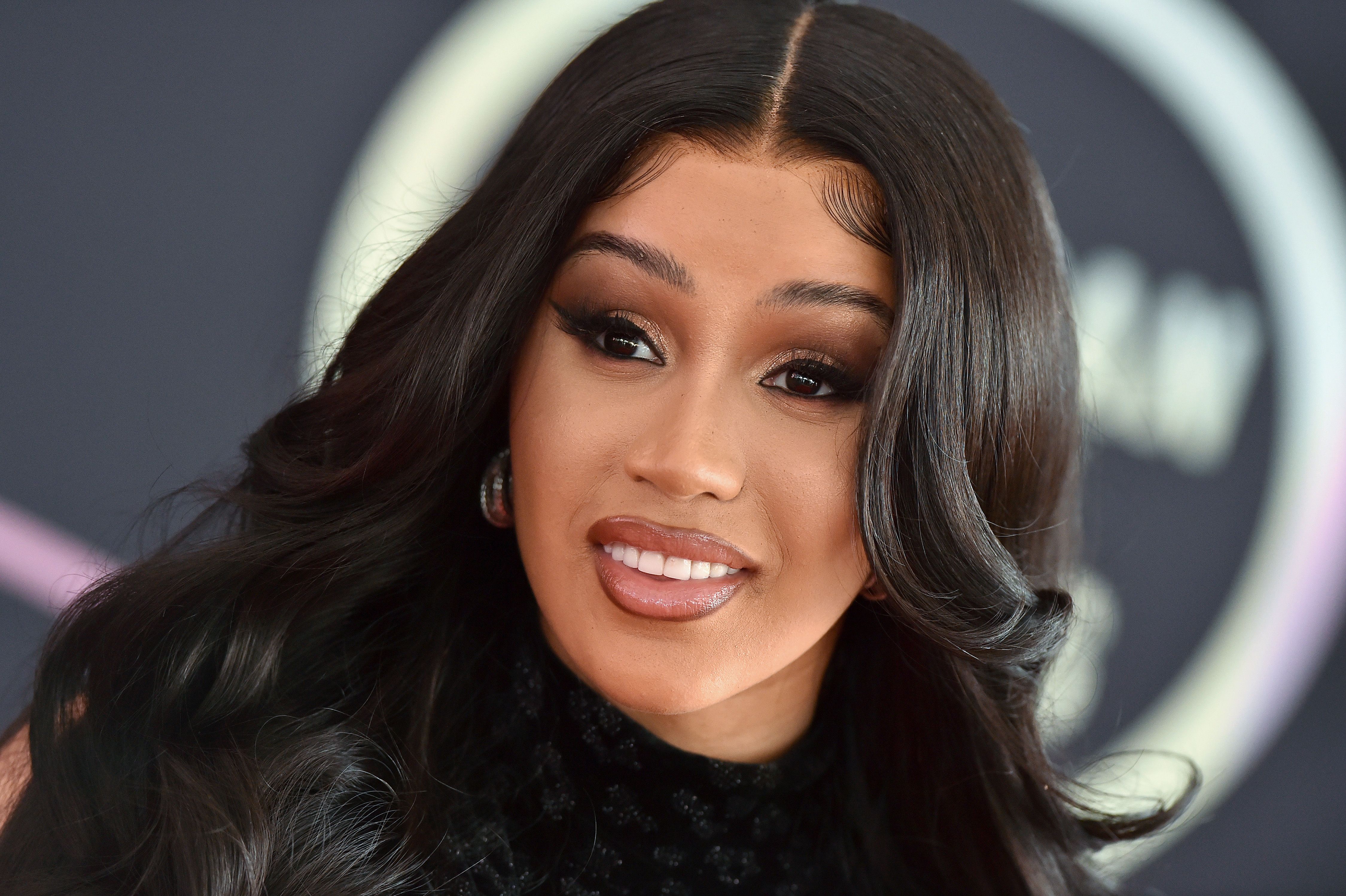 Cardi B has offered to pay the burial costs for all 17 people killed in the Bronx high-rise fire that was New York City's deadliest in three decades, AP reports.
The Grammy-winning rapper said in a statement:
I'm extremely proud to be from the Bronx and I have lots of family and friends who live and work there still. So, when I heard about the fire and all of the victims, I knew I needed to do something to help.
How you can help: The Bronx Fire Relief Fund has raised more than $2.5 million from a mix of grassroots, philanthropic and business donors.