January 13, 2022
Good afternoon: Today's PM — edited by Justin Green — is 492 words, a 2-minute read.
🚨 Breaking: The Supreme Court blocked President Biden's vaccine mandate for big businesses, but it will allow a similar mandate to remain for workers at federally funded health care facilities. Go deeper.
1 big thing: Million fewer college students
America now has 1 million fewer college students than before the start of the pandemic, reports Axios' Erin Doherty.
The big picture: Declines are hitting every category, including public and private colleges and two- and four-year schools.
Enrollment among first-year students is 9.2% lower than pre-pandemic levels, even as it stabilized this fall.
The hardest hit: Public two-year colleges, with a 13.2% drop since 2019, the National Student Clearinghouse Research Center found.
Between the lines: College enrollment has been on a downward trajectory since 2012, driven in part by fewer college-age adults.
The bottom line: Omicron is sending colleges back to the behavior of spring 2020.
That includes last-minute returns to online classes, The Wall Street Journal reports.
2. 🌎 Our COVID test prices vs. the world's
The Biden administration is buying an additional 500 million rapid tests to distribute to people in the U.S. for free.
Americans are paying twice as much as the French for at-home rapid tests — and they're already free for our neighbors to the north.
3. Catch up quick
Oath Keepers founder Stewart Rhodes has been arrested and charged in connection with the Jan. 6 Capitol riot. Go deeper.
The RNC threatens to block future GOP presidential nominees from debates hosted by the Commission on Presidential Debates unless "meaningful reforms" are made. Read the letter.
2021 was the sixth-warmest year on record, according to new, independent data from NASA, NOAA and Berkeley Earth. Go deeper.
4. 🗳️ Dave McCormick announces in Pa.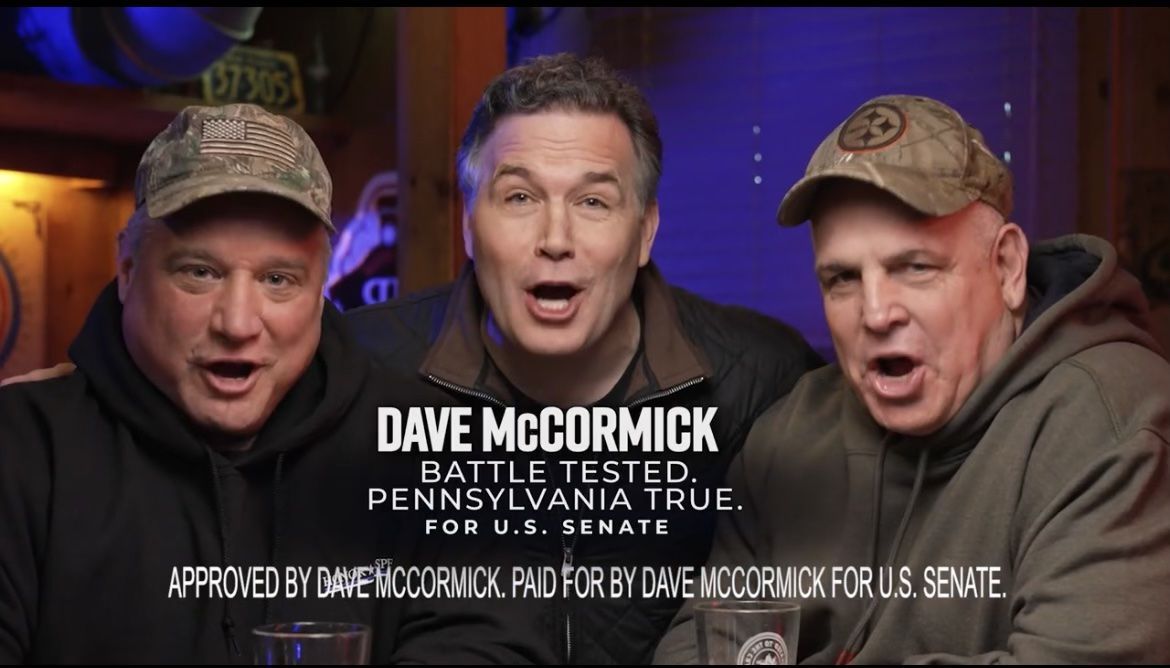 Dave McCormick — trying to preempt the fancy-pants aura of a former hedge-fund CEO — enlisted two high-school buddies to announce today for the Republican U.S. Senate race in Pennsylvania.
"I shot my first buck right over that hill," McCormick says in an ad, clad in blaze orange. "It was huuuge."
One of his beer-drinking friends interjects: "I thought it was a doe."
McCormick, 56, is running against TV's Dr. Mehmet Oz for the Republican nomination.
McCormick was an Army combat paratrooper and official in the George W. Bush administration before becoming Bridgewater CEO — a job he gave up to run.
A top issue: "Time for America's leaders to confront China's Communist Party head on," he writes in an op-ed.
Context: Christine Toretti, the state's longtime GOP national committeewoman, backs McCormick. So do fundraisers Pat Deon and Bill Sasso.
Former state party chair Rob Gleason told Pittsburgh-based reporter Salena Zito that McCormick "is the guy that will win in a general."
Watch the buddies ad ... Watch his announcement with Fox Business' Maria Bartiromo.
5. 1 smile to go: This Maine attraction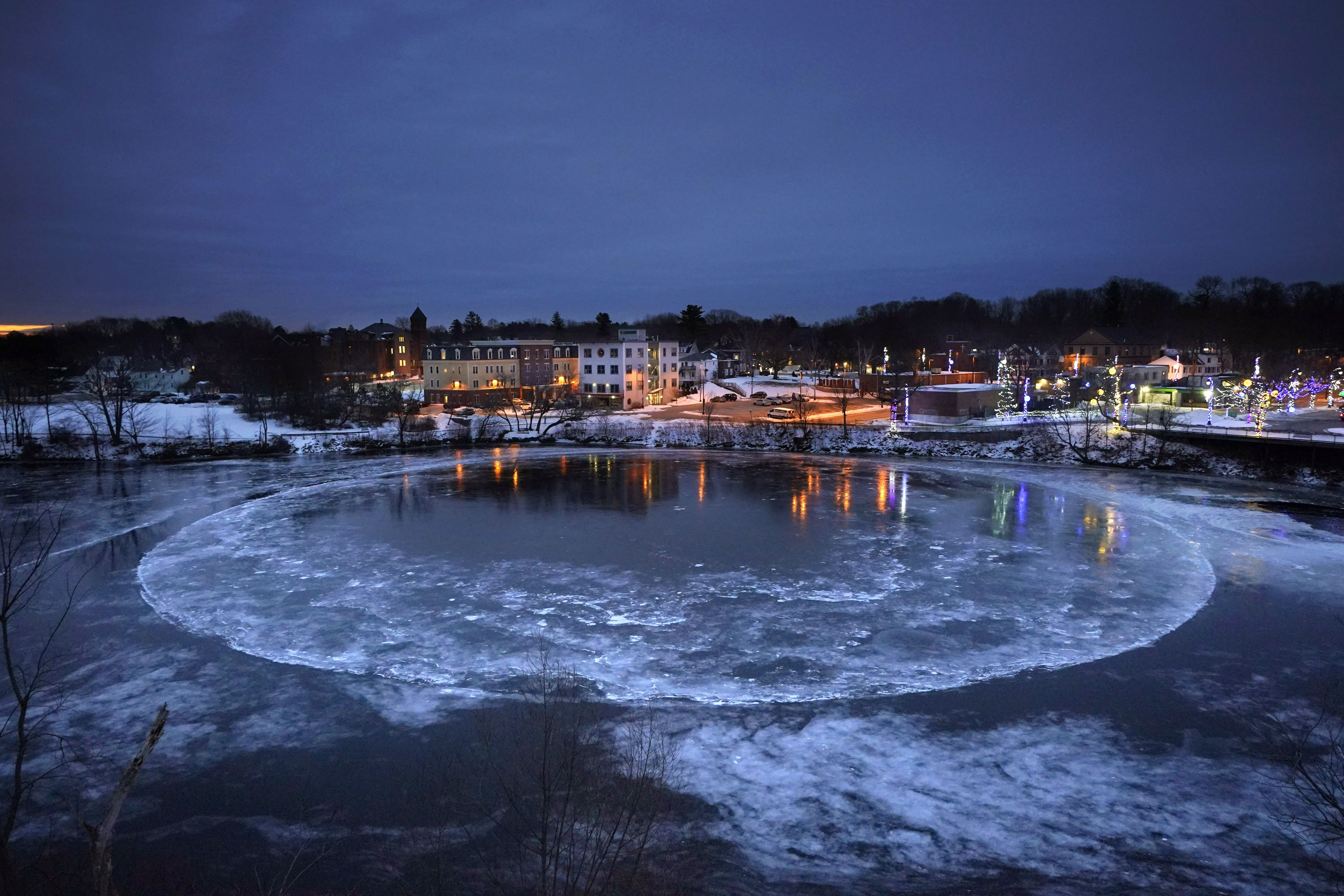 This swirling disk of ice on the Presumpscot River in Westbrook, Maine, is drawing gawkers in the heart of winter, AP reports.
The disk — formed by currents and vortexes under the ice — first appeared in the river in 2019.