Axios PM
November 08, 2019
Good afternoon: Today's PM — edited by Justin Green — is 450 words, a 2 minute read.
1 big thing: Major lead on vaping deaths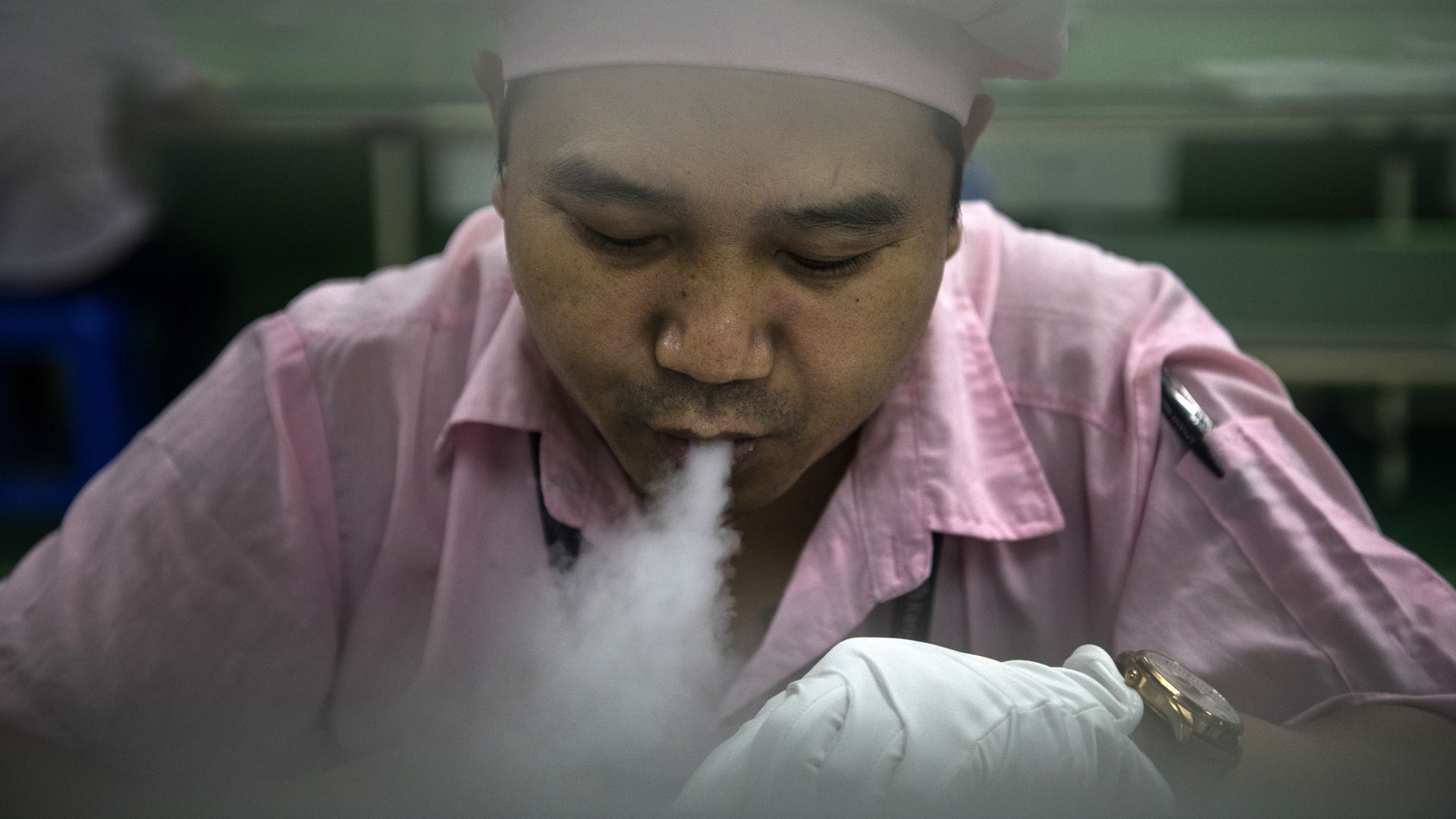 Top federal health officials see Vitamin E acetate as a potential culprit in the vaping-related lung illnesses that have sickened thousands and killed 39 people.
Why it matters: This is the first time "scientists have been able to connect results from product testing with clinical specimens from patients, the CDC's Anne Schuchat said.
The WashPost notes: Schuchat "described the lab results as a 'breakthrough' in the investigation. CDC tested for a wide range of substances that might be found in patients' lung fluids, including plant oils and petroleum distillates, such as mineral oil."
But the agency isn't ruling out other compounds or ingredients as sources for the illness, which has afflicted more than 2,000 people, and killed 39, the Post reports.
The big picture: "Vitamin E acetate, an oil derived from the vitamin, has already been identified in previous testing ... in vape products that contain THC."
"Many of the THC-containing products were obtained on the illicit market, officials have said."
Flashback: In early September, state and federal health authorities homed in on vitamin E acetate as they tried to determine the cause of vaping-related illnesses. The compound turned up in marijuana products that patients had used.
Bonus: Pic du jour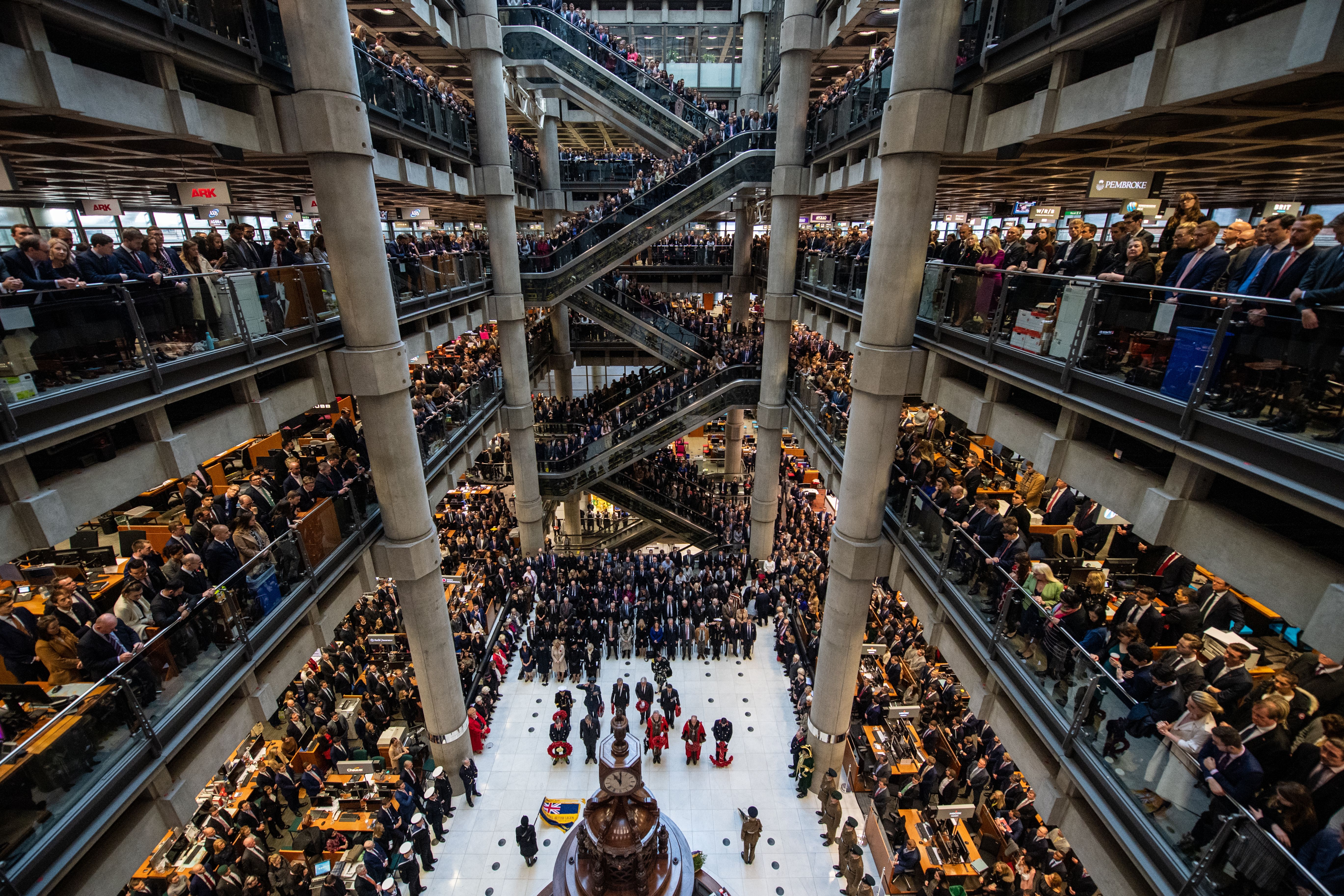 Employees line the balconies and escalators of the Lloyd's of London building during a service of Remembrance on November 8, 2019 in London, England.
The annual Armistice Day service honors those who have lost their lives during times of war. The service at Lloyd's is observed with the ringing of the Lutine Bell, the laying of wreaths before the Book of Remembrance and a two minute silence.
3. 1 🏈 thing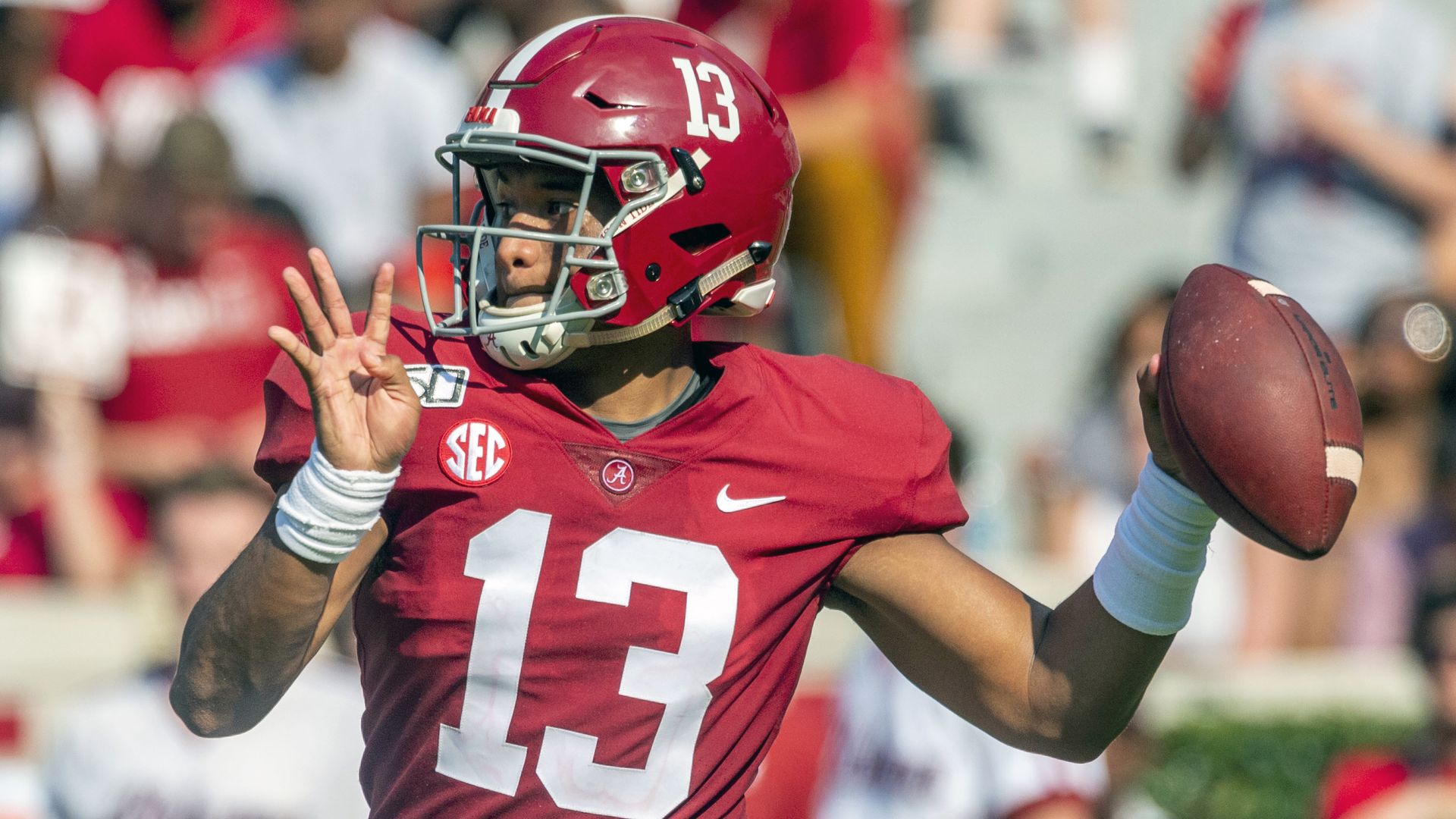 Alabama and LSU are ready for a #1 versus #2 showdown for the first time in 8 years, this time with a president expected to attend, the AP reports.
The big question leading up to the game is the status of Tide quarterback Tua Tagovailoa and his surgically repaired right ankle. Coach Nick Saban has said that will be "a game-time decision," but Tagovailoa has been practicing and 'Bama remains a 5-1/2-point favorite.
If he's healthy, it has the makings of an epic quarterback showdown: Tagovailoa and LSU's Joe Burrow rank among the top three nationally in completion percentage and passing efficiency. Burrow is second in passing yards per game and Tagovailoa is seventh.