Axios PM
January 26, 2022
Good afternoon: Today's PM — edited by Justin Green — is 582 words, a 2-minute read.
🚨 Breaking: Fed officials set the stage for a rate hike at the next meeting in mid-March, reports Axios chief economic correspondent Neil Irwin.
1 big thing: New initials to know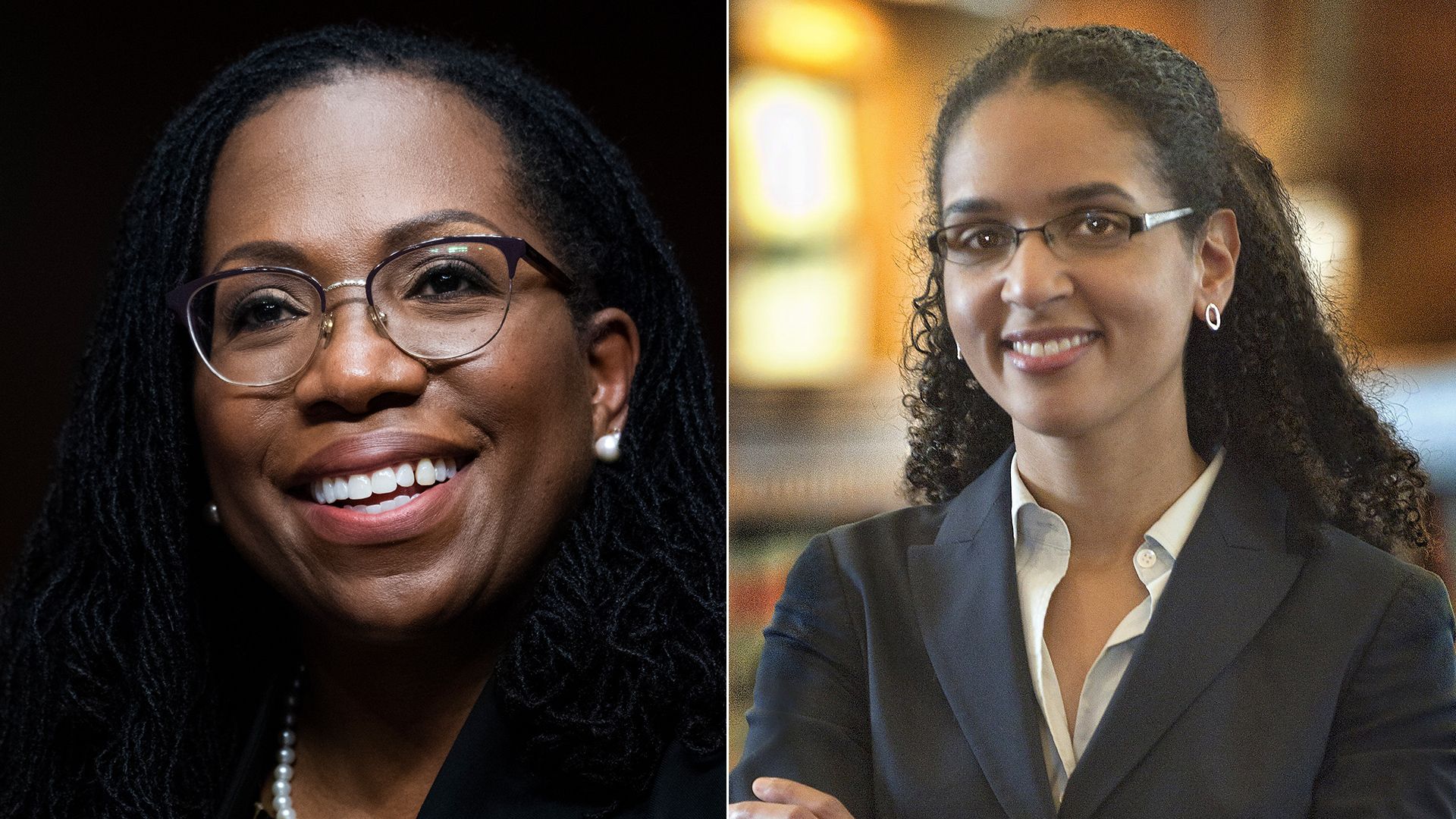 First there was RBG. Then (in some circles) ACB. Next up, with Justice Stephen Breyer retiring: watch KBJ.
That stands for Ketanji Brown Jackson, a judge on the D.C. Circuit Court of Appeals who's frequently mentioned to replace Breyer, reports Axios Supreme Court watcher Sam Baker.
Another name getting buzz is Leondra Kruger, a justice on the California Supreme Court.
Breyer, 83, is expected to announce he'll wait to retire officially until his successor is confirmed.
There's precedent for this: Justice Sandra Day O'Connor [Corrected] waited to retire until current Justice Samuel Alito was confirmed.
Zoom in: President Biden has promised to nominate the first Black woman justice.
Jackson is a powerful federal judge with a record that progressives feel they can trust. Kruger was a highly regarded litigator and has carved out a reputation for working well with conservative judges.
Every current Senate Democrat voted to confirm Jackson to the powerful D.C. circuit just last summer. So it'd be hard for them to oppose her now.
Kruger has a reputation on the California Supreme Court as moderate and incrementalist, the L.A. Times reports. She served in the Justice Department during the Obama administration.
2. How the current court stacks up
3. The race to beat the midterms
President Biden has 286 days before the midterms, giving the Senate plenty of time to get a nomination through.
4. Airbnb's Lehane goes crypto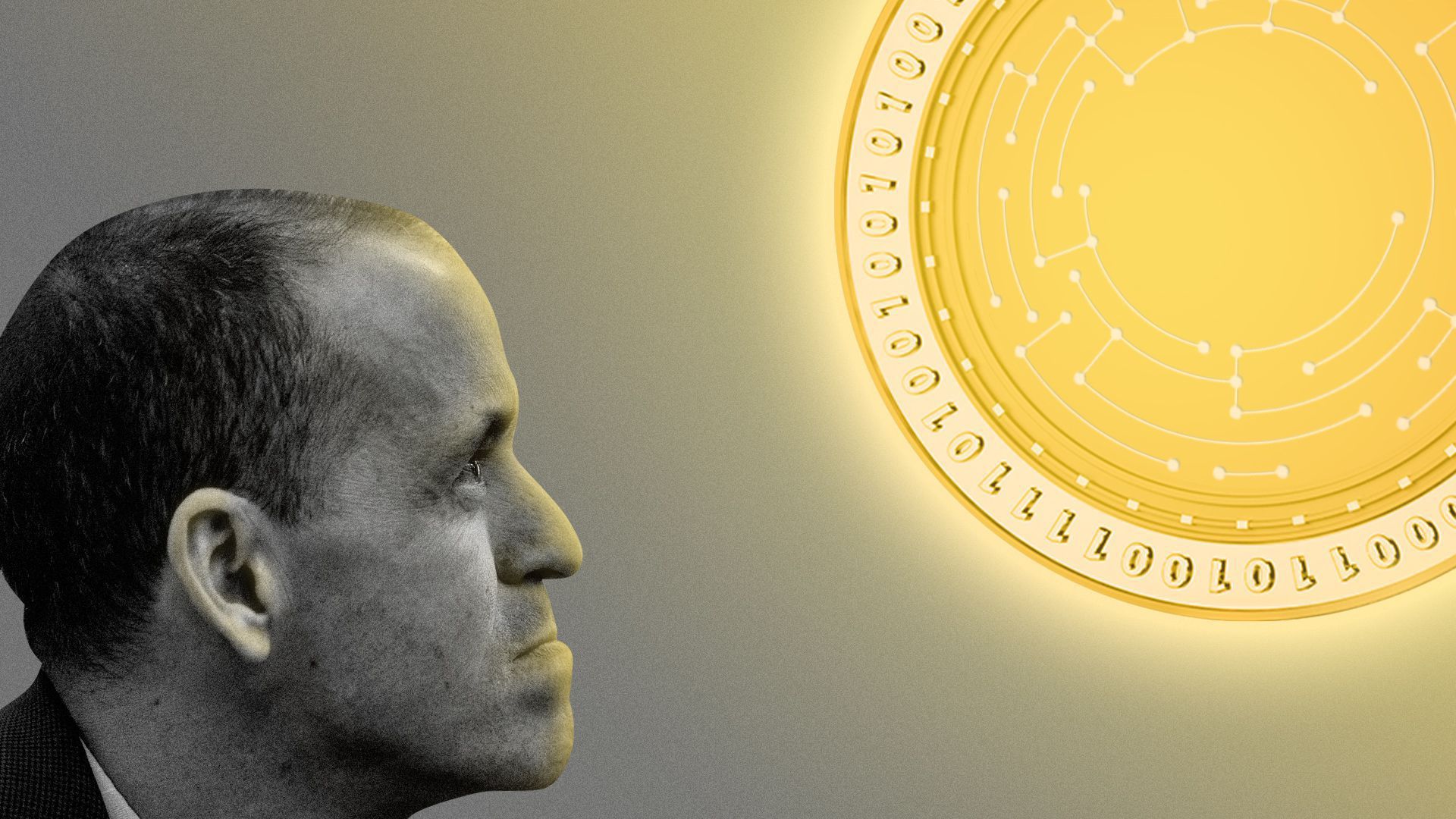 Chris Lehane, a top Airbnb exec and former Clinton administration official, is leaving to join the leadership team of a crypto venture-capital fund next month, Axios Pro Fintech Deals author Ryan Lawler reports.
Why it matters: The move by Lehane is a sign of the growing allure the crypto world holds for tech pioneers who have already amassed power and wealth but still want to scratch the "disruption" itch.
Lehane, 54, isn't disclosing his new employer yet. But he tells us it's a global fund based in Silicon Valley. He'll remain in the Bay Area.
Between the lines: Lehane, Airbnb's SVP of policy and communications, worked with municipal and national governments around the world to build a regulatory framework for online accommodation marketplaces.
Now he plans to help legitimize and mainstream crypto products and web3 startups, and help prove that massive growth is possible even among increasing scrutiny and regulation.
"A lot of the same challenges that drew me to Airbnb in 2015 draw me to web3," Lehane tells us.
This story first appeared in the Axios Pro Fintech Deals newsletter. Subscribe at AxiosPro.com.
5. USA luges start on 3D printer
Stratasys, a 3D-printing company based outside Minneapolis, made the thermoplastic molds for Team USA's luge sleds for next month's Olympics in Beijing, Torey Van Oot writes for Axios Twin Cities.
Why it matters: In a sport timed to the millisecond, tiny tweaks to sled design can mean the difference between winning and losing.
How it works: Molds are wrapped in carbon fiber, and the 3D-printed material is later washed away.
The team tries the sleds, which are tailored to athletes' bodies, then adjusts the design again.
"Our coaches and our athletes are constantly thinking about new ways to go faster down the track," Mark Grimmette, director of programming for USA Luge, says in a video shared first with Axios. "What 3D printing does is help us get those concepts to ice a lot faster."