March 22, 2022
Today's PM — edited by Justin Green — is 556 words, a 2-minute read.
🗓 14 days are left until Axios' inaugural What's Next Summit on April 5. Register here to attend virtual livestream sessions featuring the CEOs of GM, Accenture, TIAA and more.
1 big thing: Alcohol deaths surge
Alcohol-related deaths in the U.S. rose 25% from 2019 to 2020, Axios' Erin Doherty reports.
The largest spike was among 35- to 44-year-olds.
Between the lines: Alcohol-related deaths in 2020 outnumbered COVID-19 deaths among adults younger than 65, The New York Times notes.
Pandemic-induced stress and delayed treatment contributed to the spike in deaths, according to research published in the "Journal of the American Medical Association."
Alcohol-related liver disease was the top underlying factor for a spike in deaths, followed by overdoses from alcohol, along with overdoses of other drugs where alcohol was involved.
2. Judge Jackson answers GOP critics
Above: Supreme Court nominee Judge Ketanji Brown Jackson testifies today during day 2 of her four-day confirmation hearing.
Today's flashpoint: Senate Judiciary Chair Dick Durbin (D-Ill.) asked Jackson to address claims, mainly driven by Sen. Josh Hawley (R-Mo.), that she has been lenient in sentencing child sex offenders.
Jackson responded: "Nothing could be further from the truth."
"When I am dealing with something like this, it is important to me to make sure that the children's perspectives, the children's voices, are represented in my sentencing."
3. Some U.S. fast food remains in Russia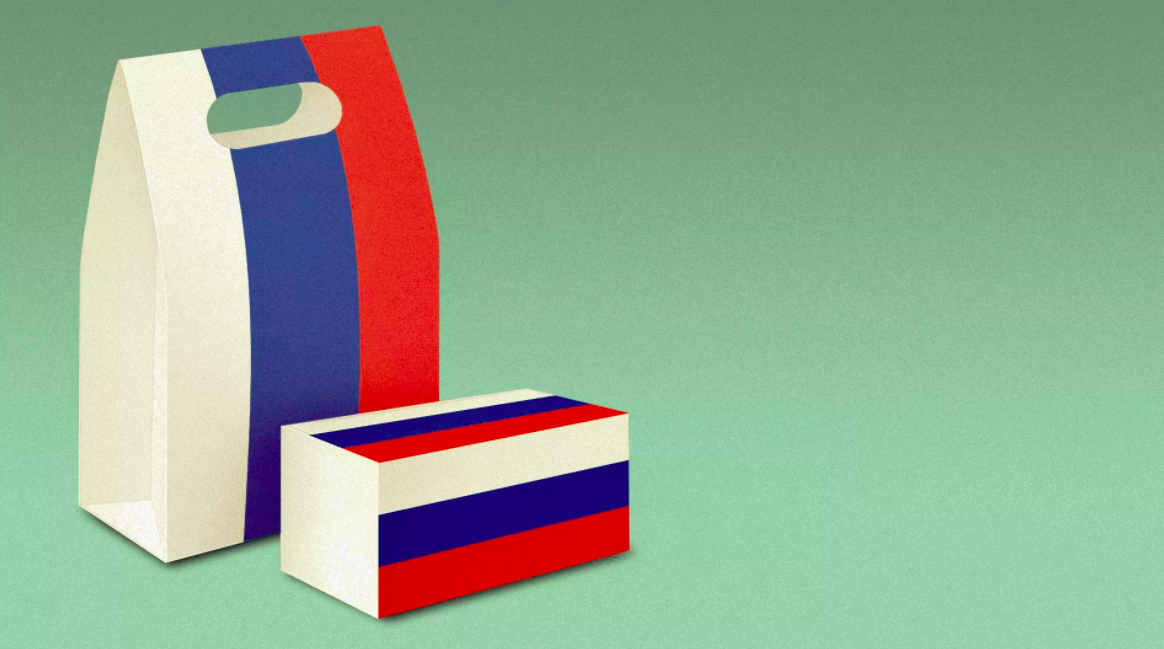 For U.S. restaurant brands, breaking up with Russia is just a matter of will and cash, Yale School of Management's Jeffrey Sonnenfeld tells Axios Pro Rata author Dan Primack.
Why it matters: McDonald's was able to largely exit Russia because most stores were company-owned. But some companies — including Burger King, Yum Brands and Subway — have said franchise agreements make it legally impossible for them to completely exit, although they have stopped support services and new investment.
Sonnenfeld, who has the ear of many top American CEOs, says that's a cop-out. He says brands should offer their Russian franchisees a price they can't refuse.
Some might even welcome the chance to exit, since patronizing Western brands soon could be deemed unpatriotic by Russian officials.
Go deeper: See Sonnenfeld's massive live list of companies that are leaving and staying ... Share this story.
4. Ukrainian kids arrive in Memphis
Four Ukrainian children were airlifted from Poland to Tennessee, where they can resume cancer treatment at St. Jude Children's Hospital.
St. Jude will help provide their families with "sustenance, security and support," said State Department spokesperson Ned Price.
The big picture: There have been at least 49 attacks on Ukrainian health facilities since the start of Russia's invasion of Ukraine, the World Health Organization says.
Russian forces have targeted civilian infrastructure, including a children's hospital in Mariupol, according to a deputy mayor there.
5. MacKenzie Scott's largest known gift
MacKenzie Scott has donated $436 million to Habitat for Humanity International and 84 of its U.S. affiliates — her largest publicly disclosed donation yet, AP reports.
Between the lines: Scott's gift will speed up efforts to increase Black home ownership and diversify the group's volunteer base, said Natosha Reid Rice, Habitat for Humanity's global head of diversity, equity and inclusion.
Scott is worth an estimated $48 billion and has signed the Giving Pledge to donate most of her wealth.
She explained last year that she and her new husband, Dan Jewett, were "attempting to give away a fortune that was enabled by systems in need of change."