1 big thing: The Gates plea deal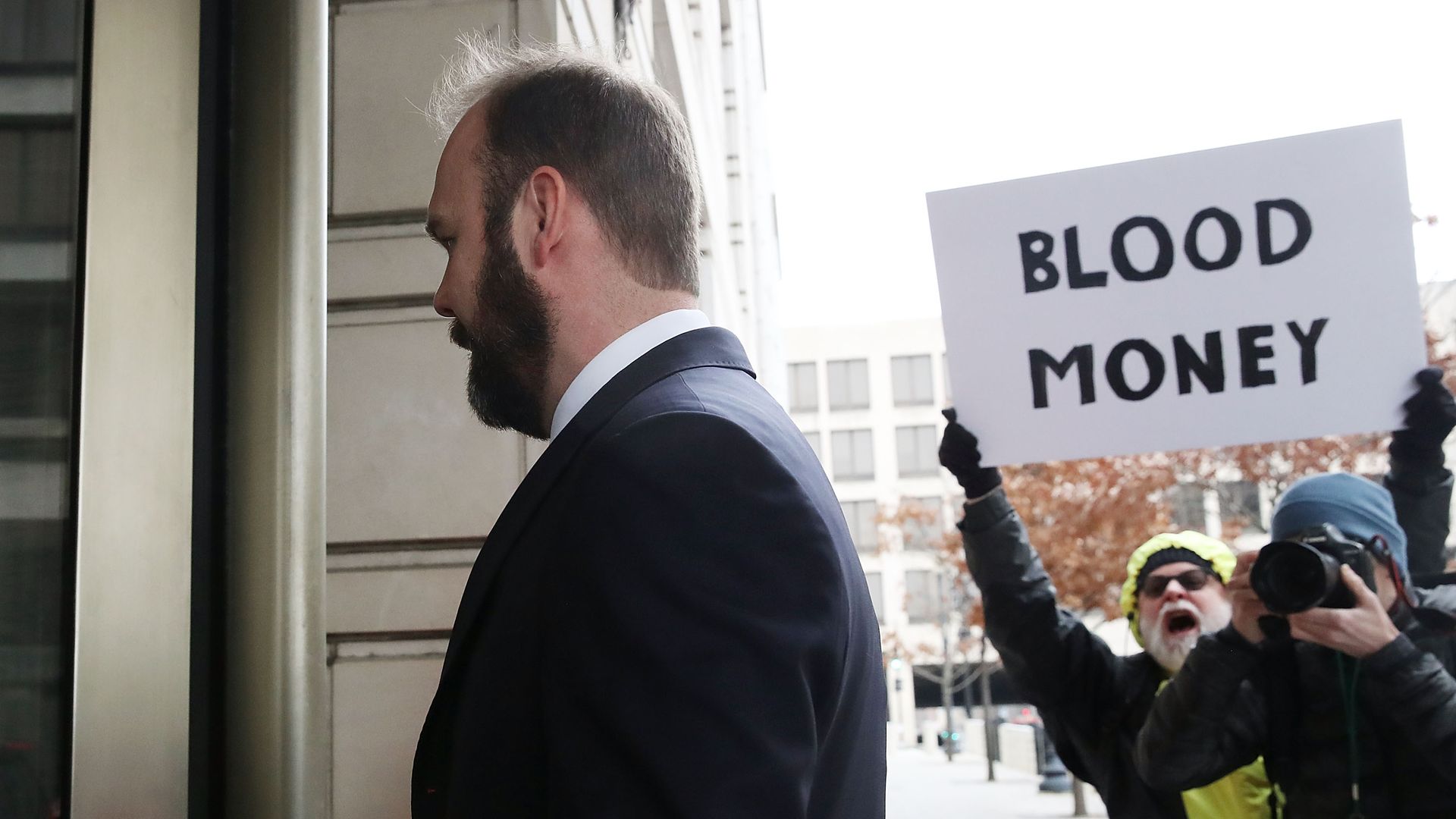 Rick Gates pleaded guilty today to conspiracy against the U.S. and lying to the FBI.
What caught our eye: Gates admitted lying about his Ukraine-related activities from 2013 during a meeting with the FBI "on or about February 1, 2018..." [Read the charging document]
In a letter to his family, Gates wrote: "The reality of how long this legal process will likely take, the cost, and the circus-like atmosphere of an anticipated trial are too much. I will better serve my family moving forward by exiting this process."
Paul Manafort statement: "Notwithstanding that Rick Gates pled today, I continue to maintain my innocence. I had hoped and expected my business colleague would have had the strength to continue the battle to prove our innocence. For reasons yet to surface he chose to do otherwise."
What's next: Federal guidelines suggest Gates will face a sentence of 57 to 71 months, but these are only advisory and are subject to discretion, per Bloomberg. Gates' status hearing is on May 14.
Go deeper: Every big move by Mueller
2. What you missed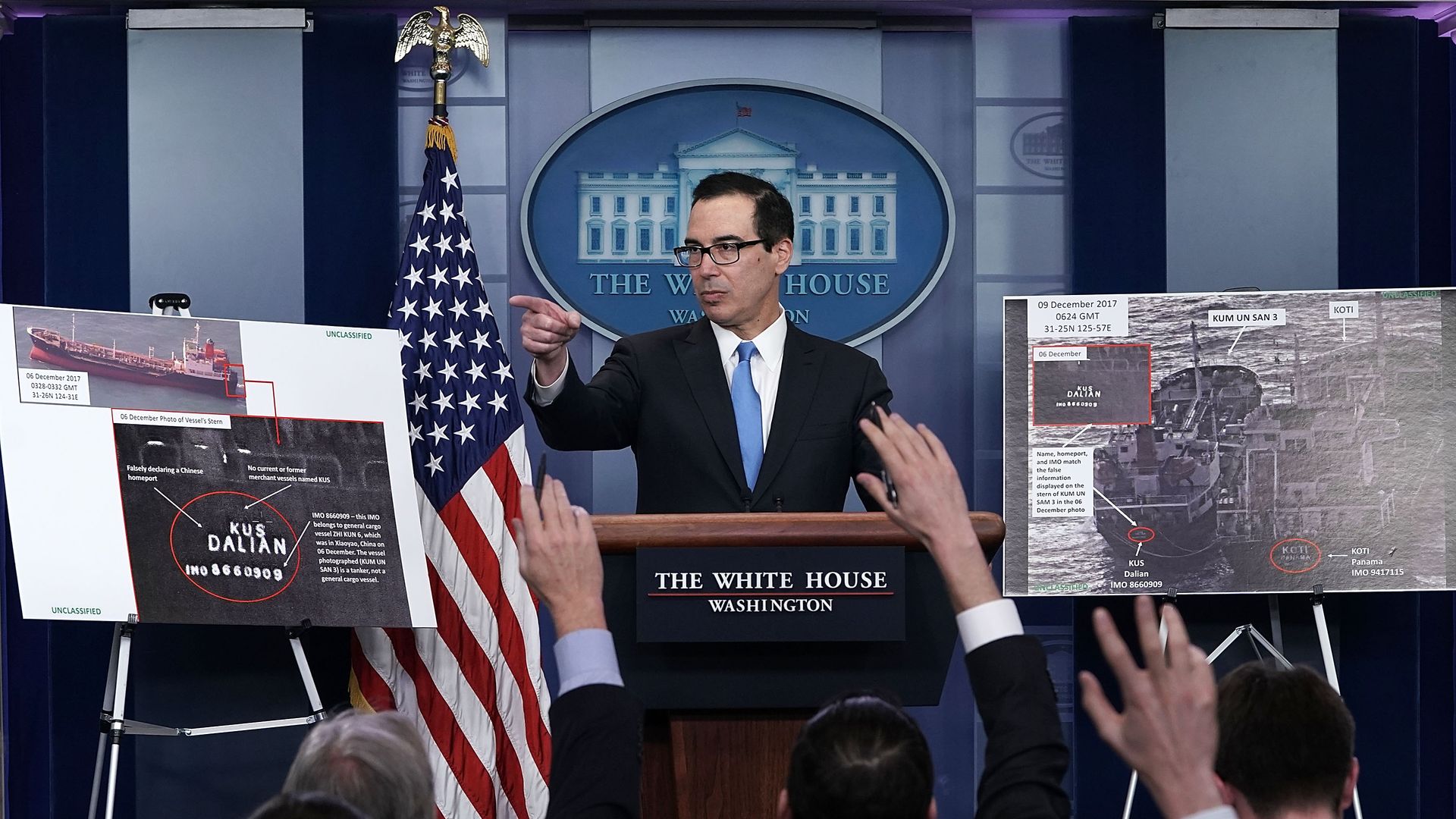 3. 1 film rant
"Flash and volume likely to defeat subtlety in this year's acting Oscar races" ... At the L.A. Times, film critic Justin Chang is growing weary of seeing the same winners for this year's Oscar crop, starting with Gary Oldman, who played Churchill in "The Darkest Hour":
"If he wins the Academy Award for lead actor on March 4, as he is widely expected to do, Oldman will likely earn another standing ovation ... An upset might still be brewing... but any other outcome would have to be reckoned a major surprise."
"The same goes for Frances McDormand, Sam Rockwell and Allison Janney, heavily favored to win the Oscars for lead actress, supporting actor and supporting actress, respectively."
"All four have already triumphed at the Critics' Choice Awards, the Golden Globes, the Screen Actors Guild Awards and the British Academy Film Awards..."
Correction: Yesterday's PM incorrectly said Oprah reworked her recent "60 Minutes" clip after being called out by President Trump. She actually said that she worked with a producer before the show aired to ensure it was balanced. I regret the error.