August 27, 2019
Good afternoon: Today's PM — edited by Justin Green — is 442 words, a 2 minute read.
1 big thing: Millennials aren't ready for recession
The American dream is on hold:
Millennial homeownership is 8 percentage points lower than previous generations at this age.
Student debt is at $1.5 trillion, with defaults rising.
Just 37% of Americans under 35 owned stocks last year, vs. 55% in 2001.
The big picture: "The net worth of your average Millennial household is 40 percent lower than for Gen X households in 2001 and 20 percent lower than for Baby Boomers' households at the end of the 1980s," notes Annie Lowrey in The Atlantic.
Between the lines: "The generation unlucky enough to enter the labor market in a recession suffers 'significant' earnings losses that take years and years to rebound," Lowrey reports.
"As of 2014, Millennial men were earning no more than Gen X men were when they were the same age, and 10 percent less than Baby Boomers."
"Millennial women were earning less than Gen X women."
Why it matters: The human costs are huge, leading to delayed family formation and more people living a paycheck away from disaster.
The parents of millennials — the boomers — are hurtling into retirement with children who may be less financially able to help.
The children of millennials — Generation Alpha — will almost certainly face the prospect of taking on even more student debt, with parents less able to help, absent a major public policy shift.
And millennials themselves are often stuck living in high-cost cities in order to get jobs that pay enough to tackle their loans.
The bottom line: All this is during a booming economy!
Go deeper: The global fear of too few young people
Bonus: Pic du jour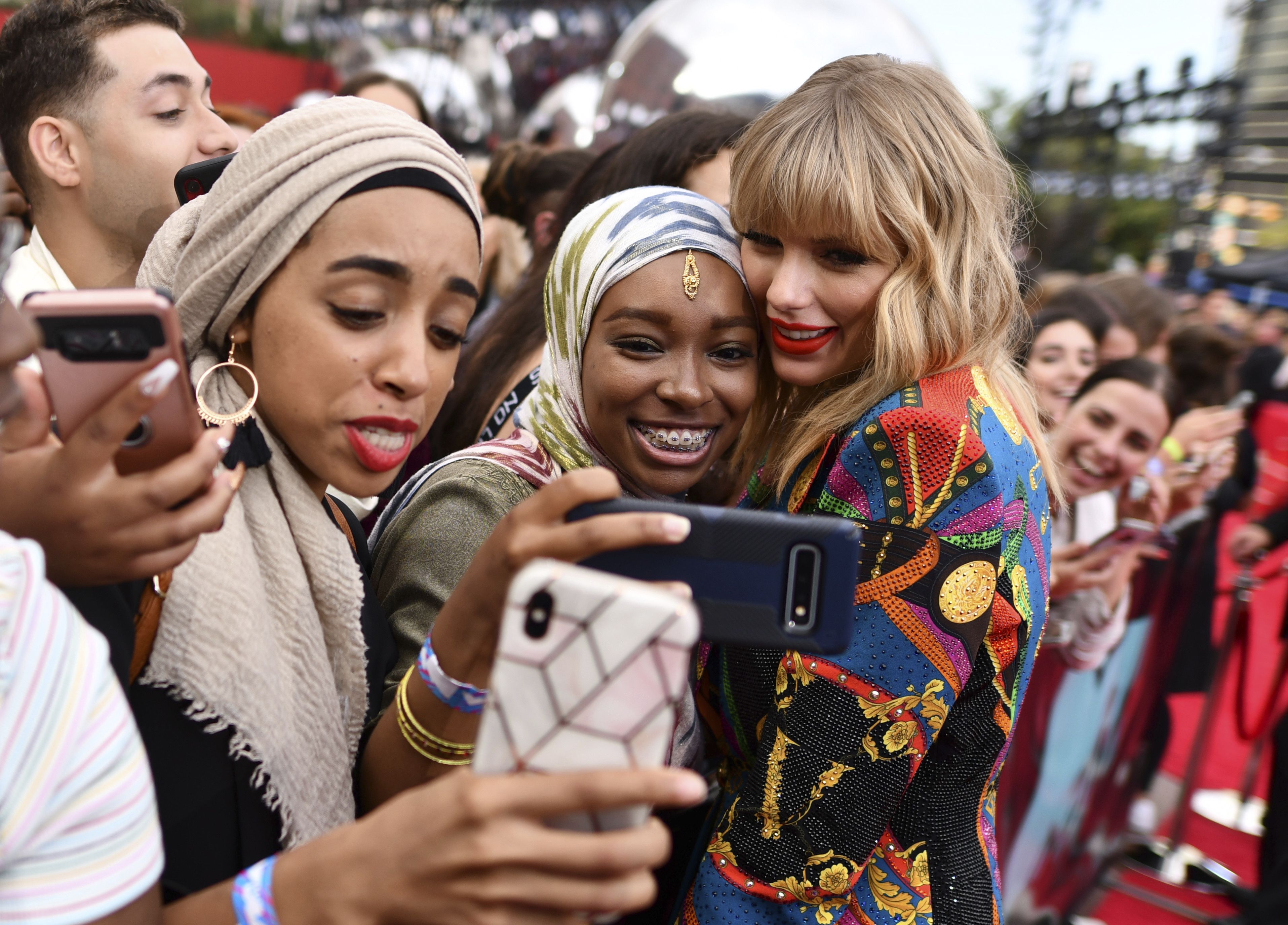 Taylor Swift takes selfies with fans as she arrives at the MTV Video Music Awards.
3. 1 🏌️‍♀️ thing
Nissan has developed a golf ball that can sink itself, Bloomberg reports, part of an ongoing marketing campaign for its autonomous vehicle tech.
"Nissan placed an overhead camera to detect the position of the ball and cup. When the ball moves, a monitoring system calculates the correct route and adjusts its trajectory."
"Coupled with an internal electric motor, the golf ball stays on course until dropping into the cup, according to the carmaker."