Axios PM
June 28, 2022
Good afternoon: Today's PM — edited by Justin Green — is 600 words, a 2-minute read.
1 big thing: "I'm the f---ing president"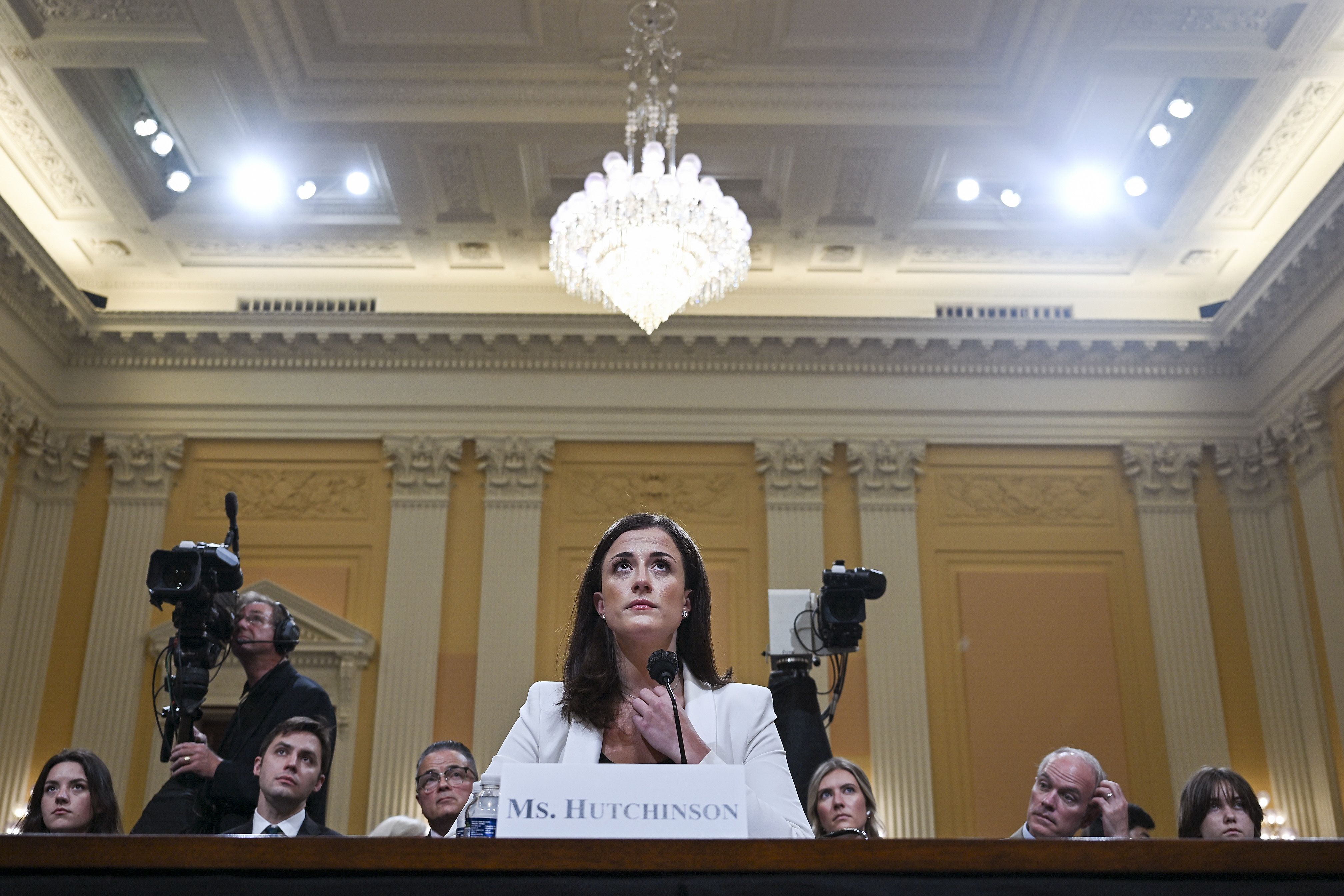 Then-President Trump lunged at the head of his Secret Service detail — and tried to grab the steering wheel — when told he couldn't go to the Capitol on Jan. 6, a former aide to then-White House chief of staff Mark Meadows testified today.
"The president said something to the effect of, 'I'm the f---ing president. Take me up to the Capitol now,'" Cassidy Hutchinson told the House Jan. 6 committee in the most surprising of six hearings so far.
Trump demanded officials let in people with weapons in order to get the Jan. 6 rally at the Ellipse to attendance capacity, Hutchinson said.
Hutchinson said she overheard Trump saying something to the effect of: "I don't f---ing care that they have weapons. They're not here to hurt me. Take the f---ing mags [metal detectors] away. Let my people in. They can march to the Capitol from here."
Tony Ornato — who headed Trump's detail, then became a White House deputy chief of staff — "motioned towards his clavicles" when recounting how Trump lunged at Secret Service agent Bobby Engel, Hutchinson testified.
Engel was in the room and didn't rebut Ornato's version of the story, she said.
Trump sought to dismiss Hutchinson's testimony, writing on his social media platform Truth Social: "Her Fake story that I tried to grab the steering wheel of the White House Limousine in order to steer it to the Capitol Building is 'sick' and fraudulent."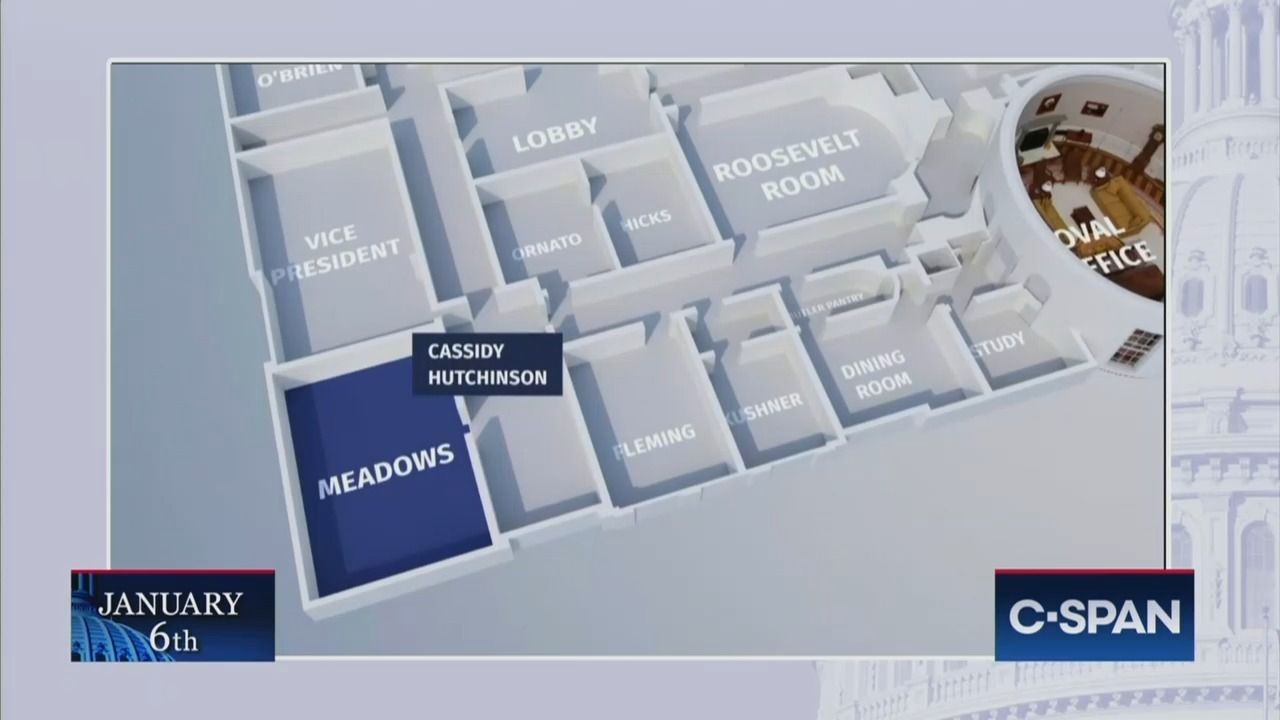 Between the lines: Hutchinson — whose office in the West Wing was in eyeshot of the Oval Office doors — said Trump was so mad about then-Attorney General Bill Barr telling AP he hadn't found widespread voter fraud that Trump threw his lunch at the wall.
"So I grabbed a towel and started wiping the ketchup off the wall to help the valet out," she said.
2. The pardon requests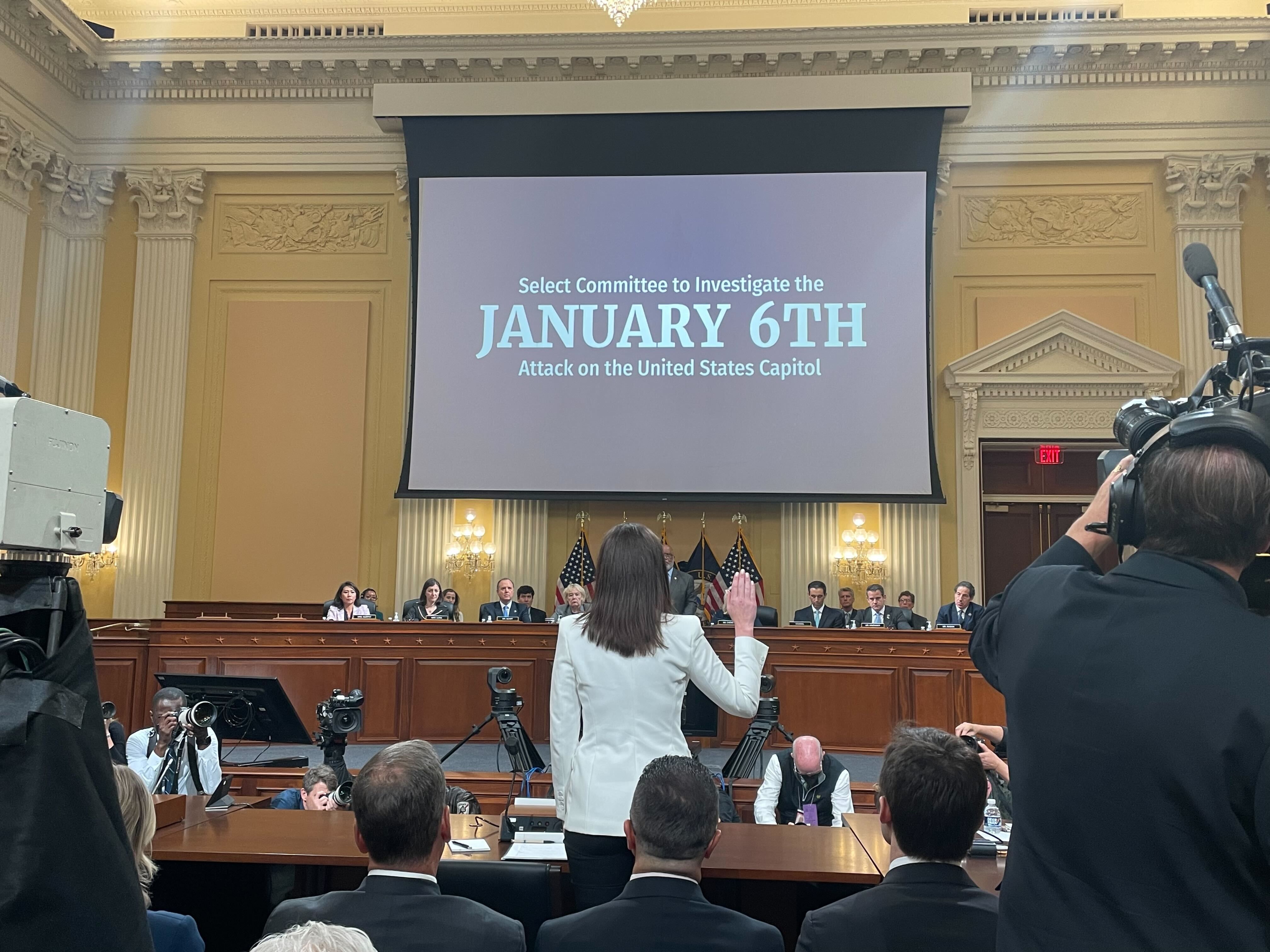 Mark Meadows and Rudy Giuliani sought pardons after the attack on the Capitol, Hutchinson testified before the Jan. 6 committee.
Hutchinson testified that on the evening of Jan. 2, 2021, following a meeting with Trump's attorney Rudy Giuliani and Meadows, Giuliani asked her: "Cass, are you excited for the 6th? It's going to be a great day."
He then told her: "We're going to the Capitol" on Jan. 6.
"It's going to be great. The president is going to be there. He's going to look powerful."
Hutchinson later asked Meadows about what Giuliani meant, and Meadows told her:
"Things might get real, real bad on January 6."
3. Catch up quick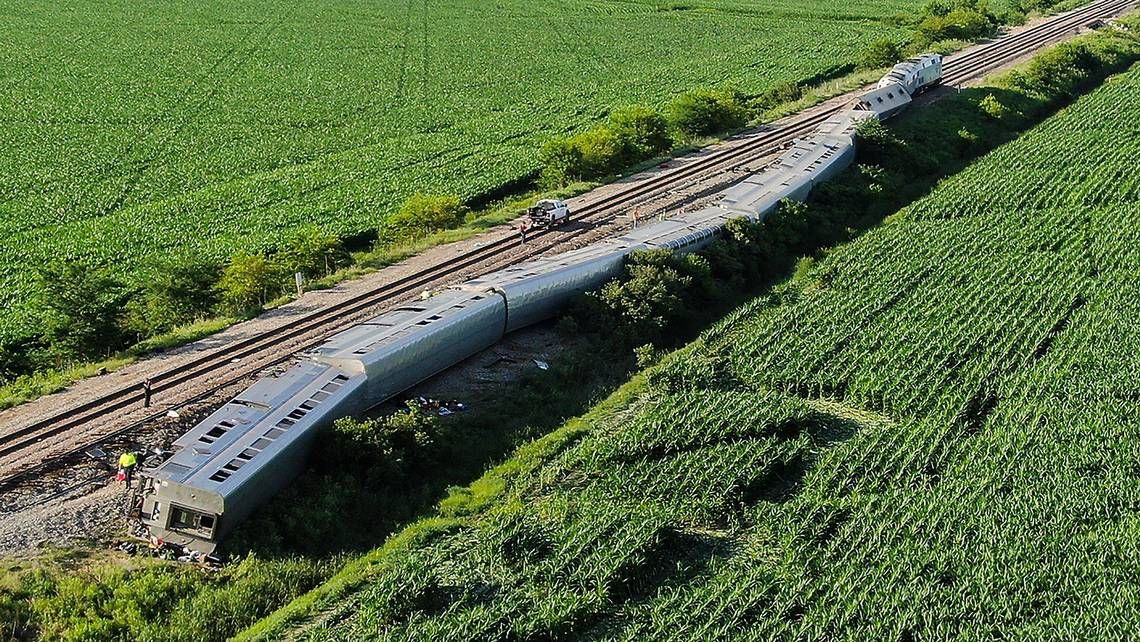 The White House warned of "dangerous ramifications" from any efforts to provide abortions on federal lands. Go deeper.
Airbnb is permanently banning the use of its platform to arrange house parties, the company said today.
Turkey lifted its objection to Finland and Sweden joining NATO, which would double the length of the alliance's border with Russia. Go deeper.
4. 🎞️ 1 film thing: Elvis tops chart again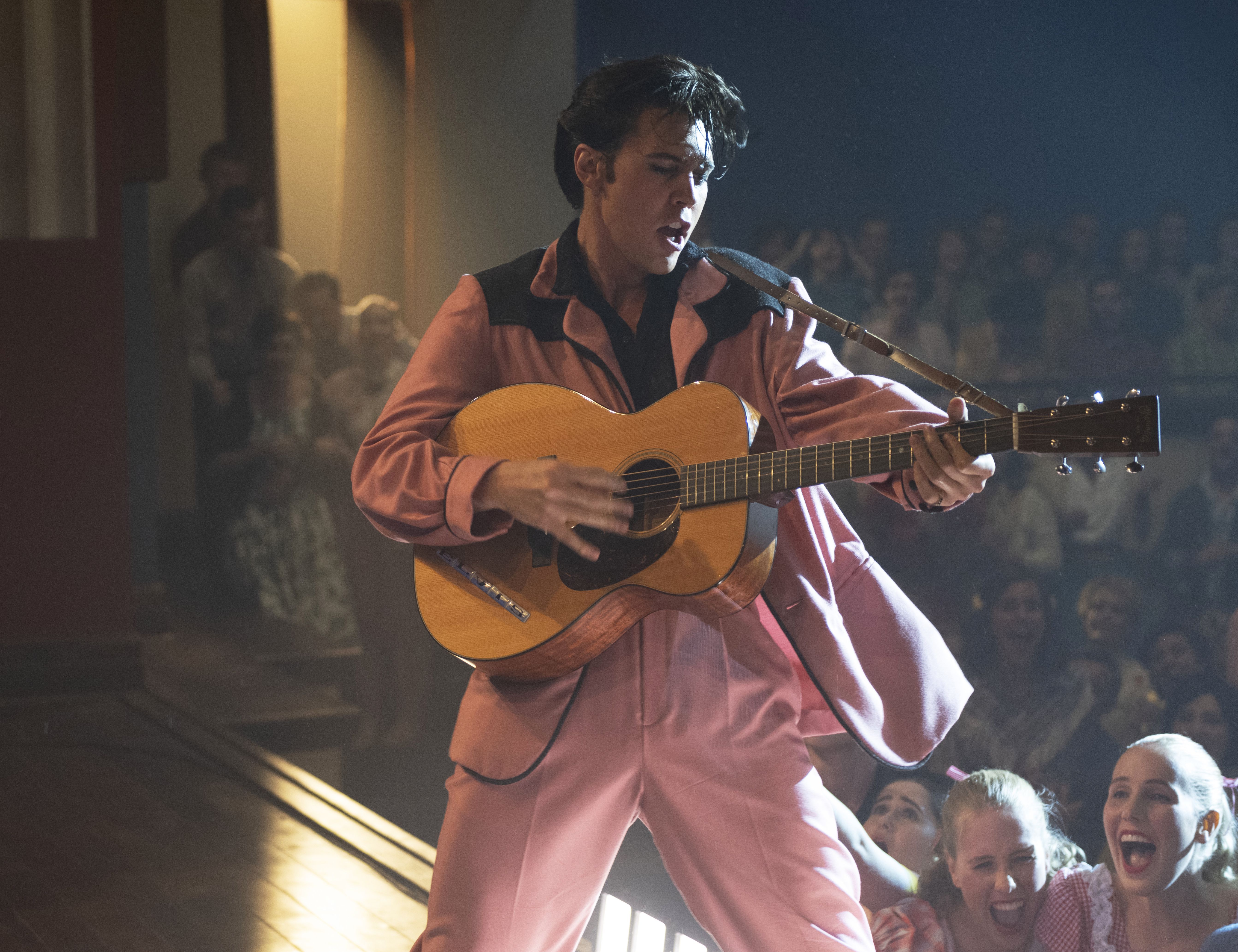 "Elvis" won its box-office dance-off with "Top Gun: Maverick":
After the two films reported the same ticket sales Sunday, final numbers show "Elvis" was king of the weekend, AP reports.
Why it matters: Baz Luhrmann's Elvis Presley biopic opened above expectations and brought out large numbers of older moviegoers — an audience segment slow to return to theaters during the pandemic.
About 60% of the audience was over age 35.
"'Elvis' was a risky proposition: the music is dated," David A. Gross of Franchise Entertainment Research wrote in a newsletter. "But critics and audiences are responding. This is ... a music, dance and sex appeal spectacular."