Axios PM
September 02, 2021
Good afternoon. Today's PM — edited by Kate Nocera — is 473 words, a 2-minute read.
🚨 Breaking: Sen. Joe Manchin is urging fellow Democrats to "hit the pause button" on a $3.5 trillion spending bill, Axios' Alayna Treene reports
Manchin adds in a Wall Street Journal op-ed (subscription): "Establishing an artificial $3.5 trillion spending number and then reverse-engineering the partisan social priorities ... isn't how you make good policy."
1 big thing: The next abortion fights
Over a dozen states have tried to enact laws similar to the near-total abortion ban in Texas, but they have mostly been blocked or struck down by federal or state judges, Axios' Oriana Gonzalez writes.
With this current precedent, look for several states to try again:
Alabama, Arkansas, Georgia, Iowa, Mississippi and North Dakota all attempted to implement restrictive bans that were declared unconstitutional.
Kentucky, Missouri, Ohio, South Carolina and Tennessee passed laws that were temporarily blocked.
Other states, like Idaho and Louisiana, have what are commonly known as "trigger laws," meaning that their abortion restrictions could become effective if other similar legislation is passed.
Oklahoma's ban goes into effect Nov. 1.
The Texas law — which makes the procedure illegal when cardiac activity is detected (around six weeks) — is unique because it deputizes private citizens to enforce the law.
It offers them at least $10,000 if they successfully sue someone for "aiding and abetting" an abortion after six weeks.
Lawmakers in Florida are already considering passing Texas-like restrictions.
2. Floods stun Northeast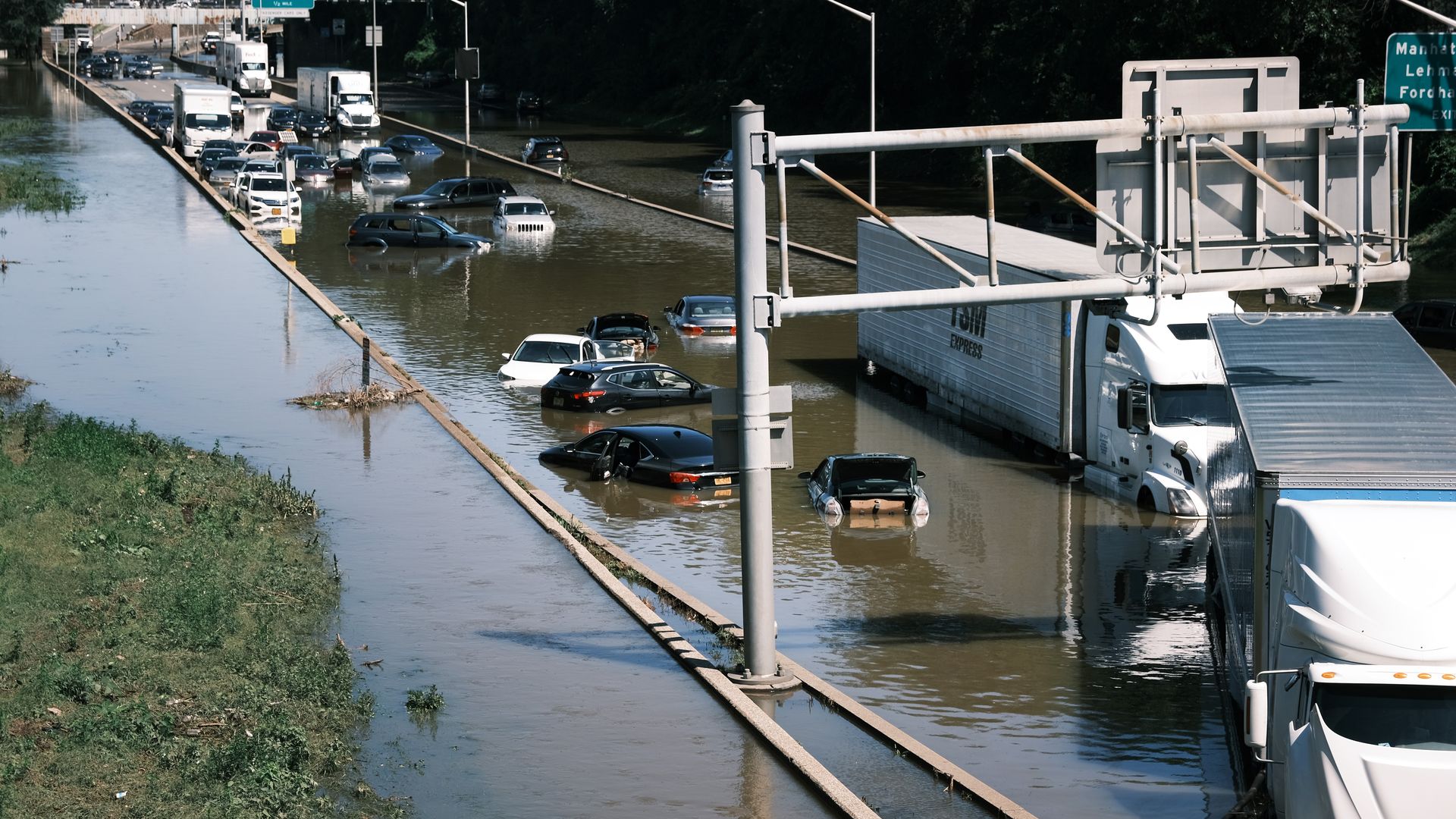 Above, cars and tractor-trailers sit abandoned on the flooded Major Deegan Expressway in the Bronx.
Ida's remnants killed at least 26 people from Maryland to New York last night and this morning after record-breaking flash floods turned highways into car-swallowing canals.
At least 12 were killed in New York City — 11 in flooded basement apartments. —AP
3. Prominent investor dismissed racism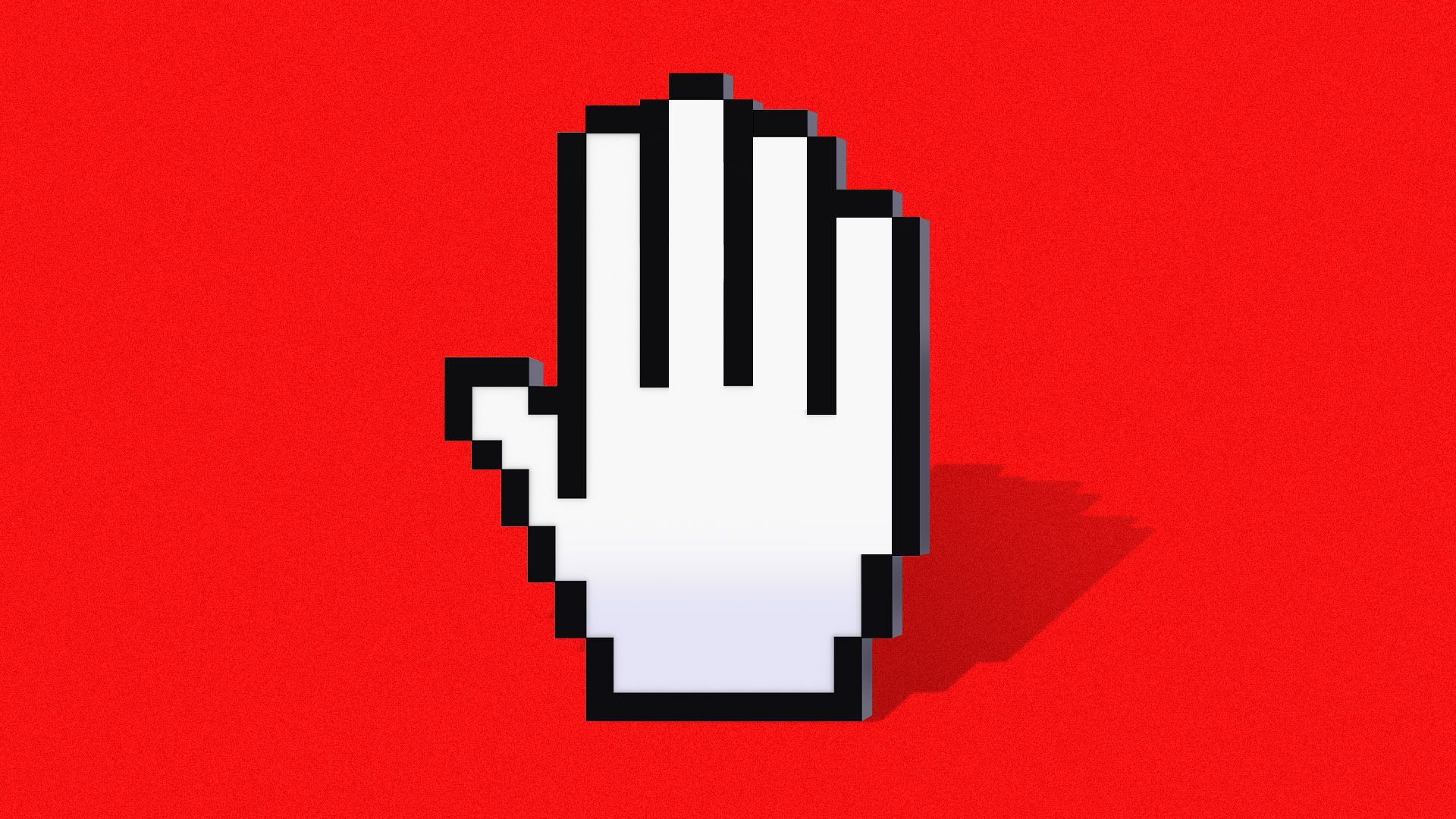 Veronica Wu, a venture capitalist and board member at VF Corp., the public company behind The North Face and Timberland, was dismissive of racism in America and called Black Lives Matter "the true racists," according to emails obtained by Axios Closer author Courtenay Brown.
In June 2020, an office manager at Hone Capital notified Wu, who was then a managing partner, that the firm would honor Juneteenth as a company holiday, according to email exchanges.
"I don't believe in Black Lives Matter," Wu wrote in part. "If anything, I think they are the true racists trying to stir up things to make this country going [sic] to socialism or even communism potentially."
Wu did not respond to emails.
4. 🎥 Historic superhero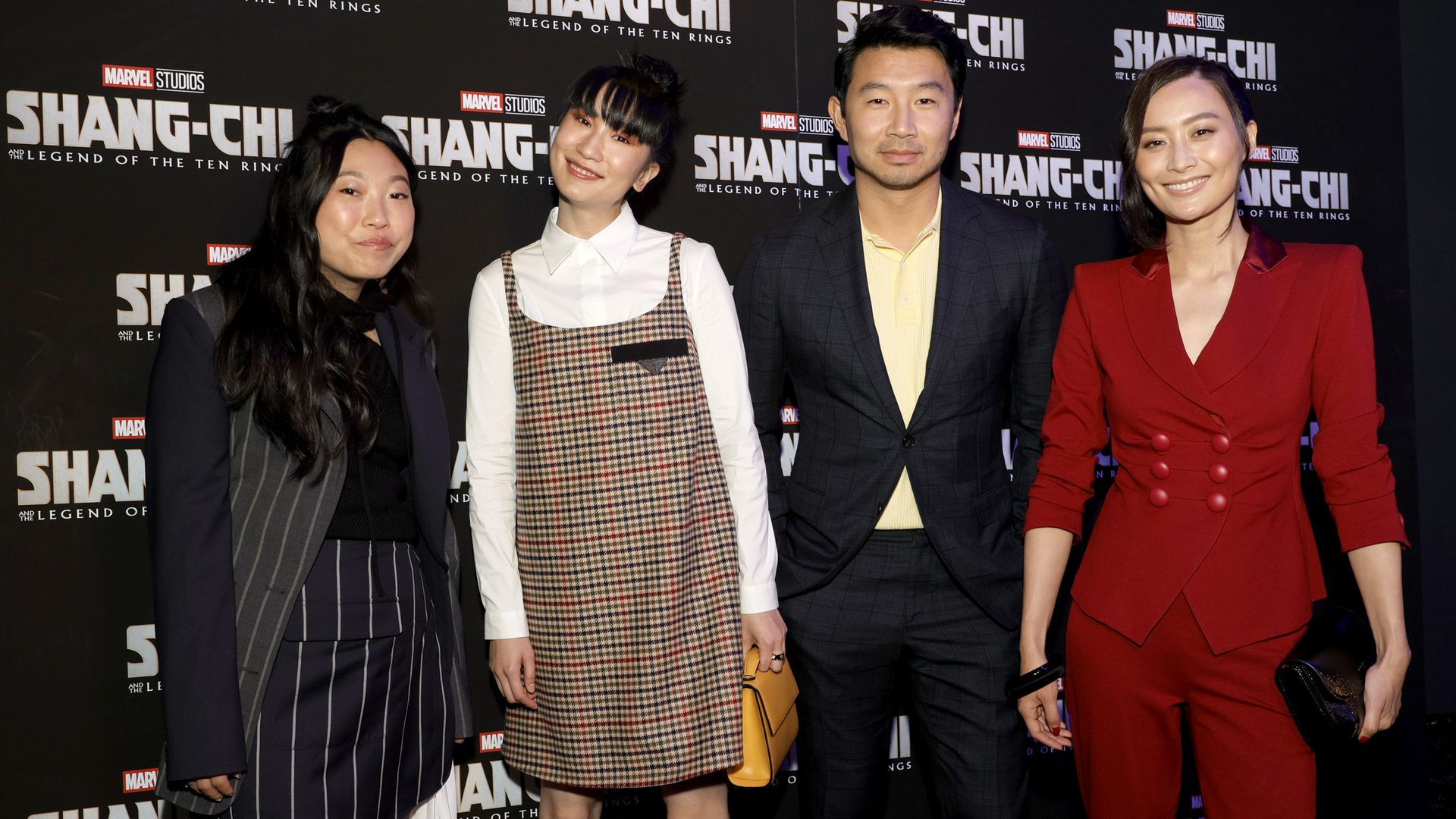 Marvel's first Asian-led superhero film, "Shang-Chi and the Legend of the Ten Rings," hits theaters around the world tomorrow.
Axios' Hope King writes that the film marks a rare cheerful moment after more than a year of watching near-daily violent attacks on Asian people around the world.
🎧 Hear Hope's review on "Axios Today."