August 24, 2022
Today's PM — edited by Justin Green and copy edited by Sheryl Miller — is 495 words, a 2-minute read.
1 big thing: Biden's last-minute twist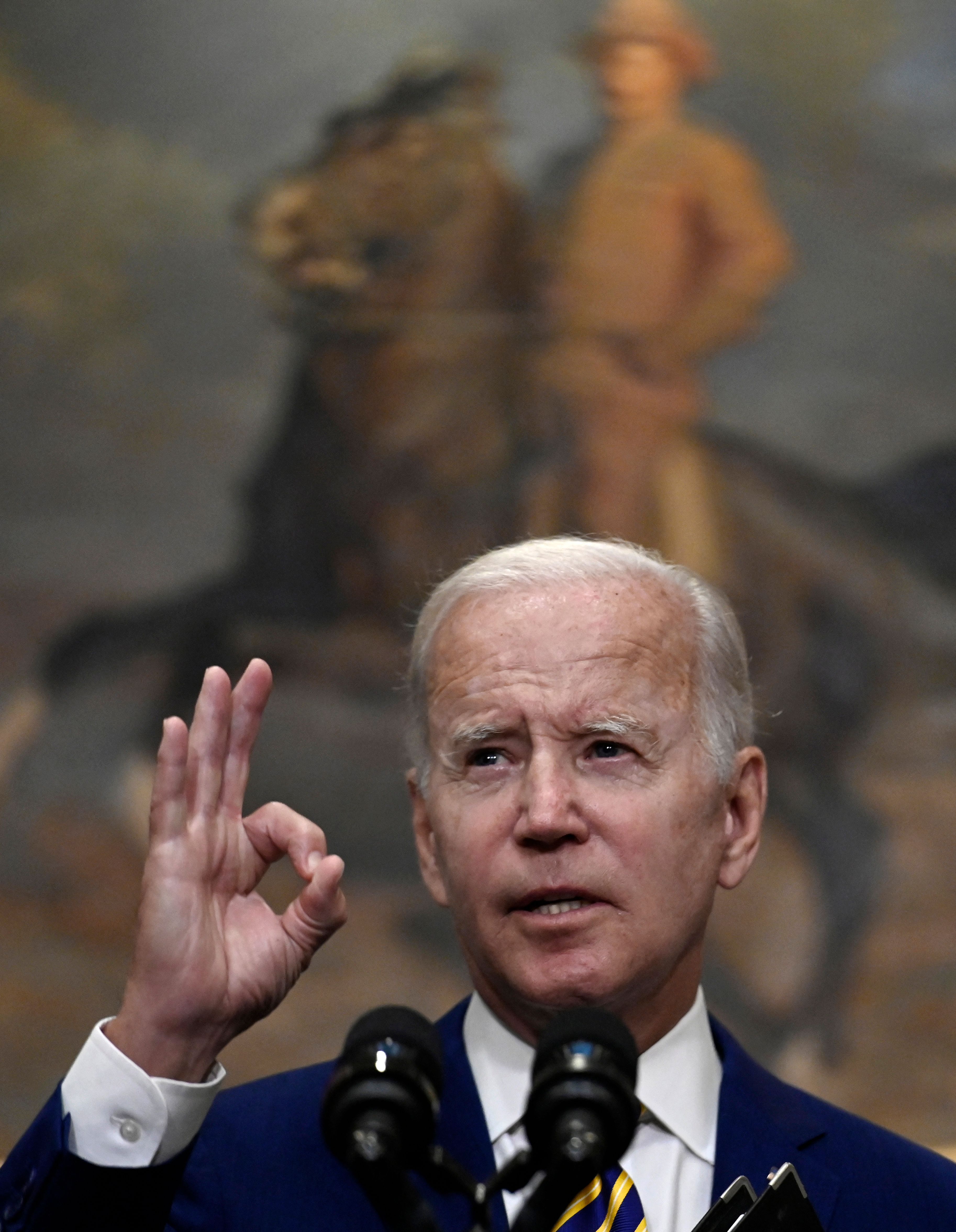 President Biden's student loan forgiveness is coming in bigger than expected, likely bumping up the cost above the anticipated $300 billion.
Why it matters: The administration is balancing its own appeals to younger and minority voters ahead of the midterms with the risk of adding to inflation, Axios' Erin Doherty and Sophia Cai report.
🎤 Biden defended the plan during a White House speech today, calling it "responsible and fair" and promising "it'll fix a badly broken system."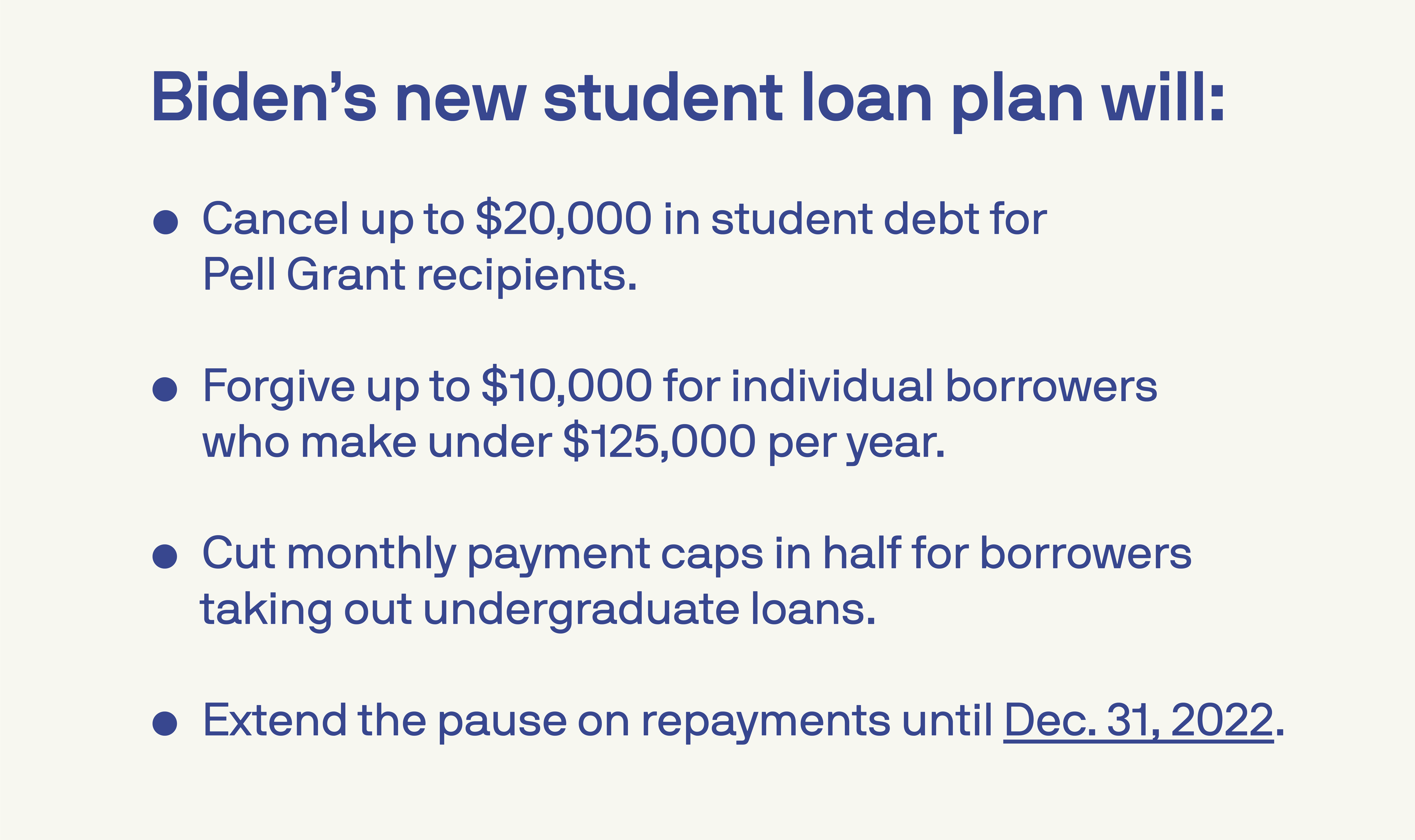 Between the lines: Biden's changes to loan repayments are a big deal.
The monthly payment changes will:
Lower monthly payment caps from 10% to 5% of a borrower's discretionary monthly income.
Treat income less than 225% of the federal poverty line as non-discretionary, exempting it from repayment plans.
Cover interest costs for borrowers whose incomes are too low to owe monthly repayment under the plan.
Forgive loan balances after 10 years of payments for borrowers with loan balances of $12,000 or less.
The bottom line: 53% of federal student debtors owe $20K or less, according to Education Department statistics. (Washington Post)
Go deeper: Everything you need to know about Pell Grants.
2. California's EV moonshot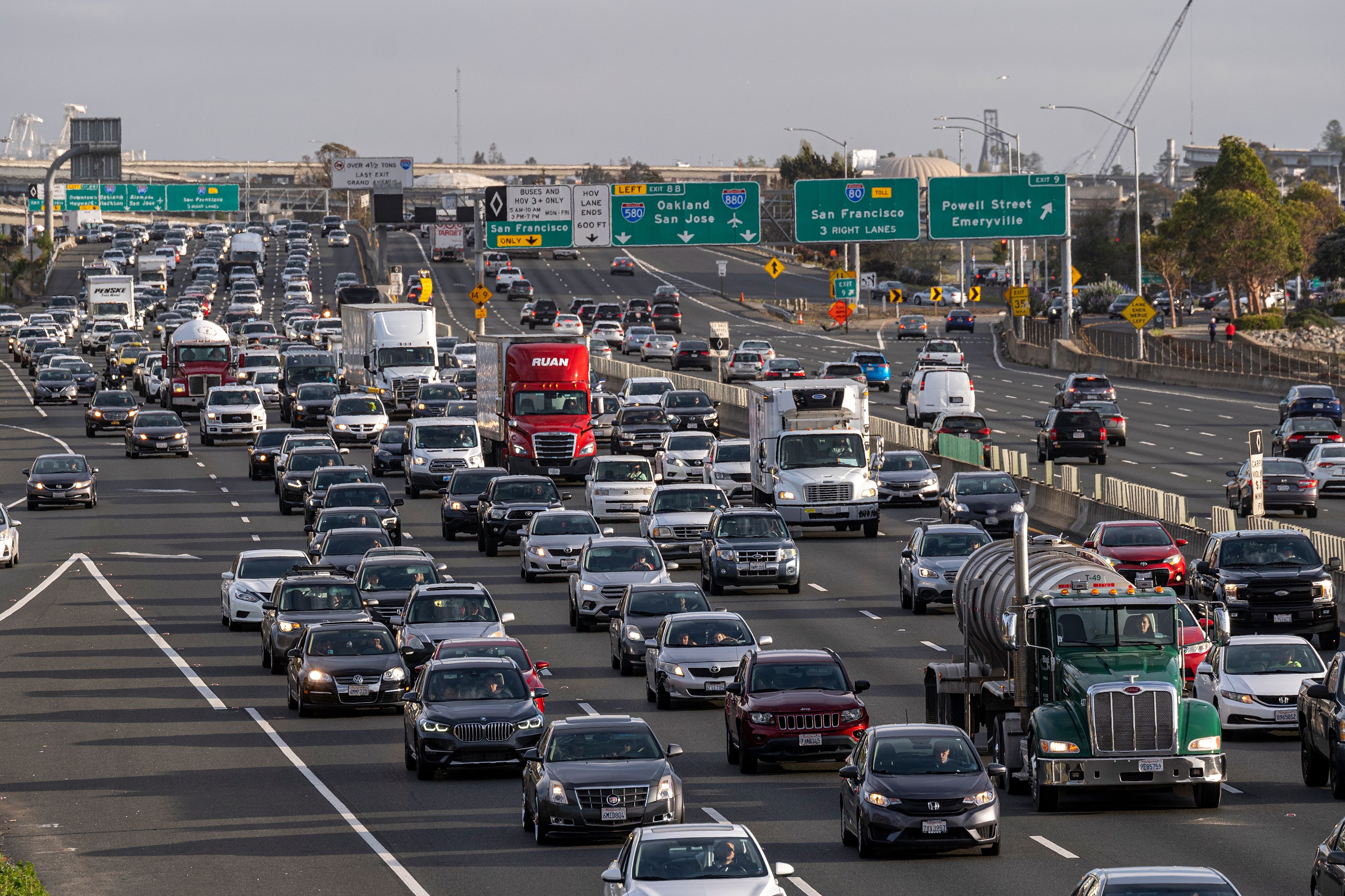 California's coming auto rules will put immense pressure on automakers to accelerate production of vehicles they already can't build enough of, Axios Closer co-author Nathan Bomey reports.
The state is about to require 35% of automakers' new sales to be zero-emission vehicles in 2026.
The targets — which allow for some plug-in hybrids — steadily increase each year, hitting 68% in 2030 and 100% in 2035.
🔋 For context: EVs made up 15% of California's new-vehicle sales in the first half of 2022.
3. Catch up quick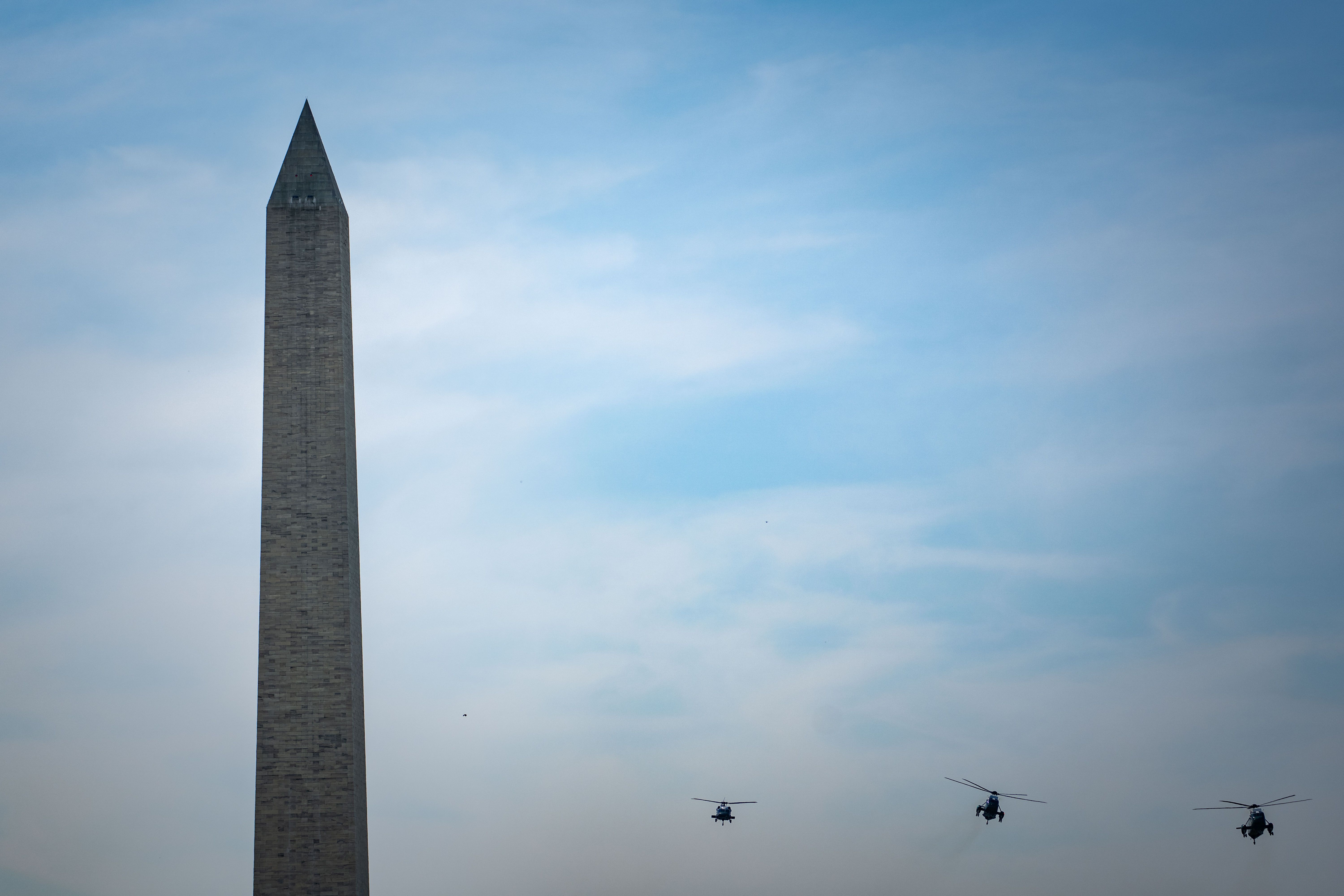 Above: Marine One, along with the traditional pair of decoy choppers, approaches the South Lawn of the White House today.
First Lady Jill Biden tested positive for a rebound case of COVID but is experiencing "no reemergence of symptoms." Go deeper.
🚓 Rep. Marjorie Taylor Greene's home in Georgia was involved in a "swatting" incident early this morning, local police said. Greene and her family weren't harmed. "Swatting" is placing fake emergency calls to get SWAT teams dispatched to private locations. Go deeper.
💊 A new House investigative report says the Trump White House coordinated a pressure campaign for the FDA to authorize hydroxychloroquine to fight COVID-19 after it was shown to be ineffective and potentially dangerous. Go deeper.
4. Parting shot
Apple announced its first in-person launch event since COVID will be held Sept. 7 at its headquarters in Cupertino, Calif.
New iPhone and Apple Watch models are expected to be introduced, Axios Login author Ina Fried reports.
The new phones — at least the high-end models— are expected to include the usual advances in camera and processing technology, along with an "always-on" display.
The invitation, sent to reporters today, shows an Apple logo made out of stars and the phrase "Far Out."