Situational awareness: President Trump endorsed raising the gas tax by 25 cents a gallon in a White House meeting this morning, Axios' Jonathan Swan scoops.
https://www.axios.com/newsletters/axios-pm-af3e978f-be98-4b46-a58a-47a25e022e92.html?chunk=0#story0
1 big thing: The Stoneman shooting
Anxious family members wait for news as two people embrace today in Parkland, Fla. Photo: AP Photo/Wilfredo Lee
There are at least 14 victims after a shooting at Marjory Stoneman Douglas High School in Parkland, Florida, according to the Broward County Sheriff's Office.
Early reports:
The shooter, who wasn't a current student, is reportedly in custody, per police.
Broward County superintendent Robert Runcie said there are "numerous fatalities."
"It's catastrophic. There really are no words." — Broward County Sheriff Scott Israel.
From the scene:
"The shooting ... started around 2:30 p.m. ET on Wednesday." [NBC News]
"Students ... fled off campus and hid under desks as police sped to the scene. Parents, blocked from getting onto campus, stood by helpless." [Miami Herald]
"Aerial footage ... showed a number of people lying on the ground outside the school, being treated for injuries and moved to ambulances." [CNN]
"Parkland is a city of more than 20,000 people outside Boca Raton... Stoneman Douglas High School had an enrollment of about 3,100 students in the 2015-16 year..."
President Trump tweets: "My prayers and condolences to the families of the victims of the terrible Florida shooting. No child, teacher or anyone else should ever feel unsafe in an American school."
https://www.axios.com/newsletters/axios-pm-af3e978f-be98-4b46-a58a-47a25e022e92.html?chunk=1#story1
2. What you missed
Israel fears that the Assad regime will use its remaining chemical weapons in a way which might spill over to Israeli territory, according to a top secret cable sent this week. Go deeper.
The Dow finished the day up 253 points.
South African President Jacob Zuma has resigned. He's been dogged by corruption scandals and abandoned by his party. His likely successor.
AI is becoming a dimension of grand geopolitics, with countries worried about who will achieve the big advances first. Dive in.
Trey Gowdy said the House Oversight Committee has launched an investigation into the Trump administration's handling of the domestic abuse allegations against Rob Porter. Watch.
https://www.axios.com/newsletters/axios-pm-af3e978f-be98-4b46-a58a-47a25e022e92.html?chunk=2#story2
3. Pence highlights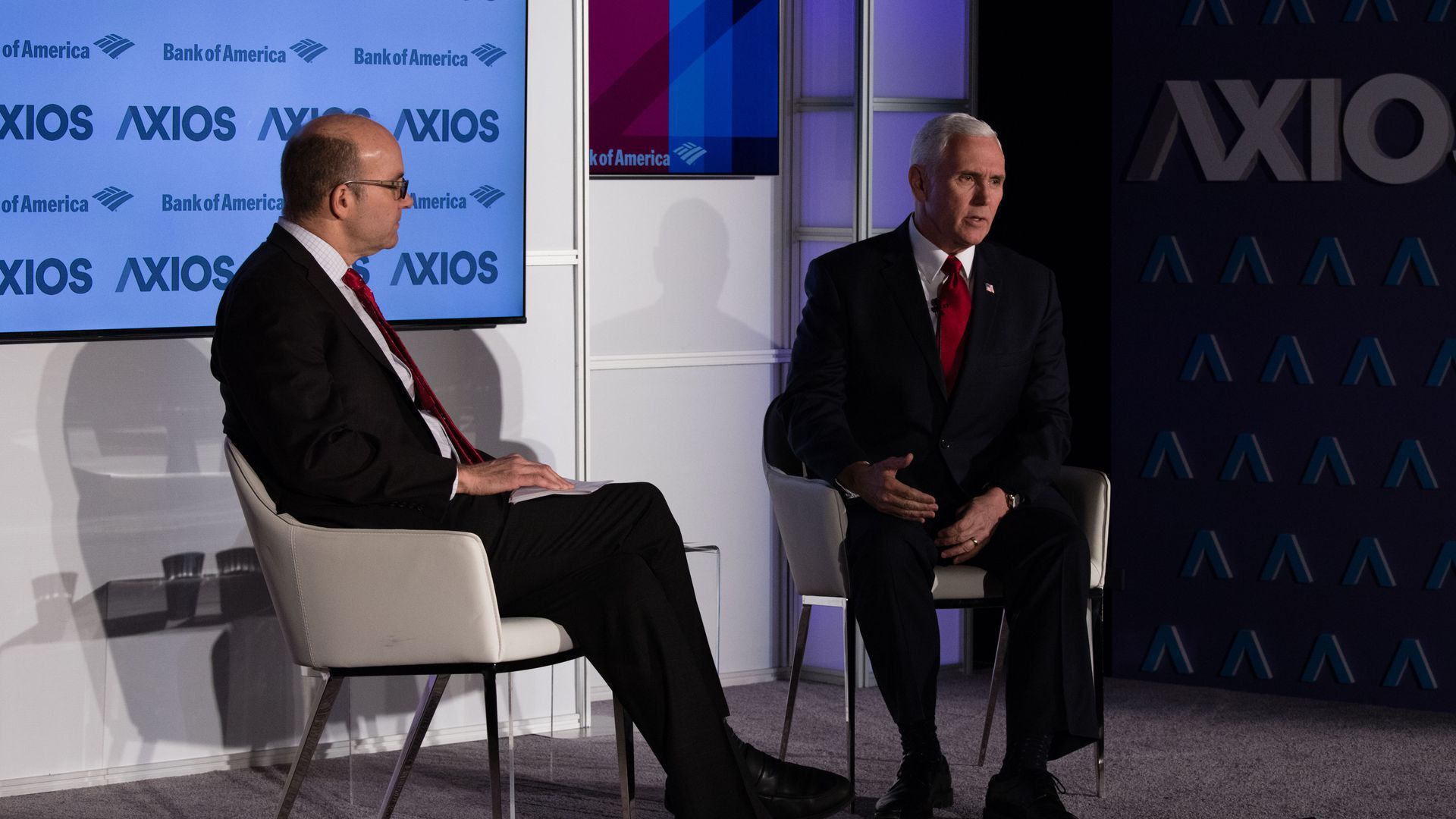 Quick hits from my lunch interview with Vice President Mike Pence:
North Korea: Pence said nothing changes until they give up nuclear weapons. [More]
Seeing Kim Yo-jung at the Olympics: "I didn't avoid the dictator's sister. But I did ignore her...I didn't believe it was proper for the USA to give her any attention in that forum."
Rob Porter: "As I said, and as the White House has said, I think the White House could have handled this better. And I still feel that way."
John Kelly: "I look forward to continuing to work with him for many, many months to come." [Video]
On attempted Russian interference: Pence claimed that U.S. intel concluded Russia's efforts to interfere in 2016 had no impact. Fact check.
https://www.axios.com/newsletters/axios-pm-af3e978f-be98-4b46-a58a-47a25e022e92.html?chunk=3#story3
4. 1 fun thing: Bipartisan Valentines