January 17, 2022
Wishing you inspiration on the birthday of the Rev. Martin Luther King Jr.
Today's PM — edited by Justin Green — is 546 words, a 2-min. read.
⚡Breaking: Rabbi Charlie Cytron-Walker says he threw a chair at the gunman, then escaped with two other hostages after the 10-hour standoff in Texas on Saturday. Get the latest.
🗳️ 1 big thing: Youth turn left
Gen Xers have always been a swing voting group, but their kids —Gen Z, sometimes called Zoomers — overwhelmingly back Democrats.
"Generational replacement will not be kind to Trump's Republican Party," John Della Volpe, polling director at the Harvard Kennedy School Institute of Politics, and CEO of SocialSphere, told me.
Della Volpe will be out tomorrow with "Fight: How Gen Z Is Channeling Their Fear and Passion to Save America," digging into the mindset of these 70 million young Americans born beginning in the mid-1990s.
"They are the most diverse and most educated generation in history," Della Volpe writes.
Della Volpe says five events shaped this rising bloc:
Occupy Wall Street: Millennial-led discussions about inequality became political drivers as Zoomers came of age.
Donald Trump.
The Parkland, Fla., high school shooting and March for Our Lives movement.
17-year-old Darnella Frazier's use of her iPhone to record the murder of George Floyd.
Greta Thunberg's climate strike.
2. 📷 King family urges action on voting rights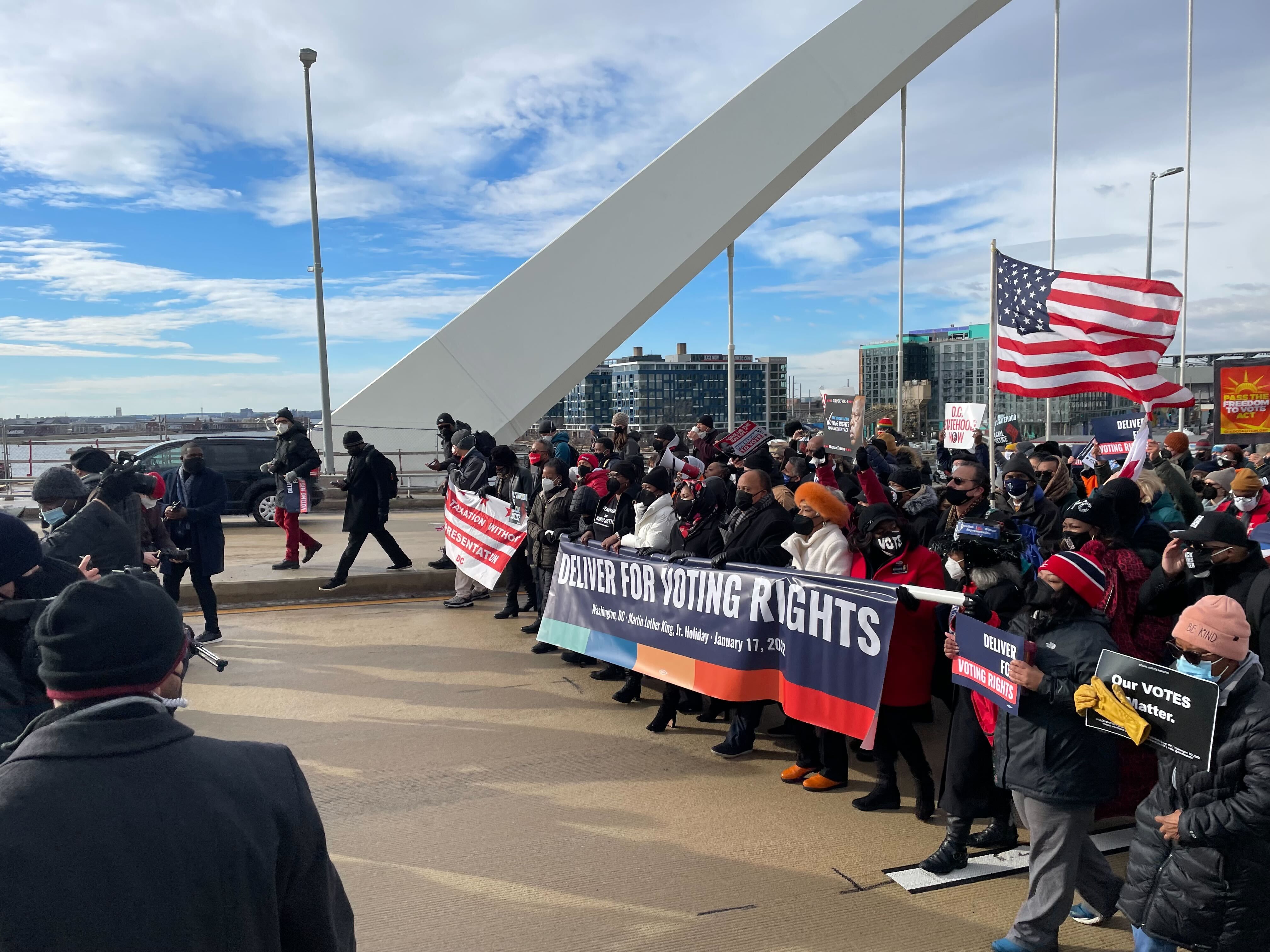 In near-freezing temperatures, nearly a thousand activists and residents from every D.C. ward joined members of the Rev. Martin Luther King Jr.'s family in a march across the Frederick Douglass Memorial Bridge to demand federal voting rights legislation.
Axios' Sophia Cai reports that at the foot of the bridge, MLK's 13-year-old granddaughter, Yolanda Renee King — bundled up in a black, hooded parka — banged on the sides of a wooden lectern as she led the crowd in a fiery chant:
Spread the word! Have YOU all heard? All across the nation! We are going to be! A great generation!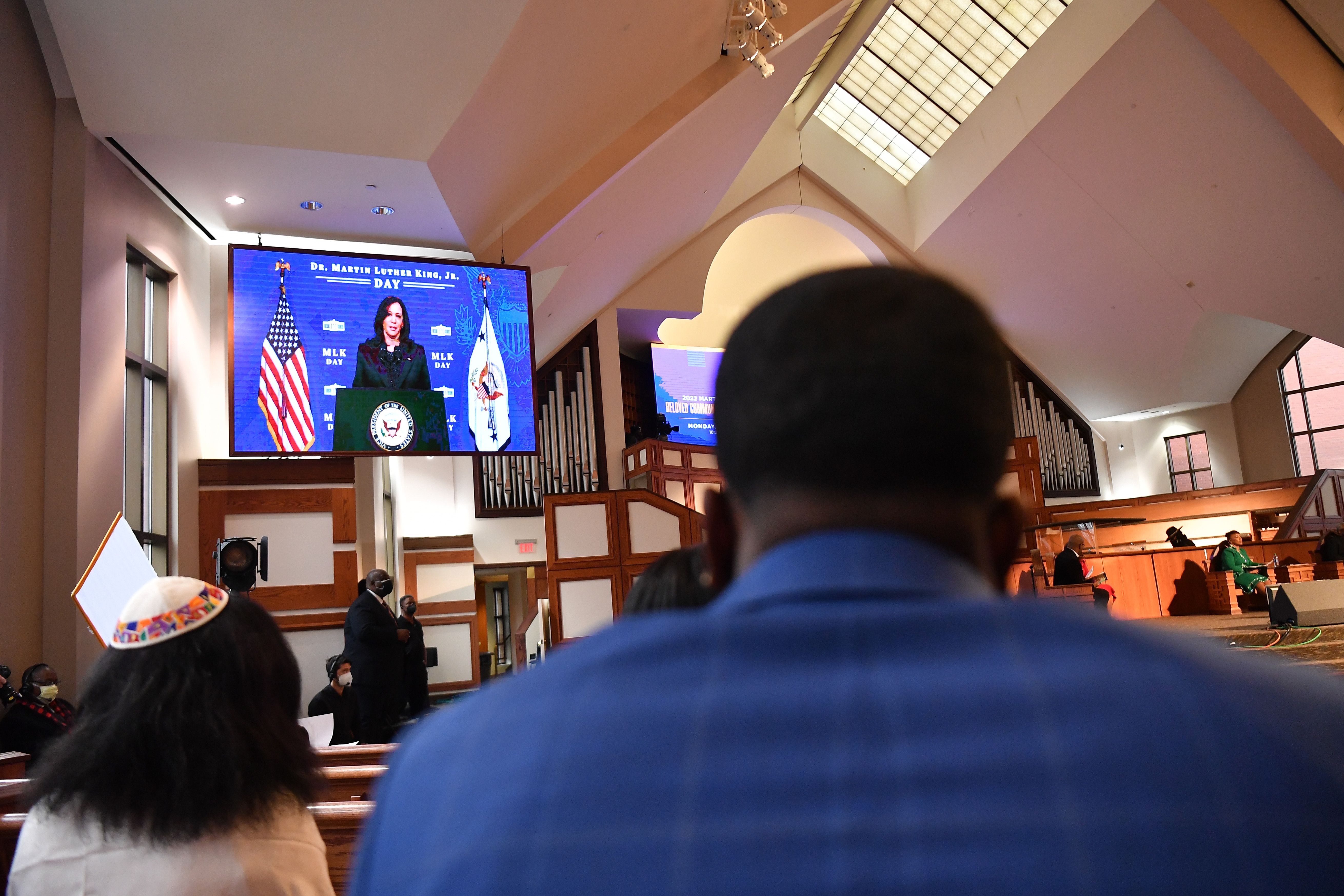 At Ebenezer Baptist Church in Atlanta, attendees listen to Vice President Harris, speaking from the White House to the Martin Luther King Jr. Beloved Community Service. (More on the service.)
"Today, our freedom to vote is under assault," the vice president said.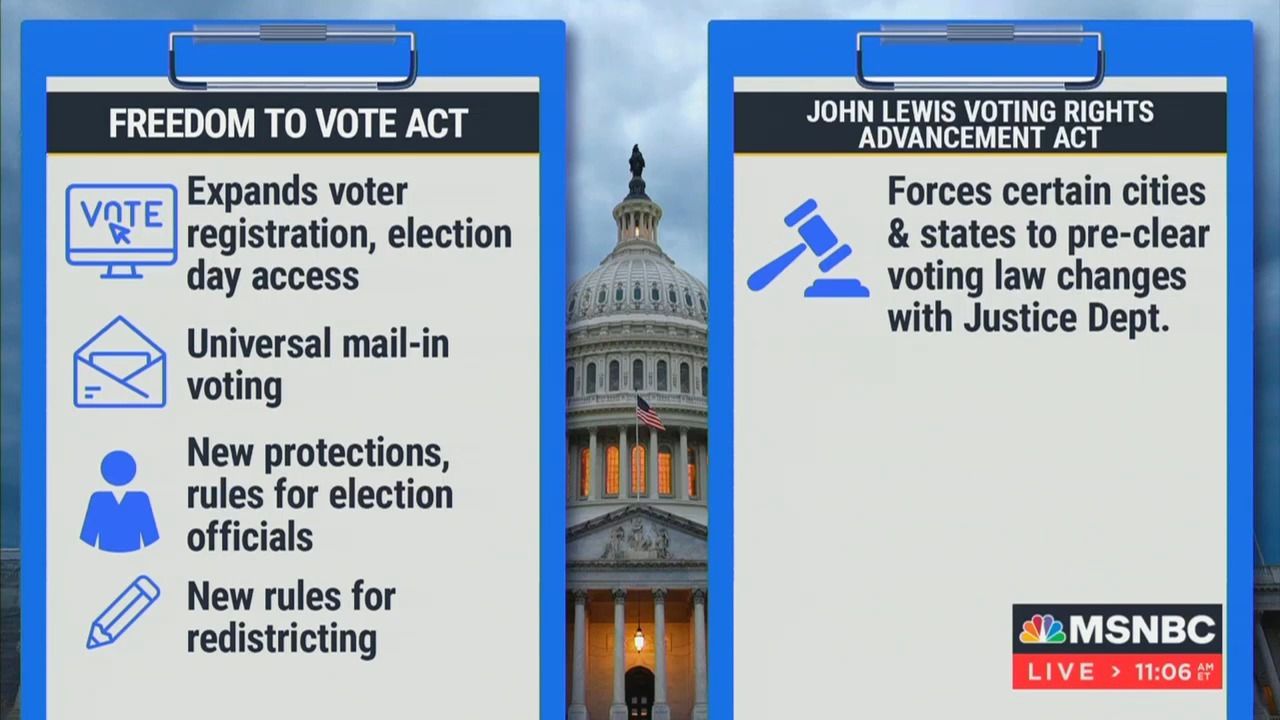 The backdrop is tomorrow's Senate debate on voting legislation.
3. 🔭 To show your kids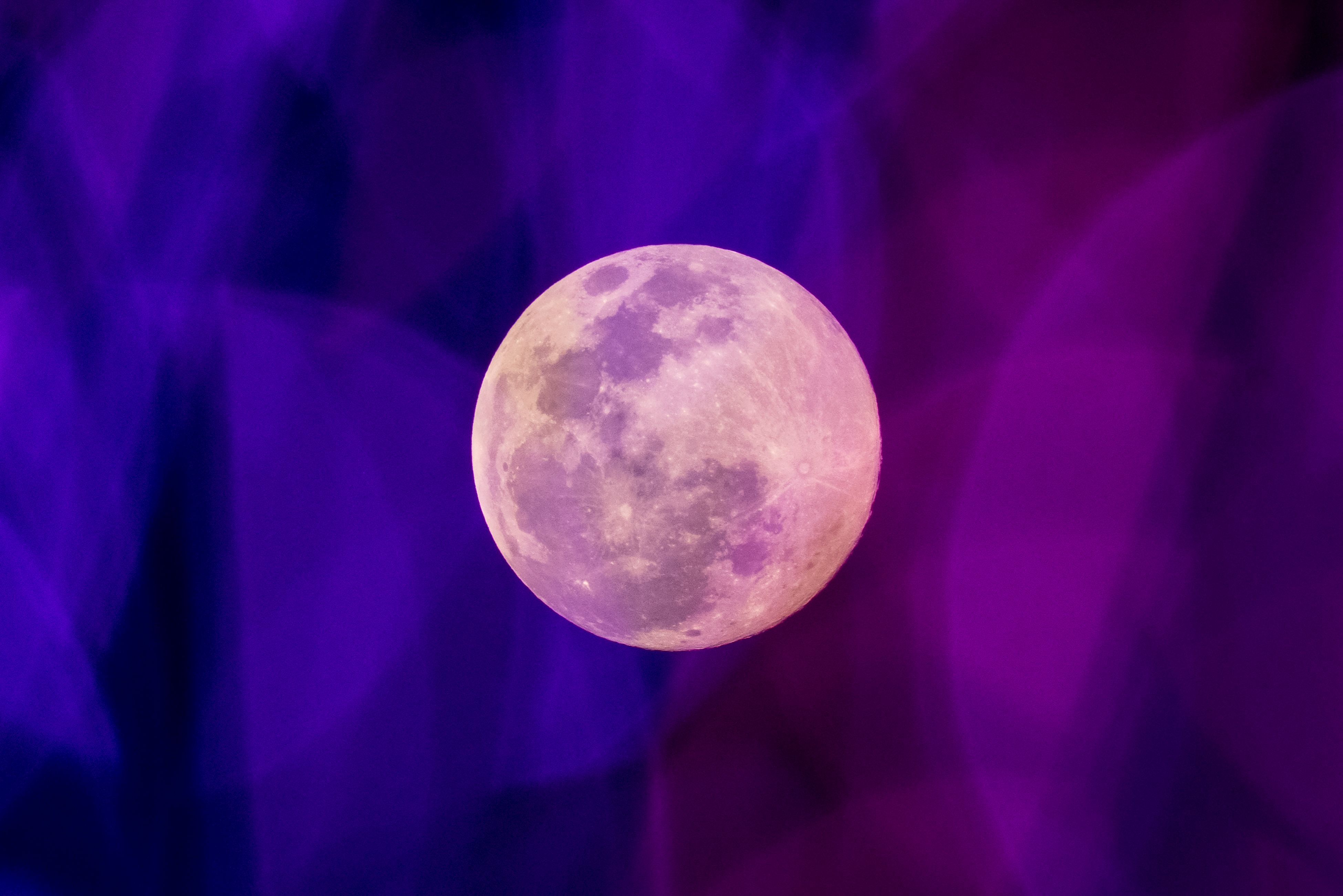 This Wolf Moon, the first full moon of the year, is shown through colored fairy lights hanging outside a shopping mall in Bangkok.
👀 Usually astronomical tips are for some crazy hour, but here's an easy one for this evening:
NASA says this first full moon of the year is variously known as the Wolf Moon ... Ice Moon ... Moon after Yule ... Old Moon ... and more.
4. 🎥 New TV series hit record high
The number of new, original scripted TV series hit a record in 2021, following a growth dip because of production delays amid the pandemic, Axios Media Trends author Sara Fischer writes.
Why it matters: New streaming services launched during the pandemic, increasing the demand for new content.
559 original scripted series were produced last year, up 13% from 2020, according to new data from FX Networks Research.
216 scripted originals debuted in 2010.
The big picture: TV executives have long wondered whether we would one day hit saturation — "peak TV." The new data shows we aren't there.