Situational awareness: "U.S. counterintelligence officials in early 2017 warned Jared Kushner... that Wendi Deng Murdoch... could be using her close friendship with Mr. Kushner and... Ivanka Trump, to further the interests of the Chinese government, according to people familiar with the matter." [Wall Street Journal]
https://www.axios.com/newsletters/axios-pm-ac9e026b-c3a0-4aa4-a5c8-1321ee005151.html?chunk=0#story0
1 big thing: MLK Day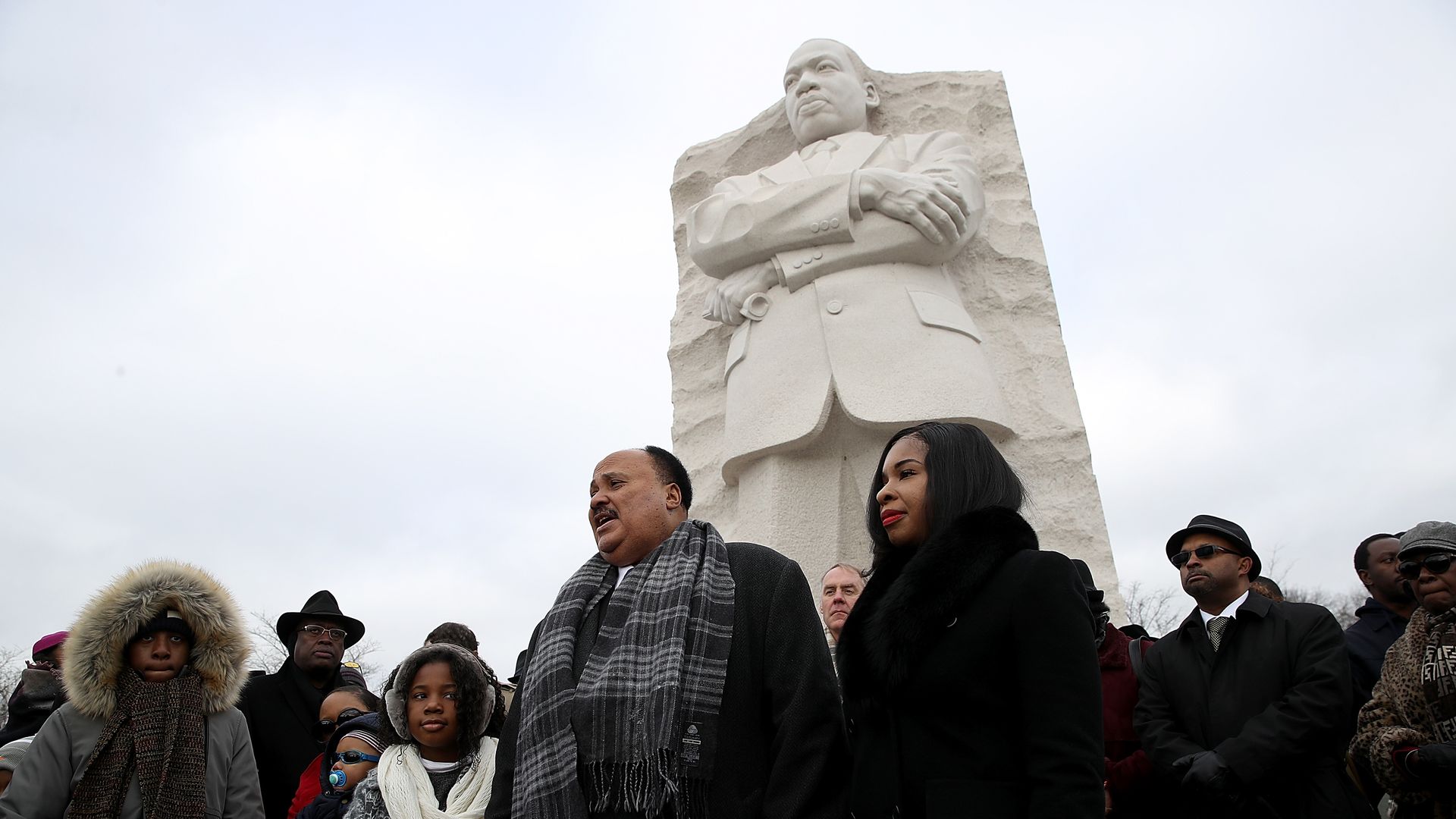 Two quotes from President Trump in honor of Dr. Martin Luther King Jr., who would have been 88 today:
"The Reverend's devotion to fighting the injustice of segregation and discrimination ignited the American spirit of fraternity and reminded us of our higher purpose."
"Dr. King's peaceful crusade for justice and equality opened our Nation's eyes to the humbling truth that we were very far from fulfilling our obligation to the promises set forth by our forebearers."
Go deeper: Trump's MLK Day video
The Rev. Bernice King, King's daughter, in an AP interview ahead of the holiday: 
"This is what I would like President Trump to do: Don't let the King Holiday find you using your Twitter account in an inappropriate way … If he can dare to do that, I would be proud on that day that our president honored Dr. King by not doing things that are offensive."
"Trump's election could be a blessing in disguise..."
"This is the opportunity for America to correct itself."
https://www.axios.com/newsletters/axios-pm-ac9e026b-c3a0-4aa4-a5c8-1321ee005151.html?chunk=1#story1
2. What you missed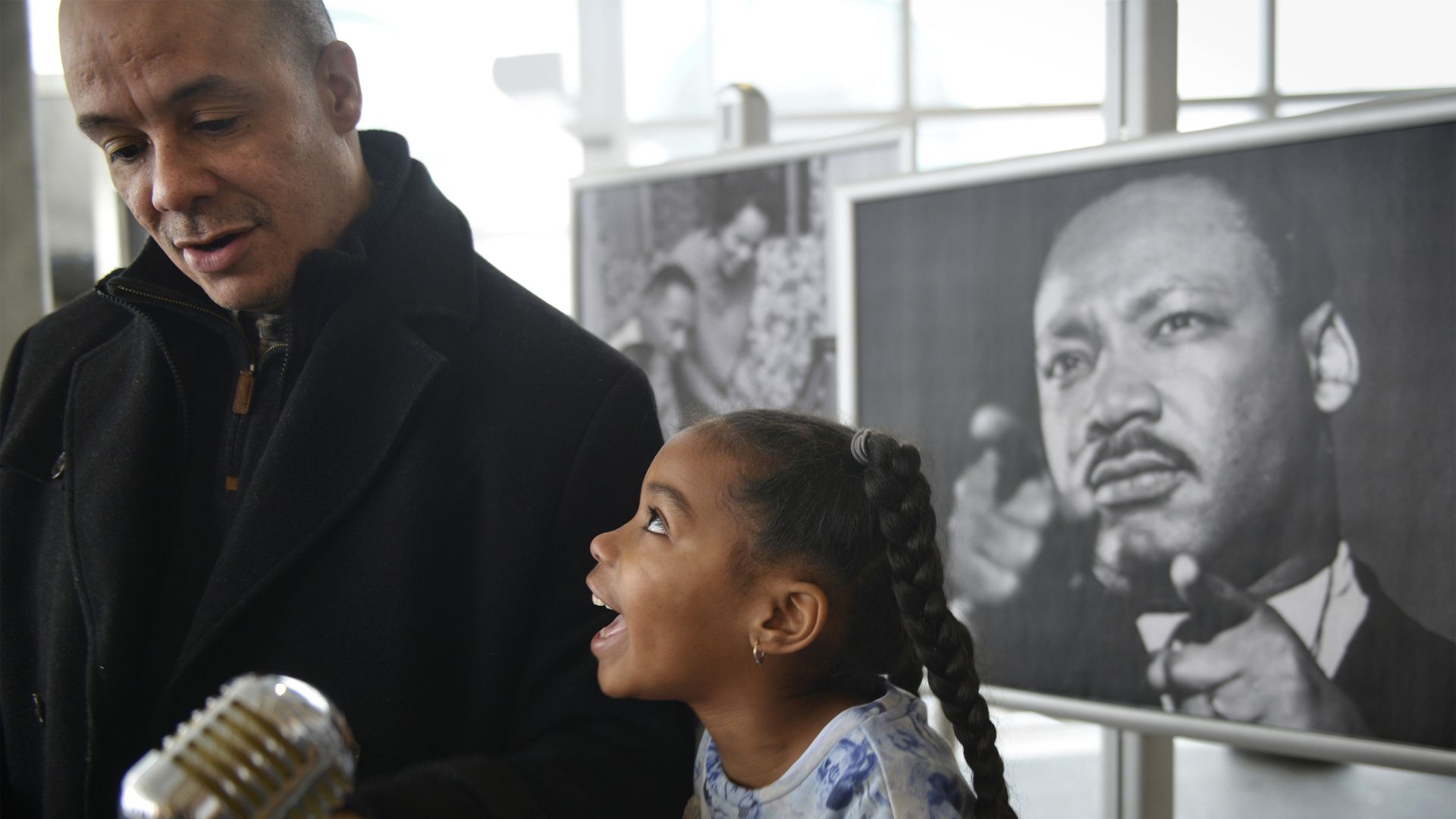 https://www.axios.com/newsletters/axios-pm-ac9e026b-c3a0-4aa4-a5c8-1321ee005151.html?chunk=2#story2
1 fun thing: Trump and the Starbursts
From a fun look by WashPost's Josh Dawsey and Robert Costa at House Majority Leader Kevin McCarthy's rapport with President Trump:
"[Trump and McCarthy] were alone in the presidential suite on Air Force One, flying east toward Washington in early October, when the president reached for a handful of Starbursts..."
"But instead of unwrapping all the treats, the president was careful to pluck out and eat two flavors: cherry and strawberry, McCarthy noticed. 'We're there, having a little dessert, and he offers me some,' McCarthy recalled in an interview. 'Just the red and the pink...'"
"Days later, ... [McCarthy] bought a plentiful supply of Starbursts and asked a staffer to sort through the pile, placing only those two flavors in a jar. McCarthy made sure his name was on the side of the gift, which was delivered to a grinning Trump, according to a White House official."