May 25, 2022
Today's PM — edited by Justin Green — is 637 words, a 2-min. read.
1 big thing: Beto confronts Abbott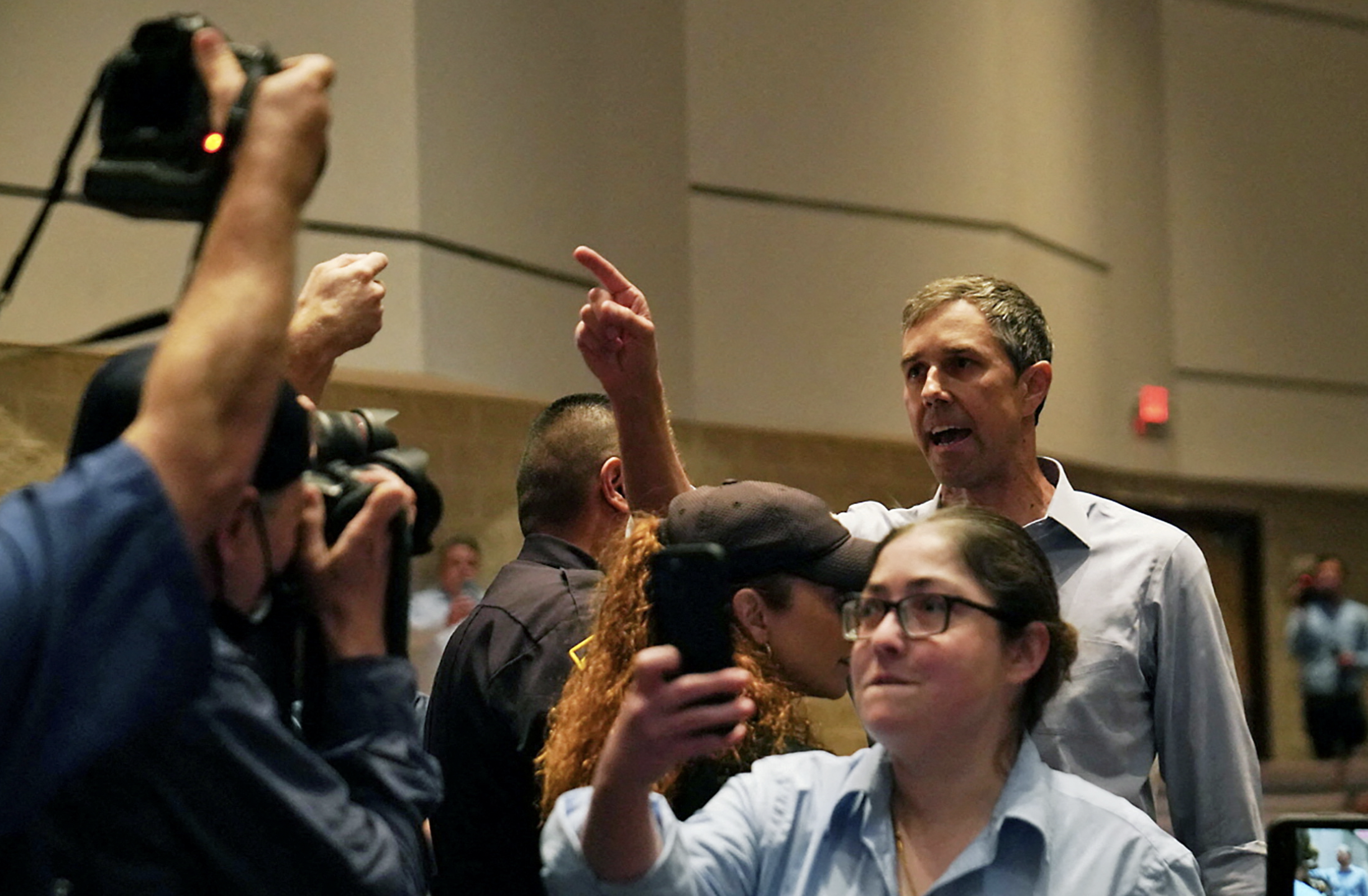 Texas gubernatorial candidate Beto O'Rourke (D) confronted Gov. Greg Abbott (R) during a briefing in Uvalde this afternoon, yelling: "You're offering us nothing!"
Between the lines: O'Rourke is from El Paso, where a gunman killed 23 people in 2019. Texas has since expanded gun rights.
"The time to stop the next shooting is now, and you are doing nothing," O'Rourke yelled before he was kicked out.
After O'Rourke interjected, Sen. Ted Cruz told him to "sit down."
Uvalde Mayor Don McLaughlin called O'Rourke a "sick son of a b*tch [to] come to a deal like this to make a political issue."
Texas Lt. Gov. Dan Patrick said O'Rourke was "out of line and an embarrassment."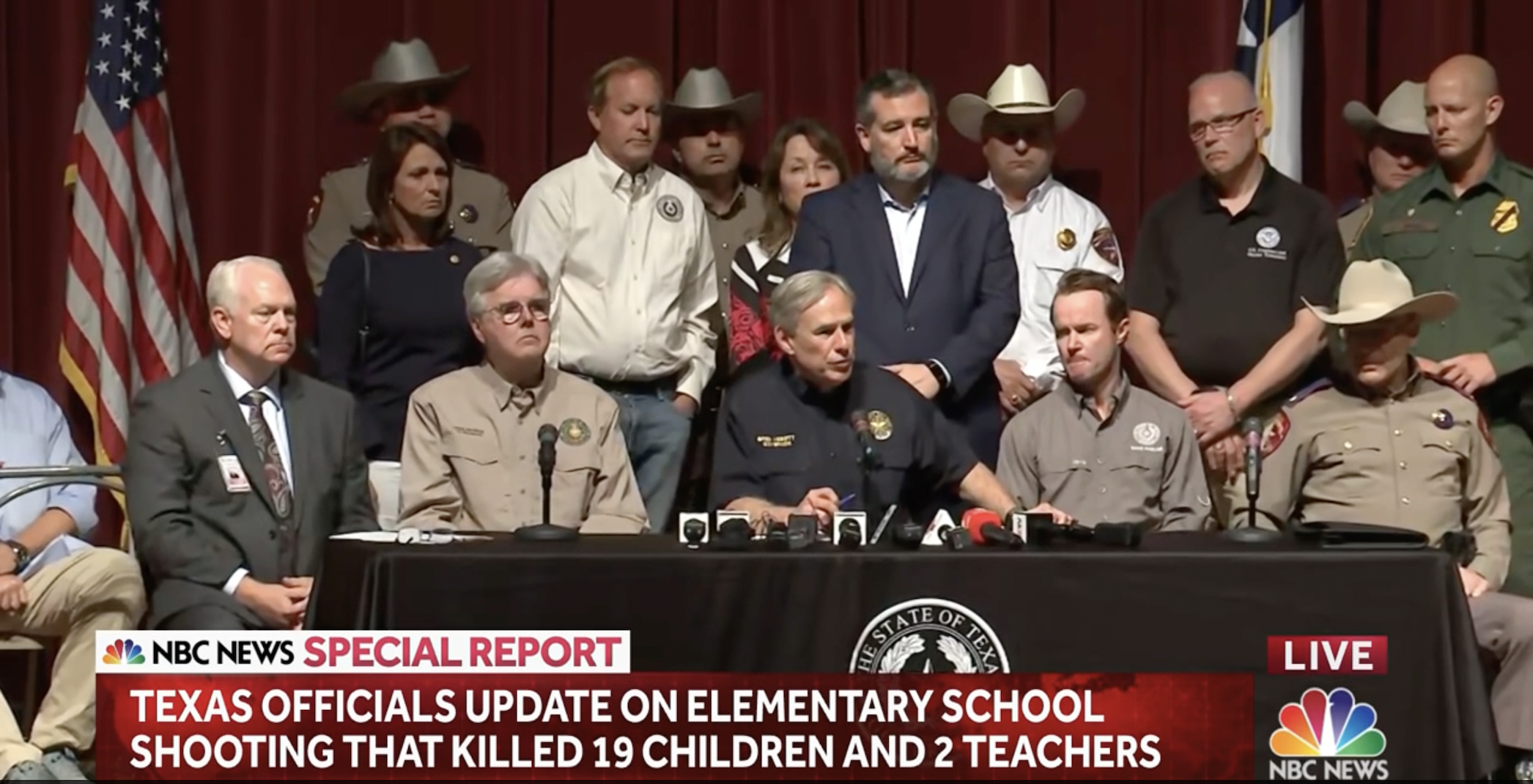 O'Rourke spoke again after he was removed: "I want us to do something right now. We can do something right now. But if we continue to accept this, it is on us."
2. Remember them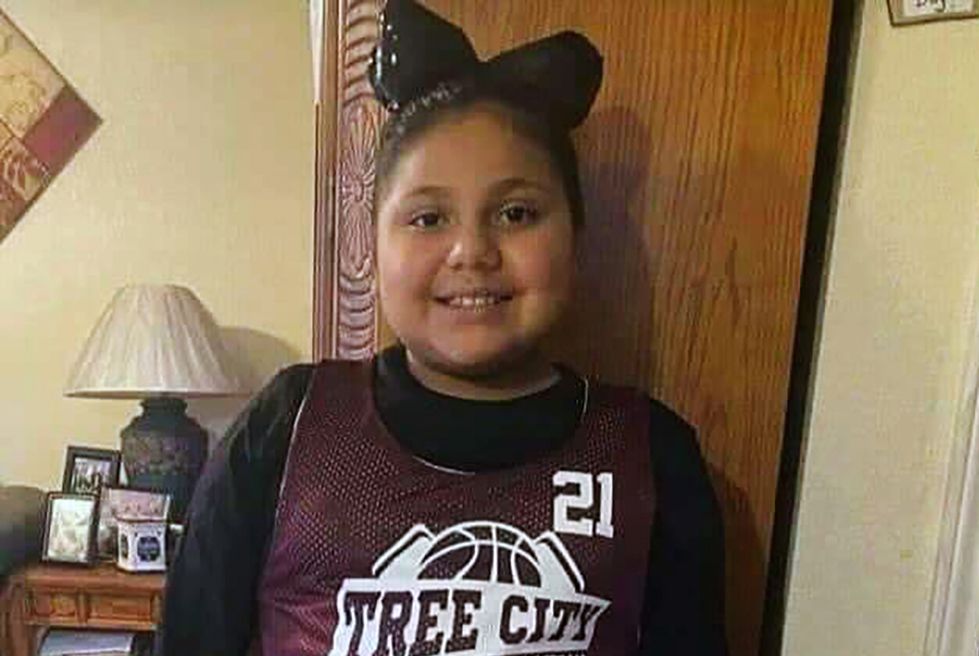 Fourteen of the 21 victims — 19 kids and two of their teachers — have been identified so far, Axios' Erin Doherty and Shawna Chen report.
Eliahna Garcia, 10, loved to sing, dance and play basketball, AP reports.
Jacklyn Jaylen Cazares, 10, "had the biggest heart," her father, Jacinto Cazares, told ABC 7.
Jose Flores Jr. was a fourth grader who loved baseball and video games.
Uziyah Garcia, 8, was "the sweetest little boy that I've ever known," his grandfather said, per AP.
Alithia Ramirez, 10, wanted to be an artist, her father told a local NBC affiliate. She'd submitted an entry to the Doodle for Google contest.
Amerie Jo Garza, 10, was "full of life, a jokester, always smiling," her father told the N.Y. Times.
Xavier Javier Lopez, 10, was a "bubbly" boy who loved to dance with his brothers and mom and was anxiously awaiting a summer of swimming.
Rojelio Torres, 10, "was a very intelligent, hard-working and helpful person," his aunt said.
Annabell Guadalupe Rodriguez, 10, was in the same classroom as her cousin, who was also killed in the shooting, her family said.
Eliahana Cruz Torres, 10, had been eagerly awaiting her last softball game of the season on Tuesday, her family told a local CBS affiliate.
Jailah Silguero loved to dance and had started to imitate TikTok videos, her grandmother told The Daily Beast.
Jayce Carmelo Luevanos was Jailah's cousin and loved making people laugh.
Irma Garcia, a teacher for 23 years, loved to barbecue with her husband and listen to music. She was a mom of four.
Eva Mireles was a teacher for 17 years. She loved to run and hike and her "laughter was contagious," relative Amber Ybarra told AP and NBC's "Today" show.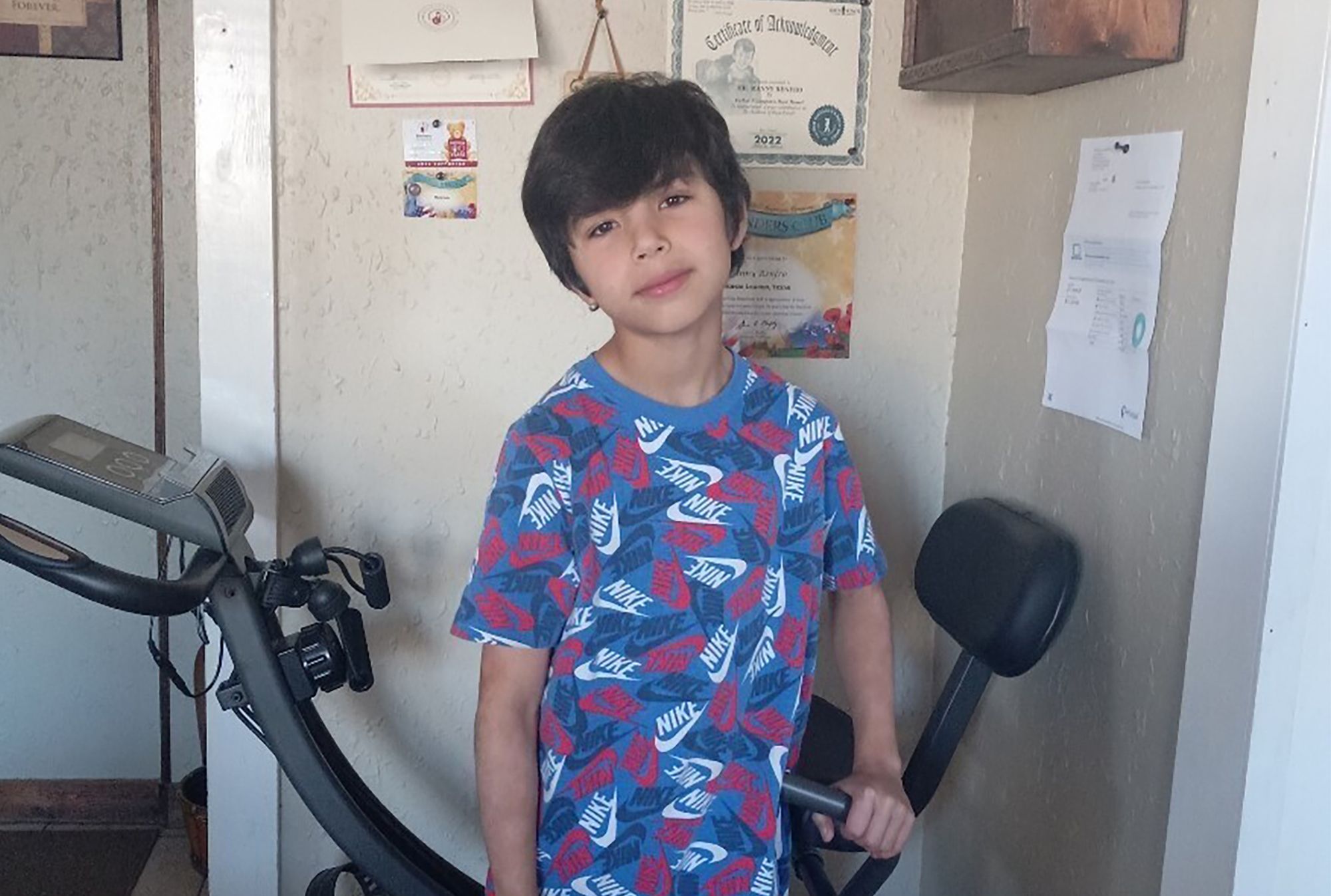 3. Catch up quick
One-click checkout company Bolt Financial announced layoffs, just months after raising $355 million in new venture capital funding at nearly an $11 billion valuation. Go deeper.
Today's Wordle has been ending a ton of winning streaks. "Stinker of a word today, good luck wordlers," one user tweeted. Go deeper.
🐦 Jack Dorsey is leaving the board of Twitter, effective today. Go deeper.
4. The grimmest viral headline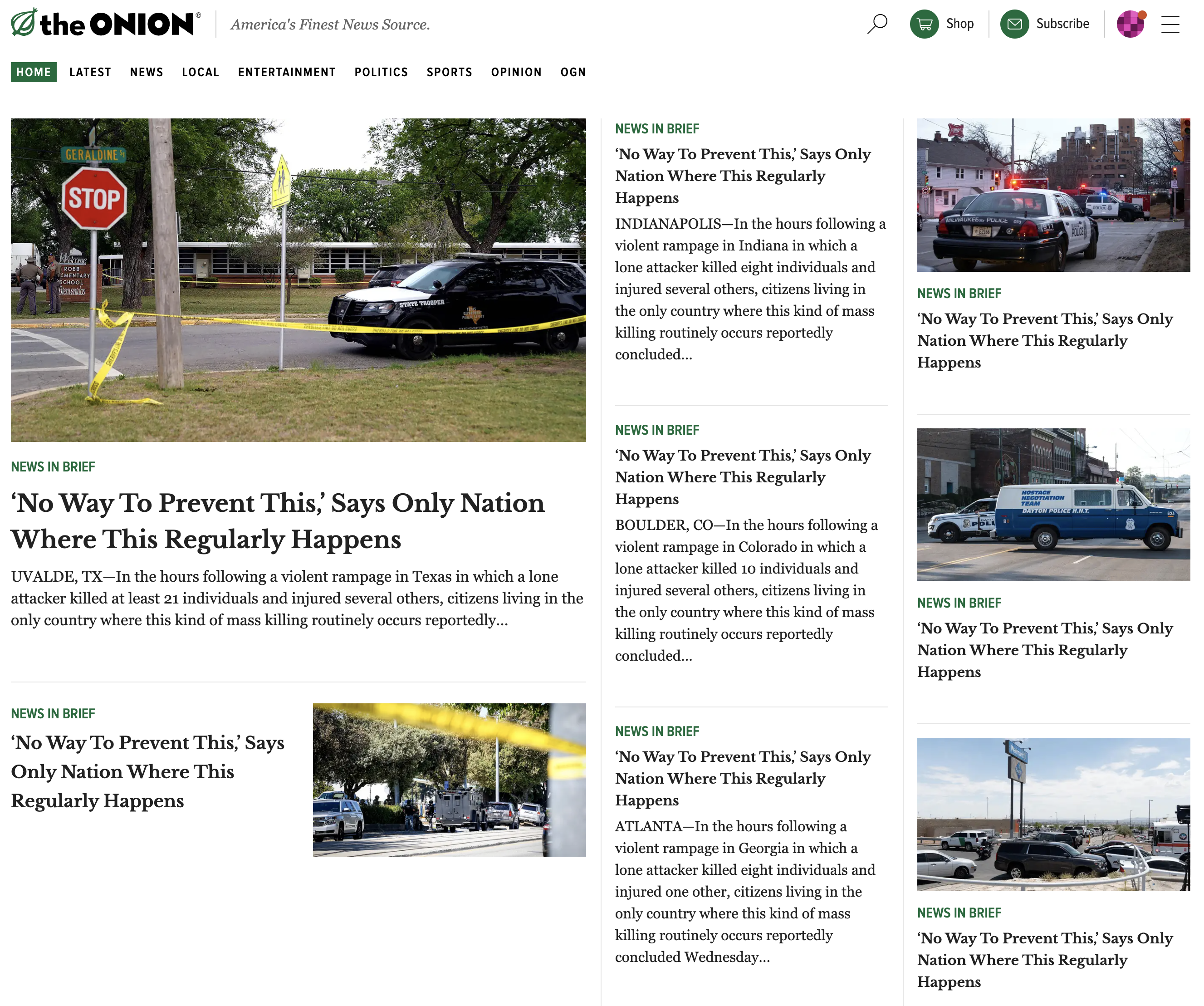 The top 21 stories on The Onion homepage today all had the identical headline: "'No Way To Prevent This,' Says Only Nation Where This Regularly Happens."
The backstory: The satirical site first used the headline in May 2014, after the Isla Vista killings, when a gunman killed six people near U.C. Santa Barbara.
The Onion has used that headline, with slightly updated text, after each new tragedy.
"Why this Onion article goes viral after every mass shooting," The Washington Post wrote in 2017.
Marnie Shure, who at the time was The Onion's managing editor, told Vice in 2017: "By re-running the same commentary it strengthens the original commentary tenfold each time."